Jerri-Lynn here: Yves asked me to tell readers that she hopes they don't mind the heavy dose of CalPERS reporting on the site at the moment. A lot is happening there, none of it good.
Sorry, you can't protest security screening by getting naked for the TSA Ars Technica
Doughnut Economics – Grab a pencil, draw a doughnut! The Minskys. Hmmm.
Switzerland has voted to phase out nuclear power and replace it with renewable energy Quartz
Bi-partisan climate consensus is here. Just not in the US. (Yet…) Treehugger
Environmentalists Are Ignoring the Elephant In the Room: U.S. Military Is World's Largest Polluter George Washington's Blog
Whispers of scandal over the rescue of Timbuktu's manuscripts Spectator
All Power to the Banks! The Winners-Take-All Regime of Emmanuel Macron Counterpunch. Make time for Diane Johnstone's latest.
Greece
Why are so many young Greeks turning to farming? Al Jazeera. Ahem– because they have no other good options?
4 Libs And… Clarence Thomas Unite To Smack North Carolina's Racial Gerrymandering Above the Law
The place where old-fashioned malls are beating Amazon: Small-town America WaPo
California to Investigate Racial Discrimination in Auto Insurance Premiums ProPublica
Class Warfare
Student Debt Rising Worldwide Yale Global Online. In other words, US students aren't alone in  suffering under neoliberal education policies.

Noam Chomsky Looks at How the System Is Rigged to Ensure That Corporations Always Win Truthdig

Cash Bail, a Cornerstone of the Criminal-Justice System, Is Under Threat WSJ
Fees Add Up The Baseline Scenario (Kim)
Lessons left unlearned in Takata air bag scandal Nikkei Asian Review. Scandalous. Nearly a decade since the problem first arose, it's not yet been solved. Where are the regulators?
Health Care
A Quick Note About Single Payer  Ian Welsh (martha r). Calls– although not in such bald terms– for the basic Keep It Simple Stupid (KISS) approach. Makes sense to me (compare the length of the seminal pieces of New Deal securities legislation against the Dodd-Frank monstrosity).
Could an Islamic reformation prevent violent radicalisation in Egypt? The Conversation
Trump Transition
Brexit
We are ready for Brexit talks, says EU's chief negotiator Guardian
UK election
Police State Watch
Why it's unfair to single out Jeremy Corbyn over MI5 surveillance The Conversation. Worth remembering that 1984 sprang from the mind of a son of the British Empire.

Joe Lieberman atop FBI would be a First Amendment disaster Columbia Journalism Review.
New Cold War
Trump asked intelligence chiefs to push back against FBI collusion probe after Comey revealed its existence WaPo

Mike Flynn Won't Cooperate With Senate Russia Probe WSJ

'Morning Joe' Panel Identifies the Most Likely Targets of the FBI's Russia Probe AlterNet
China?
Can the OBOR Project Be Made to Work for Countries Other Than China? The Wire

OPINION: IGNORE SILK ROAD HUBRIS, CHINA WILL GROW OLD BEFORE IT GETS RICH SCMP
India
Auditor Extraordinaire: The Curious Case of NPA Underreporting in India The Wire

Facing fire: India's poorest regions are the most vulnerable to heat waves Scroll.in

India power minister promotes renewables and 'cleaner' coal FT
Guillotine Watch
Superyachts in Southeast Asia takes luxury travel to the high seas SCMP
Antidote du jour (Up close and personal with another one of my favorite birds):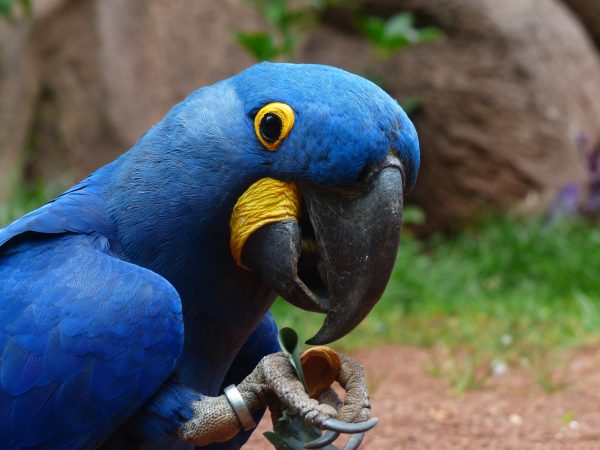 See yesterday's Links and Antidote du Jour here.