Great white shark jumps into Australian fisherman's boat AFP
BA flight disruption spills over into third day FT. The CEO blames a power supply problem. I dunno…
Route to Air Travel Discomfort Starts on Wall Street NYT
Get ready for the coming business travel crisis ComputerWorld
Britain's Second Empire (podcast)Tax Justice Network (RS). "We talk to film director Michael Oswald about his new film The Spider's Web: Britain's Second Empire…. Also, we discuss booming Sweden's 'reverse-Trumpism': its economy grew almost twice as fast as the US last year – and it wasn't achieved through cutting taxes."
US consumers' trust deficit is permanent FT
The addict brokers: Middlemen profit as desperate patients are 'treated like paychecks' Stat
The NRA Would Like to Insure You Now Politico (DK).
Army Fraud Crackdown Uses Broad Net to Catch Small Fish, Some Unfairly NYT. A bounty referral program.
Car owners are holding their vehicles for longer, which is both good and bad CNBC
Why Americans Aren't Hitting the Road This Summer WSJ
Let's Watch Pittsburgh's Mayor Slowly Realize Uber Is Not His Friend Vice
Why I think Stocks Won't Crash Spectacularly but May Zigzag Lower in Agonizing Ups-and-Downs, for Decades Wolf Street. Hedgies as automatic stabilizers for the market? Hmm.
The Zombification of Canada Bond Economics
The world's most toxic town: the terrible legacy of Zambia's lead mines Guardian
Innovation Won't Overcome Stagnation Satyajit Das, Bloomberg
Brexit
China
India
One Thing Modi Hasn't Brought: Jobs Bloomberg

Loss of Land, Shifting Cultural, Political Terrain Fuel Jharkhand Mob Lynchings The Wire (J-LS).

Indian Army chief Bipin Rawat defends use of human shield in Kashmir, says dirty war to be fought through innovation First Post (J-LS). Ah. "Innovation."
Imperial Collapse Watch
Angela Merkel says Germany can no longer rely on Donald Trump's America: 'We Europeans must take our destiny into our own hands' Independent

Poll Finds Germans Agree with Trump on NATO Global Handelsblatt. "According to the latest 2017 Global Attitudes survey conducted by the Pew Research Center, 53 percent of German respondents said Berlin should not take military action 'if Russia got into a serious military conflict with one of its neighboring countries that is our NATO ally.'"

Germany to decide about troop withdrawal from Turkey by mid-June Reuters

Nation-Building, Nationalism and Wars Alberto Alesina, Bryony Reich, Alessandro Riboni, NBER Working Paper No. 23435. "Starting in the late 18th century, states switched from mercenaries to a mass army by conscription. In order for the population to accept to fight and endure war, the government elites began to provide public goods, reduced rent extraction and adopted policies to homogenize the population with nation-building."
Kill Me Now
You Can Now Donate to a Mark Zuckerberg for President Campaign Fortune

Hillary Clinton for 2020 'not a good question,' says Rahm Emanuel The Hill. "'She has to decide whether that's in her heart,' he eventually said."
Wake up, liberals: There will be no 2018 "blue wave," no Democratic majority and no impeachment Salon. From Salon's executive editor. Should be a wake-up call to the Democrat establishment, but that assumes facts not in evidence.
The Democrats Need a New Message Matt Taibbi, Rolling Stone (voteforno6).
Hillary Clinton is okay. Are you? Carl Beijer
New Cold War
Trump Transition
Health Care
Taking Single-Payer Seriously Jacobin (MR).

The challenges in setting up a California single-payer system are daunting — but not insurmountable Michael Hiltzick, LA Times

California's Surprisingly Cheap Single Payer Plan Matt Bruenig
Class Warfare
What Will Kill Neoliberalism The Nation. From early May, still interesting. William Darity, Jr.:

Suppose, however, that Marx was correct in his expectation that capitalism, like other social modes of production before it, will wind down gradually, but wrong in his expectation that it would be succeeded by a "dictatorship of the proletariat," a civilization without class stratification. Suppose, indeed, that the age of capitalism is actually reaching its conclusion—but one that doesn't involve the ascension of the working class. Suppose, instead, that we consider the existence of a third great social class vying with the other two for social dominance: what was seen in the work of such disparate thinkers as James Burnham, Alvin Gouldner, Barbara Ehrenreich, and John Ehrenreich as the managerial class.

Dovetails rather neatly both with Thomas Frank's Listen, Liberal and Glennon's views on "institutionalized bureaucratic autocracy" (one aspect of which would be The Blob) in Links yesterday.

DeLong: The Future of Work: Automation and Labor: Inclusive AI: Technology and Policy for a Diverse Human Future Brad DeLong

The inevitable future of Slack is your boss using it to spy on you Quartz (CL). This:

[A] Swedish-Swiss industrial engineering company, ABB, says it has a solution: It has given some of its employees a kind of automated "do not disturb" sign: custom-designed traffic lights for their desks.

The FlowLight system evaluates how busy someone is by measuring their combined mouse and keyboard activity against that person's baseline average. When activity is in the top 9% of their typical range, the light turns red, letting colleagues know that it's the wrong time to amble over with a funny anecdote or any question that's not absolutely burning. Non-emergencies can wait until the light is green.

As the article points out:

It's easy to imagine this turning into an Orwellian nightmare: men and women planted at their desks, frantically typing and scrolling to keep their lights red, red, always red.

But it's actually worse. The assumption is that when you're typing, you're working. When you're sitting quietly and thinking, you're not working. Remind me to short ABB.

The sad reason half of Americans don't take all their paid vacation MarketWatch

The Dumb Politics of Elite Condescension Joan C. McWilliams, NYT

Swept up in city tax sales, Baltimore churches at risk of losing property to California investor Baltimore Sun
The Art and Science of Comedic Timing New York Magazine
World Bankspeak – how to hide the failure of a mission! Bill Mitchell. References this fascinating source: Bankspeak: The Language of World Bank Reports, 1946–2012 Stanford Literary Lab.
Antidote du jour (via):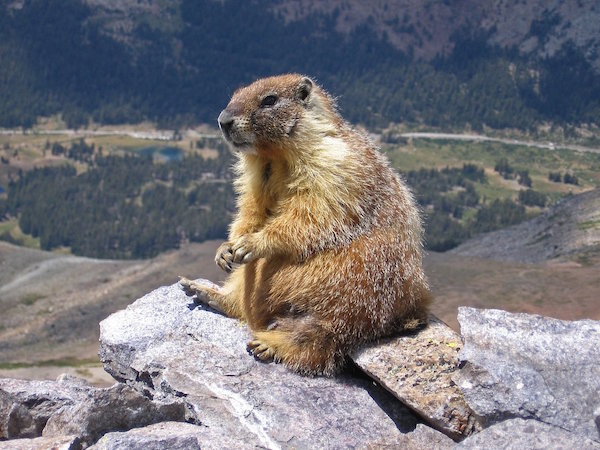 See yesterday's Links and Antidote du Jour here.