The Magna Carta was good for humans – but even better for fish New Statesman
Is "I forget" a valid defense when court orders demand a smartphone password? Ars Technica
Eric Reguly on how self-driving cars will kill cities, not save them Treehugger
Band posters of the Renaissance: how medieval music fans showed off their taste The Conversation
The Rock-Star Appeal of Modern Monetary Theory The Nation (phil u)
Sustainable K-fashion finds fans in Korea as Seoul designers adopt eco-friendly strategies SCMP
Canada
B.C. Election: Greens to support NDP in four-year government deal Vancouver Sun (martha r)
Class Warfare
The Biographer With No Regrets About Uncovering Obama's Sex Life Haaretz. Much here to ponder, with some quibbles. Most seriously, confuses outspoken with smart (w/ respect to the HLS record), yet nails the shameless self-regard, and the consequences-be-damned opportunism. So well worth your time, and more thoughtful than the sensationalistic, salacious headline suggests.
Kill Me Now
YouGov Affluent Perspective 2017: U.S. Spending YouGov. phil u: "Kill me."
Obamacare
New Cold War
Senators locked in turf battle over Russia probes The Hill

There Remains No Evidence Of Trump-Russia Collusion Forbes (sid s). From last week, but not stale, and indeed, highly topical.

A Hard Rain's Gonna Fall The Kremlin Stooge. phil u: "what a great blog name….. and please kill me If Trump backs Ukraine."
China
Unlike ASEAN, G7 leaders send strong statement on South China Sea Philippine Star Global (furzy)
UK Election
Imperial Collapse Watch
What Was Merkel Thinking? Der Spiegel

Old World Order Is Alive But Unwell After Four Months of Trump Bloomberg

Angela Merkel shows how the leader of the free world should act Guardian (furzy). When Merkel's the best in the show, you know things are bad. Very bad.

Angela Merkel, Donald Trump and the end of the west FT. Gideon Rachman disagrees and thinks Merkel's blundered: "The final flaw in Ms Merkel's approach is that it displayed an uncharacteristic deafness to the echoes of history. One of the truly impressive things about modern Germany is that, more than any other country I can think of, it has thought hard about the lessons of history, and learnt them with thoroughness and humility. So it is baffling that a German leader could stand in a beer-tent in Bavaria and announce a separation from Britain and the US while bracketing those two countries with Russia. The historical resonances should be chilling."

The Real Threat To Europe Is Neither America Nor Russia Ian Welsh (phil u)

German foreign minister: Trump has weakened the West The Hill. Merkel doesn't stand alone.

Globalization Without Uncle Sam: America First May Mean America Out  I by no means agree with most of this piece, but it includes some interesting insights, from the perspective of an observer in the developing world. Yale Global Online
Syraqistan
Millions of Yemenis face hunger during Ramadan Al Jazeera
Le Bloc Québécois dépose un avis de motion pour la reconnaissance de l'État Palestinien Blocquebecois.org (sid s)
India
Government wants you to believe its cattle slaughter rules are about cruelty. They aren't Scroll.in

Human Shields, or a New Form of Life The Wire

India's electricity companies have surplus power – and that's a big challenge Scroll.in
Manchester
No Laughing Matter: The Manchester Bomber is the Spawn of Hillary and Barack's Excellent Libyan Adventure Counterpunch

To prevent another week of terror, our state must not become a vast Isis recruiting sergeant Patrick Cockburn.
Trump Transition
China
Brexit
Why 'Brexit' Will Make Britain's Mediocre Economy Worse NYT

No quick Brexit, says EU Politico
Guillotine Watch
Stunning £10M yacht-inspired Rolls-Royce Sweptail sails into record books as most expensive new car ever This is Money
Antidote du jour: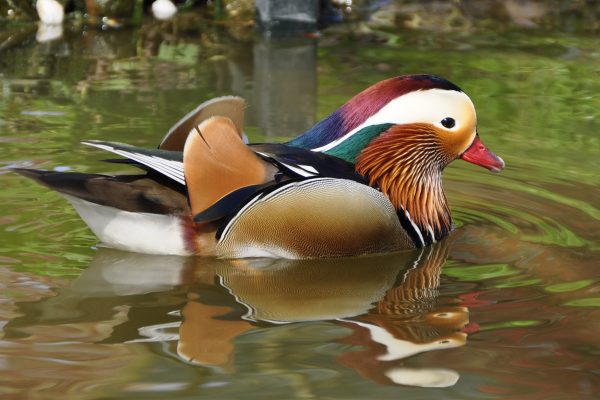 See yesterday's Links and Antidote du Jour here.