Supermarkets set to introduce 'surge-pricing' in their shops according to demand: Plans would mean ice cream is more expensive on hot days Daily Mail (AMM). AMM: Growing vegetables is a political act.
Uber's Biggest Problem: Its Business Model WSJ. "Even if Uber fixes all of its current problems, it's increasingly unlikely that it can live up to the inflated expectations that come with the nearly $70 billion valuation that have made it the world's most valuable startup. There are barbarians at Uber's gate, and it's sorely in need of a moat." Finally!
Push on with the 'great unwinding', BIS tells central banks Reuters
Italy Commits $19 Billion for Veneto Banks in Largest State Deal Bloomberg
Canada Ponders an Unusual Drug Problem: a Shortage of Marijuana Bloomberg
Syraqistan
Trump's Red Line and "We got a fuckin' problem" Seymour Hersh, Die Welt. Important. And finally, a real reporter!

Trump allies push White House to consider regime change in Tehran Politico

Saudi-Led Demands 'Difficult' for Qatar to Meet, Tillerson Says Bloomberg
Brexit
UK Election Aftermath
Labour's hostility towards a progressive alliance lost Corbyn the election – it won't be making the same mistake twice Independent (DK).
Government 'faces £600m cladding safety bill after Grenfell Tower disaster' Telegraph
Some U.S. States Relax Restrictions On Cladding Suspected In Grenfell Tower Fire NPR
China?
Xi Jinping's war on the 'financial crocodiles' gathers pace FT
The Knives Are Out for South Korea's Robber Barons Foreign Policy
India
The high-tech jobs that created India's gilded generation are disappearing WaPo (DK).

How Do Bengaluru's Working Women Make It Home at Night? The Wire
Trump Transition
Analysis indicates partisan gerrymandering has benefited GOP AP
Democrats in Disarray
The fate of the Democrats' future may lie in Georgia Washington Examiner

Donald Skunks the Democrats Maureen Dowd, NYT. Fun, but quite a bit of revisionist history on 2006 from Rahm, of whom Dowd should really be more skeptical.

Ralph Nader: The Democrats Are Unable to Defend the U.S. from the "Most Vicious" Republican Party in History The Intercept
Where Would We Be Politically If Hillary Clinton Had Won? Ed Kilgore, New York Magazine (Re Silc).
Bernie Sanders: FBI inquiry into 2010 bank loan will clear wife WaPo
Health Care
Premiums and Tax Credits under the Affordable Care Act vs. the Senate Better Care Reconciliation Act: Interactive Maps KHN. Important.

Pro-Trump group's health care offensive warns GOP senators to get in line Politico

How Trump and Republicans may get away with hurting millions of people Greg Sargent, Star-Ledger. Sargent writes:

Republicans have gone to enormous lengths to obscure the plan's profoundly regressive features. They have endlessly told the lie that no one will be worse off (because everyone will have "access" to affordable coverage), and they've developed numerous cleverly designed talking points designed to create the impression that, by slowly phasing in the loss of coverage for millions over time, this will create a painless transition to . . . well, to a blissful state in which everyone, again, has "access" to affordable coverage. Among these: "Smooth glide path." "Rescue mission." "Bridge to better health care." "Soft landing."

Good thing the Democrat leadership, after months of preparation, laid such careful groundwork to counter these talking points. Oh, wait… That was the opportunity cost of a solid six months of wall-to-wall Putin Derangement Syndrome, wasn't it? Well played.

Rival Senate factions push competing agendas as healthcare measure hangs in balance LA Times

GOP Senators Lay Out Demands on Health Bill WSJ

Sens. Johnson, Sanders: No Way Vote Should Happen on Health Care Bill This Week NBC

Health Law Repeal Leaves Nevada Republican Torn Between Lawmakers NYT. "On Friday Mr. Heller said that he, too, was against the bill as it is currently drafted, leaving himself just enough wiggle room to continue his longstanding practice of being the senator in the middle, the man who wants to see the Medicaid program phased out, except when he decides he doesn't. (Mr. Heller has taken both positions publicly.)"

Kasich on Senate GOP healthcare bill: 'I am against it' The Hill

Sanders takes center stage, Trump recedes, as health care fight heats up CNN

Bernie Sanders rallies Pittsburgh crowd against GOP healthcare bill Pocono Record

* * *

Bernie Sanders 'extremely disappointed' by stalling of California's single-payer health care bill Sacramento Bee. Nice timing, too!

Sorry, Republicans, but most people support single-payer health care WaPo

Support Grows for Single-Payer Medicare-for-All Plan Instead of Massive Cuts to Healthcare Democracy Now!
A doctor prescribed so many painkillers, she's been charged with murdering her patients, authorities say WaPo (J-LS). Never executives, oddly, or not (although the Cherokee Nation sued Big Pharma).
Big Brother Is Watching You Watch
German Intelligence Also Snooped on White House Der Spiegel. Hmm. Maybe they have "the tapes"?

The TSA is going to look through your books but promises not to notice what you're reading The Week (KS).
Black Injustice Tipping Point
Class Warfare
How do you draw a circle? We analyzed 100,000 drawings to show how culture shapes our instincts Quartz
How to read and understand a scientific paper: a guide for non-scientists LSE Impact Blog (GlennF).
Guess who uses public libraries the most? Millennials CNN
Antidote du jour (via):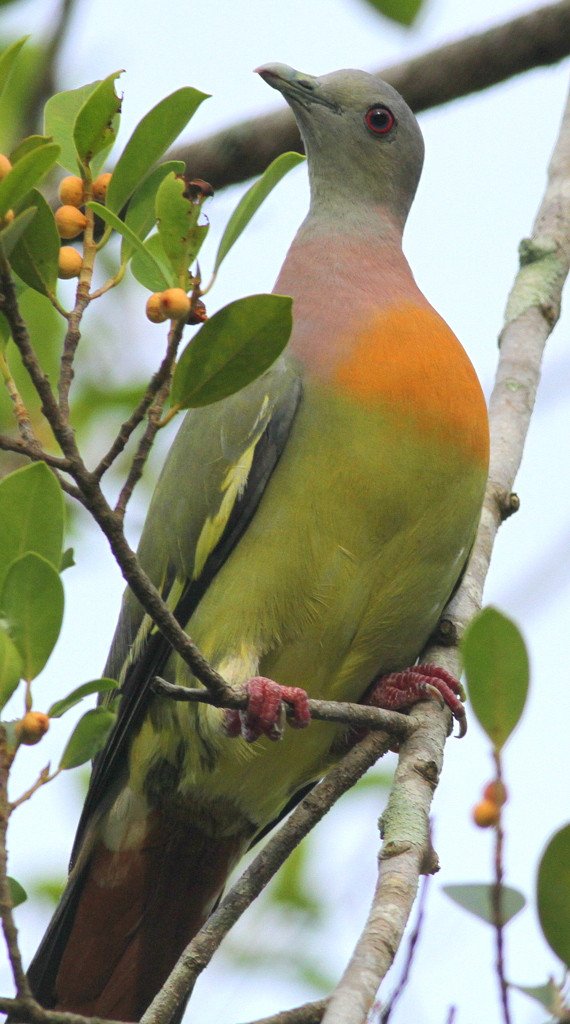 Bonus antidote:
A frog playing a video game. Thumbs up! pic.twitter.com/RmzeYVSHCZ

— Ron Baalke (@RonBaalke) June 9, 2017
See yesterday's Links and Antidote du Jour here.