Our mini-fundraiser for Water Cooler is on! 101 donors have already invested to support Water Cooler, which provides both economic and political coverage, to help us all keep our footing in today's torrent of propaganda and sheer bullsh*t. Independent funding is key to having an independent editorial point of view. Please join us and participate via Lambert's Water Cooler Tip Jar, which shows how to give via check, credit card, debit card, PayPal, or even the US mail.
A Bizarre New Form of Liquid Water Is Discovered Live Science (original).
IMF cuts US growth forecast as prospects for fiscal stimulus fade FT
EU Crackdown Threatens to Return Google to `Ten Blue Link' Era Bloomberg. I remember that era; I could actually find stuff I didn't already know existed.
Redesigning Google News for everyone Google. I think it's horrible. Just give me a list of links and let me swipe or scroll, for pity's sake. I can't be wasting time clicking open stupid "cards," and the interface forces me to click, because I don't want to assume that the few links presented to me on the front of the card by the algo are the ones I want. I tried turning off JavaScript to make the web designer cruft go away, and you know what happened? The cruft remained, but the scrollbar disappeared (in Opera). Demonic. Maybe I should install Lynx and work from the command line. The 1995 web is looking better every day.
A Mystery Fed Candidate Won a Seat at the FOMC Table, Then Walked Away Bloomberg
Federal Bill Attempts to Silence Investors Harvard Law School Forum on Corporate Governance and Financial Regulation
Samsung set to eclipse Intel as world's number one chipmaker FT
Uber's Repudiation is the Moment for the U.S. to Finally Start Regulating the So-called Sharing Economy Dean Baker, Counterpunch
As Uber Stumbles, Lyft Sees an Opening, and Bites Its Tongue NYT
Global ransomware attack causes turmoil BBC
Syraqistan
Brexit
Tory divisions emerge over Brexit as Cabinet Ministers openly row over plans to leave the EU The Mirror

Pinning Hopes on Hammond Handelsblatt
Grenfell Tower cladding scandal could cost councils millions after Government says no guarantee of extra funding Independent
Prince William and David Cameron caught up in Fifa corruption scandal Telegraph
The Centre Can Hold Perry Anderson, New Left Review (Sputnik Sweetheart). 9,169 words (I did count) on the French election, but interesting as always.
China
China fake travel spending masks capital flight, warns Fed FT (original).

Elderly flight passenger throws coins into engine for 'luck', delays take-off for hours South China Morning Post
Our Famously Free Press
The Washington Post's New Social Media Policy Forbids Disparaging Advertisers WaPo. Pinboard: "So the WaPo policy boils down to 'don't say anything in public critical of any company whose ad might win a real-time auction on our site'"

CNN Journalists Resign: Latest Example of Media Recklessness on the Russia Threat Glenn Greenwald, The Intercept

Sarah Palin files convincing lawsuit against the New York Times editorial board WaPo
New Cold War
Feds won't release redacted intelligence report on Russian election meddling Politico

Is Russiagate Really Hillarygate? Forbes (Stephen Tynan). Well worth a read. It does seem like the wheels are coming off this wagon, which is sad, because so many people invested very heavily in it.

Podesta Meets With House Intelligence Panel Behind Closed Doors Bloomberg
Health Care
* * *

* * *
Democrats in Disarray
Tom Perez Stumbles on Pledge to Eliminate Unpaid Internships at the DNC PayDay Report. Perhaps Perez should consider this alternative?

Nancy Pelosi can't be beaten CNN

Elizabeth Warren Tries to Win Back Voters in Trump Country WSJ

Democrats Need More Than the Working Class Dissent

Can This Donkey Be Saved? Slate (tongorad). "Seven smart, terrified liberals ask each other how to fix [the Democrat Party]." Best quote: "Whatever candidate is going to be running in 2020 for Democrats, they have to have big ideas for little people."
Third time lucky! Hillary claims her new memoir is 'my most personal' yet as she tells of turning to books to make up for losing Daily Mail
Imperial Collapse Watch
American Special Ops Forces Have Deployed to 70 Percent of the World's Countries in 2017 The Nation

New Staff Officer Chow Hall Serves Nothingburgers, Self-Licking Ice Cream Cones Duffel Blog
Class Warfare
Immigrants Boost Wages for Everyone Richard Florida, CityLab

A New Farm Worker Union Is Born In the Pacific Northwest New America Media

STAT forecast: Opioids could kill nearly 500,000 Americans in the next decade STAT
Petrified Forest Lapham's Quarterly (Re Silc). "Fear itself these days is America's top-selling consumer product."
Why Not Have a Randomly Selected Congress? Current Affairs. Sortition. Why not?
Tattoos and IP Norms LawArXiv
Newfoundland's Hydroelectric Megaproject Is a Disaster 500 Years in the Making Vice. If nothing else, this is a splendid rant.
Antidote du jour (via):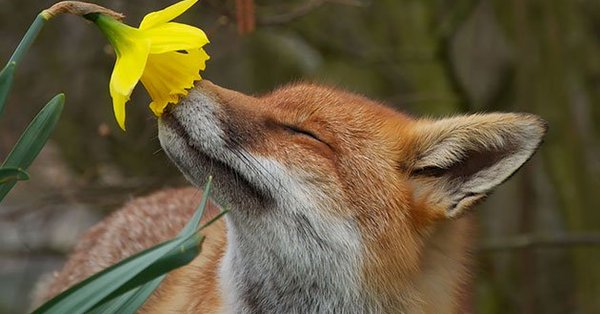 See yesterday's Links and Antidote du Jour here.