By Lambert Strether of Corrente
Readers, I need to add a few UPDATEs to the Politics section; they seem to have gone where the woodbine twineth. Please check back soon [2:25PM: all done]. –lambert
Trade
"Government-funded research produced the nuclear bomb, laser-guided missiles, stealth jets, radar-jamming devices and night-vision goggles. But much of the technology that will define the battlefields of the future is being developed by private companies for sale in the commercial market rather than for use primarily by the military" [Politico]. "Against that backdrop, a confidential Defense Department report says that the U.S. needs to seriously ramp up its screening of Chinese investments in U.S. technology companies in order to protect the economy and national security."
"World leaders signed off on a joint document that affirmed the "crucial role of the rules-based international trading system." but the communique that emerged on Saturday from the G-20 summit in Hamburg, Germany, also gave a nod to the Trump administration in ways that last year's communique did not" [Politico]. Which would not be possible, given that Trump was not President last year. More: "Treasury Secretary Steven Mnuchin, speaking to reporters on Air Force One on the way back to Washington, said the communique had come a long way from the wrangling that occurred over trade language in the G-20 finance minister's statement in March. Mnuchin said the leaders' statement built on 'an consensus' and the section on trade had ' substance to it.'" That sounds like the all-important Goldman endorsement, but aren't Goldman types typically more understated?
"The final statement from the Group of 20 countries meeting in Hamburg over the weekend included a vow to fight protectionism, but the WSJ's Emre Peker and William Horobin report the G-20 leaders also stepped back from an unequivocal commitment to free trade. Instead, the countries are trying to respond to rising protectionist movements by saying they recognize the need for defensive trade measures. That's a bow to the defiantly unilateral stance President Donald Trump has taken, but European officials believe it also signals a new international consensus on economic issues can be rebuilt" [Wall Street Journal].
Politics
2018
Katha Pollitt doing some enforcing:

The Nation's Katha Pollitt rips The Nation's Stephen Cohen for calling Trump mtg w/Putin "courageous" https://t.co/DGd0UIf2gr pic.twitter.com/UmpSSTnr3K

— Bill Scher (@billscher) July 10, 2017

"Lead the resistance…" Where, exactly? Restoration, or revolution?
Health Care
"Republicans' best play amid health bill chaos is failure" [USA Today]. "The problem McConnell has is that the very tax breaks for the wealthy at the heart of the conservative motivation for repeal of the ACA have left him with little money for goodies." I'm just not sure that's true. McConnell has IIRC $200 billion of slack the BCRA itself, and then there are the DoT goodies controlled by his wife, DOT secretary Elaine Chao.

UPDATE "Congress Is Facing a Time Crunch to Repeal Obamacare" [Margaret Sanger-Katz, New York Times]. "The process could drag on past July, but there is tremendous pressure for Congress to act quickly…"
Realignment and Legitimacy
"Republican men are better tippers than Democrat women, according to a survey released Monday by CreditCards.com. The survey, based on phone interviews with 1,002 adults in the U.S., found that Republicans, men, people who live in the northeast and people paying with credit and debit cards are the most generous tippers — all of those groups leave a median tip of 20%. Women tip a median of 16% and Democrats, southerners and cash users tip a median of 15%, the survey found" [MarketWatch]. Love me, love me, love me, I'm a liberal…

UPDATE "Sharp Partisan Divisions in Views of National Institution" [Pew Research]. Handy chart:

NEW: Sharp Partisan Divisions in Views of National Institutions https://t.co/du6epKNb1f pic.twitter.com/5KujuPABXz

— Pew Research Center (@pewresearch) July 10, 2017

Easy to see why Trump attacks the press. But the figures on banks show a ginormous opportunity that liberal Democrats blew in 2009. That swing was there to be had….

"What Happened to America's Elite?" [American Greatness]. "The core idea of common sense realism is that there are self-evident truths. Common sense realists would say it is only because we can know self-evident truths that we can know anything at all. Self-evident truths are the foundation of human understanding, and we know self-evident truths by means of our common sense. The philosophy of common sense realism is all about self-evident truths." I know that I play this so too often, but then again, I think it's so great (and there really is a punchline; listen for it):

Once, it was common sense that "you could buy a guy," as Louis CK puts it; in fact, many defined freedom as freedom to buy slaves. Many of the "Founders" agreed. Now, that's not "common sense" any more, or "realism." What is "self-evident" is dynamic, not static.

"The fight for Democrats' soul has begun" [Chris Cilizza, CNN]. Ron Klain: "I think the allure of false promises and false premises will dissipate, and voters will be ripe for straight talk about what really builds economic growth — if also coupled with a new economic and social contract for working families… I emphatically disagree that the ideas and policies of progressives have weakened our party — I think they have strengthened it. I think if we have done anything wrong, it is in having an agenda that is often too wonky, too complex, and doesn't connect." Gawd, I hate "working families." I'm single, so not included, in fact devalued. Families have all kinds of structures, and some are extended. I know "working families" is focus-grouped and liberals like it — whenever you hear it, imagine them using their sincere voice — because it sucks up to winger "family values," but I urge that "workers" or even "working class" be used.

UPDATE "[Trump's dire view as expressed in his Warsaw speech] should remind the [small-d] democratic left and the democratic right that while they have disagreed on many aspects of American foreign policy over the last two decades, they share some deep allegiances. These include a largely positive assessment of what the modern world has achieved; a hopeful vision of what could lie before us; a commitment to democratic norms as the basis of our thinking about the kind of world we seek; and a belief that ethnic and religious pluralism are to be celebrated, not feared. They also see alliances with fellow democracies as serving us better than pacts with autocratic regimes that cynically tout their devotion to 'traditional values' as cover for old-fashioned repression and expansionism" [E.J. Dionne, Washington Post]. "Democrats have many incentives for opposing Trump. But it's Republicans who have the power that comes from controlling Congress. Their willingness to stand up to a president of their own party could determine the future of democracy and pluralism. [Trump] is, alas, a man whose commitment to these values we have reason to doubt, and his European jaunt did nothing to calm those fears." I think Dionne's brand of "pluralism" has passed its sell-by date. At least Dionne has the honesty to admit that Trump's removal from office (modulo health issues (and Trump's food taster (kidding! (I think…))) depends on Republican votes, and the sense to craft an appeal to split their caucus. Somehow, I don't think that pluralism is that appeal. And Dionne's liberal self-regard is just a little much: So Trump (presumably, Dionne's language goes all mushy, here) makes "pacts with autocratic regimes" that "cynically tout their devotion to 'traditional values'," meaning (again presumably) the Saudis. Well, didn't the Clinton Foundation suck down plenty of Saudi money? Let's get real.

The always-interesting Sally Albright:

In case you missed it, @SallyAlbright "insulted me" by calling me a "cam girl." See the definition below, as well as my advice to her. pic.twitter.com/M8SCuYpUK1

— Katie?Halper (@kthalps) July 7, 2017

Eesh. I'm so old I remember the Neera Tanden contingent getting all bent out of shape at #DemocraticWhores, because they thought it was sexist. I guess Sally Albright disagrees! Anyhow, it's not sexist; ask Barney Frank. Personally, I deprecate the usage because it's insulting to Ladies of Negotiable Affection to compare them to the dominant factions of our political class.
Stats Watch
Labor Market Conditions Index, June 2017: "Nonfarm payroll growth of 222,000 was strong in the June employment report but not average hourly earnings which inched only 0.2 percent higher, part of the mix that makes for only a moderate 1.5 in the labor market conditions index" [Econoday]. "This report tracks wage growth but weakness here is being offset by solid employment growth." Not the perspective of a wage-worker, needless to say… And: "After incorporating revisions to headline data, the index has increased for the last 13 months in succession" [Economic Calendar].
Credit: "From bad to worse at the end of q2, increasing odds of a downside surprise for q2 gdp" [Mosler Economics].
Concentration: "Google officials have been open and vocal about the company's growing interest in the travel booking journey and the search engine's place in it" [Hotel News]. "Google officials have talked at length recently about the idea of "micromoments," which is a term they use to describe the various points along the booking journey where consumers will set aside a small portion of time to research or dream about potential destinations. Paulo said this is a natural extension of consumer behaviors. 'If you think about it, we instinctively turn to our devices to get answers on the fly,' he said." Tom Lehrer: "A bomb, which they call a 'device' [waggles eyebrows]." Audience: "Yeow!"
Concentraiton: "Thanks, Amazon Prime! Now independent bookstores are booming" [MarketWatch]. "Indies are thriving because of Amazon, not in spite of the internet behemoth. This is a story of two different types of bookstores: one with vast inventory, low prices and algorithm-driven recommendations, and another that lures customers seeking tightly curated collections and a community of bookworms. "I've lived my whole life a few blocks from where I want to open," says Noëlle Santos of the Lit Bar, an upcoming space in the Bronx, who relies on "casual conversation" and a women's book club she founded for inventory suggestions." On another note, when did "Prime Day" become a thing? Genius PR.
Concentration: "[S]ix super carriers will be grouped into three shipping alliances that haul about three-quarters of all seaborne trade. Consolidation is hardly over: Japan's three big shipping lines are still combining their operations, and Cosco would have to buy at least one more carrier if the Chinese company wants to move into the No. 1 position" [Wall Street Journal].
Shipping: "Plans for a 'pioneering' 175,000 sqm (1.9 million sq ft) underground warehouse near Heathrow airport were approved last week, with the ambitious project potentially serving as a blueprint for other underground warehousing and logistics developments in high-value urban land areas" [Lloyd's Loading]. Digging, just like Sloane Square. How would have thought that the ultimate signifier of globalization would be an underground bunker?
Shipping: "The crush of e-commerce freight is causing strains on last-mile capacity. Uneven shipping patterns are causing freight forecasts to be wrong as often as correct. Inventory-to-sales ratios are falling as manufacturers abhor keeping excess inventory for very long" [Logistics Management]. "All this is causing uneven shipping patterns and volumes that vary month-to-month. The highly regarded American Trucking Associations' truck tonnage figures have been gyrating like a yo-yo, back and forth from negative to positive with no apparent trend."
Shipping: "On Friday, Amazon unveiled the first Boeing 767 of its new fleet of branded cargo planes at Seattle's Seafair Air Show" [Supply Chain 247]. "Amazon is currently using 11 of the cargo jets, but the company said it plans to roll out more planes in the fleet later this year…
Shipping: "World containership fleet breaks 20m teu barrier" [Lloyd's List]. "Despite increased scrapping, global containership capacity continues to surge."
Shipping: "The 'last mile' is proving to be the prime spot for hiring in logistics. Package-delivery companies ramped up hiring in June for the third month in a row" [Wall Street Journal].
Supply Chain: "Further Global Supply Chain Issues Interrupt iPhone 8 Production" [Supply Chain 247]. Example: [Taiwanese] "Micron Technology-owned plant is reported to have scrapped about half of its supply of DRAM chips due to nitrogen mishandling… [R]esearch firm TrendForce estimates that the accident has affected at least 5.5 percent of the entire global DRAM production capacity for July." Not sure how much of this is normal supply chain hurly-burly, and how much is fragility from an over-optimized network. Anyhow, as long lithium batteries stay at their current high standard…
The Bezzle: "Demand for Tesla's Model S sedan and its Model X SUV appears to have peaked, Goldman Sachs analysts said as they downgraded their outlook for the company" [Business Insider]. ""We believe the excess production above deliveries, the discontinued 'order rate' metrics, and the company's 2H17 guidance (Model S and Model X deliveries to likely exceed) in combination with the past four quarters of delivery results point to a plateauing of demand for its current products,' Tamberrino and his colleagues wrote in a note released Wednesday."
The Bezzle: "7 startups that were massively funded that died in 2017" [Business Insider]. "… For every billion dollar unicorn, there are endless numbers of start-ups that have passed into the ether — laying off their engineers in matching, branded t-shirts; closing down their game rooms filled with ping-pong tables; and leaving heartfelt goodbye notes for customers on their soon-to-be defunct websites… Beepi, a used car exchange once valued at $560 million [shuttered in February]." Thank heavens we didn't manage to create a lemon market on the Internet! Oh, wait…. ObamaCare…
Housing: "Black Knight Mortgage Monitor: "Underwater Borrower Population Below Two Million for First Time Since 2006" [Calculated Risk].
Fodder for the Bulls: "The Eurozone recovery likely accelerated in the second quarter, accentuating what has become the surprise economic story of 2017" [Economic Calendar]. "The 19-member currency bloc 's second-quarter expansion was the fastest in six years, according to business surveys that have offered a reliable guide to growth in the past. The IHS Markit Eurozone Composite purchasing managers' index (PMI) climbed to 56.3 in June, which was slightly below April and May's six-year record highs of 56.8." Ah, surveys. And data?
Zeitgeist Watch: "One more sign that warehouses are becoming part of the cultural landscape: A play set in an e-commerce facility opened off Broadway in New York in June. Ironically titled "Fulfillment Center"—none of the characters' hopes or plans are fulfilled—the play by Abe Koogler takes place in a giant online retailer's shipping center in New Mexico" [DC Velocity]. More:
Several reviews, including one (largely negative) review at the Theater Mania website, focus on the play's missed opportunity to explore "the human cost of our brave new economy of non-union labor and unforgiving metrics," while , hopes and disappointments, and inability to connect with each other.
BWA-HA-HA-HA-HA-HA!!!!! Of course it is. (To be fair, intersectionality as distinct from identity politics isn't easy to practice, involving as it does trying to communicate to people where they are, as opposed to where you are. See here, here, here, and here.)
Rapture Index: Unchanged [Rapture Ready]. Record High, October 10, 2016: 189. Current: 182.
Today's Fear & Greed Index: 45 Neutral (previous close: 49, Fear) [CNN]. One week ago: 52 (Neutral). (0 is Extreme Fear; 100 is Extreme Greed. Last updated Jul 10 at 12:21pm.
Gaia
"The Uninhabitable Earth" [David Wallace-Wells, The Atlantic]. "It is, I promise, than you think. If your about global warming is dominated by of sea-level rise, you are barely scratching the surface of what
Then again:
Not a big fan of the doomist framing of new @NYMag article ("The Uninhabitable Earth"). My take on it: https://t.co/MYt6ijQ8X1 pic.twitter.com/Eo3Qwe1NDY

— Michael E. Mann (@MichaelEMann) July 10, 2017
"Wall Street Sours on $9 Billion Mechanism for Green Projects" [Bloomberg]. "Wall Street investors have gone cold on one of the main mechanisms banks invented to fund the green-energy revolution. The business structure, known as the yieldco, feeds dividends from operating solar and wind farms to investors…. The shift is further fallout from the collapse of yieldco promoter SunEdison Inc. and has changed the way clean-energy developers finance themselves. In years past, they started yieldcos to buy projects once they were operating, recycling the capital into new installations. Now, they're turning to a large and deepening pool of buyers — insurance companies and pension funds — to provide funding and sometimes take control of income-producing assets." Pension funds.
"Nationwide study of U.S. seniors strengthens link between air pollution and premature death" [Harvard School of Public Heatlh].
The 420
I haven't verified this…
sweet pic.twitter.com/DXq3hIjrbl

— WaluiJeet (@CarlBeijer) July 6, 2017
Dear Old Blighty
British political invective is the best political invective:
Attacking the government on education funding, @AngelaRayner says Arlene foster is the most expensive right winger since Cristiano Ronaldo. pic.twitter.com/5vH1K2V6D5

— BBC Parliament (@BBCParliament) July 4, 2017
Class Warfare
"How both middle-class and wealthy American families are sliding inexorably into the red" [MarketWatch]. "'There's no doubt that living in New York can be about as expensive as it can get in the U.S., but it is worth remembering that for every aspiring or would-be millionaire in the city, there are others who are part of the supporting cast working in restaurants and elsewhere making significantly less than hundreds of thousands of dollars a year," [said Mark Hamrick, the Washington bureau chief for personal finance site Bankrate.com]. 'Some of these people, in fact, are probably better at being thrifty than those with significantly higher incomes. They even take their lunches to work.'" I like "supporting cast." "Thrifty" is good, too.
News of the Wired
"Greenlight – The Debit Card for Kids" [ITunes Preview]. Read the reviews…
"How Can You Tell a Good Drummer from a Bad Drummer?: Ringo Starr as Case Study" [OpenCulture]. Two terrific videos!
"Science and Culture: Armed with a knack for patterns and symmetry, mathematical sculptors create compelling forms" [PNAS]. Hopefully Wall Street doesn't hire them all away.
"How to See What the Internet Knows About You (And How to Stop It)" [New York Times]. You'd think there'd be a market for an OS that just handled all this.
A look at the power curve on the Twitter:
— Woke Space Jesuit (@dvoeverie) July 8, 2017
RTs as tribute is clever. It may even be true.
* * *
Readers, feel free to contact me at lambert [UNDERSCORE] strether [DOT] corrente [AT] yahoo [DOT] com, with (a) links, and even better (b) sources I should curate regularly, (c) how to send me a check if you are allegic to PayPal, and (d) to find out how to send me images of plants. Vegetables are fine! Fungi are deemed to be honorary plants! See the previous Water Cooler (with plant) here. And here's today's plant (via):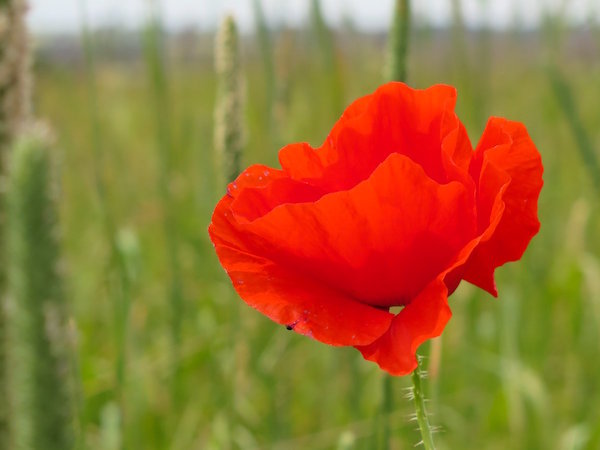 Poppies seem to be very hard to photograph; they catch the slightest breeze.
NOTE Readers, if you want your handle to appear as a credit, please put it in the subject line. Otherwise, I will anonymize by using your initials. Thank you!
* * *
Readers, Water Cooler is a standalone entity, not supported by the Naked Capitalism fundraisers. Please use the dropdown to choose your contribution, and then click the hat! Your tip will be welcome today, and indeed any day. Water Cooler will not exist without your continued help.