Bear walks into a liquor shop BBC
The whole universe fits in one image with a special trick of math Business Insider (David L)
Major correction to satellite data shows 140% faster warming since 1998 Carbon Brief (guurst)
UK dealer charged in US over multimillion-dollar fake Bitcoin site scam Guardian
Science Says: Hot dogs minus added nitrites may be no better Associated Press (David L). This looks like advertising fraud.
China
China lashes out at US as Trump-Xi honeymoon ends Financial Times

Flags, fireworks, flare-ups: 20 years of tension in Hong Kong Asia Times
Brussels sets stage for more battles with Silicon Valley Financial Times
Marine Le Pen of France's Front National placed under formal investigation DW
Greek poetry in the shadow of austerity New Yorker (Catherine)
Fighting Fascism in France, 1936 v. 2017 Corey Robin (martha r)
Brexit
ECJ President: UK firms will be 'begging' for court's jurisdiction after Brexit EURACTIV (guurst)
CIA was recognizing it had little potential to crush the Communist party and Mosaddegh shortly before the 1953 coup in Iran failed evolution
New Cold War
Russian-Funded News Station Replaces Bluegrass on 105.5 FM DCist

THREAT PERCEPTIONS Irrussianality (Chuck L). Important.
Syraqistan
Big Brother is Watching You Watch
Trump Transition
Acting FBI boss Andrew McCabe faces pressure, probes, uncertain future Fox

Trump administration sides with big business over working people by acting to weaken the overtime rule Economic Policy Institute

Trump's Deflections and Denials on Russia Frustrate Even His Allies New York Times. Li points out the retraction at the end. This is a big deal, as Lambert flagged yesterday in Water Cooler via a tweet about this story: NYT Finally Retracts Russia-gate Canard Consortium News.

Trump's tariffs would do little for US workers Gillian Tett, Financial Times. Comment from a professor: "Asking the BIS about tariffs is like asking Big Pharma about whether painkillers are good things."

Donald Trump is planning a trade war, and the first casualty will be American jobs Quartz. Notice that the story relies on a 14 year old study paid for by companies that buy steel. No current analysis whatsoever as to how important a component steel is in wholesale product cost. Recall that many products that used to have a lot of metal in them, like printers, don't any more, or use less The US also now has corporations with record profit shares. So for many, they have plenty of room to absorb higher costs. Not saying that there might not be an adverse impact on workers, but this is shoddy.
Obamacare
One deep reason why the USA does not have a sane way to pay for health care for all Mandos, Ian Welsh. Important.

Senate GOP Leaders Said to Aim for New Health Plan in Two Weeks Bloomberg

Insurers' Policy Warnings Raise Stakes in Health Fight Wall Street Journal

What Happens When My Health Insurance Isn't Renewing? – HealthMarkets. Furzy: "From ​my sister Michaele…..her radiology clinic is being squeezed out of biz….the insurance co's want the clinic to buy all new equipment…or will not pay insurance claims…..but their equip is working fine!" Moi: Not sure about this service. Readers?
"… To Repeal A War Authorization" Buzzfeed Sic Semper Tyrannis (resilc)
The Budget Reform Idea That Won't Die Atlantic (resilc)
States push back on Trump voter fraud commission The Hill
New York's infrastructure is crumbling, and its politicians are blaming each other Salon. Resilc: "We'll attempt to rebuild Mosul before we do anything in USA USA."
The State of Pando 2017: Dropping the paywall on stories from the Silicon Valley Swamp Pando
This New Yorker piece by Adam Davidson is remarkable in how inaccurate it is on the American antitrust tradition. https://t.co/eGjtV5nh9y pic.twitter.com/6ReG8N48h3

— Matt Stoller (@matthewstoller) June 30, 2017
America's Pension Bomb: Illinois Is Just the Start Bloomberg. Resilc: "We need lower taxes for more billionaires." JJ Jelincic: "Illinois state municipale plan is funded in the high 80's low 90's. The difference is that the trustees and not the state legislature sets the contribution rates."
Buffett Exercises Warrants to Become Largest BofA Holder Bloomberg
Guillotine Watch
Shkreli Vents at Prosecutors, Media in Midst of Fraud Trial Bloomberg
Class Warfare
Antidote du jour. Eddie:
This is from last summer. This old doe has always raised her fawns in my back yard. She developed a bad limp. Sadly, I found her boned out body near the highway, someone shot her last fall. But her fawns still stay around. The button buck named Dancer runs with the other bucks but his twin sister, Cupid can easily be found.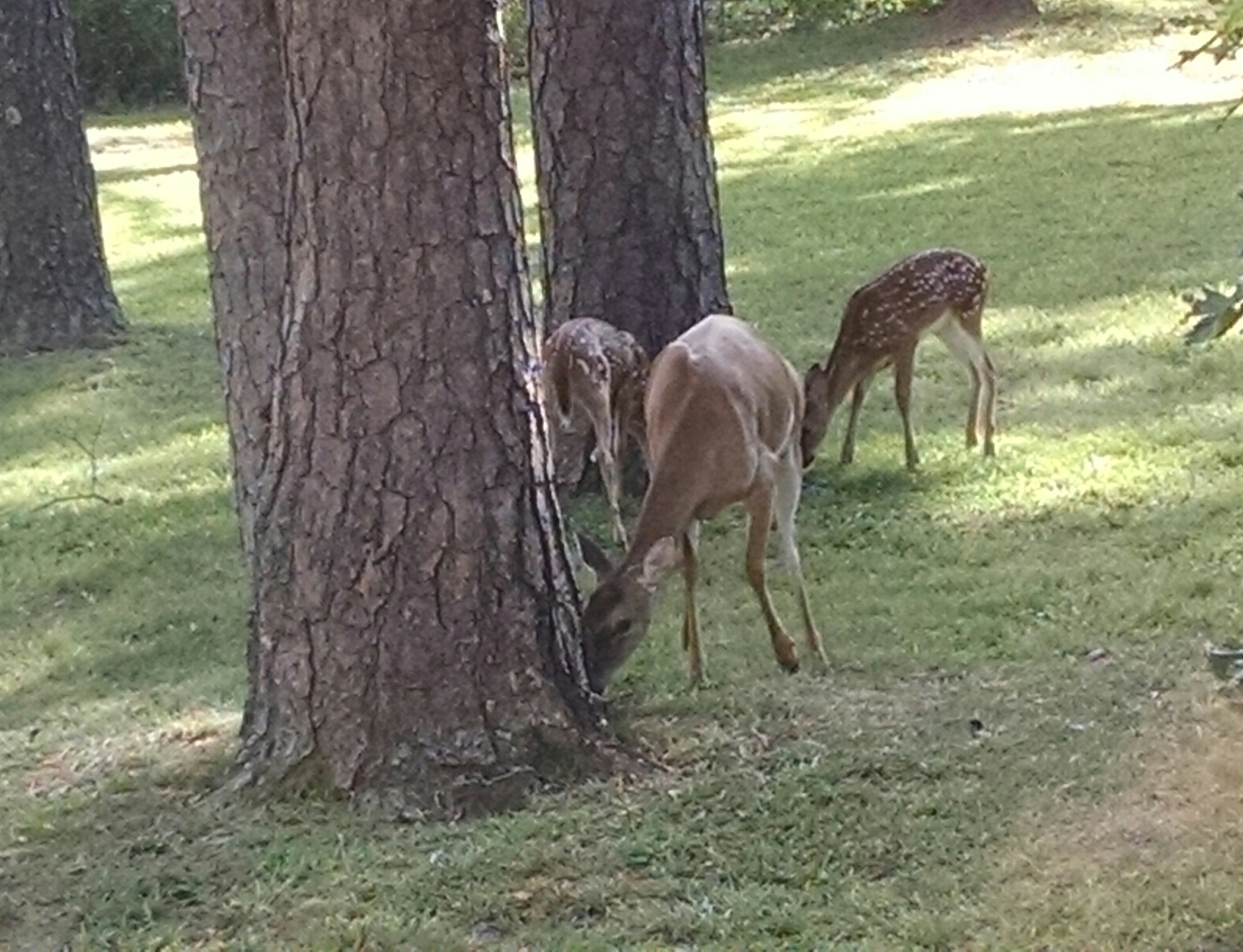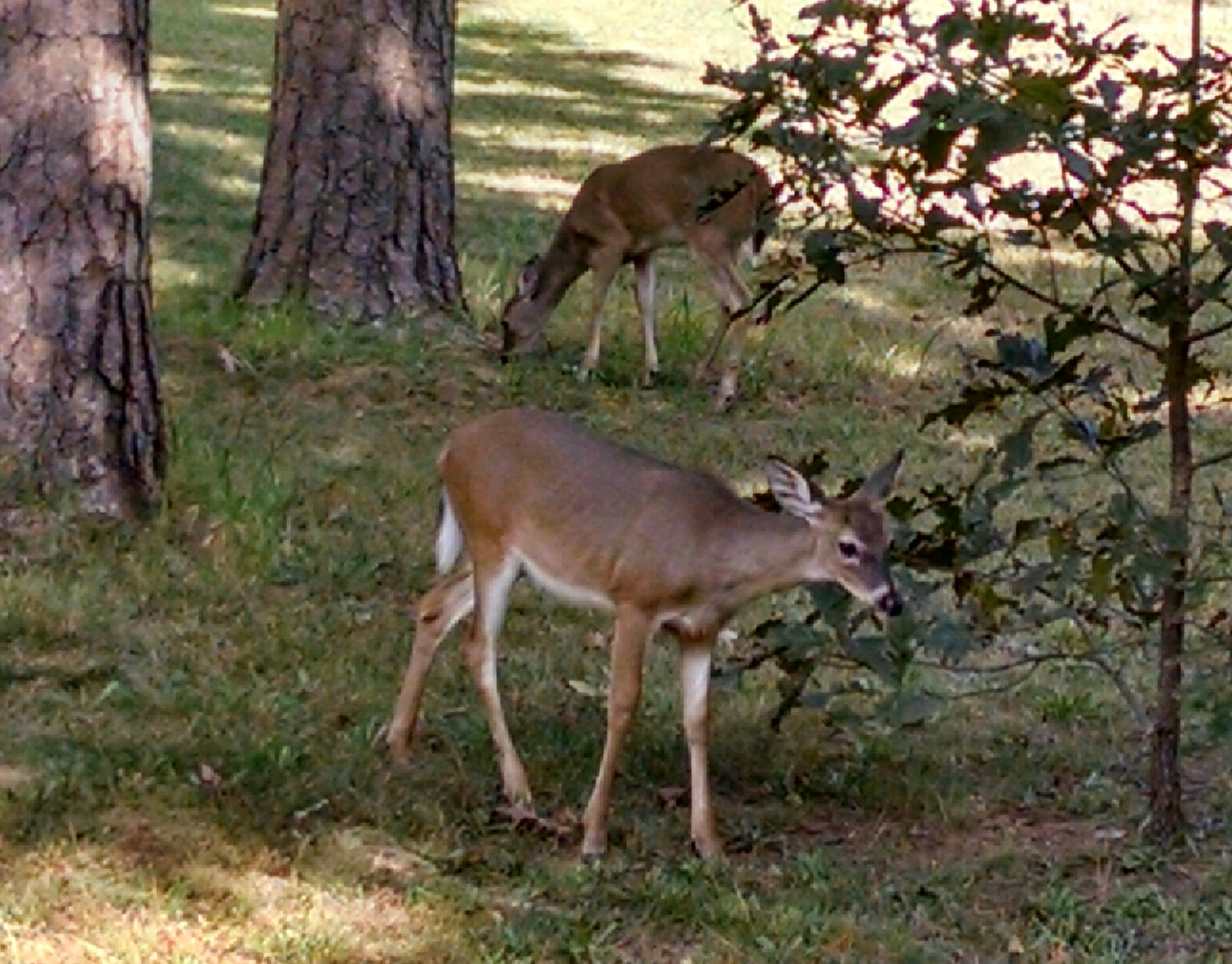 And some bonuses:
Carey: "… he or she has been back every day now for several days, perching on this lamp-post outside my window."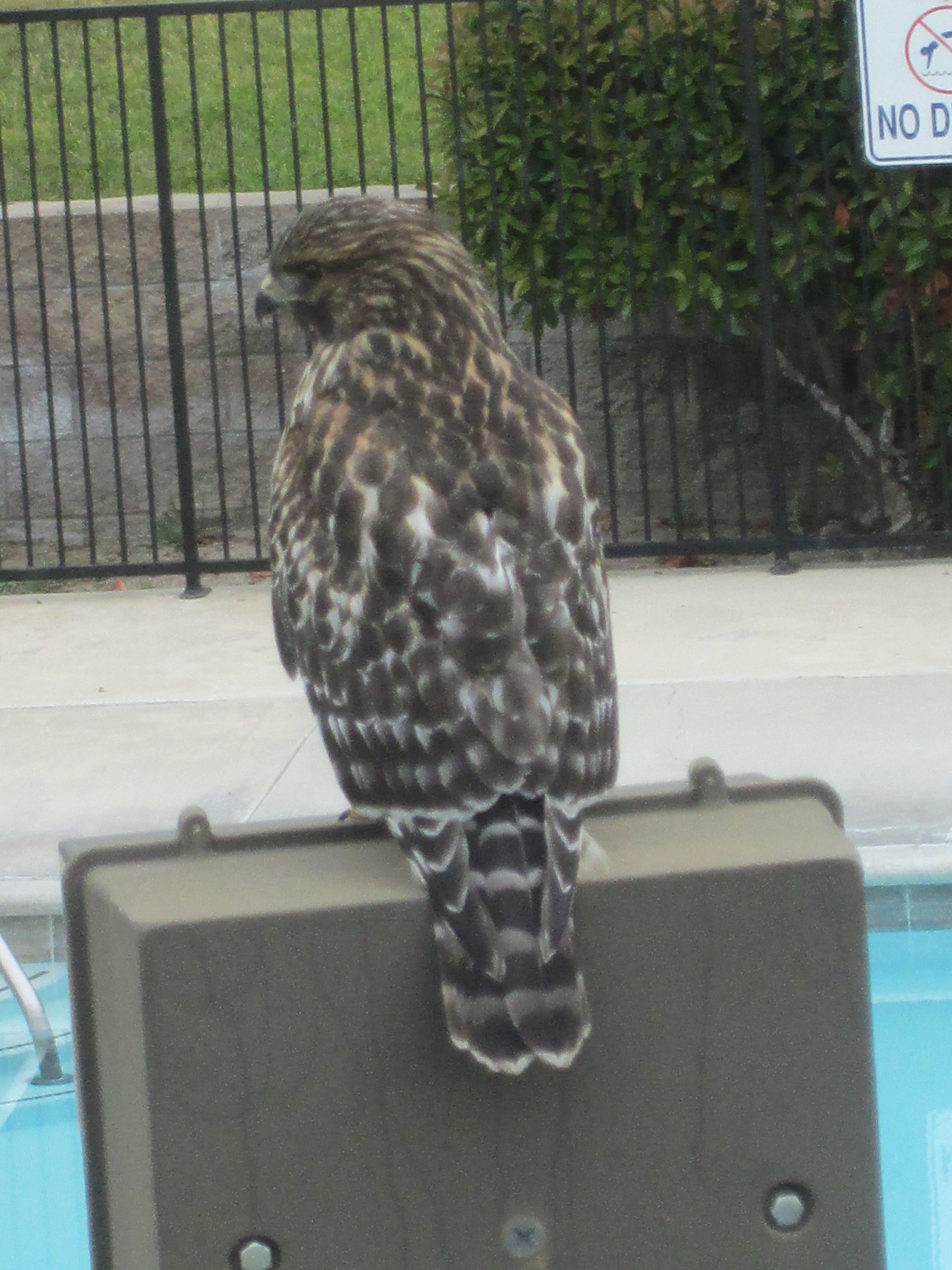 I could be watching this video for hours pic.twitter.com/TyBnywPTtS

— Roberto A. González (@robertoglezcano) June 30, 2017
See yesterday's Links and Antidote du Jour here.