The Internet Is Bugging Out Over a Drawing Beetle Creators (furzy)
Exceptionally rare 'pale tiger' photographed in the wild Guardian. Very handsome.
Flight attendant breaks wine bottle over head of passenger lunging for exit Associated Press. A rare occasion where the flight crew did the right thing by roughing the passenger up.
Great Barrier Reef dead at 25 million The Sun (David L). Horrible.
America's nearing a record number of weather disasters, and it's not even hurricane season yet. Grist
Australia Wants Chips in $100 Bills to Stop Crime, Hoarding by Elderly Bitsonline (furzy). So the pensioners will convert the cash into more volatile stores of wealth, like gold or diamonds.
Google and Facebook Give Net Neutrality Campaign a Boost Fortune. A big deal since both have lots of clout in the Beltway.
Human faeces is shit for the environment – but is now making entrepreneurs flush The Ecologist (micael)
Drug-resistant 'superbug gonorrhea' is emerging, WHO warns – Health CBC (martha r)
China?
US bomber planes fly over East and South China Seas BBC (furzy)

Financial "Collateral Damage" Highlights China's and Fed's Impossible Task Michael Shedlock

What If the Chinese Are Just Biding Their Time? American Conservative
North Korea
North Korea's Fast-Track Missile Development: How Far It's Come and Why It Has the U.S. on Edge Counterpunch. Important.

Hawaii, Alaska contemplate coming into North Korean missile range Reuters. EM:

Unwittingly funny headline – picture state officials in AK and HI contemplating: 'Hmm, maybe it would be a good thing for us to move into North Korean missile range – might be a good way to get more money from DC.' Anyway, they've been within missile range of China and the deplorable Rooskies for over a half-century now, so the alarmism seems overdone. But whatever helps sell that ad copy, right, Reuters?

The Unacknowledged Logic of North Korea's Missile Tests Nation
1997 Asian Crisis Lessons Lost Triple Crisis
MEPs back new tax disclosure rules for multinationals EUBusiness
Brexit
Paris rolls out 'red-white-and-blue carpet' for banks Financial Times

Gulf between Theresa May and her chancellor over Brexit widens as he demands 'closest possible' ties with EU while she uses G20 to woo US and China Telegraph
Jeremy Corbyn's Labour takes eight-point poll lead over Conservatives London Evening Standard (martha r)
UK Labour leader Corbyn appoints opponents to cabinet as Blairite right wing continue to plot WSWS. Sometimes the best of bad options is to keep your enemies close.
New Cold War
Rival accounts emerge from first Trump-Putin meeting

Trump-Putin meeting deepens divisions in US establishment on Russia policy WSWS (micael)

Trump Emerges From Putin Meeting With Cease-Fire and Little Else Bloomberg. Given the apparent lack of groundwork, why is this being dissed?
Syraqistan
Imperial Collapse Watch
John McCain: The Patriotic Fighter for Sale Near Eastern Outlook (micael)
Big Brother is Watching You Watch
Hackers targeting US nuclear power plants, report finds CNET
Trump Transition
Obamacare
The Battles Ahead: Meet the Biggest Opponents of Single-Payer TruthOut (furzy)

Senate Republicans face protests and sit-ins at home over health care bill Yahoo (martha r)

Conservative warns McConnell to not give up on ObamaCare repeal The Hill. Freedom Caucus has a hissy fit! The Senators are well aware of what strategy maximizes their odds of survival and they are not taking orders from pols with shorter terms in smaller districts. Put it another way: "What about 'I don't have the votes' don't you understand?"

Senate Republicans face protests and sit-ins at home over health care bill Yahoo
'Democracy vouchers' aim to amplify low-income voices, to conservative ire Guardian (furzy). I know I am supposed to applaud this idea but I hate it. Pumps more $ into a corrupt system, lining the pockets of feckless operatives.
The Little Democratic Strategist That Could(n't) Jacobin
'Democracy vouchers' aim to amplify low-income voices, to conservative ire Guardian (furzy). I know I'm supposed to approve of this idea but I don't. It validates and pumps more money into our corrupt campaign financing system.
Can The DCCC Screw Up CO-06 Again? They're Trying As Hard As They Can DownWithTyranny!
GOP Lawmaker: Allegations Against Jane Sanders Were 'Hearsay' Snopes (furzy)
Little-Known Challengers Seek To Unseat Bernie Sanders In 2018 Vermont Public Radio. Martha r: "Really a non-story. It would take a lot more to unseat sanders in VT."
We Need to Stop This "Andrew Cuomo 2020" Nonsense Immediately Slate. The fact that Zephyr Teachout spent only $250,000 and still got 34% of the vote in the primary when Cuomo spent IIRC $11 million to beat her says he has quite the glass jaw.
If it turned out that Hobby Lobby was funding ISIS with its improperly imported ancient clay artifacts, that would be… Washington Post (furzy)
Our Famously Free Press
Only in America
Recordings Reveal FBI Gave Man a Rifle, Urged Him to Carry Out Mass Shooting to 'Defend Islam' Free Thought (furzy)

This Roofing Company Is Giving Away Free Guns with Every Purchase Vice (resilc)

Cops Say Repeat Prison Escapee Got Help from a Drone Vice (resilc)
Fed hits back at monetary policy critics Financial Times
Banks, bondholders driving the legal conflict over Flint's water supply WSWS (micael)
Amazon threatened to kill its Whole Foods deal if the grocer started a bidding war recode. How could the board go along with this? Admittedly, they can always find some banker to issue a fairness opinion, but it's generally considered de rigeur to put a company up for sale and encourage bids. Amazon's posture comes close to an admission that it expected higher bids if word of its offer got out
Guillotine Watch
Shkreli's Ex-Compliance Officer Says He Quit Over Dodgy Deals Bloomberg
Class Warfare
Americans Who Can't Afford Their Homes Up 146 Percent NBC

Private Equity Sees No End to the Drug and Mental-Health Gold Rush Bloomberg

Facebook seeks 'closer world' on its future campus Financial Times. Faceborg acting like it's running a company town, to provide for housing for serfs lower income workers. While it looks nice as a social engineering gesture, how much of it is driven by the fact that the well paid workers need a servant class, which means housing them nearby? I know this is better than nothing, but relative to the housing stress in the area, this is crumbs when loaves are needed.

Amazon (AMZN) Prime is conquering American households Quartz (resilc). Not mine! I've also cut my Amazon use way down (can't say I never use it, but I increasingly shop on Amazon to check reviews and buy elsewhere, and will pay a reasonable price premium, although most of the time that isn't necessary).

Matthew Taylor report urges more rights for workers in gig economy revamp The Times. The Tory Treasury secretary, Phillip Hammond, is willing to go way further than anything being proposed in the US to protect gig economy workers by introducing a new labor category of "dependent contractors" and imposing labor standards. Admittedly, this is to end-run a Labour proposal to ban all "zero hours" contracts. But it's a lot more than I would have expected.
Antidote du jour (Kittie Wilson via Lawrence R):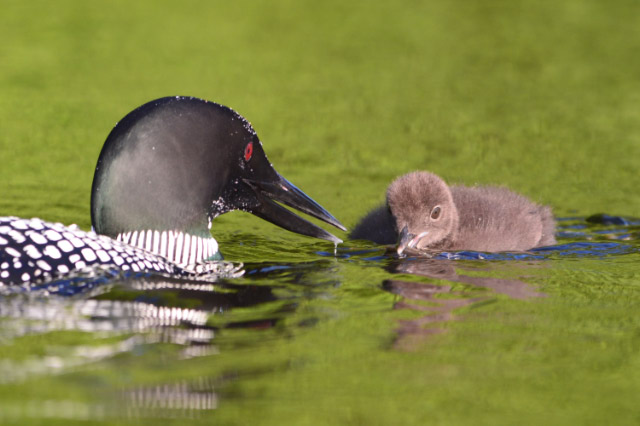 See yesterday's Links and Antidote du Jour here.