Exploring the Mysterious Life of One of Earth's First Giant Organisms Scientific American
I invested early in Google and Facebook. Now they terrify me. USA Today. Must-read.
You Are the Product LRB. Also must-read, but grab a cup of coffee.
When altcoin life imitates art Izabella Kaminska, FT Alphaville. "The cryptocurrency market as a whole, meanwhile, is no more and no less than the ultimate expression of a luxury cult market."
Benchmark says the firm warned Travis Kalanick over a month ago that it would sue him Recode
Twenty Years of Media Consolidation Has Not Been Good For Our Democracy Moyers and Company
Why Dicamba-Tolerant Soybean Technology Is in Trouble Successful Farming
Farm-to-School Movement Fights for a Foothold in Corn Belt Cafeterias In These Times
Public stockholding programmes: What implications for food security? International Center for Trade and Sustainable Development
Charlottesville
Intel CEO exits President Trump's manufacturing council Axios. "'I resigned to call attention to the serious harm our divided political climate is causing to critical issues, including the serious need to address the decline of American manufacturing,' Krzanich said in a blog post. 'Politics and political agendas have sidelined the important mission of rebuilding America's manufacturing base.'" What we need, obviously, is a "government of national unity" (and maybe some generals playing a prominent role "above politics"). Seems strangely familiar… . Others: Intel, Merck, UnderArmour.

Tiki torch company: We have nothing to do with white nationalism CNN

* * *

Protesters pull down Confederate statue at old Durham County courthouse WNCN. Detail on the statue. Video:

#BREAKING Protesters in twitter.com/hashtag/Durham?src=hash">#Durham topple confederate monument downtown pic.twitter.com/a3BNIavyxC

— Derrick Lewis (@DerrickQLewis) August 14, 2017

The Statues of Unliberty The Atlantic

* * *

Californian Who Helped Lead Charlottesville Protests Used Berkeley as a Test Run KQED

Here are the hate groups that took part in the "Unite the Right" rally in Charlottesville, Virginia Mic

On Charlottesville: Why the Center Is Okay with Nazis but Hates the Left Ian Welsh (Furzy Mouse)

What the Next Round of Alt-Right Rallies Will Reveal The Atlantic. These are protests against Google firing James Damore, "slated for Atlanta, Los Angeles, Pittsburgh, Seattle, New York, Washington, Austin, Boston, and Mountain View, California." Not the same as the Charlottesville event organizers, apparently.

Is America Headed for a New Kind of Civil War? The New Yorker. This paragraph:

America's stability is increasingly an undercurrent in political discourse. Earlier this year, I began a conversation with Keith Mines about America's turmoil. Mines has spent his career—in the U.S. Army Special Forces, the United Nations, and now the State Department—navigating civil wars in other countries, including Afghanistan, Colombia, El Salvador, Iraq, Somalia, and Sudan. He returned to Washington after sixteen years to find conditions that he had seen nurture conflict abroad now visible at home. It haunts him. In March, Mines was one of several national-security experts whom Foreign Policy asked to evaluate the risks of a second civil war—with percentages. Mines concluded that the United States faces a sixty-per-cent chance of civil war over the next ten to fifteen years. Other experts' predictions ranged from five per cent to ninety-five per cent. The sobering consensus was thirty-five per cent. And that was five months before Charlottesville.

"We keep saying, 'It can't happen here,' but then, holy smokes, it can," Mines told me after we talked, on Sunday, about Charlottesville.

I don't think this paragraph means what the New Yorker author thinks it means. Certainly in Afghanistan, Colombia, El Salvador, and Iraq — not to mention Libya and Syria — the United States fomented and engineered these so-called Civil Wars. They didn't just "happen." The Daily Beast's Justin Miller has a good thread in reaction to the article:

America is no closer to Civil War II than it is to Shariah law. https://t.co/6TL5ikgD0b

— Justin Miller (@justinjm1) August 15, 2017

"Experts estimate…." See above. The tweetstorm, however, is well worth a read. Nevertheless, if I ask myself what victory looks like to liberal Democrat 10%-ers, it's not only a return to power, but secession, separation, a definitive walling off or ritual enclosure of some sort, perhaps the logical culmination of the Big Sort. That doesn't mean I think such a victory is in any way achievable.
5 Things That Will Happen When California Secedes from the U.S. The American Conservative
Backed by Police Unions, Legislators Stand By Laws to Protect Drivers Who Kill Protesters The Intercept (BC).
North Korea
China extends ban on imports from North Korea in line with United Nations resolution South China Morning Post

North Korea factories humming with 'Made in China' clothes, traders say Reuters (Re Silc).

Without Oil, North Korea Sanctions Won't Stop Kim Bloomberg

DPRK leader Kim Jong Un briefed on Guam missile strike plans People's Daily

The North Koreans show us a picture, as if we were extremely slow on the uptake, which is probably wise:

This is a very important photo. It shows Anderson AFB in #Guam as clear as day on the back wall. pic.twitter.com/rQhicoGSRM

— Strategic Sentinel (@StratSentinel) August 14, 2017

North Korea Backs Off Guam Missile-Attack Threat WSJ

James Mattis: North Korea missile attack on Guam could 'quickly escalate into war' Guardian

We Can Stop North Korea From Attacking Us. All We Have to Do Is Not Attack Them. The Intercept

Hyping North Korea To Relaunch Reagan's Star Wars? Moon of Alabama. Ka-ching.
Syraqistan
EXCLUSIVE: Saudi crown prince wants out of Yemen war, leaked emails reveal Middle East Eye (MT).
Brexit
The British government plans for hard border with the Republic of Ireland New Europe (MT).
How did the UK austerity mistake happen Mainly Macro (MT).
Macron Is Now Less Popular Than PM Philippe, YouGov Poll Says Bloomberg
Corbyn, Macron and D66: the elections that shocked the political class and why it's not over yet FT
India
As India turns 70, a sombre reminder of stolen freedom The Scroll (J-LS).

Switzerland's Biggest Political Party Threatens to Derail India's Plan to Get Black Money Data The Wire (J-LS).
China
How Class in China Became Politically Incorrect Los Angeles Review of Books

Bitcoin secessionists' fate hinges on Chinese 'miners' Nikkei Asian Review
Imperial Collapse Watch
When a Superpower leads with its chin Macrobusiness. Very good.

Army Command & General Staff College grads celebrate perfect record of losing wars Duffel Blog
New Cold War
A Guide to Russia's High Tech Tool Box for Subverting US Democracy WIRED vs. Dissecting Trump's Most Rabid Online Following FiveThirtyEight. Guess which was more important?

Trump Isn't a Threat to Our Democracy. Hysteria Is. NYT

Trump campaign emails show aide's repeated efforts to set up Russia meetings WaPo
Trump Transition
Health Care
Richard Master: A businessman makes the case for a single-payer health care system Morning Call

Doctors Coming Around To Single-Payer Healthcare Forbes

Why Are Drug Prices So High? These Politicians Might Have The Answer David Sirota, International Business Times
Class Warfare
New York City Guarantees a Lawyer to Every Resident Facing Eviction City Lab
What the summer book choices of the elites reveal about politics FT. On the (so-called) Thucydides trap, mass death, and behavioural economics.
The Daily 202: Evidence of climate change abounds amid extreme weather in the Pacific Northwest WaPo
The hidden environmental impacts of 'platform capitalism' The Ecologist (MT).
Scientists Discover 91 Volcanoes Hidden Beneath Antarctic Ice Sheet Forbes
Antidote du jour: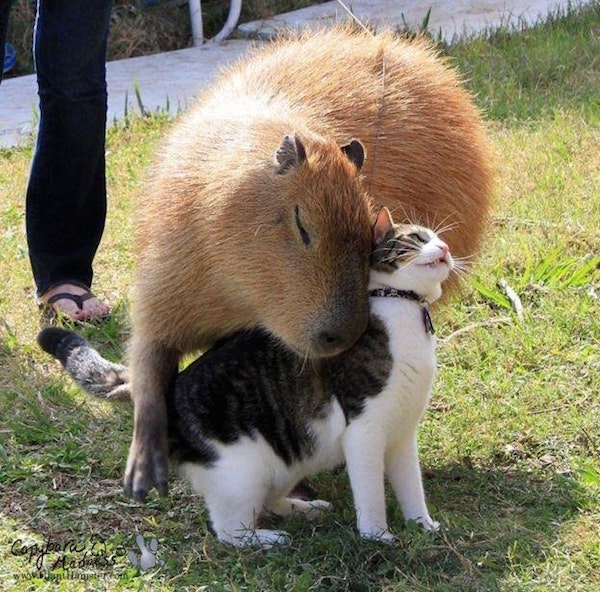 Bonus video:
this is what u needed to see today pic.twitter.com/9vmk56eBkl

— Ⓙⓔⓢⓢⓘⓒⓐ Ⓟⓐⓨⓝⓔ (@JP_1816) August 11, 2017
See yesterday's Links and Antidote du Jour here.