Dear patient readers,
I have a bug! :-(
I am a bit better than yesterday but dealing with Charlottesville comments took a lot of time and I had another non-posting but blog-agenda-related issue to deal with, so the result I'm behind on Brexit and other topics.
Long-lost engagement ring found decade later wrapped around carrot ABC (YY)
SC 'Warns' of Possible Lizard Man Sightings During Eclipse WLTX
Public Enemy Harper's. Trust me. Read this. You'll be glad you did. And as Lambert said, "The public does pay attention."
Greenland is still burning, but the smoke may be the real problem Minnesota Public Radio (Chuck L)
Netflix Plans To Spend $7 Billion On Content In 2018 Streaming Observer. I have no time but still prefer to see movies on the big screen. I will miss movies as we once knew them.
How the Chicken Industry Got Hooked on Antibiotics Atlantic (resilc)
Deadly drug-resistant fungus sparks outbreaks in UK—and it's stalking US ars technica
Nanoengineers Made Antibiotic-Carrying Micromotors to Treat Infections Motherboard (resilc)
Travis Kalanick's text messages with former employee Anthony Levandowski reveal an obsession with Tesla and Google Recode
China?
Occupy activists Joshua Wong, Nathan Law and Alex Chow jailed for up to eight months South China Morning Post
North Korea
What exactly is Sweden doing in North Korea? The Local (micael)
Moon's economic policies draw concern Korea Times (micael)
Uproar in Australian Parliament after firebrand anti-immigrant MP Pauline Hanson wears burka to question time Telegraph. A good short video.
Germany sends ECB to European Court New Europe (micael). Holy moley! Is the ECB gonna tell the ECJ that QE is just an asset swap?
Brexit
Ireland refuses to collect Commission's 13 billion tax bill from Apple EuroNews (micael) The deal was tailored for Apple. The claim otherwise is a complete fabrication. See the layperson's explanation of Apple's tax deal here and the EU ruling here.
Venezuela Brings Forward Regional Elections as Pence Vows More Intervention Venezuela Analysis (micael)
Syraqistan
'The bodies were lying on the roads like leaves': My partition story BBC
New Cold War
Publics Worldwide Unfavorable Toward Putin, Russia: But few see Russian power and influence as a major threat Pew. Politico's e-mailed daily European newsletter had this as its only comment:

Here's a stark figure: when it comes to doing the right thing on world affairs, the majority of people in 22 countries including Germany, France, Greece and Italy, trust Russian President Vladimir Putin more than Trump, according to Pew's 2017 spring survey. Trump was more trusted in 13 countries, including the U.K., Poland and the Netherlands.
Trump Transition
Apologies, the evil New York Times rolled into a second video, not the one I wanted, so sorry to you early readers! And I can't readily locate it and need to turn in, so here is the story instead: Heather Heyer, Charlottesville Victim, Cannot Be Silenced, Mother Says
Fox News Quietly Deletes Article Cheering 'Plowing Through Protesters' Daily Beast (resilc). Wowsers.
Confederate monuments taken down in Baltimore overnight Baltimore Sun (furzy). From yesterday but germane.
Southern Comfort New York Review of Books (resilc)
Democrats Have Their Own Challenges In Talking About Racial Issues In The Trump Era FiveThirtyEight
Why doesn't a profit-driven health care system work? This Canadian businessman explains why. pic.twitter.com/VDDaB198Xh

— Bernie Sanders (@SenSanders) August 3, 2017
Peter Van Buren Says Thanks, and Goodbye Antiwar.com Blog (resilc). I'm sorry to see a fellow blogger go. And notice it was the nasty comments that did it. But notice how he equates antifa with progressives. And I saw another post today that equated the left with identity politics. Thanks, Democrats.
Cleveland Now Leads U.S. Cities for Seriously Underwater Homes Bloomberg
The Single Biggest Bullish Catalyst For Oil OilPrice
Uber Gets a China Ride It Can't Cancel Bloomberg
Class Warfare
Conservatives' Blind Love For Corporate America Must End American Conservative (resilc)

Putting an End to the Rent Economy Counterpunch (Chuck L). Interview with Michel Hudson.

How Insane Home Prices in Silicon Valley & San Francisco Trip up Jobs Growth Wolf Richter (EM)
Antidote du jour. From Bob H: "This is a picture of Buddy, a foster dog rescue, just after waking up from dental surgery to remove 17 rotten teeth. He has 17 teeth left."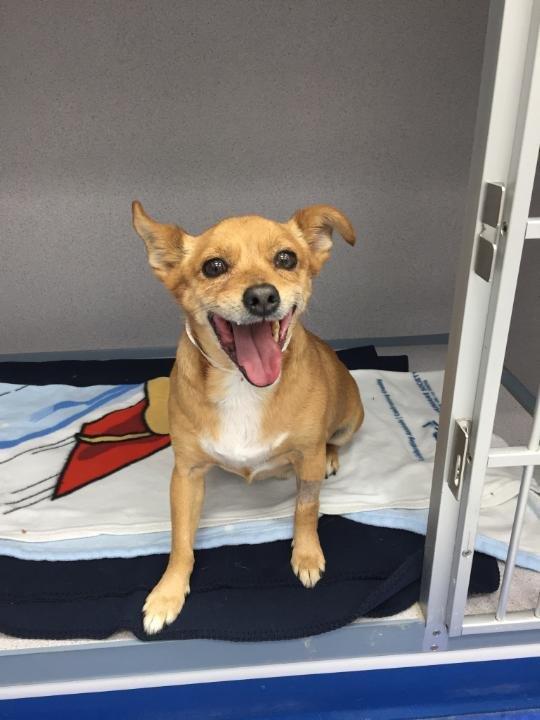 And a bonus from EM: "My sister sent this photo from their Austrian holiday of my nephew with a huge gimpy toad he found by the roadside and moved to a safe place where it can hopefully heal up."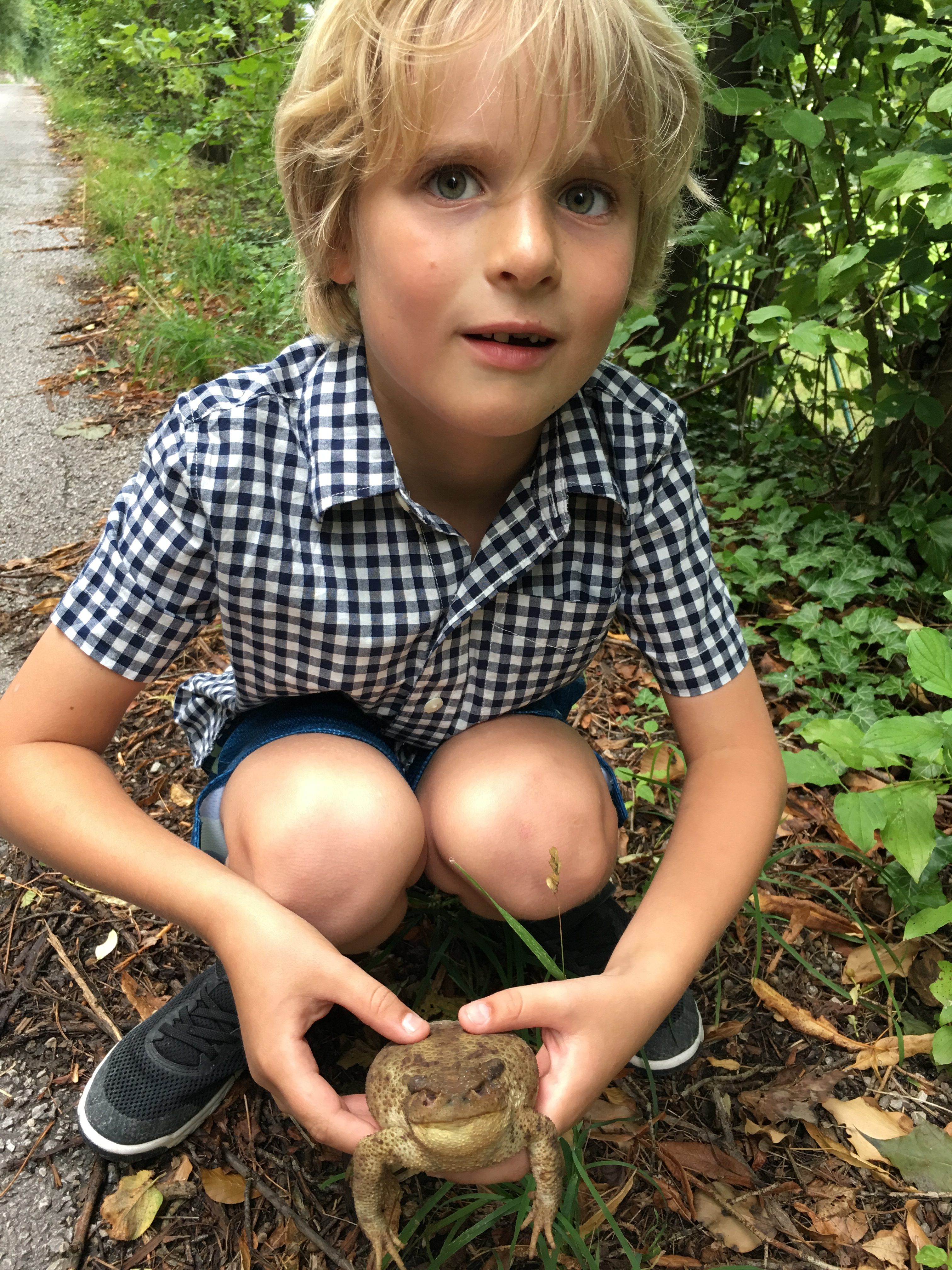 See yesterday's Links and Antidote du Jour here.