Surf dogs compete at World Championships in US (video) BBC
Electric Car Boom Drives Rush to Mining's $90 Billion Heartland Bloomberg
Why are we so crazy about bitcoin? Ann Pettifor, Verso
Competition authorities need a digital upgrade FT
We Need More Alternatives to Facebook MIT Technology Review
Former Facebook exec paints a grim picture of where the U.S. will be in 30 years MarketWatch (Re Silc). "'Every time I meet someone from outside Silicon Valley – a normy – I can think of 10 companies that are working madly to put that person out of a job,' [Antonio Garcia Martinez] said." "Normy." Rather reminds me of "muppet."
Facebook is starting to put more posts from local politicians into people's News Feed Recode
Amazon is the new Walmart: the e-commerce giant is increasingly becoming a symbol for everything wrong with big business Business Insider
Is Amazon getting too big? WaPo
Pharma Shares Melt Down, But Consumers Might See Relief Wolf Street
AFP raided CBA for non-disclosure in Austrac court case Australian Financial Review. "The CBA IDMs [Intelligence Deposit Machines] are unusual in that they accept up to 200 notes in a single transaction. If they are $100 notes, that's $20,000."
Syraqistan
Venezuela
Venezuela army repels attack on base, hunts assailants AFP

Venezuela's Demise Is A Geopolitical Litmus Test For The U.S. OilPrice.com
Post-Olympic crackdown on disillusioned Rio slums dwellers Deutsche Welle
Brexit
U.K. Fights Rearguard Action on EU Financial Laws Before Brexit Bloomberg

The Brexit betrayal bandwagon is growing The Spectator
Ukrainian immigrants are powering Poland's economy The Economist
North Korea
China says North Korean missile threat reaching 'crisis point' FT

North and South Korean top diplomats speak in Manila, South Korean media reports CNN. "According to South Korean news agency Yonhap, citing an unnamed government source, [North Korea's Ri Yong Ho] told [South Korea's Kang Kyung-wha] during their meeting Sunday that South Korea's offer of talks 'lacked sincerity.'"

Want China to press North Korea harder? Put Japan into the mix Straits Times
South Korea's spy agency tried to rig 2012 presidential elections Deutsche Welle
China?
Deleveraging is the hottest trade in the Chinese stock market Asia Times

As short sellers target Chinese companies in Hong Kong, hostility mounts Reuters

Donald Trump representatives make move for Macau trademark South China Morning Post
The geopolitical landscape of Asia Pacific is changing dramatically. Here's how World Economic Forum
Influential Thais in push for Kra Canal project Nikkei Asian Review. Bypassing the Straits of Malacca.
New Cold War
* * *
Trump Transition
Infrastructure borrowing drops as U.S. states await Trump plan details Reuters
Hudson River Tunnel Dispute Holds Up Transportation Nominees WSJ
5 Years on Mars, How Curiosity Pulled Off One of the Most Incredible Landings in History America Space. We can put Curiosity 350 million miles away on Mars, but we can't build a train tunnel under the Hudson, even though the existing tunnel is known to be failing, and even though elites take their Acela through that same tunnel every day. Odd.
Imperial Collapse Watch
The Pentagon Money Pit: $6.5 Trillion in Unaccountable Army Spending and No DoD Audit Project Censored

Is U.S. blocking publication of former NCIS investigator's tell-all torture book? Miami Herald
Big Brother Is Watching You Watch
Guess Who's Tracking Your Prescription Drugs? The Marshall Project

U.S. Citizen Who Was Held By ICE For 3 Years Denied Compensation By Appeals Court NPR
The Sly Effort to Criminalize the BDS Movement in the U.S. The American Conservative
Can the Growing Democratic Socialists of America Build a New, Coherent Left Wing? Slate. So many sudden links is a story in itself.
The Democratic Socialists of America hit 25,000 members. Here's why this could mark a political turning point Salon
The Democratic Socialists of America Have Actual Political Power. What Will They Do With It? Daily Beast
The socialist movement is getting younger, thanks to one 75-year-old WaPo
Democrats in Disarray
Democrats' new 'Better Deal' comes up short for people of color The Hill

Why People Can't Stop Talking About Zuckerberg 2020 WIRED

Hillary Wants to Preach The Atlantic (Re Silc).
Guillotine Watch
How one man built a $51m theme park for his daughter BBC

Inside the world of Silicon Valley's 'coasters' — the millionaire engineers who get paid gobs of money and barely work Business Insider
Class Warfare
The warnings from history that Wall Street ignored FT
The Structural Consequences of Big Data-Driven Education SSRN
Toxic waste from U.S. pot farms alarms experts Reuters
The panhandler's lament: In an increasingly cashless world, fewer have a dime to spare WaPo
Dawn of the bionic age: Body hackers let chips get under their skin McClatchy. Musical interlude..
Antidote du jour (via):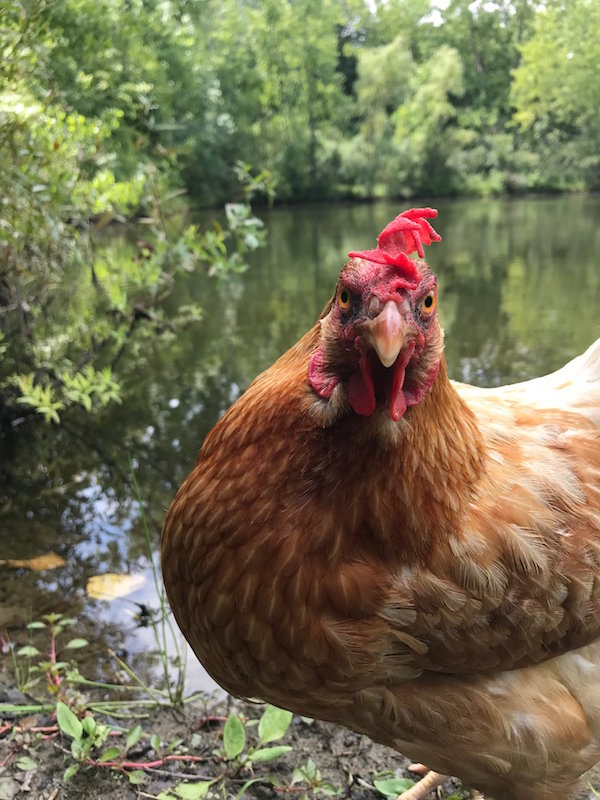 See yesterday's Links and Antidote du Jour here.