Offshore wind power cheaper than new nuclear BBC (micael)
China to Shut Bitcoin Exchanges Wall Street Journal
This Tattoo Can Monitor Your Heart Rate and Brain Waves Motherboard (resilc)
Hackers could program sex robots to kill New York Post
NTSB Staff to Say Tesla Autopilot Should Share Blame for 2016 Crash Bloomberg
Two sciences tie the knot MIT News (resilc)
So much for the American Dream! The US is named as the WORST country to be a parent, ranking behind Mexico and Costa Rica – while Finland is hailed as the best home for moms and dads Daily Mail
Yuck or yum? Swiss offer insect burgers of mealworm larvae Associated Press (resilc)
UN agrees stronger sanctions against North Korea Financial Times
FTA pressure may stoke anti-US sentiment Korea Times
Japan scrambles to growing incursions of China, Russia warplanes Asia Times
UNHRC describes Rohingya crises as 'textbook example of ethnic cleansing' Christian Science Monitor
EU's biggest problem: Over-powerful national governments Politico
Scottish shell firms ignoring or bypassing transparency laws, major @heraldscotland research finds. https://t.co/zitVTAJTDd pic.twitter.com/BZraerxjUw

— David Leask (@LeaskyHT) September 11, 2017
Brexit
European withdrawal bill passes Commons test with comfortable win The Times. Remember that it was the House of Lords that was expected to make a stink. Ironically, the headline on the site is different than the one in the e-mail summary: Tory MPs threaten revolt if European withdrawal bill is not amended

Brexit bill passes first British parliamentary hurdle Politico

Labour rebels in full Guido Fawkes
New Cold War
Russia and Turkey: The Arms Deal that Signals the Age of Pragmatism Russia Insider (micael)
THE CENTRAL BANK'S DOMINOES — OTKRITIE BANK'S COLLAPSE FOLLOWED TRUST BANK ASSET RAID John Helmer. A tale of lousy bank supervision, Russian-syle.
Supreme court member: If Erdoğan were to leave, Turkey would be like Saddam, Gaddafi's countries Turkish Minute (micael)
Syraqiatan
Rep. Walter Jones Asks Speaker Ryan To Allow a Debate on Getting Out of Afghanistan Antiwar.com (resilc)

How Al-Qaeda Benefits From America's Political Divisions Atlantic

The Agony Of Middle East Christians American Conservative. Resilc: "Always interesting that USA USA Christians never cared about these people."
Imperial Collapse Watch
9/11: The Beginning of the End of the US Empire Project TruthOut

Anti-war banner sparks outrage Boston Herald
Big Brother is Watching You Watch
Forget Equifax. Facebook and Google Have the Data That Should Worry You Bloomberg
Trade Traitors
The story of NAFTA, as told from a Canadian auto plant in Mexico where workers earn $6 per hour Vancouver Sun (margarita)
Trump Transition
McConnell Says Democrats' Glee on Debt Limit Deal Was Premature New York Times
Hurricane Alley
The Florida Bar, FEMA Prepare to Help Hurricane Irma Victims Law.com. J-LS: "Offered by way of a bit of a public service announcement."

Hurricane Irma: Two-thirds of Florida without power BBC

Houston's Floodwaters Are Tainted With Toxins, Testing Shows New York Times

Irma May Force Florida Insurers to Turn to Deeper Pockets New York Times

From Brian C, who was tracking cruise ships that look to have moved into Irma's way as a result of bad forecasts: "One of the three ships has reappeared. The Majesty of the Seas is retransmitting and is located south of the Dominican Republic. The other two have not sent any transponder signals since being south of the Florida Keys 2 days ago. I will keep looking." The other two ships are : Enchantment of the Seas and Grand Celebration.
Clinton Agnoistes
Clinton looks for rewind button in 'What Happened' The Hill. UserFriendly: "She'd have to back in time a lot further than 2016."

Clinton Not Impressed by Universe's Cruel Sense of Irony Vanity Fair (resilc)

Has the NYT Gone Collectively Mad? Consortium News (Sid S)
Minn. regulators recommend against $6.5B pipeline project The Hill (UserFriendly)
Desjardins suspends oil pipes lending News Corp (Sid S)
How airports became temples of our national, fear-fueled psychosis. Slate (resilc)
Equifax
Equifax Hack Could Slow Down Fast Loans Wall Street Journal

Equifax Lobbied for Easier Regulation Before Data Breach Wall Street Journal (Li)
Arcasia The World of Chinese. Tony B: "Arcadia will implode. Chinese realtors are part of the problem."
EU Worries over U.S. Economy Grow Der Spiegel
Isola: Congress's Blitzkrieg on our Retirement Savings Big Picture (resilc)
Aramco Valuation Comes Under Scrutiny OilPrice
Class Warfare
How Many Americans Are Unnecessarily Incarcerated? Brennan Center for Justice (Adrien)

The Resegregation of Jefferson County New York Times

Deutsche Bank CEO: A 'big number' of our staff will be replaced by technology Business Insider (Li). Clive could not contain himself:

Complete and utter rubbish. Every business process automation project I've ever been involved with has failed and ended up a graveyard for multiples of millions of investment. Even my dumb, inept and hopelessly gullible TBTF looked at (actually, is still looking at) robotics but can't see how to integrate it anywhere meaningfully.

Here's the science bit. Business processes are divisible into three broad classes: "routines" (a multitude of predictable simples stuff that is easy to detail, document and calculate volumes) , "runners" (still predictable but more complex processes the are less in number and take longer to complete) and "rarities" (uncommon, ad-hoc variable length and variable complexity tasks that just crop up from time to time). The "routines" have already been automated as far as possible. The "runners" have been assessed for automation and automated where a business case can be made to do so but some are highly complex and don't lend themselves to be automated in a cost-effective way no matter what the technology applied is. And "rarities" are too unpredictable to get a coherent business process defined for.

Even if DB haven't automated a lot of "routines" already, and still have some low hanging fruit to pick, the numbers talked about aren't credulous. They would have to have little to none in the way of automation in place already for them to be even half true. Even DB aren't *that* bad.

Offshore wealth / GDP all over the world.

From our just released new NBER working paper, "Who owns the wealth in tax havens"? pic.twitter.com/exNqbWBWc9

— Gabriel Zucman (@gabriel_zucman) September 11, 2017
Antidote du jour (MGL, from the Guardian):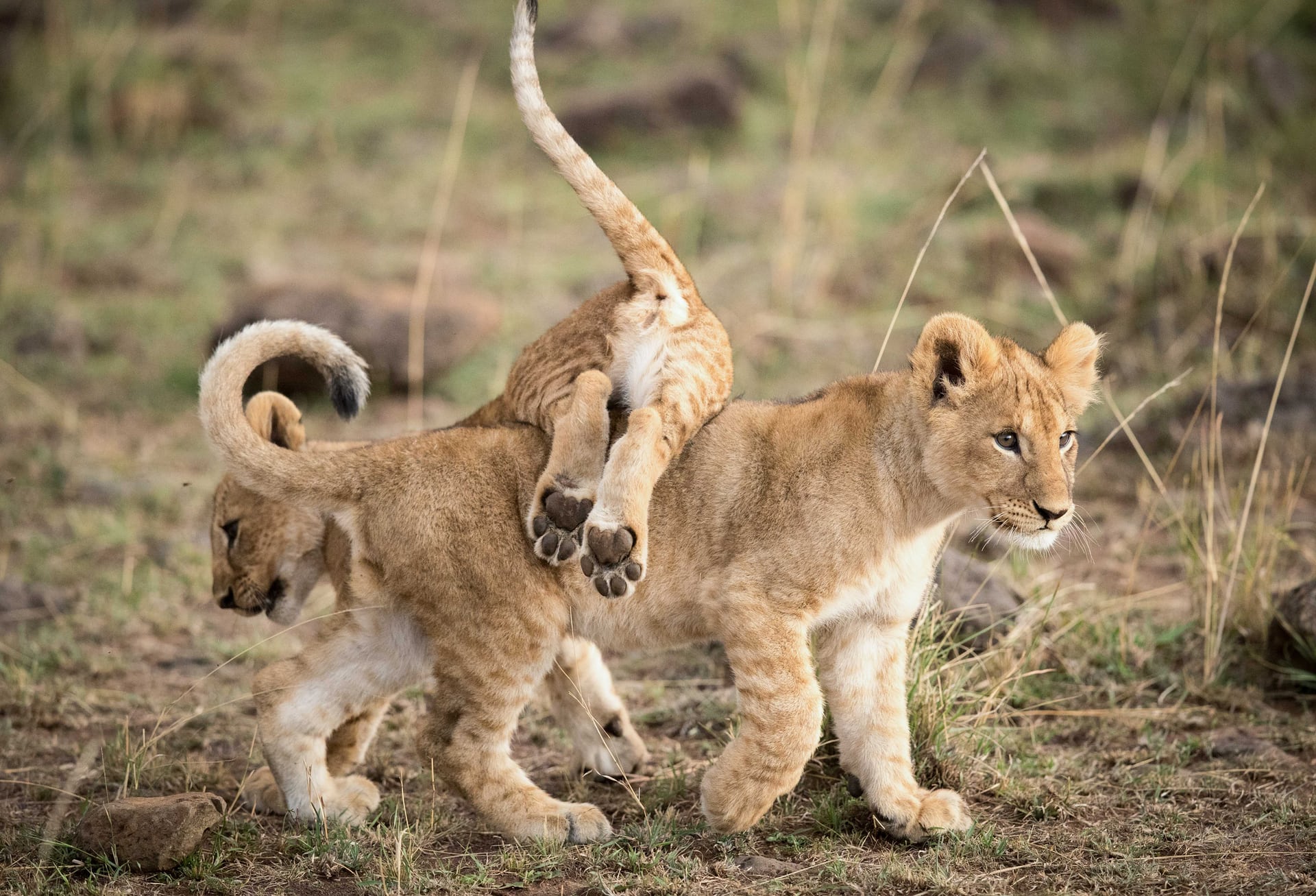 And a bonus, cobra students from Stephen L: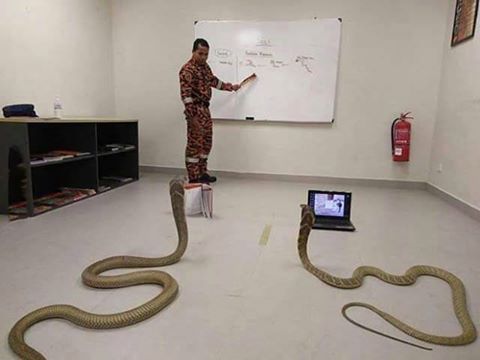 See yesterday's Links and Antidote du Jour here.