This beautiful albino orangutan is waiting for her 'forest island' Treehugger
Pet parrot uses voice-controlled gadget to place order with Amazon News.com Australia
Turkeys are 'strategizing' in Cambridge and officials want to do something about it Boston Globe (resilc)
Singapore baggage handler 'swapped hundreds of tags' BBC
The Electronic Computers, Part 2: Colossus Creatures of Thought
The science behind the 15 most common smart drugs Quartz
Class Warfare
Opinion: The Federal Reserve is peddling 'Tinker Bell economics' MarketWatch (UserFriendly)
China?
Time for US to push back on China's economic bullying of allies Asia Times

Is China set to fully open its financial borders to foreign institutions? SCMP

S&P Cuts China's Credit Rating, Citing Risk From Debt Growth Bloomberg
India
An economist says India lacks the guts to even admit that it faces epic economic problems Quartz

Hindutva's Forward March Jacobin

With Prices Rising Post-GST, Has the Government Taken the Public for a Ride? The Wire
Equifax
Equifax Has Been Sending Consumers to a Fake Phishing Site for Almost Two Weeks. Gizmodo. Richard Smith: "This is what a cybershitshow looks like."
2 Upper Midwest neighbors appear headed for divorce E & E News. Chuck L: "There may be other conflicts within electric utility companies whose service areas straddle state boundaries."
The Consequences of the U.S. Baby Bust Bloomberg
Health Care
The Life Sciences should not have an Industrial Strategy SPERI (micael)
Brexit
EU fears Theresa May 'will not be able to uphold Brexit pledges' Guardian
German Election
The myth of the 'boring election': Populism and the 2017 German election Blogs LSE (micael)
Catalonia: Thousands take to streets of Barcelona to protest crackdown on separatists Independent
Big Brother IS Watching You Watch
It looks like Obama did spy on Trump, just as he apparently did to me The Hill

Google intensifies censorship of left-wing websites World Socialist Web Site (micael)
Imperial Collapse Watch
Foreign Policy 'Realists' Hit Nerve With Establishment Elite American Conservative
North Korea
'Sound of a dog barking': North Korea ridicules Trump threat Guardian
Trump Transition
New Cold War
Wanted: Russia Experts, No Expertise Required Bloomberg

More Holes in Russia-gate Narrative Consortim News (UserFriendly)

Mueller Seeks White House Documents Related to Trump's Actions as President NYT
2016 Post Mortem
Judicial Watch FOIA Request Hillary Clinton Judicial Watch (micael). Hillary Clinton invitation to Putin.

Hillary Clinton Will Never Understand What Happened (UserFriendly). Don't miss this.

Why Are Hillary's Approval Ratings Even Lower Than Trump's? AlterNet
Prosecutors Want Anthony Weiner to Serve About 2 Years in Prison NYT
Kill Me Now
Mark Zuckerberg's Political Awakening Bloomberg
Mexico earthquake: Race to find survivors under collapsed school BBC
San Francisco, Oakland Sue 5 Oil Giants for Climate Change Impacts Climate Liability News
Hurricane Alley
Antidote du jour: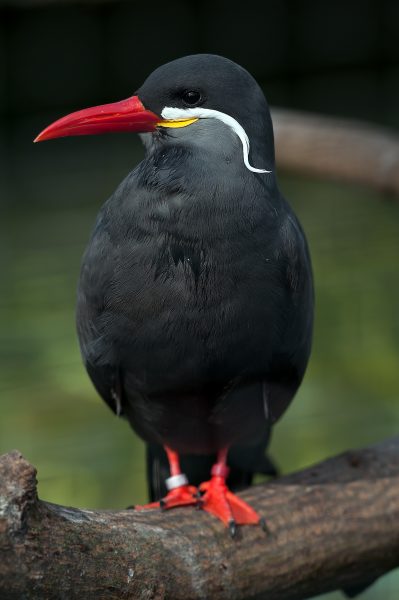 See yesterday's Links and Antidote du Jour here.