By Lambert Strether of Corrente.
Last year, I ran a "Hall of Shame" of sites that would do, well, not anything, but some pretty bad things to make a buck, where by "bad" we mean causing readers to wince, or groan, or become frustrated, or take umbrage at the stupid, or in general react badly to stupid gimmicks coming between them and a smooth and clean reading experience. Of course, I'm talking about online advertising (and if you want to help us all avoid online advertising as much as possible, the tip jar is to your right). Advertising fads and follies come and go, and although some sites have upped their game, others have deteriorated, and horrid new technique have been invented, and so some exhibits in "The Hall" have been removed, and new ones added.
Naked Capitalism runs on a mix of revenues: your (very welcome, indeed essential) contributions, and advertising. As we say in the site policies:
Yes, we have it. No ads, no site. We don't like the visual clutter any more than you do but treating this website like an enterprise rather than a hobby requires funding.
"No ads, no site." Another way of putting this is that our budget for next year depends not only on this yearly fundraiser, but on what has turned out to be a reasonably predictable flow of advertising dollars (modulo one ugly episode that caused us to shift vendors). Now, we don't wring every last nickel of advertising revenue from the site; in fact, we routinely turn down proposals from our vendor, and compared to many other sites, we're quite restrained. And another way of putting this is that your contributions enable us to avoid even considering adopting methods that some might call, well…. unsound. (And another way of putting that: We don't intend to fail in our mission of getting the bad guys because of a revenue shortfall.) Here are eight examples of advertising dollars we're leaving on the table because taking those dollars would create a horrid reader experience for you. And we can leave those dollars on the table because we can rely on your contributions, whether of $5, $50, $500, or $5000. Click here to contribute!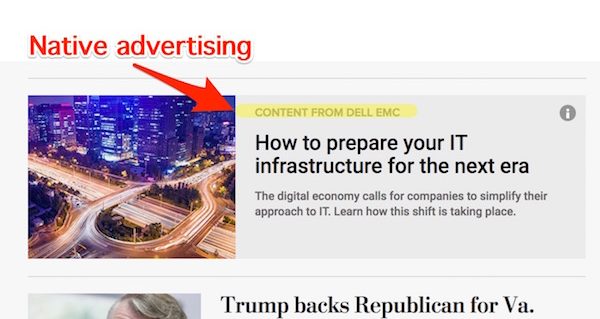 1. Importantly, Naked Capitalism is not the Washington Post. You will never see "native content" —
advertising material styled to appear like it was editorial matter — at Naked Capitalism.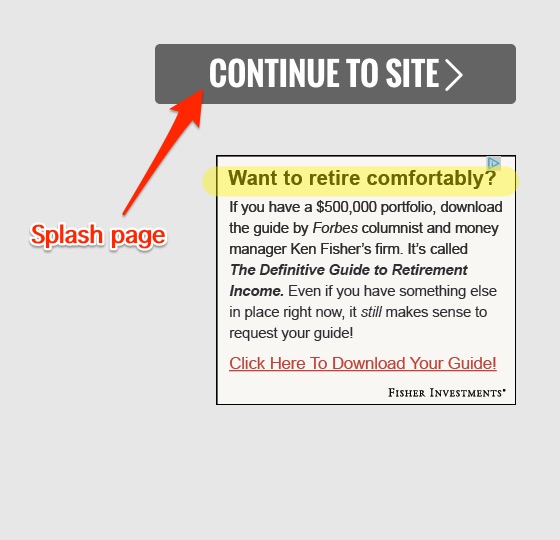 2. Naked Capitalism isn't Forbes. We don't have a splash page, with an ad, that forces you to click a "Continue to Site" button to read your favorite content. (The Tip Jar is to your right.)

3. Naked Capitalism isn't Alternet. Even at fundraising time, you can still read the site without being forced to click anything (although we would greatly appreciate it if, without further ado, you would click the tip jar to your right).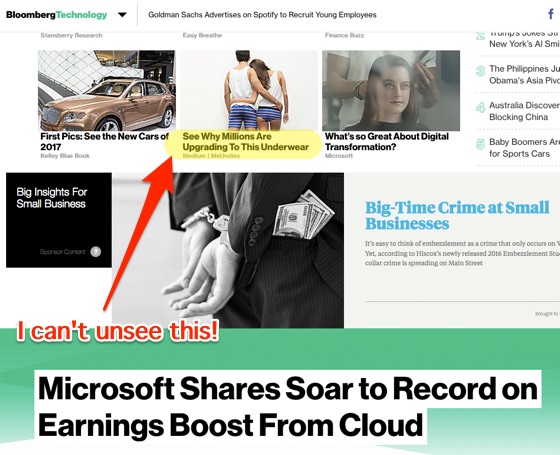 4. Naked Capitalism is not Bloomberg. Naked Capitalism uses proper pages, and not (swipe-friendly) "infinite scrolling," where when you scroll to the end of a post, you're suddenly in the next post, where you don't want to be. Now, at Bloomberg, some demonic force induced them put advertising blades between the posts, where you'll always see them when swiping, whether accidentally or on purpose. And not be able to unsee them. (Please help us avoid seeing what cannot be unseen with the Tip Jar.)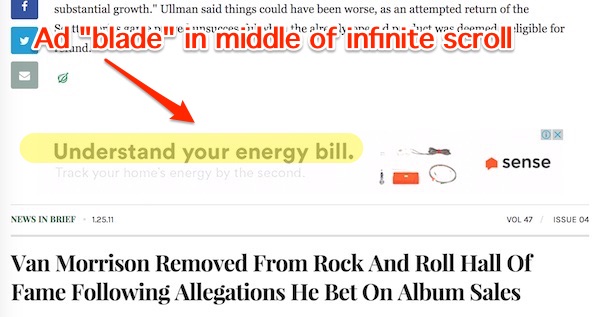 5. Naked Capitalism is not The Onion, either, which does exactly the same thing as Bloomberg (and you can help avoid having Naked Capitalism turn into the finance equivalent of the new The Onion by clicking the tip jar that remains at your right).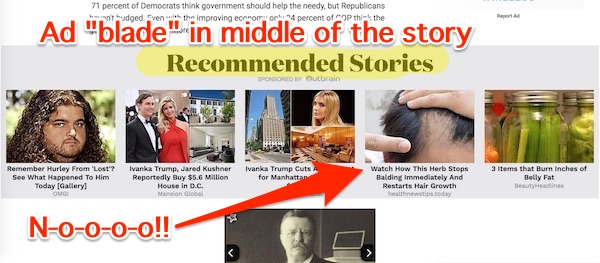 6. Naked Capitalism is not Salon. We don't put advertising "blades" in the middle of articles and force you to scroll past them (the tip jar has retained its position at right. We haven't made it blink, or rotate, or pop-up, or follow your cursor round the screen).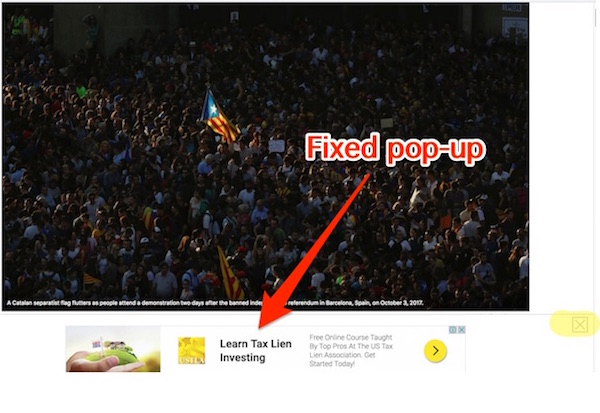 7. Naked Capitalism is not The Atlantic. We don't place a pop-up with a horrid, non-standard close box on the bottom of your screen, so that as you scroll through an article, it's always there (to be fair, like our tip jar, which is, however, tastefully positioned out of your way in the sidebar to your right).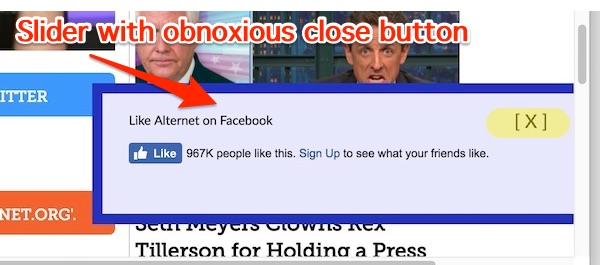 8. Finally, Naked Capitalism is (again) not Alternet, though they're not the only sinners here. We don't have slide-in pop-up boxes, again with horrid non-standard close boxes, that cover up your content and seek to build "Likes" in so-called "social media" (The Tip Jar, under the heading "Tip Jar," is to your right, the "Donate" and "Subscribe" links are under the snow leopards (and you can also click the snow leopards).
* * *
Naked Capitalism can't live without advertising. But we can — and have — avoided the worst of it. Thanks to your contributions! So please make one now if you haven't already. And if you have already made one, why not make two?