Looking forward to our inaugural Boston tomorrow, October 19. Outis will also be joining us, so I hope those of you who attend will have the opportunity to chat with him.
Details:
Time
5:00 PM to 8:00 PM (based on past experience, we'll almost certainly go later)
Thursday October 19, 2017,
Location
49 Social
49 Temple Place
Boston, MA 02111
617-338-9600
https://www.49social.com/
We have reserved the upstairs. Please thank reader phaedras25 for the suggestion.
As you can see below, 49 Social is near stops for the Red, Orange and Green lines.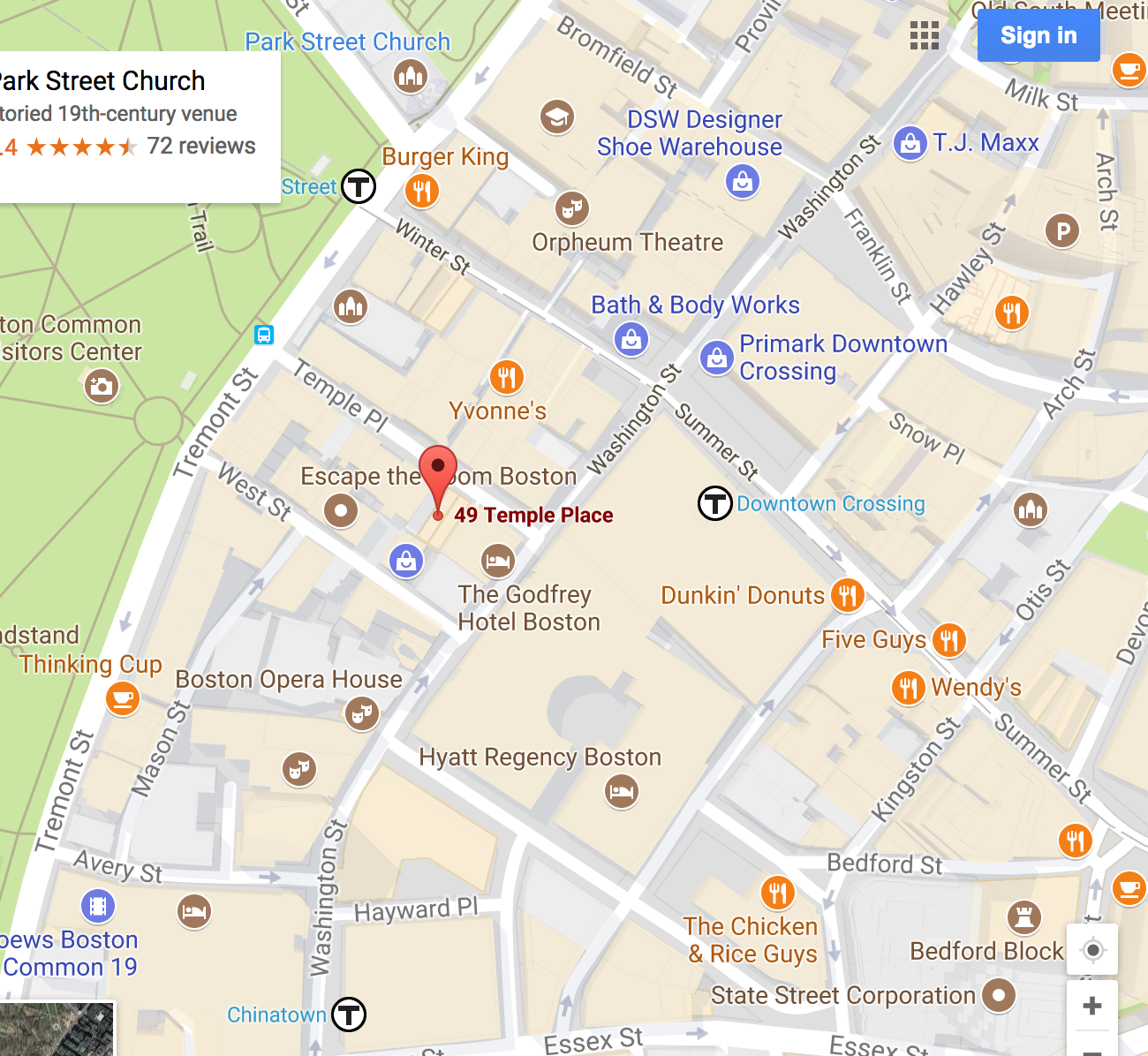 I'll be getting in that afternoon, hopefully in plenty of time, but in case I am delayed, please enjoy mixing with the members of the NC community! Most people who come to our meetups do so for the stimulating conversation and to mix wwith like-minded people.
See you soon!