U.S. pumpkin growers toast nontraditional demand for fruit Reuters (E. Mayer).
Drug-resistant 'nightmare bacteria' show worrisome ability to diversify and spread Harvard School of Public Health
Do Facebook and Google have control of their algorithms anymore? A sobering assessment and a warning Poynter Institute
China and the CIA Are Competing to Fund Silicon Valley's AI Startups Defense One (Re Silc).
Taming the masters of the tech universe Martin Wolf, FT
American car buyers are borrowing like never before—and missing plenty of payments, too Quartz. Chart.
Venezuelan Debt Now Has the Vultures Circling NYT
Zimbabwe army denies military takeover in live address on state TV CNN. That's a little meta…
Brexit
The Catalan Integral Cooperative: An Organizational Study of a A Post-Capitalist Cooperative (PDF) Commons Transition
Syraqistan
Officials raise Iran-Iraq earthquake death toll to at least 530 Guardian
Iran-Iraq earthquake live blog IRIN
North Korea
China to send special envoy to North Korea South China Morning Post
New Cold War
* * *
Trump Transition
$300 Billion War Beneath the Street: Fighting to Replace America's Water Pipes NYT. Where's that infrastructure spending?
Sex in Politics…Not!
* * *
'One of the most secretive, dark states': What is Kansas trying to hide? Kansas City Star
2016 Post Mortem
Was the Democratic primary rigged? Ezra Klein, Vox. Moving from denial to bargaining? "The 2016 Democratic primary wasn't rigged by the DNC, and it certainly wasn't rigged against Sanders. But Democratic elites did try to make Clinton's nomination as inevitable, as preordained, as possible." Well, "rigged" is just a word…
Democrats in Disarray
This Democrat Is About To Give Payday Lenders A Big Boost HuffPo. Mark Warner. Disarray, or altogether too well-arrayed.
Follow The Money: Drug Industry Campaign Contributions Tarbell
Health Care
Famed health economist Uwe Reinhardt dies Modern Healthcare

Death by Gun Violence—A Public Health Crisis JAMA

How One Las Vegas ED Saved Hundreds of Lives After the Worst Mass Shooting in U.S. History Emergency Physician Monthly (DK). DK: "Flow is king."
Big Brother Is Watching You Watch
The NSA needs to stop hacking The Week. Important.
Imperial Collapse Watch
Congressional Realists 'Could Caucus in a Phone Booth' The American Conservative
Class Warfare
What Red States Are Passing Up as Blue States Get Billions NYT. "… taxpayers in Texas are helping to fund treatment for patients with opioid addiction in Vermont…." No, they're not. Federal taxes do not fund Federal spending.
Meet the People Who Listen to Podcasts at Super-Fast Speeds Buzzfeed. Zzt-zzzt-zzt-zzzzzzzt!
Antidote du jour (via):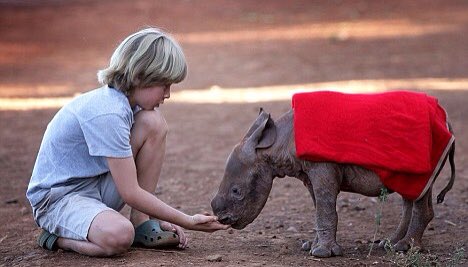 See yesterday's Links and Antidote du Jour here.