Elephants Are Legal Persons and Deserve To Be Free, Group Claims in Court Petition Newsweek (Furzy Mouse).
'Go away, pig!' A hog traps a woman in her truck for hours, and even food didn't help Miami Herald
Elon Musk: The Architect of Tomorrow Rolling Stone. Musk: "Is there anybody you think I should date? It's so hard for me to even meet people."
Elon Musk calls investors who bet against Tesla's stocks 'jerks who want us to die' Business Insider. If there were a "Five Stages of Grief for Founders," I bet "Hating on Shorts" would be one of them.
Waymo, Uber squabble over ground rules as trade-secrets theft trial looms San Francisco Chronicle
Inside Artificial Intelligence's First Church WIRED. Anthony Levandowski: "Part of it being smarter than us means it will decide how it evolves, but at least we can decide how we act around it. I would love for the machine to see us as its beloved elders that it respects and takes care of. We would want this intelligence to say, 'Humans should still have rights, even though I'm in charge.'"
Google Docs down: Word processing tool breaks for users all across the world The Independent (YY). YY: "I don't understand the functional merit of the cloud when local storage options get exponentially ever cheaper, physically smaller, and higher in capacity on a daily basis. The wonder of sharing and convenience goes out the window when the cloud becomes unreliable, let alone something you can trust. The same bandwidth and speed which allows for the cloud to be marketed also turns the functional advantages into mere hype to tie customers into client relationships."
Boeing 757 Testing Shows Airplanes Vulnerable to Hacking, DHS Says Avionics (CL).
The Low Volatility Puzzle: Is This Time Different? Liberty Street Economics. Betteridge's Law….
Brexit
When the mainstream Left gets lost down its Europhile hole Bill Mitchell. From October, still germane.
Syraqistan
Revealed – Saudis Plan To Give Up Palestine – For War On Iran Moon of Alabama

French foreign minister to meet Hariri as Lebanon crisis escalates France24

Saudi Aramco says state corruption purge should hearten investors FT
Zimbabwe: Military calculates next move after Mugabe loses iron grip on country after 37 years Independent
India
Three Years In, Modi Remains Very Popular Pew Research Center
China
ASEAN shuns mention of China's new islands, arbitration loss WaPo
Arigato, Trump-san: Japan's Wake-up Call Peter Tasker. "The end of American exceptionalism means the end of Japanese exceptionalism too."
Puerto Rico
Puerto Rico struggles to assess hurricane's health effects Nature
Russia and Venezuela agree debt deal BBC
New Cold War
The Secret Correspondence Between Donald Trump Jr. and WikiLeaks Atlantic and We Knew Julian Assange Hated Clinton. We Didn't Know He Was Secretly Advising Trump. The Intercept (GF) vs 'The Atlantic' Commits Malpractice, Selectively Edits To Smear WikiLeaks Medium. Lie down with dogs…

How to Instantly Prove (Or Disprove) Russian Hacking of U.S. Election Washington's Blog. New perspectives on attribution.

Christopher Steele believes his dossier on Trump-Russia is 70-90% accurate Guardian
Trump Transition
The Supreme Court has made it much easier for politicians to get away with corruption Zephyr Teachout, Medium (GF).
Sex in Politics…Not!
Bill Clinton should have resigned Matt Yglesias, Vox

Lawmakers Introduce 'Me Too' Act To Combat Sexual Harassment on Capitol Hill HuffPo

Amid Roy Moore Scandal, the Last Thing Alabama Democrats Want Is Help NBC
Health Care
Exchange Enrollment Remains Strong But May Slow Due To Mandate Repeal Effort Timothy Jost, Heatlh Affairs. "The premium tax credit increases driven by higher premiums caused by the Trump administration's termination of cost-sharing reduction payments to insurers are making bronze plans free and gold plans more affordable for many consumers. This is likely causing many shoppers to actually select a plan once they have visited HealthCare.gov to find their options." I was skeptical of the Silver Switcharoo, but perhaps wrongly. I'd love to see breakdowns of the enrollment data, especially by income and jurisdiction. Also, these are figures for HealthCare.gov, not (say) Covered Califorinia.

Feds owe health insurers $12.3 billion in unpaid risk-corridor payments Modern Heath Care

Kept in the Dark About Doctors, but Having to Pick a Health Plan NYT

No Excuses, People: Get the New Shingles Vaccine NYT. "Medicare will cover Shingrix under Part D (like its predecessor), not under Part B like the flu vaccine. That complicates reimbursement for those seeking vaccination in doctors' offices, so Medicare patients will probably find it simpler to head for a pharmacy. But not all Medicare recipients have Part D, and those that do could face co-payments."
Feds Prepare For A New War On Kratom, An Herbal Drug Many Swear By HuffPo (CL). CL; "The ploy that it's 'not well understood' is especially dishonest, and also part of a pattern. In the first place, it IS well understood; it's been used for thousands of years. In the second, in this case as in others, the industry essentially refuses to research it, then invokes the lack of research as excuse to ban it – and in effect, to block research!"
UK Biobank Supercharges Medicine with Gene Data on 500,000 Brits MIT Technology Review. See, e.g., UK Biobank: Protocol for a large-scale prospective epidemiological resource (PDF).
Class Warfare
Labor Supply Constraints and Health Problems in Rural America Federal Reserve Bank of Atlanta

Explaining the Global Rise of "Dominance" Leadership Scientific American
Two Murder Convictions for One Fatal Shot The New Yorker. "In dozens of criminal trials, prosecutors have put the same gun in the hands of more than one defendant."
The gun numbers: just 3% of American adults own a collective 133m firearms Guardian. Couldn't they collect model trains? Or stamps?
The world at 3 degrees: What it means for five cities Deutsche Welle
Res Obscura: What Did 17th Century Food Taste Like? Res Obscura (CL).
The origin story of the peace sign The Week (Furzy Mouse).
Antidote du jour (via):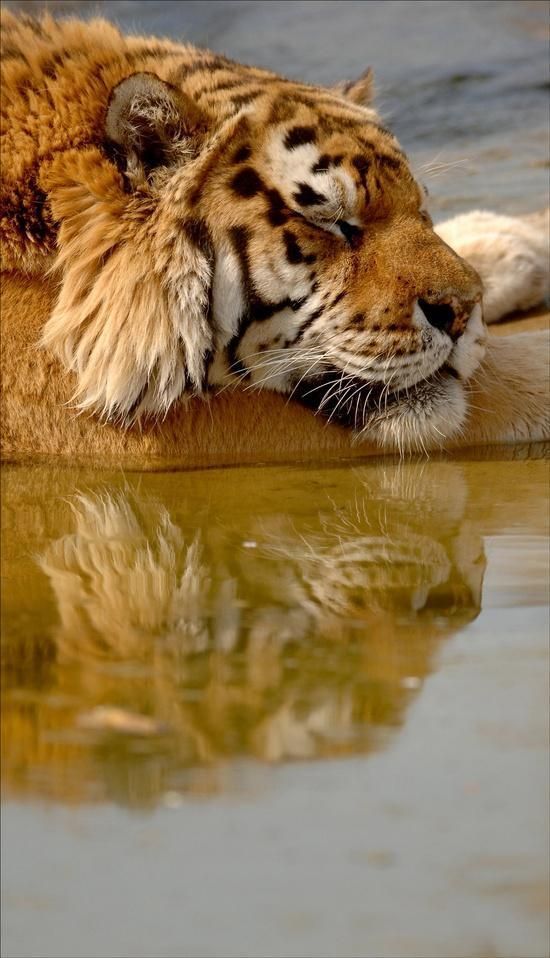 Bonus antidote:
Guys I just found out that super chill cat was from a neighborhood in Istanbul and when she passed away in 2015 the residents missed her so much they made a statue of her sitting in the same spot and I am now dead my ghost is typing this pic.twitter.com/PJle1OJ5Yi

— August J. Pollak (@AugustJPollak) November 15, 2017
See yesterday's Links and Antidote du Jour here.