Donkeys spend 4 days in UP police custody for eating expensive plants at Jalaun jail India Today
Transportation is now the biggest source of US CO2 emissions Treehugger
Want to reduce the energy used by buildings? Make cities denser. Vox
This Guy Makes Money Off Your Cigarette Butts and Flip-Flops Bloomberg
Germany swings EU vote in favor of weed-killer glyphosate Reuters
Thank you for distracting everyone from my shit-show of a government, May tells Meghan Daily Mash
Bali volcano: Mt Agung ash shuts airport for second day BBC
Tesla truck will need energy of 4,000 homes to recharge, research claims FT
Class Warfare
Dream of a better life in the low wage sector Handelsblatt

SoftBank Bids to Buy Uber Shares for 30% Less Than Current Value Bloomberg

While Black Friday was a huge success in America, Europe was not so enthusiastic Independent. Hamish McRae. The deck: Retailers in France tried to talk up Black Friday, and there seems to have been a fair bit of additional spending, but in Germany and Italy the day has been notable for something else – strikes

When Affordable Housing Meets Free-Market Fantasy. Dissent. Important.

Domestic Workers Face Rampant Harassment on the Job, With Little Protection Truthout

Your 401(k) Is Kinda Bullshit Vice

Opinion: Warning: Social Security faces a 23% cut MarketWatch Expect to see more in a similar vein, although even hysterics concede that a relatively easy fix– such as eliminating the cap on the maximum income subject to Social Security tax– would cover as much as 90% of the program's shortfall (as defined by the same crowd).

THE PARADOX OF PERSISTENT VACANCIES AND HIGH PRICES Strong Towns
Tax "Reform"
Senators Scramble to Advance Tax Bill That Increasingly Rewards Wealthy NYT
Second skin Times Literary Supplement. An introduction to Islamic fashion.
Wells Fargo
Wells Fargo Bankers, Chasing Bonuses, Overcharged Hundreds of Clients WSJ. So, it's not just the little people who got screwed. Let's see if any real consequences ensue.
U.S. top court spurns challenge to Maryland assault weapons ban Reuters. furzy: ​"a speck of good news….​"
In data breach lawsuit, Chicago slams Uber for trusting "word of criminals" Ars Technica
Big Brother IS Watching You Watch
Brexit
Brexit: for a mere €1 billion a week EUReferendum.com

David Davis could be in contempt of parliament over Brexit studies Guardian
New Cold War
The Duplicitous Superpower American Conservative. The deck: How Washington's chronic deceit—especially towards Russia—has sabotaged U.S. foreign policy.

Sniper's at Ukraine's Maidan confess to shooting both sides in Italian report ignored by MSM Vineyard of the Saker (Glenn F)
Enabling Genocide Truthdig
Myanmar accused of wiping out secret network of Rohingya reporters Guardian (furzy)
Our Famously Free Press
Media's complicated relationship with VC funding Columbia Journalism Review. More interesting than the headline promises.
Net Neutrality
There's a big math problem with the FCC chairman's main argument for repealing net neutrality Business Insider
China?
Trump Transition
Still No Science Advisor at the White House MIT Technology Review. Quelle surprise! Who would want that job?

Why Democrats are to blame for consumer agency debacle Politico. Yes, they are– but not for the reasons the article advances. Simply put, Cordray doesn't really have all that much to show from his tenure at the CFPB, as discussed in several previous posts.

Casting Wall Street as Victim, Trump Leads Deregulatory Charge NYT

New Drone Strikes Underscore, Again, How Much Power We Give Trump Rolling Stone. Matt Taibbi– who understands this threat  didn't originate with Trump, who merely inherited the untrammelled powers bequeathed on his predecessors.

How tech is winning in the Trump era Politico
Sex in Politics… Not!
India
Amazon, in Hunt for Lower Prices, Recruits Indian Merchants NY Times

Gujarat Model's Failure Explains Why the Economy Is a Significant Factor in the Coming Elections The Wire. Jayati Ghosh. Important debunking, because the alleged success of the Gujarati development model is often touted as a factor for supporting Modi's policies.

The Daily Fix: As pressure to link Aadhaar to vital services grows, Supreme Court needs to act fast Scroll.in
Syraqistan
How Anonymity Allowed Sexism in Economics to Be Revealed The Wire
Antidote du jour: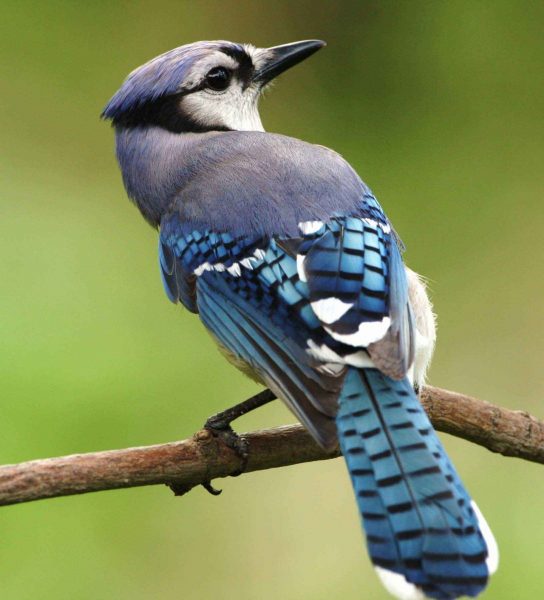 See yesterday's Links and Antidote du Jour here.