Derailed US train lacked automatic safety system BBC. Only in America…
Bitcoin Tumbles From Record in Biggest Slump Since Futures Bloomberg
Bitcoin: The Most Impressive Speculative Bubble In Modern History American Conservative (Marshall). Note Whalen is a hard core libertarian. Key sentence: "Bitcoin is an old fashioned fraud clothed in the new age wonder of technology."
The bitcoin premonition Ed Chancellor, Breaking Views (Scott)
Restoring research that could make deadly viruses more transmissible NPR. Chuck L: "Criminal".
China?
China shows its green roots on road to contradictions Pepe Escobar, Asia Times (J-LS)
North Korea
U.S. Blames North Korea for Massive Cyberattack in May Wall Street Journal

H.R. McMaster, Threat Inflation Advisor American Conservative
ECB sued over decision to freeze help to Greek banks during crisis Reuters. As I said at via e-mail to Chuck L:
Not gonna go anywhere.

As we wrote at the time, the ECB was violating its own rules in supporting the Greek banks. The facility it was using was ONLY a two week facility, to be used ONLY for solvent banks on a short term basis, and was reapproved every 2 weeks by the ECB board.

The ECB stopping doing the Greek banks a favor they never should have done is not illegal.And I dimly recall that they did have justification for deeming the banks not to be solvent when they had pretended that they had been solvent. The hard part the ECB has legally is defending its former position of keeping the Greek banks on life support for so long, not for cutting them off.
Brexit
Gibraltar becomes latest sticking point in Brexit talks Financial Times. Rajoy is taking lessons from Ireland.

Theresa May rebukes EU's Barnier over 'bespoke' Brexit trade deal Sky News. There needs to be a new vocabulary to describe the stupidity and lunacy in the Government and UK press. It is an order of magnitude or two worse than anything you see out of responsible (or even irresponsible) adults. It's as if one is dealing with badly spoiled three year olds who believe in magic and also believe that if they have a temper tantrum, the grownups will capitulate. What does May think she is accomplishing with this sort of thing? So she extends her time in office by weeks or months to create an even bigger train wreck? Or is she really just utterly incompetent and incapable of listening?

More of the sort of thing above: Theresa May says we can have a special deal for Britain's banks after Michel Barnier declares war on the City Sun

And even more: David Davis to warn EU it cannot cherrypick in Brexit trade deal talks Guardian (vlade). How do you people in the UK not hang your heads in shame? At least we in the US know that Trump is an embarrassment. Brits present themselves as smarter than that.

It isn't. "Canada+" plays the role in Brexit thinking that "I Got You Babe" does in Groundhog Day. We keep coming back to it until we learn. https://t.co/ucyjULEGvh

— Dan Davies (@dsquareddigest) December 19, 2017

An update on a tweet from yesterday, courtesy Joel:

And, finally, we know where @BorisJohnson would take us. #NoDealBrexit pic.twitter.com/ZeTHEexYCz

— John Rogan (@JRogan3000) December 19, 2017
Syraqistan
Who Wants War With Iran—and Why? American Conservative

Chinese companies poised to help rebuild war-torn Syria Asia Times (resilc)
Imperial Collapse Watch
The New National Security Strategy Paves A Path To Isolation Moon of Alabama (Chuck L)

Avoiding Nuclear War Is Our First Priority Paul Craig Roberts. Chuck L: "10+ days old but still pertinent."

MoD failure to provide F-35 cost estimate is unacceptable, say MPs Guardian
Tax "Reform"
Dwayne 'The Rock' Johnson says he's seriously thinking about running for US president in 2020 Associated Press
The Misguided GOP Attack on Government Bureaucrats Washington Monthly
Abortion fight threatens Collins deal, risks shutdown The Hill
Koch Brothers Are Cities' New Obstacle to Building Broadband Wired (resilc)
Democrats Tie Virginia House After Recount Decided by Single Vote Daily Beast (resilc). After this, you can never say an individual vote doesn't matter.
Sex in Politics…Not!
Microsoft backs bill to give harassment cases their day in court, waives its own arbitration clauses GeekWire (Chuck L)
TKO by Cornel West…https://t.co/XGkRooOkFZ

— Jeffrey St. Clair (@JSCCounterPunch) December 19, 2017
Wall Street Returns To U.S. Shale With A Bang OilPrice
How Basel rule changes could trump tax reform as driver of US bank payouts Risky Finance (Richard Smith)
The Rise, Fall, and Rebirth of the U.S. Antitrust Movement Harvard Business Review (resilc)
Retiring Early Just Might Kill You, Says New Research Bloomberg
Class Warfare
Uber's trying to manage the optics is priceless "yeah, well, we never said that we weren't regulated as a taxi service in a lot of markets so nothing to see here, move one" — of course the whole reason they fought this all the way to the ECJ was as a test case to try to escape registration requirements and regulations being imposed imposed on them at a city/country level by any jurisdiction.
Antidote du jour. From the National Geographic wildlife photographs of the year winners, this by Melissa Stevens (hat tip Lawrence R):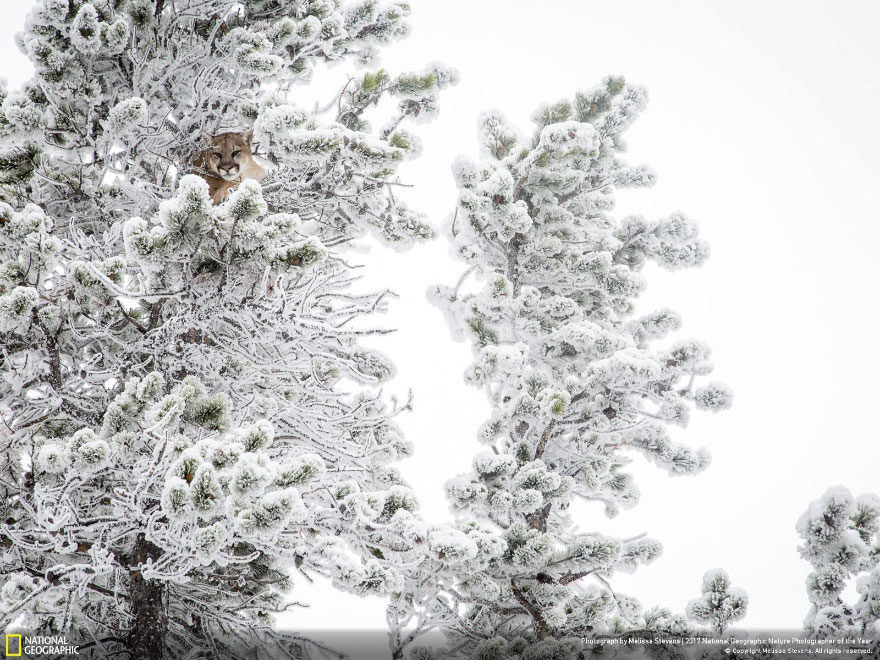 See yesterday's Links and Antidote du Jour here