How waiting for a tsunami that didn't come turned a small-town Alaska man into an internet hero Anchorage Daily News
Weather from the Ground Up: How Biodiversity Can Help Shape Local Climate Weather Underground. Fascinating.
Battle of the beans: Monsanto faces a fight for soy market Reuters
'These weasels.' Bank of America gets ripped online for killing free accounts Charlotte Observer
Bank of America Just Reminded Us of Why We Need Postal Banking Slate
Private equity: flood of cash triggers buyout bubble fears FT
An outrageous US boom is in the making Macrobusiness
The U.S. Drops Out of the Top 10 in Innovation Ranking Bloomberg (Re Silc).
Fairy Tales, Spaghetti And Patience: How Authorities Are Responding To The Paradise Papers ICU Investigations
Has Global Finance Reformed Itself More Than It Appears? Dani Rodrik's Weblog
Davos
Inside Germany's Rocky Coalition Talks Der Speigel
Exclusive: Trump expected to invite France's Macron for first state visit of his presidency CNN
Syraqistan
The Crown Price and the New Saudi Economy NYT

The politics behind Turkey's Afrin operation Middle East Eye
Beijing's Trajectory in Science and Technology Shows India Is Far Behind in the Game The Wire (J-LS).
New Cold War
Ecuador's president takes aim at WikiLeaks' Assange ABC

Biden: McConnell stopped Obama from calling out Russians Politico (UserFriendly).

All Glenn Greenwald's Women Marcy Wheeler, The New Republic (FluffytheObeseCat). Not sure I think much of the headline's trope, whose vaguely "sexual misconduct" flavor seems to make Greenwald responsible for New York Magazine's reporting and editing, which erased "key" women from Greenwald's career path (including, amazingly enough, Joan Walsh).
Trump Transition
What we can learn from a leaked draft of Trump's infrastructure plan The Week

Jerome Powell Clears the Senate: DealBook Briefing NYT

Man Arrested for Allegedly Threatening to Kill CNN Employees Over 'Fake News' New York Magazine (Re Silc).
Dark Money, Not Russia, May Be the Best Way to Explain Trump's Win Vice. Nice to see Ferguson in a popular venue (and see also NC, 2018-01-12). Includes an interview with Ferguson. This caught my eye:
Who were these people taking a chance on Trump when he looked doomed in the polls? That infusion of money, even after re-reading your report, is hard for me to make sense of.

I think it's one of the greatest out-of-the-money options in world history, basically, and they thought they could pick it up cheap. And they'd at least take a flier on it. By comparison, Silicon Valley looks almost sedate next to some of the private-equity guys.
Read the whole thing. It's important and accessible.
Democrats in Disarray
Health Care
Bernie Sanders talks universal Medicare, and 1.1 million people click to watch him WaPo (UserFriendly). But And he's not even a Democrat!

Price spikes drove employer-based healthcare spending in 2016 Modern Healthcare
Sex in Politics…. Not.
Men Only: Inside the charity fundraiser where hostesses are put on show FT. "One woman who had last worked at the event five years ago sighed to herself: 'I can't believe I'm here again.'" Excellent reportage from the FT, who placed two undercover "hostesses" at the event. More like this, please.

MPR says Garrison Keillor wasn't fired for simply touching 'a woman's bare back' WaPo
The salacious Middle Ages Aeon (AL).
Big Brother Is Watching You Watch
Welcome to the neighbourhood. Have you read the terms of service? CBC. A "smart city." There's that word, "smart." Watch out!
Class Warfare
Re: [RFC 09/10] x86/enter: Create macros to restrict/unrestrict Indirect Branch Speculation Linus Torvalds on good faith at Intel, in the original Finnish. Hoo boy #3.
Ursula K. Le Guin, the spiritual mother of generations of writers; John Scalzi pays tribute Los Angeles Times
Antidote du jour (via):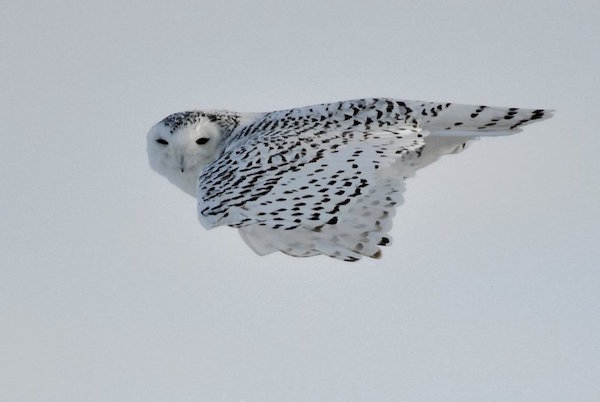 Bonus antidote (Bob):
The photographer: "Some have worried that this owl was stuck but it was not. We watched it float here for about 30 minutes and then it flew to another nearby ice chunk in a part of the bay that was a little calmer."
Story: CNY man takes mesmerizing video of snowy owl perched on Lake Ontario ice flow.
See yesterday's Links and Antidote du Jour here.