January Thaw in Sight after Two-Week Wintry Onslaught and "Bomb Cyclone" Weather Underground
Severe flu brings medicine shortages, packed ERs and a rising death toll in California LA Times
Why Raspberry Pi isn't vulnerable to Spectre or Meltdown Raspberry Pi (E. Mayer). E. Mayer:
Now if Pi were just 10x faster, it might actually be a viable alternative in the PC and laptop space. :( I actually do own and use a Pi3-like ARM-based Linux micro-PC for code-development, but it's an Odroid C2, a Korean make. It's based on the A53 version of the ARMv8 architecture, and even with optimized vector assembly code, is slow in absolute terms. I've also (via a contact at ARM) run high-performance code on the later A57, it's about 3x faster than the A53 and is competitive with the Core2 on my 2010 Macbook, i.e. is getting close to viability in terms of that market, but AFAICT remains a niche product. I've heard rumors that Apple might switch part of its product line to ARM in the not-too-distant future, but that's all they are at this point, rumors.
Mark Zuckerberg's personal challenge this year is to fix Facebook Recode. In other words, to be the CEO of his company?
The Battle for Best Semi-Autonomous System: Tesla Autopilot Vs. GM SuperCruise, Head-to-Head The Drive. "SuperCruise's operational domain is wisely limited by GPS to what they call 'limited-access' roads, otherwise known as divided highways, which use on- and off-ramps instead of intersections." If your algorithm doesn't work, control the parameters…
PwC's failure to spot Colonial fraud spells trouble for auditors FT
The government versus the central bank: monetary policy as the only game in town Credit Writedowns
Good enough for government work? Macroeconomics since the crisis Paul Krugman, Oxford Review of Economic Policy (UserFriendly). "For now, let me instead just focus on how different the economics-profession response to the post-2008 crisis has been from the responses to depression and stagflation. For this time there hasn't been a big new idea, let alone one that has taken the profession by storm." Funny, that!
North Korea
Donald Trump says he would 'absolutely' talk to North Korea's Kim on phone Times of India

Pyongyang agrees to talks with South Korea FT

How U.S. Intelligence Agencies Underestimated North Korea NYT
Syraqistan
Brexit
Labour's Brexit hokey-cokey wins votes, so far FT

Brexit: Philip Hammond refuses to rule out UK staying in 'a customs union' after leaving EU Independent
Merkel to meet with Social Democrats as preliminary 'grand coalition' talks begin Deutsche Welle
China
China's hi-tech missile ambitions are marching ahead at warp speed South China Morning Post

Bringing Hip-Hop to Small-Town China Sixth Tone
Trump Transition
At Camp David, Trump Outlines Vision On North Korea, Welfare, Immigration For 2018 NPR. Trump presser.

* * *

Voters Are Starting to See Trump As a Garden-Variety Conservative New York Magazine

How Trump abandoned populism The Week

* * *

The psychiatrist who briefed Congress on Trump's mental state: this is "an emergency" Vox. Lambert here: I'm not a fan of armchair diagnosis, whether for Terry Schiavo, Hillary Clinton, or Donald Trump, and I'm not particularly trusting of the press. And I can't help wondering how organic this (latest) campaign is. It appears that we're looking at the Democrat strategy for 2018 and 2020 — a gaslighting strategy — which Trump feeds, no question — that does not require the Democrat Party (especially its consultant and donor classes) to change either personnel or advocate universal concrete material benefits, especially for the working class — and please forgive me if I'm not filled with enthusiasm, or fired with the prospect of success. They have learned nothing, and forgotten nothing, as Talleyrand said of the Bourbons.

* * *

First phase of Trump border wall gets $18 billion price tag, in new request to lawmakers WaPo

The Overton Window and Trump's Judges Common Dreams

Trump Administration To Fight Order To Give Documents To Democratic Voter Fraud Commissioner HuffPo (CL). Maine Secretary of State Matt Dunlap.

State Governments Are Already Gaming the Republican Tax Overhaul Bloomberg

The SEC is investigating the Kushner family's company over its use of a controversial visa program Business Insider
Net Neutrality
The leading lobbying group for Amazon, Facebook, Google and other tech giants is joining the legal battle to restore net neutrality ReCode. As intervenors, but then in the last (successful) fight to preserve net neutrality, they filed friend-of-the court briefs.

"Vote out" congresspeople who won't back net neutrality, advocates say Ars Technica. (Scroll down for a list of Senators who do not support Merkely's resolution to reinstate net neutrality under the the Congressional Review Act.)
Big Brother Is Watching You Watch
The Base Bill for 702 Reauthorization: Serial Admissions Oversight Committees Haven't Been Doing Their Jobs emptywheel
Sports Desk
Perfect Season Parade 2.0 held in Cleveland to mark Browns' 0-16 season ESPN
The 420
Here's Why Trump Can't Beat Pot Buzzfeed

Sessions Unleashes the Hounds on Pro-Pot States The American Conservative
Democrats in Disarray
Krasner dismisses 31 from Philly DA's Office in dramatic first-week shakeup The Inquirer. Excellent!
Guillotine Watch
In "triumph of ignorance," Gwyneth Paltrow's Goop touts $135 coffee enema Ars Technica
Class Warfare
Sexual Harassment Inc: How the #MeToo movement is sparking a wave of start-ups WaPo. Of course.
AI-Fooling Glasses Could Be Good Enough to Trick Facial Recognition at Airports Motherboard (Re Silc). "Adversarial objects, for your face" (q.v. NC here).
Life Time fitness tunes out all-news TV outlets from its big screens Star-Tribune. Well done.
Antidote du jour: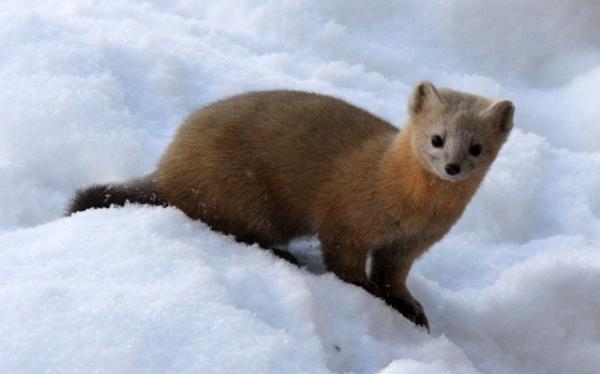 And a bonus antidote:
It's #NationalBirdDay, so here's a baby blue heron, especially for anyone who wonders what happened to the dinosaurs. pic.twitter.com/euKT4HIgFB

— Alan Ferrier (@alanferrier) January 5, 2018
See yesterday's Links and Antidote du Jour here.