By Lambert Strether of Corrente.
Politics
2016 Post Mortem
"Brazile: Clinton campaign was a 'cult'" [The Hill]. I have to say, "We loved our candidate and each other" (from a letter by 216 Clinton staffers cited at NC here) sounds pretty love-bomb-ish, to me. I mean, all 216? Really? On a political campaign?
2017
On "wave" elections: In a review of the candidate speeches at the 2016 Democratic Convention, I wrote:

I am with Sanders that "elections come and go." Last night, a friend said to me things now remind them of flooding on the Missisippi or the Ohio, which were a regular news story in my childhood in the midwest; nightly reports of the height the water reached, the river "cresting," having reached "flood stage," and the volunteers with sandbags, and the decision about which towns to save, and which to abandon to the water. There is an enormous mass of water upstream now, and it's heading downstream, toward us, and it is not in our power to stop it.

That is still my metaphor of choice. The neoliberal dispensation under which we have lived for the last forty years or so is melting, along (it seems) with America's imperial power. The rising waters from that enormous melt — waters on which a "wave election" is but a ripple — have not crested, in my view; they're nowhere near it.

This also means that I'm not all that concerned with party issues (though they're important, and very fun). Even the worst centrist, after all, will be carried along by the floodwaters — or struggle and drown.

* * *

First the conventional wisdom on Virginia:

"The Anti-Trump Wave Has Come, and Republicans Can't Stop It" [Jonathan Chait, New York Magazine]. "To be sure, Virginia has unique demographic qualities that may have enhanced the power of the anti-Trump wave. It is a racially diverse state with a high proportion of college-educated voters. But there are many House Republicans from districts with similar demographic profiles — in New Jersey, New York, and California, among other places. The suburbs alone could offer up enough Republican defeats to flip the House in 2018." In other words, Chuck Schumer's strategy — "every blue-collar Democrat we lose in western Pennsylvania, we will pick up two moderate Republicans in the suburbs in Philadelphia, and you can repeat that in Ohio and Illinois and Wisconsin" — is not only alive and well, it's becoming centrist conventional wisdom. Go get those Romney voters!

"Together, it was the clearest sign yet that college-educated white voters' unhappiness with President Trump would jeopardize suburban Republicans in next year's midterm elections" [New York Times]. The conventional wisdom. Go get those Romney voters!

And not so conventional: "The Anti-Trump Tsunami of 2017" [Alice Marshall, Down with Tyranny]. From April 4, 2017. As I said above, I think "Anti-Trump Tsusami" is way too narrow a frame. That said, local mobilization seems to have been real (see below).

* * *

I apologize that what follows is a bit disjointed. I don't think the story of 2017 is a NOVA story at all (although the Jeff Bezos Shopper, the local paper for NOVA, naturally thinks it is, and equally as naturally thinks NOVA — wealthy, highly educated, expensively housed, bedroom community for the Imperial City, the southern terminus of the Acela Corridor — is a good proxy for the whole country). I think the story is lots and lots of small races across the country, and that takes time to put together. Readers, please share your experiences!

A reader writes:

So I've lived in [Upstate, NY] for the past 13 years (I grew up in deplorable… I mean rural Upstate NY). If you're not familiar with it, its a very wealth suburb of Rochester, NY. I believe it's the wealthiest suburb north of Westchester Co. for NYS.

We just elected 2 Democrats to the town board!!! It might even make national news as I don't think that's happened in 100 years or more. Maybe not even since Lincoln.

The Nakedcapitalism twist is that the official, county level Democratic Party gave basically zero (the bare minimum) support to the campaign because they said it was a waste of time and resources and it couldn't be done! I will say that the local community has had some "issues" that have raised local political consciousness and helped make it possible, but still… we did it and the "machine" party wasn't needed. More power to the small dollar donor, peoples democracy.

My Town Council candidate, to whom I gave money for signage, actually won (!). I know these are two tiny anecdotes, but I have the feeling that most of the yesterday's story has very little to do with NOVA, and a lot more to do with lots and lots of state and especially local races all over the country. To put this another way, I don't think much of Indivisible at the national level, since the former Congressional staffers who organized and run it oppose #MedicareForAll. But it may be that for any given locality, they're the only game in town, and are (what I would consider) directionally correct, given the alternatives.

More Virginia:

"Shocking Democratic wins test GOP majority in Virginia House of Delegates" [Inside NOVA]. "The morning after voting, Democrats retained an outside chance of taking control of the House of Delegates for the first time in nearly a generation, with the balance of power hanging on the outcome of several races deemed still too close to call."

"In Virginia, Ex-Felons Voted For The First Time After Regaining Their Rights" [HuffPo]. One of the few good things McAuliffe did, no matter his motive. Maybe Democrats will figure out that expanding their base will work well for them?

Here's another "no help from the party" example, this time from Virginia:

A socialist beat the House whip with no support from the party and is singing Solidarity Forever at his victory party, we can do this everywhere https://t.co/BVW9wOmW5b

— Will Bloom ?? (@WillWBloom) November 8, 2017

"Caution advised in interpreting Va. gubernatorial election results" [Roll Call]. "Here are just a few of the still unknown factors that could shape the 2018 elections." The first: "Will the economy still be healthy or have we dipped into the recession that is inevitable someday?" I would guess that Trump's Fed pick would be unlikely to take away the punch bowl, such as it is.

And elsewhere:

"They felt the Bern in Somerville: Sanders-inspired candidates win aldermen seats" [Boston Globe]. "In Somerville, all seven aldermen candidates who were endorsed by a local affiliate of the Bernie Sanders-inspired Our Revolution won Tuesday… Last month, the Vermont senator visited the Once ballroom in Somerville for an event that supported 18 local candidates. That event was organized by Our Revolution."

"'Completely Unelectable' Progressive Larry Krasner Wins DA's Race" [Philadelphia Magazine]. "Krasner's victory indicates that progressives are growing more powerful in a city that has typically been more mainstream. In Philly's 2016 primary, Hillary Clinton defeated Bernie Sanders by double digits. That's quite different from what happened today and in this year's primary, when Krasner rose to the top of a crowded field of Democrats with the most left-wing platform in the race. Krasner's election could also be interpreted to mean that the city's Fraternal Order of Police has less political clout than thought."

"Democrats picked up 2 seats in the Georgia state legislature, too" [Vox]. "Deborah Gonzales won House District 117 with 53 percent of the vote and Jonathan Wallace won House District 119 with 56 percent of the vote. Both seats are in the Athens area and both were vacant, hence the special elections. But not only were the two seats previously held by Republican incumbents, they were uncontested in the 2016 elections." For all Howard Dean's later and sad degeneration, I believe he got it exactly right with the 50-state strategy, which Obama gutted. A national party, which the Democrats purport to be, should compete nationally, not just in coastal enclaves and a few "swing states," happy though that makes the strategists and consultants who are optimized for that style of race.
Realignment and Legitimacy
"4 ways Facebook's cash machine algorithms are shredding the moral fiber of our society" [Byron Perry, Medium]. One of the ways: Siloing. "The better they can lump you into interest siloes — white female Fox News fan from rural Pennsylvania or San Francisco Asian-American male surfer or African-American from Milwaukee — the more ready-to-target preset groups Facebook can offer advertisers. And the more you're being spoon-fed content you like and agree with, the less likely you are to leave the platform… In short, the filter bubble is real. How this makes money for Facebook: Facebook's dominance in digital advertising is based on the fact that it can segment target groups of people more effectively and cheaply than any other method. How this is tearing us apart: We are becoming more and more divided into siloes, insulated from different viewpoints, with our own beliefs constantly reaffirmed by the filter bubble. We're becoming more susceptible to mob mentality because we're surrounded (virtually) by peers who seem to think the same way we do."
Stats Watch
Another dull day for official statistics.
Real Estate: "With 421-a Maneuver, Pacific Park Developer Could Save Buyers $50 Million More in Taxes" [City Limits (TF)]. "When Greenland Forest City Partners in 2015 prepared the Offering Plan for buyers at 550 Vanderbilt, the pending 421-a tax abatement meant an overall yearly tax bill of $1.2 million, a 69 percent discount off the annual property-tax hit that would have occurred without the tax break. Now, however, owners at the 278-unit luxury building would collectively pay less than $123,000, a 97 percent discount. But that $1.1 million increase in savings would be just the start."
Retail: "America's love for coffee may have gotten overcaffeinated. The number of coffee shops across the U.S. has grown by 16% in five years, … boosting supply chains for Arabica while hurting business owners as the relentless spread of specialty coffees cuts into profit margins" [Wall Street Journal]. "The plethora of options is cutting into business, with consumers visiting traditional coffee shops less often and spreading their spending from Starbucks to McDonald's Corp. and the expanding coffee spaces at grocery stores. The coffee world's woes are similar to those plaguing the broader food-retail and restaurant industries, which have an oversupply of retail space competing against a proliferation of new food options."
Retail: "Retailers are increasingly charging 'personalized' or 'dynamic' prices based on your online footprint. They manipulate prices, trying to charge you the max they think you're willing to pay. You could be sitting right next to someone, looking at the same online product, and be charged more just because of a website you visited" [DuckDuckGo]. "You're probably familiar with how common this practice is in the airline industry. That's all thanks to Google's ITA QPX Software, which provides solutions to airlines to price 'by market segment, point-of-sale, channel and even user.'"
Retail: "In the U.S., retailers announced more than 3,000 store openings in the first three quarters of this year" [Bloomberg]. "But chains also said 6,800 would close. And this comes when there's sky-high consumer confidence, unemployment is historically low and the U.S. economy keeps growing. Those are normally all ingredients for a retail boom, yet more chains are filing for bankruptcy and rated distressed than during the financial crisis. That's caused an increase in the number of delinquent loan payments by malls and shopping centers…. The reason isn't as simple as Amazon.com Inc. taking market share or twenty-somethings spending more on experiences than things. There are billions in borrowings on the balance sheets of troubled retailers, and sustaining that load is only going to become harder—even for healthy chains."
Shipping: " I wondered aloud about what the explanation for the stickiness in the ship contracts might be. Theory, after all, would suggest that in a market with highly sophisticated repeat players, inefficient contract clauses would get reformed quickly — yet they do not" [Credit Slips]. Richard Kilpatrick answered: "At least in part, this appears to be because the industry folks, including their fancy shipping lawyers, don't like change. Note also that the shipping industry is constantly evolving in other ways, particularly in its reliance on technology. Larger and more sophisticated vessels are constantly entering the market, and ports (as well as the vessels themselves) are increasingly being operated by computers rather than traditional labor. So I think it is fair to say there is a very traditional view towards regulation and liability allocation, but a relatively innovative approach towards operations. This creates an increasingly widening gap between the legal framework and the realities of business practice." Hmm.
Shipping: "The International Maritime Organization has mandated that vessels cut the sulfur content in their fuel by more than 85% starting in 2020. Ship operators can either undertake costly retrofits or use cleaner fuels such as low-sulfur diesel" [Wall Street Journal].
Shipping: "Backyard security video shows massive ship run aground in NC and keep going" [Charlotte Observer]. It does indeed!
Shipping: "The profit at the [Maersk] liner business despite the loss of tens of thousands of container bookings highlights the strength of the broader shipping-industry recovery, and suggests why Maersk is upbeat about coming quarters" [Wall Street Journal]. "[F]alling freight shipping rates this quarter along with rising fuel costs suggest clouds on the horizon."
The Bezzle: "We need to talk about the tsunami of questionable money crashing into the tech industry" [Farhad Manjoo, New York Times]. "[M]ostly we need to talk about this money because, boy, is there a whole lot of it — and as the world's moneyed dictators, oligarchs and other characters look for more places to park their billions, mountains more will be coming to Silicon Valley…. t used to be that most of the money in tech came from more vaunted sources — universities, philanthropies, pension plans and other nonprofits, which made up the bulk of funders to venture capital firms like Sequoia Capital and Kleiner Perkins Caufield & Byers. Now we're in a new era, when giant pools of money splash through sleek-sounding Vision Funds and come out seeming squeaky clean — and ready to fund the next great thing to make the world so much better, we promise."
The Bezzle: "Airbnb May Face the Music Over Partying Tourists" [Bloomberg]. "Aimco [in its suit against AirBnB] claims that its bad debt write-offs have exploded in the past two years because tenants who were caught illegally subleasing their apartments stopped paying rent and were either evicted or moved out voluntarily. There have been hundreds of prohibited short-term rentals at four of its Los Angeles properties and hundreds more at its apartment complexes in popular tourist destinations throughout the U.S., according to an Aimco court filing. The coming and goings of short-term tourists has created a host of problems at the Los Angeles complexes, with lost travelers banging on the wrong doors in the middle of the night, late-night parties, and drunken and smoking tourists hanging out at the pool, according to Aimco."
The Bezzle: "Facebook warns of profit hit from crackdown on abuse" [Financial Times]. "Facebook intends to double the number of staff, both employees and contractors, working on safety and security to 20,000 in 2018. The company's overall headcount already grew 47 per cent year-on-year in the quarter. When asked by an analyst why Facebook could not use artificial intelligence to save on the cost of hiring, Mr Zuckerberg said he wanted people looking at the content when the 'stakes are high.'"
The Bezzle: "Ultimately, WWD writes that [Mike Froggatt of L2 Digital] 'found drastic differences between those who identified paid content as such and those who 'forget' to include those pesky little hashtags that let their followers know when a post is sponsored,' and with this in mind, 'brands are consistently trying to develop ways to sidestep the whole #ad thing knowing those posts don't perform as well," which can prove problematic … and illegal" [The Fashion Law].
The Fed: "Powell the right choice to steer Fed course" [Editorial Board, South China Morning Post]. "The new Fed chair candidate is the proverbial safe pair of hands. As a result, his confirmation, required in the US Senate, is not expected to run into difficulties."
Honey for the Bears: "November Macro Charts" (from FRED) [Northman Trader].
Fodder for the Bulls: "[UPS Senior VP Mark] Wallace said UPS was optimistic about the outlook for U.S. economic activity through the end of 2017 and well into 2018. The U.S. consumer is in good financial shape, business investment appears strong, and retailers are accelerating inventory replenishment efforts, he said. The economy is 'on solid footing,' he said" [DC Velocity].
Fodder for the Bulls: "Everyone's a Metals Bull as Global Economic Engine Fires Up" [Bloomberg]. From October 31, sorry.
Fodder for the Bulls: "The US economy is strong, and it's about to get even stronger, Atlanta Fed model shows" [CNBC] (from November 1). "Based on recent economic data, the gross domestic product is headed for a 4.5 percent annualized growth pace in the fourth quarter, according to the Atlanta Fed's model, called GDP Now. That would be a sharp pickup from the third quarter, which the government's initial estimate pegged at a 3 percent growth rate."
Five Horsemen: "Microsoft still leads the pack, despite being omitted from the new NYSE FANG+ index." [Hat tip, Jim Haygood].
Today's Fear & Greed Index: 58 Greed (previous close: 68, Greed) [CNN]. One week ago: 67 (Greed). (0 is Extreme Fear; 100 is Extreme Greed. Last updated Nov 6 at 7:00pm. Before Election Day.
Health Care
"Voters backed Medicaid expansion by a comfortable margin, but it's going to be a fight to get it implemented. Maine voted 59 percent in favor of Medicaid expansion under the Affordable Care Act, becoming the first state to do that at the ballot box. It's a move that could provide health coverage to an estimated 70,000 people" [Bangor Daily News]. "But LePage, who has vetoed it five times, said in a statement Wednesday that his administration won't implement it until the Legislature funds it at the levels calculated by the Maine Department of Health and Human Services without tax increases or a raid of the rainy day fund."
Police State Watch
"Sevier deputy suffered panic attack while armed, couple charged with causing it" [Knox News].
Gaia
"Global Bitcoin mining represents a minimum of 77KWh of energy consumed per Bitcoin transaction" [Vice]. "It's impossible to know exactly how much electricity the Bitcoin network uses. But we can run a quick calculation of the minimum energy Bitcoin could be using, assuming that all miners are running the most efficient hardware with no efficiency losses due to waste heat. To do this, we'll use a simple methodology laid out in previous coverage on Motherboard. This would give us a constant total mining draw of just over one gigawatt.
That means that, at a minimum, worldwide Bitcoin mining could power the daily needs of 821,940 average American homes." Readers, methodology?
Class Warfare
"A sad farewell for Dolores Westfall, whose 'retirement' was motoring from job to job in an RV" [Los Angeles Times]. (A follow-up to this story, linked to at NC in 2016). 'Westfall, a former bank secretary, museum curator and interior design consultant, had found herself reaching retirement age in the same predicament many Americans face these days: unable to make do on her $190-a-month pension and $1,200 social security check. So she set out on an adventure born partly of choice, partly because there really was none. She spent her 70s traversing the country in search of temporary jobs, living and traveling in an RV she called "Big Foot." Over seven years, Westfall piloted Big Foot to 33 states to work all manner of temporary, low-paying jobs — Amazon warehouse clerk, saleslady, resort receptionist, cavern tour guide. 'I want to live life as much as I can, before I don't have any,' she said."
News of the Wired
Twitter rolls out 280 character tweets:
?
?
?
?
?
?
?
?
?
?
?
?
?
?
?
?
?
?
?
?
?
?
?
?
?
?
?
?
?
?
?
?
?
?
?
?
?
?
?
?
?
?
?
?
?
?
?
?

— 100% GOATS (@EverythingGoats) November 8, 2017
"Fooling Neural Networks in the Physical World with 3D Adversarial Objects" [Lab Six]. "Neural network based classifiers reach near-human performance in many tasks, and they're used in high risk, real world systems. Yet, these same neural networks are particularly vulnerable to adversarial examples, carefully perturbed inputs that cause targeted misclassification…. Here is a 3D-printed turtle that is classified at every viewpoint as a 'rifle' by Google's InceptionV3 image classifier, whereas the unperturbed turtle is consistently classified as 'turtle.'" And here is a tweet thread on this study:
1/This terrifies me. The researchers go on to make a 3D printed turtle that the machine classifies as a "rifle", regardless of viewing angle https://t.co/6BxaZ5xdh8

— Paul Fenwick (@pjf) November 1, 2017
Life imitates William Gibson yet again.
* * *
Readers, feel free to contact me at lambert [UNDERSCORE] strether [DOT] corrente [AT] yahoo [DOT] com, with (a) links, and even better (b) sources I should curate regularly, (c) how to send me a check if you are allergic to PayPal, and (d) to find out how to send me images of plants. Vegetables are fine! Fungi are deemed to be honorary plants! If you want your handle to appear as a credit, please put it in the subject line. Otherwise, I will anonymize by using your initials. See the previous Water Cooler (with plant) here. Today's plant (JTee):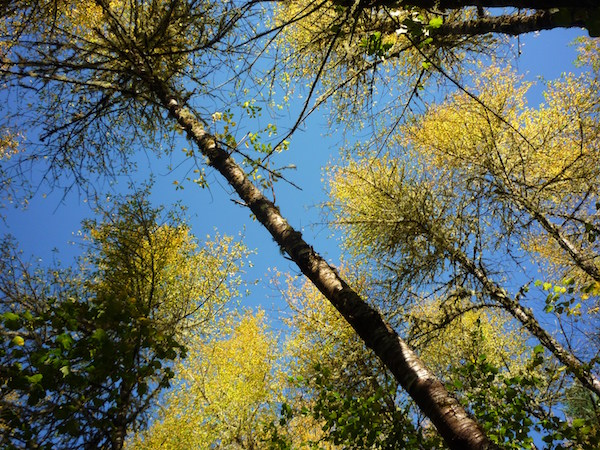 Turning…
Also, it would be nice to have more pictures of people's gardens buttoned up for the winter, for those of you for whom winter is coming. And fall foliage, ditto. Looks like most of the country is past the peak, but maybe people have some images sitting in their camera's memory…
* * *
Readers: Water Cooler is a standalone entity not covered by the NC fundraiser. So do feel free to use the dropdown and click the hat to make a contribution today or any day. Here is why: Regular positive feedback both makes me feel good and lets me know I'm on the right track with coverage. When I get no donations for five or ten days I get worried. More tangibly, a constant trickle of small donations helps me with expenses, and I factor that trickle in when setting fundraising goals. So if you see something you especially appreciate, do feel free to click the hat!