How antidepressants are ending up in Great Lakes fish Detroit Free Press
Why 2017 Was the Best Year in Human History Nicholas Kristoff, NYT (GF).
Top charts of 2017 Economic Policy Institute (Furzy Mouse). There seemed to be a real dearth of end-of-year wrap-ups for 2017.
Can secular stagnation morph into secular expansion? Gavyn Davies, FT
Where modern macroeconomics went wrong Joseph Stiglitz, Oxford Review of Economic Policy
How to make economists fight like ferrets in a sack The Spectator
Zuckerberg's Dilemma: When Facebook's Success Is Bad for Society WSJ. I think the very last thing we want is Zuckerberg "encourag[ing] meaningful social interactions," because I don't think we want a squillionaire at the head of ginormous monopoly defining, operationally, what is "meaningful," "social," or an "interaction." And I can't believe we wouldn't find Zuckerberg's methods of "encouragement" anything other than degrading.
Facebook loses steam, Vice gets sold: Bold calls for 2018 Digiday
Benchmark is selling $900 million of its holdings in Uber Recode
Nvidia Expands Its Drive For Robocar Tech Supremacy With VW, Uber Alliances Forbes
"Black Mirror" Reveals Our Fear of Robots and Algorithms We Can't Control The Intercept
These psychedelic stickers blow AI minds TechCrunch (original). "Our attack works in the real world, and can be disguised as an innocuous sticker."
Puerto Rico
Hospitals Wrestle With Shortage of IV Bags, Linked to Hurricane WSJ. The manufacturer, Baxter International, is located in Puerto Rico, and still has "intermittent" power. This in the midst of a flu epidemic:

"It might as well be a Third World country," said Erin Fox, senior director of drug information services at the University of Utah, which tracks nationwide drug shortages. Hospitals, she said, are now administering medications using syringes instead of IV bags because of the shortage.

Baxter Says Saline Shipments Disrupted in Hurricane-Wracked Puerto Rico (Sept. 27, 2017)

Those methods have more side effects, Ms. Fox said. "It's happening every day," she said. "And it will have more of an effect as hospitals get into delaying electives or clinical trials."

"Might as well be"?
Syraqistan
Jeremy Corbyn's principled silence on Iran protests demands respect Middle East Eye

Saudi Handouts Show Prince Bet on Citizens After Royal Crackdown Bloomberg
North Korea
The aircraft carrier: The weapon that refuses to go under Asia Times (Re Silc).
China?
The Geopolitics of the Beijing-Moscow Consensus The Diplomat

China's Inner Mongolia admits cooking economic data, puts key road and subway projects on hold South China Morning Post
Japan succession crisis could rip links out of auto supply chain Nikkei Asian Review
Vietnam seeks to purge 'corrupt' Communist leaders FT
New Cold War
RT's editor-in-chief on election meddling, being labeled Russian propaganda CBS. This is interesting. Simonyan is the RT editor:

Back then, she says she was a big fan of the United States, especially when she was an exchange student in Bristol, New Hampshire.

Margarita Simonyan: New Hampshire is absolutely beautiful.

Lesley Stahl: Did you watch American television?

Margarita Simonyan: Mostly MTV.

Lesley Stahl: MTV.

Margarita Simonyan: I was 15.

Lesley Stahl: I get the impression though that your views of the United States have kinda curdled.

Margarita Simonyan: It didn't just happen to me. It happened to more or less all of Russians in 1999 when you bombed Yugoslavia.

The U.S. called that NATO operation a humanitarian intervention to prevent ethnic cleansing. But to Russia, it was a sign of U.S. aggression too close to home.

Margarita Simonyan: We found that absolutely unfair, outrageous– illegal because it wasn't approved of by the United Nations. It was a shock. America had Russia wrapped around it little– little pinky through the whole '90s. We did everything you told us. And we were eager to do more and more. The whole nation– Russian nation was like, "Tell us what else we can do to please you. We want to be like you. We love you." And then in 1999 bam. You bomb Yugoslavia. And that was the end of it. In a minute, in one day. And that's when you lost us unfortunately.
Banking union is not enough to save the eurozone FT
Under pressure, Merkel warms to coalition talks Handelsblatt
Italy, at sea without a paddle Politico
Trump Transition
Democrats in Disarray
Pelosi's son celebrated New Year's Eve with Trumps at Mar-a-Lago The Hill
Imperial Collapse Watch
"Cascading failures" strand thousands at flooded, frigid JFK CBS. The way we live now…

Mom organizes free lunches for more than 200 kids when schools close amid freezing temperatures ABC. Maybe she can go fix the pipes at JFK next.
Guillotine Watch
Tiffany's Holiday Shoppers Snapped Up $450 Rulers, $375 Scoops Bloomberg
"But How Will We Pay for It?": Modern Monetary Theory and Democratic Socialism Truthout (JZ).
Class Warfare
Inside the Amish town that builds U2, Lady Gaga, and Taylor Swift's live shows Wired UK. Fun!
Quantum 'spooky action at a distance' becoming practical Phys.org
Don't pirate or we'll mess with your Nest, warns East Coast ISP Engadget (DK). Once again, any product marketed using the word "smart" you should run a mile from.
iPhones and Children Are a Toxic Pair, Say Two Big Apple Investors WSJ
Antidote du jour: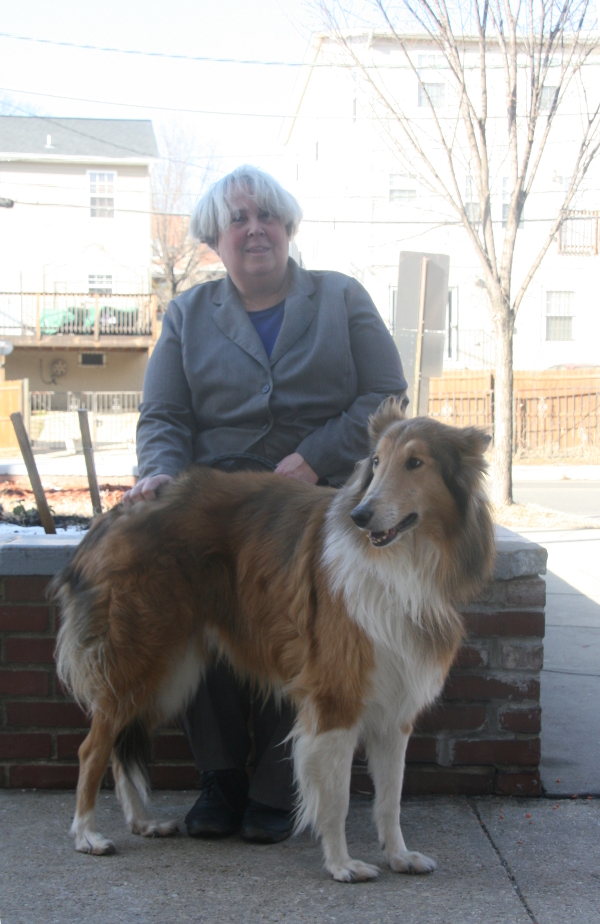 Dundee, the sweetest collie whoever lived
Sept 1 2004, Jan 7, 2018
And a bonus antidote:
Duck landing on ice ? pic.twitter.com/bYjKEYzhSp

— Nature is Amazing ? (@AMAZlNGNATURE) January 6, 2018
See yesterday's Links and Antidote du Jour here.