Plants colonized the Earth 100 million years earlier than previously thought Phys.org
A coffin, mayor, poetry, bagpiper: Beloved bisexual goose's funeral draws community The Dominion Post
France to protect wolves despite protests from farmers France24
'I looked at it, and it was moving': Worm in woman's eye leads to unique discovery CNN (PM). There's good news tonight!
Exposing RBS scandal 'like victory at Le Mans' The Times (Richard Smith).
BoE's Carney says Bitcoin has 'pretty much failed' as currency Reuters
Opinion: Valuation, liquidity price, and stability of cryptocurrencies PNAS
Pink slips coming for big chunk of Dodd-Frank agency staff American Banker. The Office of Financial Research. Who needs 'em?
Facebook's next project: American inequality Politico
German Ruling Against Facebook May Presage New EU Privacy Regime Bloomberg
"Just an Ass-Backward Tech Company": How Twitter Lost the Internet War Vanity Fair. The assumption seems to be that moderation can be automated, algorithmically ("at scale"). It can't.
Brexit
Merkel-led coalition: Decisive times as SPD members vote on pact Deutsche Welle
Rising poverty gnaws at Italian social fabric as election nears Reuters
Altro che milioni di follower: ecco quanti utenti seguono davvero i leader politici suTwitter Repubblica (DG). Google translation: "Other than millions of followers: here are how many users really follow the political leaders on Twitter." DG: "It turns out that social media are remarkably thin in their effectiveness."
Syraqistan
Russia Warns U.S. Not to 'Play With Fire' in Syrian Conflict Bloomberg (Re Silc). Re Silc, doubleplus bad oldthinking: "Did I sleep through congre$$' authorization to invade Syria?"

Iran, Deeply Embedded in Syria, Expands 'Axis of Resistance' NYT. "'If there is a war, it will be regional,' said Kamel Wazne, the founder of the Center for American Strategic Studies, in Beirut." Silly boy. Real men want to go to Moscow.
A Massive U.S. Drone Base Could Destabilize Niger — and May Even Be Illegal Under Its Constitution The Intercept
North Korea
Only China can solve the North Korea problem – by inviting it to come underneath its own nuclear umbrella Philip Bobbitt, Unherd. Worth the log-in (especially for fans of Bobbitt's Shield of Achilles):

This situation is similar in some aspects to that which the Soviet Union faced in the mid-1970s. Then, also, the boundaries of its allies were unrecognised because their frontiers had been forged in the aftermath of World War II and there was no peace agreement between the Soviet Union and the Western states. In that sense, the Helsinki Accords of 1975, though not a binding treaty, finally ended World War II and recognised the inviolability of the postwar borders.

I propose a similar conference, convened by the UN, to include North Korea, South Korea, Japan, China, the US and Russia with the objective of finally ending the Korean War and recognising the borders of both Koreas. Roughly speaking, the US and China would be in the position of the US and the Soviet Union at Helsinki.

Stop trying to fix everything Boston Globe. "Could we have avoided today's crisis had world powers been more willing to push for a total solution at some earlier point, 20 or 50 years ago? In fact, the dynamics of international compromise suggest the exact opposite — the more we embrace sloppy status quo deals, the more peace and stability we can enjoy."
China?
Chinese Rainbow 4 drones in use by foreign powers have 96pc strike rate in combat situations, paper says South China Morning Post

Flu season: All Hong Kong public hospital wards exceed capacity as patients queue for 8 hours or more Hong Kong Free Press
Nagaya nostalgia: The long and the short of Tokyo's famed 'row houses' Japan Times
New Cold War
Russia's Election Meddling: Worse Than a Crime; a Blunder The American Conservative

Fact-Checking a Facebook Executive's Comments on Russian Interference NYT

In Two So-Called Fact Checks of Facebook, NYT Forgets Everything It Knows about Indictments emptywheel

Russia's Election Interference Is Digital Marketing 101 The Atlantic (Re Silc). "[T]o be clear: Russian agents should certainly be cut out of the market of persuasive messaging. But this won't fix things for good. A real solution will require a hard look at the relationship between information markets and democracy, and a focus on the public interest over the profit motive." So the problem is neoliberalism?
Trump Transition
Congress punts fight over Dreamers to March The Hill

"Pro-Immigrant" Liberalism and Capitalist Exploitation: Why Corporate Democrats Do Not Support Immigrant Justice Truthout
A Serious Push for Free College in California The Nation. College in California used to be almost free, and in living memory, too.
Sex in Politics… Not.
Lawmaker who led #MeToo push invited staffer to play spin the bottle, complaint says WaPo. Power is gender fluid….
Health Care
Why The Nation's Premier Health Care Wonk Has Given Up On Congress HuffPo. Slavitt: "I don't think [my investment fund] has anything to do with my role as a board member of the United States of Care,' he said." He would, wouldn't he?

Woman billed $17,850 for dodgy pee test. Alarmed experts say she's not alone Ars Technica (BC). Ka-ching.
Gunz
Guillotine Watch
Take a rare look inside the luxurious $92 million superyacht that has a sushi bar, a salon, Jacuzzi, and can sleep 16 people Business Insider
Class Warfare
From Disruption to Dystopia: Silicon Valley Envisions the City of the Future Daily Beast (Re Silc).

The Stubbornly High Cost of Remittances Money and Banking
When the impartial spectator is missing Stumbling and Mumbling
Why even a moth's brain is smarter than an AI MIT Technology Review (DL).
Indonesia's Mount Sinabung Volcano Erupted Today and the Photos Are Spooky as Hell Gizmodo (BC). More photos here.
Antidote du jour (via):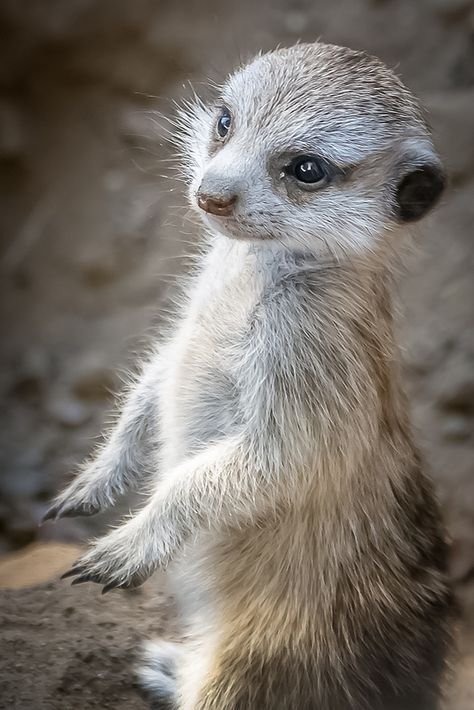 See yesterday's Links and Antidote du Jour here.