African elephants are migrating to safety—and telling each other how to get there Quartz
Checking in With Alphabet Chair John Hennessy IEEE Spectrum. Hennessy: "When I was growing up, we had extremely strict limitations on when we could watch TV or not; there was absolutely no TV during the week, and only limited viewing time on weekends. We have to do the same with young people and their devices today."
Google receives 2.4m requests to delete search results FT
Untrue-Tube: Monetizing Misery and Disinformation Medium
Facebook's algorithm has wiped out a once-flourishing digital publisher Business Insider. If your business depends on a platform, you don't have a business.
Money Laundering Via Author Impersonation on Amazon? Krebs on Security
Studies are increasingly clear: Uber, Lyft congest cities Minneapolis Star-Tribune
Citigroup Is Refunding $335 Million to Credit Card Customers Fortune. Plus interest?
A banking centre seeks to reinvent itself The Economist. "Switzerland is maintaining loose rules for crypto-businesses, even as other countries are tightening theirs."
Powell debut steals focus from pressure in the money market FT
In-the-wild DDoSes use new way to achieve unthinkable sizes Ars Technica (DK).
Syraqistan
After ISIS, U.S. military confronts challenge from Russia, China in Middle East WaPo

US Military Leaders Worry About Iran's Media Operations DefenseOne. Ka-ching.
Brexit
Barnier: open-ended Brexit transition 'not possible' EU Observer. "Barnier also said the commissioners will adopt on Wednesday (28 February) the draft legal text of the Brexit withdrawal agreement, which will also contain the EU's starting negotiating position on transition." As Yves says: Who controls the documents controls the deal.

Shoppers may be forced to buy inferior milk from America in post-Brexit trade deal with US iNews
Ministers Handed Probation Companies £342m 'Bailout' – But Demanded No Extra Staff HuffPo UK
Brussels' move on digital taxes raises transatlantic stakes Politico
Italy's Election Is a Shipwreck Foreign Policy
China?
China manufacturing gauge suffers sharpest fall in 6 years FT
India
Debt burden driving farmers to suicide in Punjab's food bowl Asia Times
New Cold War
U.S. intel: Russia compromised seven states prior to 2016 election NBC News. Anonymous sources. Thinking systemically for a moment, the obvious solution is to let the intelligence community "protect" our election systems, while at the same time having them set the parameters for acceptable political speech to prevent foreigners (and their, no doubt, unwitting dupes) from "messing with our heads." What could go wrong?

Russia Not So Much A Rerising Superpower As A Skilled Strategic Spoiler The Conversation
Trump Transition
Imperial Collapse Watch
Commentary: Even in world's oldest democracies, citizens may be losing control Reuters. Political class: "You say that like it's a bad thing!"
Democrats in DIsarray
A Certain Party's Gift for Self-Immolation NYT. The Iron Law of Institutions.

DCCC Advised Candidates Not To Discuss Gun Control Policy Right After Vegas Shooting HuffPo. Classy!

DCCC Internal Polling Presented to Members of Congress Panned Single-Payer Health Care The Intercept. Film at 11.
Sex in Politics… Not.
Monica Lewinsky: Emerging from "the House of Gaslight" in the Age of #MeToo Vanity Fair
Our Famously Free Press
Models for our Media (part 3) Grassroots Economic Organizing
Net Neutrality
Health Care
Buffett-Dimon Health Venture to Go Beyond Just Squeezing the Middlemen Bloomberg. But — and I know this will surprise you — "nobody to know what it is."
Gunz
Who Was Marjory Stoneman Douglas? Portside
Class Warfare
Marcie Smith, adjunct econ professor at John Jay College (CUNY), on the recently departed Gene Sharp, revered but problematic theorist of nonviolence and friend of the intelligence service (podcast) Left Business Observer (and see thread here).
Keynes' core in​sight Real World Economics Review. Bracing!
Antidote du jour (via):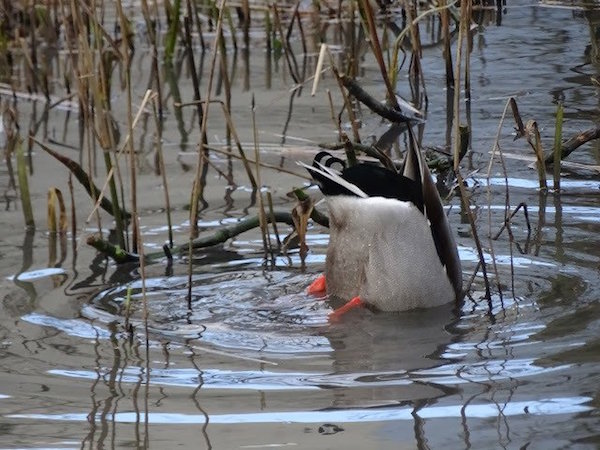 Coping with the news flow….
See yesterday's Links and Antidote du Jour here.