By Lambert Strether of Corrente.
Trade
"In Nafta Talks, U.S. Tries to Limit Junk Food Warning Labels" [New York Times]. "Urged on by big American food and soft-drink companies, the Trump administration is using the trade talks with Mexico and Canada to try to limit the ability of the pact's three members — including the United States — to warn consumers about the dangers of junk food, according to confidential documents outlining the American position." Maybe I should have filed this under Neoliberal Epidemics…
"Trump Orders Tariffs on Chinese Goods Over 'Economic Aggression'" [Roll Call]. "The administration is eager to use the coming penalties to try to force Chinese officials to cease alleged actions including acquiring all or shares of U.S. firms to obtain data about American technologies they then hand to Chinese firms that then dominate the markets there that depend on those stolen technologies. The penalties will also target China's alleged habit of crafting licensing terms for specific products to favor domestic firms over American companies…. The action the White House announced Thursday, once implemented, would be Trump's harshest move yet against the Asian giant after his 2016 presidential campaign featured daily attacks over China's trade tactics and bold promises to alter Beijing's behavior. But just how far the action might go will not be decided for months. That's because the White House officials who briefed reporters Thursday morning described the documents Trump will sign around midday as only starting a bureaucratic process to identify Chinese goods that might be slapped with import penalties. That process will take weeks, then the actual tariffs would have to be crafted."
"Battle lines are being redrawn in the last hours before what some believe will be a trade war over tough new protectionism in Washington. The Trump administration is in close talks with several allies and trading partners on exempting them from U.S. tariffs on steel and aluminum…." [Wall Street Journal]. "Talks over exemptions are underway or starting soon with Argentina, Australia, and the European Union, and waivers also may go to South Korea, Canada and Mexico, depending on broader negotiations. Those separate talks with Mexico and Canada are picking up steam, with signals emerging that the countries may have cleared a road block on critical auto-industry issues. For now, the administration may postpone the steel and aluminum tariffs for some countries, but it's not putting the trade weapons away completely." Come on down!
Politics
2020
I hate to file this here, but nobody in Clinton's circle will tell her she shouldn't run:

Hillary Clinton intervenes in the Illinois governor's primary to help the self-funding to the tune of $70 million Pritzker billionaire win in the primary over non-rich person and anti-private equity candidate @DanielBiss. Yay Democrats! pic.twitter.com/Dp0txc2seF

— Matt Stoller (@matthewstoller) March 21, 2018
2012 Post Mortem
"It's Time to Break Up Facebook" [Politico]. "According to Carol Davidsen, a member of Obama's data team, "Facebook was surprised we were able to suck out the whole social graph, but they didn't stop us once they realized that was what we were doing." The social graph is Facebook's map of relationships between users and brands on its platform. And after the election, she recently acknowledged, .'" Holy moly.
2016 Post Mortem
UPDATE The Democrat doom loop:

10 run terrible campaign with shit candidate
20 goto 10

— JAFO (@BadIdeaBandit) March 22, 2018
Midterms
"Exit Stage Left or Right: Midterm Retirements and Open Seats in the House From 1974 to 2018" [Larry Sabato's Crystal Ball]. "Republicans already have more retirements than any presidential party in a midterm cycle from 1974 to 2018, and they are not far behind Democrats in 1978 in terms of the open seats they hold. Because seats lacking an incumbent are more difficult for the incumbent party to retain, this situation should deeply worry the GOP."
Realignment and Legitimacy
"The Democratic Emergency" [The American Prospect]. "When the greatest threats to democracy in the United States come from the man exercising the awesome powers of the presidency, our constitutional system has failed in a crucial sense." Big if true.

UPDATE "Trump, the FBI, and the Final Debasement of American Politics" [The American Conservative]. "[N]obody credits anybody else with even a modicum of good faith or integrity in the blood feud that now roils our country." Seems legit.

UPDATE "15 Years After the Invasion of Iraq, Here Are the Dems Who Just Voted for Endless War in Yemen" [In These Times]. Among them, Doug Jones, heroic Resistance member.
Stats Watch
Leading Indicators, February 2018: "Weakness in the stock market and building permits are trouble spots but they couldn't hold down the index of leading economic indicators which rose 0.6 percent in February on top of a revised 0.8 percent jump in January" [Econoday]. "Strength in February was led by the factory workweek with unemployment claims and ISM new orders close behind. Interest rates and consumer expectations were also positives." But: "Because of the significant backward revisions, I do not trust this index" [EconIntersect].
Kansas City Fed Manufacturing Index, March 2018: "Among the regional manufacturing surveys, Kansas City is in the middle of the pack which nevertheless still translates to very strong growth" [Econoday]. "The workweek is up, deliveries are slowing sharply, and input costs are highly elevated which are all indications of rising pressure on the supply chain and potential capacity stress." But: "Kansas City Fed manufacturing has been one of the more stable districts and their index was unchanged. Note that the key internal "new orders" was in contraction this month" [Econoday]. And: "So far all of the regional Fed surveys have been solid in March" [Calculated Risk].
Purchasing Managers' Index Composite Flash, March 2018: "Solid growth for manufacturing highlights an otherwise soft PMI flash report for March" [Econoday]. "
Strength on the manufacturing side includes orders, production and employment but price pressures are perhaps the most telling result. A number of survey respondents cited higher prices for metals and increased charges by suppliers amid strong demand for raw materials. At the same time, selling prices rose at the strongest pace in just over 6-1/2 years."
Bloomberg Consumer Comfort Index, week of March 18, 2018: "Volatility in the stock market remains a non-factor for the consumer comfort index which, getting a boost from this year's tax cut as well as continuing strength in the labor market, rose 6 tenths in the March 18 week to 56.8 which is only 2 tenths shy of a new expansion high" [Econoday]
Federal Housing Finance Agency House Price Index, January 2018: "Yesterday Federal Reserve Chair Jerome Powell said there was no risk of excess value in the housing market but today's FHFA data do hint at unusual acceleration" [Econoday]. "Questions of a possible bubble are centered in the western states with the Mountain region in this dataset at a year-on-year 10.0 percent and the Pacific region at 9.4 percent. Yet three other regions are 7 percent and over… Low supply of homes on the market is a key factor giving prices a boost though strength in the labor market and high levels of consumer confidence are also at work."
Jobless Claims, week of March 17, 2018: "The monthly employment report looks to be strong again based on initial jobless claims which, in the sample week for the monthly report, remain low and favorable" [Econoday].
Shipping: "Tight motor carrier capacity and rate gains continue to remain two of the dominant themes in freight transportation, according to the most recent edition of the Trucking Conditions Index (TCI), which was issued this week by freight transportation consultancy FTR" [Logistics Management[. "FTR said that the January reading represents upward trajectory reflecting maxed out capacity and the accompanying rate increases being realized by carriers, adding that trucking conditions have been unusually strong in the first quarter with carriers approaching the most favorable environment they have experienced in 14 years."
Shipping: "Cass Freight Index highlights ongoing gains in shipments and expenditures" [Logistics Management]. "February freight shipments, at 1.198, saw an 11.4% annual gain, while coming in 5.9% ahead of January. [The report's author, Donald] Broughton observed that this confirms that the strength of the U.S. economy continues to accelerate, adding that February's reading is in line with the peak month of June 2014 at 1.201. What's more, he said that January and February's shipment readings highlight that 2018 is off to a strong start, which suggests that 2018 could be in store for a record year."
Shipping: "FedEx Corp.'s investments in improved ground services paid off for shippers during the peak season—but not necessarily for the parcel carrier itself. Some retailers gambled on deliveries by choosing slower and cheaper options later than ever heading into the holiday crunch…, avoiding the express services that bring FedEx higher yields while still getting their goods on time" [Wall Street Journal]. "In fact, FedEx Ground delivered 54 million packages a day earlier than expected during the last quarter. The results highlight the difficult holiday balancing act parcel carriers face during the seasonal shipping surge, when demand drives up costs and the crush of packages can bury profit-making efficiency strategies. In this case, the holiday rush pushed operating profit at FedEx's ground unit up 23%, but operating profit at FedEx Express tumbled 24%, pulling down overall earnings.
Shipping:
Amazon is going to start limiting small-dollar orders in an effort to combat rising shipping costs. https://t.co/z4RUVdfCvs via @spencersoper pic.twitter.com/ceXmK9YbQU

— Joe Weisenthal (@TheStalwart) March 20, 2018
Amazon turns the screws for the first time, however gently?
Shipping: "Digital evolution of air freight advances with e-Dangerous Goods Declaration" [The Loadstar]. "The air freight industry has moved a step closer to digitalisation and data-sharing with the launch of the e-Dangerous Goods Declaration (eDGD). The eDGD, which is IATA compliant, uses supply chain community platforms to enable collaboration between partners, traceability and reduce errors and delays…. The current 'proof of concept' phase involves the three airlines behind the initiative, Lufthansa Cargo, Swiss World Cargo and AF-KLM."
Supply Chain: "Some companies across Europe are starting to reset their supply chains as the U.K. exit from the European Union approaches. A survey of supply-chain managers shows around one in seven EU companies have already switched suppliers…, and more than 60% expect to do so ahead of Brexit" [Wall Street Journal]. " The survey by the Chartered Institute of Procurement & Supply suggests the dread and debate over Brexit is giving way to concrete action, with a growing lineup of companies building new distribution channels. British companies also are acting, with many raising prices and preparing to reduce headcount to fit expectations for leaner demand."
The Bezzle: "Twitter's chief information security officer is leaving the company" [The Verge]. "News of Coates' departure comes on the same day that Michael Zalewski, director of information security engineering at Google, announced his departure from that company after 11 years. (Zalewski was a high-ranking security executive at Google but not its chief security officer; that role belongs to Gerhard Eschelbeck, vice president of security engineering.) not And it comes two days after reports that Alex Stamos, Facebook's chief security officer, plans to leave the company in August." Rats leaving the sinking ship?
The Bezzle: "UAW vs. Tesla: It's on" [Automotive News]. "Tesla Inc.'s fraught relationship with the UAW may soon come to a head. As part of its effort to organize the electric automaker's Fremont, Calif., factory, the union has filed a string of unfair labor practice charges with the National Labor Relations Board. The complaints, grouped with reports of working conditions at the plant and a changing political environment, could soon turn up the heat on Tesla as it deals with production issues…. The most recent unfair labor practice complaint, filed with the NLRB in February, claims Tesla disciplined or terminated employees for participating in union activities in the past six months, according to documents obtained by Automotive News via public records request. In October, the automaker fired 700 workers, which Tesla CEO Elon Musk said was part of routine performance reviews." I guess the free yoghurt wasn't enough…
The Bezzle: "This is the moment when we decide that human lives matter more than cars" [Curbed]. "The fact that [Arizona] is so deadly for walkers is not a coincidence. The same factor that is responsible for Arizona's high number of pedestrian deaths is the very same reason Uber is testing there—the state prioritizes cars over the lives of pedestrians." There Uber goes again: Regulatory arbitrage (unlike GM, which is testing in Manhattan). More: "Experts have long attributed the state's high rate of pedestrian deaths to exceptionally wide streets that are engineered to move cars fast and do not provide adequate safety infrastructure for people who are on foot or bike." More from this important article:
Each day, human drivers on U.S. streets kill at least 16 pedestrians. .

U.S. cities have a 40 percent higher rate of traffic deaths compared to our peer nations. American children are twice as likely as kids in those countries to be killed by cars.

The deaths of nearly 6,000 pedestrians on American streets every year are clearly unacceptable.

But the death of Elaine Herzberg is particularly unacceptable because it has now set a dangerous precedent.

The failure of most local authorities to address the fact that Uber's vehicle was speeding, or Arizona's prioritization of cars, or the dangerous design of Tempe's streets as factors in this crash has now reinforced the belief of many Americans that pedestrians who are killed are "distracted walkers" who deserve to be punished or ticketed or criminalized or slandered.

Yet statistically, the people killed by cars in this country are our most vulnerable residents—the youngest, the oldest, the sickest, the poorest, and overwhelmingly likely to be people of color.
So, it looks like our treatment is pedestrians is as "exceptional" as our treatment of those who need health care. The whole article is well worth a read. If pedestrians die because of poor signage (say), and improving signage is necessary to provide cues for faulty robot car algo (as the Tempe incident suggests), then we need to net out the lives saved by robot cars by subtracting the lives that would be saved by improved signage alone.
Tech:
The problem with Facebook is not *just* the loss of your privacy and the fact that it can be used as a totalitarian panopticon. The more worrying issue, in my opinion, is its use of digital information consumption as a psychological control vector. Time for a thread

— François Chollet (@fchollet) March 21, 2018
The author works on Deep Learning at Google…
Five Horsemen: "All of the Fab Five are puking vigorously as the US declares trade war on China" [Hat Tip, Jim Haygood].
NakedCap Mania-Panic Index: "The mania-panic index slid to 37 (worry) as the put-call ratio rose to 1.16, signifying a surge in fear-driven put option volume" [Hat Tip, Jim Haygood]. (The NakedCap mania-panic index is an equally-weighted average of seven technical indicators derived from stock indexes, volatility (VIX), Treasuries, junk bonds, equity options, and internal measures of new highs vs new lows and up volume vs down volume … each converted to a scale of 0 to 100 before averaging, using thirty years of history for five of the seven series.)
Gunz
"Lone resource officer's quick action stopped the Maryland school shooter within seconds" [CNN]. A "resource officer" is an armed guard (in this case, a former SWAT team members). So, a "resource" in a school isn't a book, or a skill, or counseling… but armed response George Orwell, courtesy phone! And maybe I should have filed this under Neoliberal Epidemics…
UPDATE How long has this been going on:
The first picture is the type of bag that people visiting loved ones in prisons all over America have to carry their items in.

The second picture is the type of backpack students are being asked to carry to school. pic.twitter.com/Ve9d32V5oe

— LEFT? (@LeftSentThis) March 22, 2018
And will it stop.
Health Care
"Medicare Doesn't Equal Dental Care. That Can Be a Big Problem." [New York Times]. "Almost one in five adults of Medicare eligibility age (65 years old and older) have untreated cavities. The same proportion have lost all their teeth. Half of Medicare beneficiaries have some periodontal disease, or infection of structures around teeth, including the gums. Bacteria from such infections can circulate elsewhere in the body, contributing to other health problems such as heart disease and strokes. And yet traditional Medicare does not cover routine dental care, like checkups, cleanings, fillings, dentures and tooth extraction." All their teeth?! That's grotesque. Maybe I should have filed this under Neoliberal Epidemics…
Water
"Nature-Based Solutions for Water" (PDF) [UNESCO]. "[The 2018 edition of the UN World Water Development Report (WWDR2018)] illustrates that working with nature, rather than against it, would enhance natural capital and support a resource-efficient and competitive circular economy. [Nature-Based Solutions (NBS)] can be cost-effective, and simultaneously provide environmental, social and economic benefits. These interwoven benefits, which are the essence of sustainable development, are central to achieving Agenda 2030." MarketWatch comments: "There are different kinds of NBS, that range from the personal — a dry toilet — to applications that include conservation agriculture to minimize soil disturbance, maintain soil cover and regularize crop rotation. There are also NBS that could be used in urban areas, including green buildings, green walls, roof gardens and vegetated infiltration or drainage systems, landscape restoration, or even systems that improve the performance of built infrastructure. Adopting NBS does not necessarily mean spending more money, but such efforts will require the redirection of funds and resources toward green infrastructure. The emerging green bond market is one example that also has the benefit of showing that NBS can perform well when measured against more traditional investments, said the report."
Gaia
"'Catastrophe' as France's bird population collapses due to pesticides" [Guardian]. "Bird populations across the French countryside have fallen by a third over the last decade and a half, researchers have said. Dozens of species have seen their numbers decline, in some cases by two-thirds, the scientists said in a pair of studies – one national in scope and the other covering a large agricultural region in central France. 'The situation is catastrophic,' said Benoit Fontaine, a conservation biologist at France's National Museum of Natural History and co-author of one of the studies…. The primary culprit, researchers speculate, is the intensive use of pesticides on vast tracts of monoculture crops, especially wheat and corn. The problem is not that birds are being poisoned, but that the insects on which they depend for food have disappeared."
"A Visiting Star Jostled Our Solar System 70,000 Years Ago" [Gizmodo]. "Around the same time our ancestors left Africa, a dim red dwarf star came to within 0.8 light-years of our Sun, marking the closest known flyby of a star to our Solar System. New research suggests Scholz's Star, as it's known, left traces of this interstellar encounter by perturbing some comets in the outer Oort Cloud." Probably when the aliens who manager our sector set up the quarantine.
Book Nook
More for Civil War buffs. It turns out there's a podcast called New Book Network that interviews authors:
"Was Presidential Leadership Decisive in Determining the Outcome of the Civil War?" [New Book Network].
"Midnight in America: Darkness, Sleep, and Dreams during the Civil War" [New Books Network].
"Sex and the Civil War: Soldiers, Pornography, and the Making of American Morality" [New Book Network].
Guillotine Watch
"Puerto Ricans and Ultrarich "Puertopians" Are Locked in a Pitched Struggle Over How to Remake the Island" [Naomi Klein, The Intercept]. Great reporting, with a really, really hopeful part. But I'll pull out the downside: "[T]he libertarian project some are calling "Puertopia" that is being conjured up in the ballrooms of luxury hotels in San Juan and New York City, [grounded] in a desire for a small elite to secede from the reach of government altogether, liberated to accumulate unlimited private profit…. Now rather than simply shopping for mansions in resort communities, the Puertopians are looking to buy a piece of land large enough to start their very own city — complete with airport, yacht port, and passports, all run on virtual currencies." Thiel had to go all the way to New Zealand; but a commercial flight to Puerto Rico takes 3 hours and 42 minutes from New York. (We mentioned in our last report on Puerto Rico that Klein was rethinking shock doctrine; this seems to be that article.)
Class Warfare
"Are More Strikes Coming? West Virginia Wasn't the Only State Neglecting Employee Health Care." [Governing]. "In the last decade, states have increasingly opted to fund their employee health plans rather than turning to an insurance company. Currently, 29 states self-insure all their employee health plans, while another 19 self-insure a portion of them. According to the Self-Insurance Institute of America, states that self-fund insurance commonly keep funds for employee health care on reserve because claims can fluctuate from one year to the next. That way, even when faced with an unexpected rise in costs, employee claims can still be paid. But faced with other budget problems, some states are neglecting to fully fund these reserves — and that could lead to more labor unrest outside West Virginia. The problems caused by an underfunded health plan have been particularly severe in Illinois."
News of The Wired
"Psychopaths fail to automatically take the perspective of others" [Prcceedings of the National Academy of Science]. "Psychopathic individuals have the ability to take the perspective of others but lack the propensity to do so." Like cats, then?
"The physicists software engineers have known sin, and this is a knowledge they cannot lose." —Robert Oppenheimer. Oh? Thread:
I didn't come up in computer science; I used to be a physicist. That transition gives me a rather specific perspective on this situation: that computer science is a field which hasn't yet encountered consequences.

— (((Yonatan Zunger))) (@yonatanzunger) March 19, 2018
"When I next interview for a job, I won't have an Instagram page to show that my love of science doesn't make me boring and unfriendly. Publicly documenting the cute outfit I wear and the sweet smile I brandish in the lab isn't going to help me build a fulfilling career in a field where women hold less senior positions, are paid less, and are continuously underrated. Time spent on Instagram is time away from research, and this affects women in science more than men. That's unfair. Let's not celebrate that" [Science].
* * *
Readers, feel free to contact me at lambert [UNDERSCORE] strether [DOT] corrente [AT] yahoo [DOT] com, with (a) links, and even better (b) sources I should curate regularly, (c) how to send me a check if you are allergic to PayPal, and (d) to find out how to send me images of plants. Vegetables are fine! Fungi are deemed to be honorary plants! If you want your handle to appear as a credit, please place it at the start of your mail in parentheses: (thus). Otherwise, I will anonymize by using your initials. See the previous Water Cooler (with plant) here. Today's plant (TH):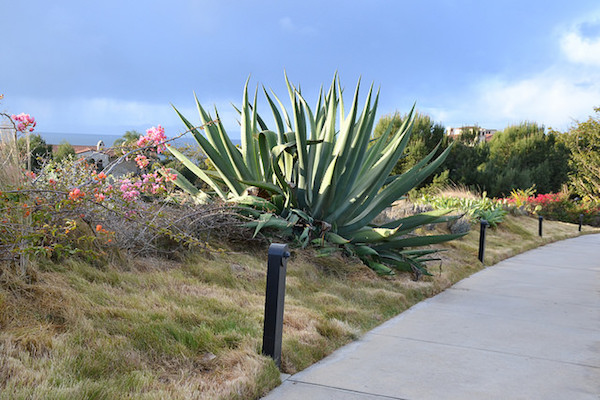 * * *
Readers: Water Cooler is a standalone entity not covered by the NC fundraiser. So do feel free to use the dropdown and click the hat to make a contribution today or any day. Here is why: Regular positive feedback both makes me feel good and lets me know I'm on the right track with coverage. When I get no donations for five or ten days I get worried. More tangibly, a constant trickle of small donations helps me with expenses, and I factor that trickle in when setting fundraising goals. So if you see something you especially appreciate, do feel free to click the hat!