By Lambert Strether of Corrente.
Readers, this is a bit light, but I need to run along and do some stuff. So I will natter on tomorrow at excessive length, to make up for my dereliction today. –lambert
Politics
2020
"TRUMP NAMES DIGITAL GURU BRAD PARSCALE CAMPAIGN MANAGER FOR 2020 RUN" [Wired]. "A political novice prior to the 2016 race, Parscale oversaw the campaign's digital operations from the San Antonio offices of his web design and strategy firm Giles-Parscale. What began as a one-man operation in 2015 grew into one of the most successful—and controversial—digital campaigns in presidential history, with Parscale's team working alongside embedded staffers from Facebook, Twitter, and Google to fine-tune the campaign's advertising online." Surely both campaigns had "embedded staffers" from Silicon Valley?
2018
Ha:

"The left can't compete in deep-red sta— pic.twitter.com/E3VU0PSwWi

— ? IPM ?????? (@IPM_Tweets) March 2, 2018

PA-18:

Conor Lamb asked in #PA18 debate for 3 places he'd vote outside his party, has real answers:
1) "Government-run medicine" (single-payer) – "I don't think that'd be a good idea," adds "too expensive."
2) Fracking.
3) "I don't support Nancy Pelosi."

— Alex Seitz-Wald (@aseitzwald) March 4, 2018

As I keep saying, stopping the menace of #MedicareForAll is a key goal for liberal Democrats.
2016 Post Mortem
"Democrats grapple with Clinton-Sanders fallout ahead of 2018 election" [WTOP]. "The spat's spillover was evident at the organization's Rules and Bylaws Committee meeting in Washington, D.C., on Friday as Democratic National Committee members discussed limiting the power of superdelegates and adding transparency to the budget process — controversies in the party that came to light in the 2016 election…. But a proposal in the rules committee meeting would not allow superdelegates to vote in the first round of ballots at the convention, but would allow them to vote on a second ballot, which happens when there's no consensus candidate. That proposal will be discussed further at next week's DNC meeting. 'There's a clear consensus that the status quo will change," Roosevelt said of the superdelegates. "Whether that impacts all automatic delegates or only the automatic delegates who are not members of Congress or governors remains to be seen.' He noted it's a 'continuous; issue "because this is asking a group to limit its own power. That's always a challenging question.'"
Gunz
"War Room" [New York Magazine]. Parkland student organizing. Oddly, or not, the Democrats are all over this, while virtually silent on the West Virginia teachers strike.
Realignment and Legitimacy
"The Collapse of Racial Liberalism" [The American Interest (DK)]. "By racial liberalism, I mean the basic consensus that existed across the mainstream of both political parties since the 1970s, to the effect that, first, bigotry of any overt sort would not be tolerated, but second, that what was intolerable was only overt bigotry—in other words, white people's definition of racism. Institutional or "structural" racism—that is, race-based exclusions that result from deep social habits such as where people live, who they know socially, what private organizations they belong to, and so on—were not to be addressed.2 The core ethic of the racial liberal consensus was colorblind individualism."

Conservatives, the left, liberals:

photo of U.S. Congress pic.twitter.com/MlKkgA5kUe

— IL for a People's Party (@MPP_Illinois) February 1, 2018

Readers will recognize this image as a riff on the "Distracted Boyfriend" meme. I like it because it's not binary. Thinking in threes — like, say, thesis, antithesis, synthesis — is a handy mental tool to have.
Stats Watch
Purchasing Managers Services Index, February 2018: "PMI services had shown softness compared to other small-sample surveys but strength is now accelerating" [Econoday]. "Hiring is solid and business optimism is also strong, at a 13-year high. Unsustainable strength is the signal from many private surveys, where strength is much less severe." And: "Both services surveys are in expansion – but their intensity of growth were different" [Econoday].
Institute For Supply Management Non-Manufacturing Index, February 2018: "The ISM non-manufacturing index, at 59.5 in February, easily beats Econoday's consensus and follows this morning's services PMI to hint at accelerating and perhaps unsustainably strong conditions for the bulk of the nation's economy" [Econoday].
The Bezzle: "Backdoor drivers: Hackers threatening connected cars" [Bangok Post] (of all places). "Manufacturers are beginning to develop vehicles that require automated security with real-time threat intelligence and strategic segmentation to protect the car's complex architecture." Everything is fine.
Tech: "Here Are 911 Transcripts of Some of the Times Apple Employees Walked Directly Into Glass Wall" [Gizmodo (KW)]. "It is now known that a perfection of planned layout is achieved only by institutions on the point of collapse." C. Northcote Parkison, Parkinson's Law.
Tech: "Amazon will stop selling Nest smart home devices, escalating its war with Google" [Business Insider (KW)]. Oligopolistic scorpions on a jar.
Rapture Index: Closes down 1 on drought. "Drought conditions have declined with winter rains" [Rapture Ready]. Record High, October 10, 2016: 189. Current: 184.
Five Horsemen: "Apple leads the tightly-clustered Silicon Valley contingent with Alphabet and Facebook right behind it" [Hat Tip, Jim Haygood].
NakedCap Mania-Panic Index: "At Friday's close the mania-panic index remained flat at 31 (worry) as two short-term technical measures — new highs vs new lows and up volume vs down volume — continued deteriorating" [Hat Tip, Jim Haygood]. (The NakedCap mania-panic index is an equally-weighted average of seven technical indicators derived from stock indexes, volatility (VIX), Treasuries, junk bonds, equity options, and internal measures of new highs vs new lows and up volume vs down volume … each converted to a scale of 0 to 100 before averaging, using thirty years of history for five of the seven series.)
Health
"California nurses union leader RoseAnn DeMoro retiring, but remains 'on call'" [San Francisco Chronicle]. "[T]he nurses union [helped] deflate former GOP Gov. Arnold Schwarzenegger. When few others would take him on early in his first term, the nurses dogged him with 107 demonstrations within a year, helping to shrink his once sky-high approval rating. In much the same way, they torpedoed the 2010 gubernatorial campaign of his potential Republican successor, billionaire Meg Whitman, by following her around California with a living prop — a pearl-draped actress dressed as 'Queen Meg' riding in a horse-drawn chariot."
The 420
"A Canadian Marijuana Company Is Now Trading On The NASDAQ" [Forbes]. "There are some key potential regulatory tailwinds that could rapidly enhance the growth prospects for Cronos and other marijuana companies. Canada is expected to legalize the use of recreational marijuana this year. Medicinal and recreational use of marijuana is becoming more accepted in the United States, with eight states allowing recreational use and more states expected to vote for legalization this year. There are some significant headwinds, however, that could impede progress. Marijuana is still prohibited in the United States on a federal level, both for medicinal and recreational purposes."
MMT
"The dangers of pluralism in economics: the case of MMT" [Mainly Macro]. "I like ____, but their supporters on the Twitter…."
Class Warfare
"Frontier Communication workers on strike" [WDTV]. West Virginia. Would be nice to see some synergy here…
"Unions mull legal action after wrong bill passed; schools remain closed Monday" [Gazette Mail]. Oh, yes. Let's divert the West Virginia teachers strike (and the narrative) into the courts and write the lawyers some checks. Please.
"Organization claims Oklahoma teachers are organizing strike" [KFOR]. Well, that headine seems a little dubious…
"Community protests new Dollar General, says they want more grocery stores" [KTUL]. OOOOk-lahoma, where the wind comes sweepin' down the plain…
"Preempting the states: US Ed to shield debt collectors from consumer protection" [Credit Slips].
"How 'the Kingfish' Turned Corporations into People" [New York Review of Books]. Huey Long, in a battle with the press.
News of The Wired
"Roll Models" (PDF) [Tadashi Tokieda]. "These notes attempt a case study of applied mathematics for beginning students via problems of rolling. They do so by pointing out diverse surprising phenomena, many of which the reader can try at home, modeling them, and testing the limits of these models. One message is that rolling, because it tightly coordinates different modes of motion, tends to be more exactly solvable than meets the eye. Another message is that the thrill of applied mathematics is not in how difficult the mathematics is, but rather in what diversity of surprises in one's own experience one can discover, then understand." Fun!
Word of the Day:
today I learned the word "saeculum," which is the length of time between an important event happening & the moment that everybody who was alive when it happened is dead.

Apparently Etruscans believed each civilization was alotted a certain number of saecula from its founding.

— David Hines (@hradzka) March 4, 2018
Rather like telomere shortening, but for civilizations?
* * *
Readers, feel free to contact me at lambert [UNDERSCORE] strether [DOT] corrente [AT] yahoo [DOT] com, with (a) links, and even better (b) sources I should curate regularly, (c) how to send me a check if you are allergic to PayPal, and (d) to find out how to send me images of plants. Vegetables are fine! Fungi are deemed to be honorary plants! If you want your handle to appear as a credit, please place it at the start of your mail in parentheses: (thus). Otherwise, I will anonymize by using your initials. See the previous Water Cooler (with plant) here. Today's plant (via):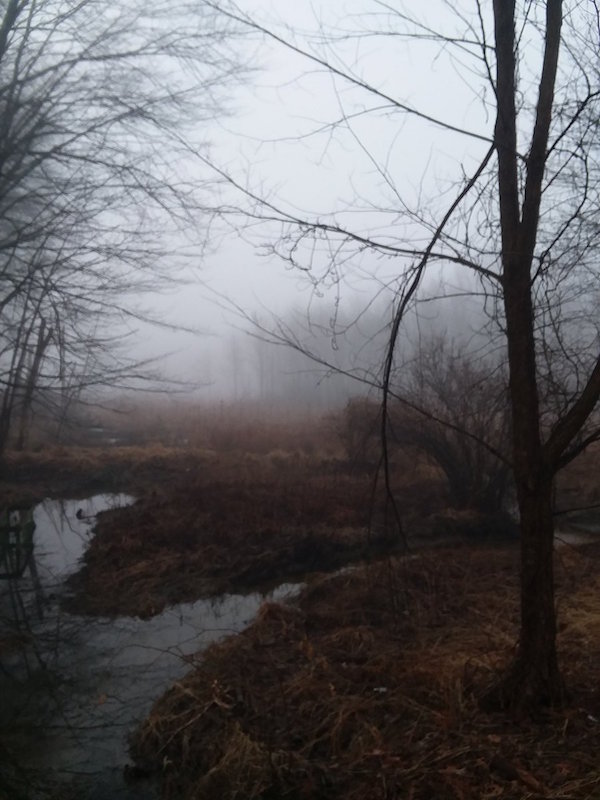 I love the smell of damp earth in the very early spring, during snow-melt.
Readers, thanks for all the photos! I think I'm all set for now (though do feel free to send more, especially if you've never sent in a plant photo before).
* * *
Readers: Water Cooler is a standalone entity not covered by the NC fundraiser. So do feel free to use the dropdown and click the hat to make a contribution today or any day. Here is why: Regular positive feedback both makes me feel good and lets me know I'm on the right track with coverage. When I get no donations for five or ten days I get worried. More tangibly, a constant trickle of small donations helps me with expenses, and I factor that trickle in when setting fundraising goals. So if you see something you especially appreciate, do feel free to click the hat!