This Fungus Borrowed From Ancient Bacteria to Defy Gravity NYT (original).
Art gallery discovers more than half of its paintings are fake Independent. Yves: "Bezzle!!!"
Markets struggling to believe evidence on US earnings John Authers, FT
Study: Investors may avoid companies audited by same partners of troubled companies Francine McKenna, MarketWatch
Another 'meh' restructuring plan for Deutsche Bank Handelsblatt
TSB bosses are snapped schmoozing and boozing at Barcelona tennis match as customers still can't access their accounts a week after IT meltdown Daily Mail
TSB was an innovative pioneer of modern finance and its spirit should be remembered Independent
Syraqistan
Pompeo briefs Saudi, Israel on Trump plans for Iran deal SBS (KW).

Pompeo's Message to Saudis? Enough Is Enough: Stop Qatar Blockade NYT. Er, Yemen?
Brexit
Northern Ireland pushes Brexit talks toward fresh crisis Politico

Britain must leave the customs union — and not look back FT

Parliamentary progress of legislation introduced to implement Brexit Institute for Government
The Silence Of The Skripals – Government Blocks Press Reports – Media Change The Record Moon of Alabama (KW).
North Korea
The Memo: Korean thaw gives Trump a big boost The Hill

How to Understand What's Happening in North Korea Nicholos Kristof, NYT

Korean Peninsula in Historic Peace Talks – Thanks to Activists, Not Trump TRNN. We do tend to forget that the South Koreans have real agency in this process.
China?
Made in China 2025: Beijing's manufacturing blueprint and why the world is concerned ABC

Revealed: number of suspicious financial transactions in Hong Kong more than quadruples in six years South China Morning Post

Making time for Marx, not just the market People's World
Trump Transition
Mattis: Criminal charges likely amid probe into intelligence contract Federal News Radio

Trump takes a hard line on tribal health care High Country News (GF).

Comey Confirms: In Clinton Emails Caper, the Fix Was In Andrew McCarthy, The National Review
America is preparing for another attack on its democracy FT. There's a very simple way to assess the tendentiousness of such stories: Ask whether they present hand-marked paper ballots, hand-counted in public, as a solution. Or even mention them.
Chance the Rapper Is Right to Criticize the Two-Party System Rolling Stone
Democrats in Disarray
Jonathan Alter: Democrats Need Less Democracy To Win In 2018 Shadowproof (JB).

The Democratic Party's War History and the AUMF of 2018 Consortium News

Why MSNBC host Joy Reid's hacking claims don't add up CNN

The Very Specific 2006-ishness of Those Alleged Joy Reid Posts The Nation. My bottom line is the same as the author's: "There's nothing I find in the posts from 2006 to 2009 that can't be understood or forgiven [given repentance]. It's dissembling about them in 2018, as a journalist, that would be disqualifying." Not to mention Reid's smear of the Internet Archive (increasingly important now that Google has crapified itself). Just for the record:

Maybe @amjoyshow needs to put myself or @MarkGraham or @brewster_kahle on her show to talk a little about @internetarchive because we wasted a week of normally really good work time having to explain no, we weren't hacked, we're a reliable source, and we're not a conspiracy. pic.twitter.com/Z7cCjobjGr

— Jason Scott (@textfiles) April 28, 2018

"They were careless people…"

Federal jobs guarantee gains steam with Democrats Philadelphia Tribune
Big Brother Is Watching You Watch
You sent spit for private DNA analysis. How long before the police get it? McClatchy

Software Legend Ray Ozzie Thinks He Can Safely Backdoor Encryption; He's Very Wrong TechDirt
Black Injustice Tipping Point
Monument Remembers 4,400 U.S. Lynching Victims (video) Bloomberg. Voiceover at odds with the visuals, which are as chilling as slavery itself.

The return of The Negro Motorist Green Book Think Progress
Neoliberal epidemics
Flint Is Finally Moving to Help Kids Recover from Lead Poisoning's Toxic Legacy The Nation. Not the best headline, but the picture of the man lugging free water jugs home through the show is where we are…

Crumbling Britain: thousands like my elderly aunt suffer as the public realm decays New Statements. The public realm is not in "decay." It's being deliberately destroyed, as a matter of policy, by neoliberals.
Class Warfare
Why we should bulldoze the business school Guardian
Neandertals, Stone Age people may have voyaged the Mediterranean Science (PM).
Core Memory Upgrade for Arduino Hackaday. Yes, magnetic core memory.
A High Schooler Has Upended a Fundamental Chemistry Theory Inverse
Antidote du jour (via):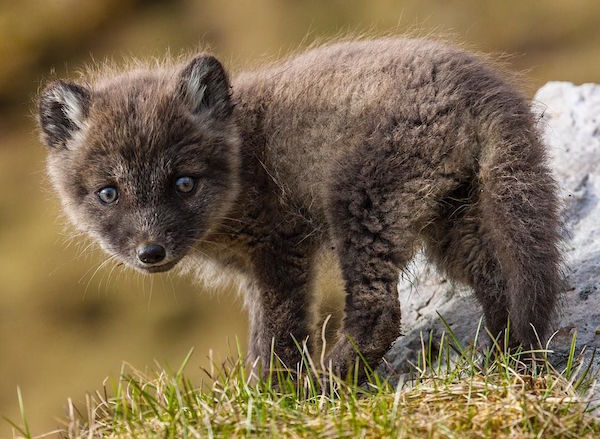 See yesterday's Links and Antidote du Jour here.