Citizen Science and Climate Change: Mapping the Range Expansions of Native and Exotic Plants with the Mobile App Leafsnap BioScience. #CitizenScience provides excellent opportunities for a Jobs Guarantee, no?
'Climate Change Is Real,' Carmakers Tell White House in Letter Bloomberg
Consumer Reports, Edmunds observe significant problems with Tesla Model 3 test cars Autoblog (EM). Who knew?
US corporate bonds have worst start to year in decades FT
Bankers Hate the Volcker Rule. Now, It Could Be Watered Down. NYT
Leveraged loan rush sees borrowers gain balance of power FT
The Old Allure of New Money Robert J. Shiller, Project Syndicate
Venezuela's Maduro Wins Reelection with 67.7% of Vote, Falcon Cries Fraud Venezuela Analysis
Approaching the Middle of the Beginning of the End in Venezuela Credit Slips
Argentina: From the "confidence fairy" to the (still devilish) IMF Critical Macro Finance
Syraqistan
Tehran eyes path ahead after US withdrawal from nuclear pact Pepe Escobar, Asia Times (J-LS). Interesting interview with an Iranian foreign policy apparatchik.

Trump's New Campaign Against Iran Will Not Achieve Its Aims Moon of Alabama. "The threat of secondary sanctions will eventually lead to the creation of a sanction-secure parallel global economy. The SWIFT banking information exchange which routes international payments between banks can be replaced by country to country systems that do not depend an sanctionable institutions." Hmm. Readers?

Chuck Schumer Is the Worst Possible Democratic Leader on Foreign Policy at the Worst Possible Time The Intercept

Bernie Sanders emerges as Washington's leading voice against Gaza violence Mic
Ancient Romans Painted Horrifying Blood-Red Warnings on Wall Across Scotland LiveScience
Brexit
Brexit weekly briefing: Irish border problem dominates debate Guardian. Shocker!
We need proper constables – not these swaggering gunmen Peter Hitchens Blog
Italy's Populists Move Closer to Power, With Little-Known Pick for Prime Minister NYT
China?
Who will be the biggest losers from a China-US trade war truce? South China Morning Post

How Britain's First Mission to China Went Wrong China Channel
Death by slow poisoning The Hindu (J-LS).
New Cold War
Swedes told to prepare for conflict in Cold War-style booklet Reuters

Europe's longest bridge and the economic impact on the Crimean peninsula FreightWaves. Quite a bit of geopolitical opinion-having for the trade press, I must say. It's almost like somebody was standing over the writer's shoulder….

Summary of the Building a Sustainable International Order Project RAND. "The growing threat to the rules-based postwar order…." I'm a little hazy on when this threat materialized. The invasion of Iraq? The bombing of Libya?
Trump Transition
Realignment and Legitimacy
Who is Stefan A. Halper, the FBI source who assisted the Russia investigation? WaPo. Perhaps I'm being overly cyncial, but after reviewing Halper's career trajectory, I'd replace "FBI source" with "intelligence community asset."

By Demanding an Investigation, Trump Challenged a Constraint on His Power NYT. Norms!

The constitutional crisis is here Eugene Eugene Robinson, WaPo. "One of the bedrock principles of our system of government is that no one is above the law, not even the president." I wish liberal goodthinkers like Robinson would stop gesticulating like this and take a moment to look around them. I mean, Gina Haspel "tortured some folks" and then wiped the server tapes, and now she's head of the CIA, with Democrat votes. Sadly, like "bedrock principles," "no one is above the law" has become, if not an empty cliché, at least no longer the default, and within living memory. I wish very much it weren't so, but it is so. Remember when Enron executives were actually prosecuted under the Bush administration? Happy days. It would be nice if they were here again.
Teen who started fire that burned 48,000 acres ordered to pay $36 million CNN (UserFriendly). And Lloyd Blankfein and Jamie Dimon were ordered to pay… were ordered to pay… Well, I'm having a hard time remembering the amount.
Democrats in Disarray
Texas congressional Democratic party primary runoffs, 2018 Ballotpedia

If you think liberal Democrats in Clinton's faction aren't bitter, and aren't clinging to deeply felt hatred for Sanders and Sanders supporters, then read this exchange with Clinton aide Philippe Reines:

Cockroaches are the most popular insect in America. Cockroaches are the most popular insect in America. Cockroaches are the most popular insect in America. Cockroaches are the most popular insect in America. Cockroaches are the most popular insect in America. Cockroaches are the

— Philippe Reines (@PhilippeReines) May 22, 2018

("Bernie Sanders is the most popular politician in America" (link) is an oft-repeated talking point on the Twitter.)
Defending Digital Democracy Harvard Kennedy School Belfer Center for Science and International Affairs. I've urged that the test for intellectual honesty on election security is treating hand-marked paper ballots, hand-counted in public, as a real option. Oddly, or not, this project, fronted by Robby Mook and Matt Rhoades (campaign managers for Hillary Clinton and Mitt Romney) fails that test. (Note that "DIgital Democracy," though catchy, is also question-begging; as one of Benteley's programming proverbs has it: "The cheapest, fastest, and most reliable components of a computer system are those that aren't there." In this case, the best way to ensure "digital democracy" is to remove the digital part.)
From Backwaters to Major Policymakers: Policy Polarization in the States, 1970–2014 Perspectives on Politics
Big Brother Is Watching You Watch
Princeton Dialogues of AI and Ethics: Launching case studies Freedom to Tinker. "This [assessment] is essential in order to identify the positive opportunities presented by AI and unleash these technologies' capabilities in while being mindful of potential harms." Lol no.

Artificial intelligence takes jobs from Chinese web censors FT. Code is law….
Facebook Fracas
Announcing New Election Partnership with the Atlantic Council Facebook. Sponsors of the Hamilton 68 dashboard…
Health Care
Feds reject Ohio's request to nix Obamacare individual mandate Cleveland Plain Dealer. (Insanely, Google doesn't bring up this Cleveland Plain-Dealer link in a search for "cms ohio individual mandate." However, a search for "cms ohio individual mandate kaiser" brought up Kaiser's aggregation page, which did.)
Class Warfare
Opinion analysis: Employers prevail in arbitration case (Updated) SCOTUSblog

Firming Up Inequality Federal Reserve Bank of Minneapolis (UserFriendly).
Scientists find secret behind sweet sound of Stradivarius violins Guardian (DL; original).
Quantum Physics May Be Even Spookier Than You Think Scientific American (original).
Antidote du jour (via):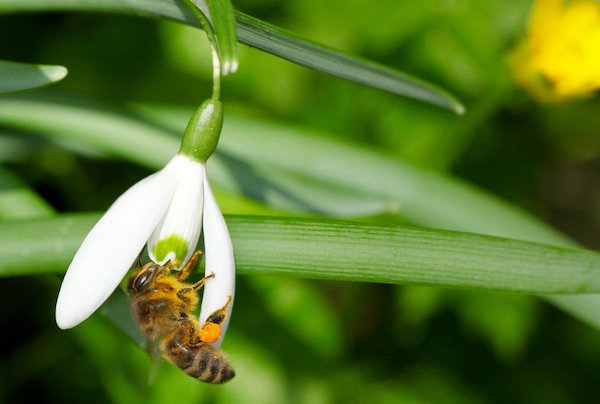 Bonus antidote:
recently learned about beekeeping dogs who are trained to sniff out deadly larvae in honey hives and therefore ensures I have safe honey pic.twitter.com/PXMI6OguR4

— Maryellen Stewart (@Maryellen) May 17, 2018
See yesterday's Links and Antidote du Jour here.