What to expect from Federal Reserve chair's Jackson Hole speech FT
Elon Musk Hires Morgan Stanley to Help Take Tesla Private Bloomberg
Tesla Factory structure caught on fire in Fremont [update: fire now extinguished] electrek. I worked in many factories, back in the day, and never once encountered a fire; supports my view that the Tesla shop floor is a hell-hole.
Kalashnikov's CV-1 electric car touted as Russia's answer to Tesla BBC. Hard to beat the Kalishnikov brand, but the styling is a bit… Soviet.
Banker pleads guilty to money laundering charges, S. Fla. properties could be seized South Florida Business Journal. "Krull admitted that he helped private clients from Venezuela embezzle about $600 million from Petróleos de Venezuela, S.A. (PDVSA), a state-owned oil company." E. Mayer: "Perhaps this sort of insider-looting explains at least part of Venezuela's financial woes."
Puerto Rico
What Happened in the Dark: Puerto Rico's Year of Fighting for Power Wired

The Independent Investigator's Final Investigative Report (PDF) The Financial Oversight & Management Board of Puerto Rico. Lengthy.
Year after Harvey, poor having toughest time recovering AP
Brexit
Goldman Sachs sells new London headquarters for £1.2bn Finance News
Jeremy Corbyn vows radical shake up in how the BBC is run if Labour takes power Daily Mirror
Syraqistan
Scott Morrison beats Peter Dutton in Liberal spill to succeed Malcolm Turnbull; Julie Bishop loses deputy position ABC Australia
China?
The US cannot halt China's march to global tech supremacy FT
New Cold War
Musician Bobi Wine Arrested and Tortured by USA's Man in Africa Black Agenda Report (GF).
Trump Transition
Reality Winner, National Security Agency Leaker, Sentenced To 5 Years HuffPo
Democrats in Disarray
Inside the progressive movement roiling the Democratic Party Reuters. This is the stat that's getting play: "The Reuters–Ipsos survey found 85 percent of Democrats said they support [Medicare for All] along with 52 percent of Republicans." However, the whole piece is worth a read for insight into the various backers I've been tracking: Our Revolution, Brand New Congress, Justice Democrats, etc.

What The Party 'Strategists' Say Is Not What The Voters Want Moon of Alabama. In fact, what the strategists want is fringe.

Loyal Democratic donors: We're done with the DNC 'until they get their act together' McClatchy
The lesson we refuse to learn about Republican voters The Week
Health Care
Two Challenges The Single-Payer Movement Must Address Shadowproof

A Koch-funded think tank tries hard to pretend that it didn't find savings from Bernie Sanders' Medicare plan Michael Hiltzik, Los Angeles Times
Big Brother Is Watching You Watch
Facebook: the new Credit Reporting Agency? Credit Slips. Yikes.
Net Neutrality
Verizon's Throttling of Fire Fighters Could Go Unpunished Because the FCC Repealed the Open Internet Order EFF
Class Warfare
Alcohol use and burden for 195 countries and territories, 1990–2016: a systematic analysis for the Global Burden of Disease Study 2016 The Lancet. From the conclusion: "Our results show that the safest level of drinking is none."
Antidote du jour (via):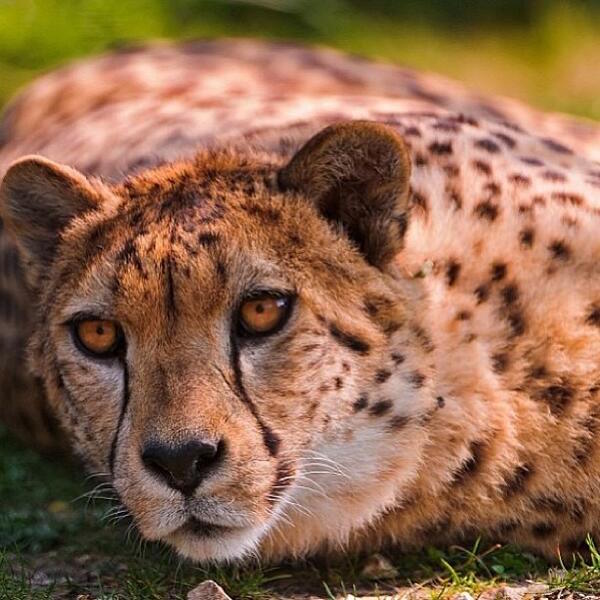 Bonus antidote:
This little fella taking a ride on my lawnmower. I took it off and it climbed back on.. Enjoying the vibration. ? pic.twitter.com/VfuK3BDWS0

— . (@FreeSpirit_444) August 21, 2018
See yesterday's Links and Antidote du Jour here.