Vehicle subscription becomes reality at Naperville dealership Daily Herald (JB). I'm so old I remember when ordinary people actually owned stuff…
U.S. and Canada reach last-minute accord to conclude talks on new NAFTA Los Angeles Times. Surprising many.
Renegotiated NAFTA Deal: Improvements on Some Key Demands and More Work Needed (PDF) Lori Wallach, Public Citizen
News Analysis: Why global trade in urgent need of change Xinhua
ECB's economic model shows US losing trade war but neglects politics Handelsblatt
Elon Musk Tweets May Cost Tesla Investors Close to $20 Billion Bloomberg. Oopsie.
Tory Conference App Security Blunder Exposes Ministers' Personal Details HuffPo
Watch: Tory conference attendees applaud Boris-bashing in main hall Spectator
Brexit
Brexit Has Brought Britain to a Standstill Bloomberg
Money launderers are taking EU to the cleaners, experts say France24
Nobody has a plan to lift the curse on centrist politics in Germany Wolfgang Münchau, FT
Why the League Is New Bane of Italy's Establishment Bloomberg
Huge protests in Brazil as far-right presidential hopeful returns home Guardian
The Brazilian Elite's Plan to Destroy the Workers' Party Has Failed The Nation
Why independence is not on the ballot in Quebec's election The Economist
China
Syraqistan
The US Military-Industrial Complex's Worst Nightmare: The S-300 May Destroy and Expose the F-35 Strategic Culture. Big if true.
North Korea
North Korea, South Korea begin removing landmines along fortified border Reuters
Kavanaugh
Chad Ludington's Statement on Kavanaugh's Drinking and Senate Testimony NYT. Ludington: "I can unequivocally say that in denying the possibility that he ever blacked out from drinking, and in downplaying the degree and frequency of his drinking, Brett has not told the truth." Kavanaugh: " I — passed out would be — no, but I've gone to sleep, but — but . That's the — that's the — the allegation, and that — that — that's wrong." I've helpfully underlined Kavanaugh's perjury. "It's not the crime, it's the cover-up." Oh, and this from Chad: "On one of the last occasions I purposely socialized with Brett…." Nobody can stick in the shiv like a WASP!

1 big thing: Brett Kavanaugh is "too big to fail" Axios. No plan B? I don't believe it for a minute.

Mormon women speak out about the Brett Kavanaugh proceedings Medium (GF).

Pack the Supreme Court The Intercept. "Democrats should add at least two new seats to the Supreme Court and then fill them, ideally, with left-wing, well-qualified women of color." Except you know that won't happen. The Democrats will pick "well-qualified" neoliberal "women of color." I mean, come on.

In memo, outside prosecutor argues why she would not bring criminal charges against Kavanaugh WaPo

Fury Is a Political Weapon. And Women Need to Wield It. Rebecca Traister, NYT

Silicon Valley's Brett Kavanaugh problem Engadget. NDAs, private arbitration…
Trump Transition
How the Trump Era Lays Bare the Tension in the Marriage Between Conservatism and Capitalism The Intercept

New California internet neutrality law sparks US lawsuit AP

Report blasts TSA leadership for 'toxic culture,' blames it for high attrition, poor morale Federal New Radio
Imperial Collapse Watch
Where Are The Most Viruses In An Airport? Hint: It's Probably Not The Toilet NPR. Hilarity ensues, as security theatre provides the vector for the next pandemic…
New Draconian Policy Affects Books & Mail in PA Prisons CBLDF (SC).
Moats: As higher education shifts to worker training, is there room for the humanities? VT Digger. As I keep saying, humanities major Stephen King was the largest donor to the University of Maine, until a corrupt neoliberal administrator (the President) ticked him off.
Class Warfare
So is it nature not nurture after all? Guardian
Your DNA Is Not Your Culture The Atlantic. The Spotify/Ancestry DNA partnership "creates custom playlists for users based on DNA results they input."
Escaping India within India LiveMint
Psychologists define the 'dark core of personality' Science Daily (original). n>2500. Readers?
Antidote du jour (via):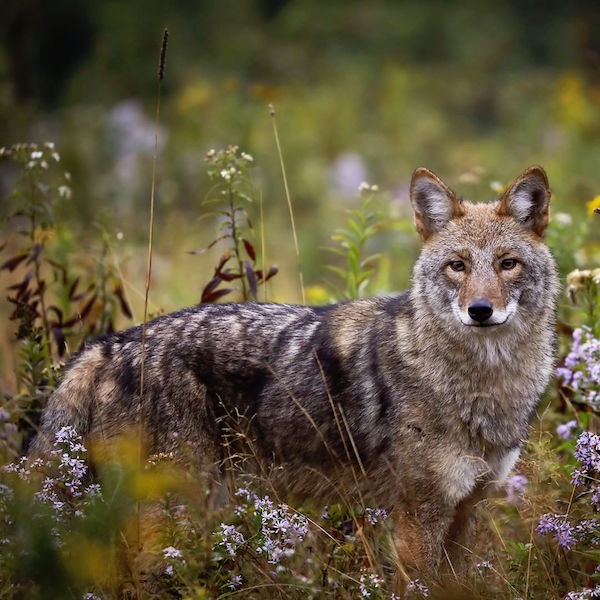 See yesterday's Links and Antidote du Jour here.