By Lambert Strether of Corrente.
Trade
"Maersk planning for tariffs to hit hard in 2019" [Supply Chain Dive]. "A.P. Moller – Maersk expects tariffs to take a bite out of the ocean shipping industry in 2019, according to executives on a recent earnings call. The carrier will meet this contraction by 'rightsizing' its capacity on the Pacific routes out of the U.S. — a process that has already begun, according to Chief Commercial Officer Vincent Clerc, since West Coast ports are already forecasting a slowdown in the new year."
"How the Midterm Election Affects the Fate of NAFTA Renegotiations" [Lori Wallach, Public Citizen]. "A lot of corporate lobbyists and congressional Republicans were downright scornful of U.S. Trade Representative Robert Lighthizer's efforts to engage on NAFTA renegotiation with the congressional Democrats and unions that have opposed past trade deals. Now his approach appears prescient: After this election, only trade deals that can earn Democratic support will get through Congress. Regardless of the change in control of the House, there is a path to creating a final NAFTA package that could achieve broad support. In response to publication of the NAFTA 2.0 text, congressional Democrats that have opposed past pacts did not launch a campaign against it, but rather identified where progress was made and where more work is essential…."
Politics
"But what is government itself, but the greatest of all reflections on human nature?" –James Madison, Federalist 51
2020
"It's Not Too Early to Start Looking at the 2020 Senate Map" [Inside Elections]. Yes, it is. "The next class of senators was last elected in 2014 — a great midterm year for Republicans in which they gained nine seats. But the consequence of having a good year in the Senate is having to defend those seats six years later. Republicans will be playing more defense next cycle, defending at least 21 Senate seats while Democrats will be defending 12 — the opposite dynamic from this cycle."

"Former Vice President Joe Biden adopts adorable shelter dog" [ABC30]. • He's running. Or he wants a friend in Washington…

Trump is genuinely unpopular:

There's not any precedent for an opposition party coming this close to matching the president's vote total from 2 years earlier. The closest to an exception was when Democratic House candidates in 1970 got 92% of Nixon's vote total from 1968. pic.twitter.com/NOTLQnYI9z

— Nate Silver (@NateSilver538) November 18, 2018

Which doesn't mean he wouldn't be a formidable opponent for the sort of candidate the Democrat establishment woud prefer…
Please Kill Me Now
"Beto O'Rourke blows up the 2020 Democratic primary" [Politico]. "'All the guy would have to do is send out an email to his fundraising base … and he raises $30 million,' the bundler said. 'That has totally changed the landscape for the Tier 1 guys, because now Bernie and Warren, now they have competition. It completely changes the game if Beto runs. And he should run … .'" • So we're not going to prosecute any bankers again?
2018
FL: "Brenda Snipes submits resignation as Broward elections supervisor" [Orlando Sun-Sentinel]. "Just hours after finishing a tumultuous election recount, Broward Supervisor of Elections [Democrat] Brenda Snipes submitted her resignation, ending a 15-year tenure full of botched elections, legal disputes and blistering criticism… Most serious was a circuit judge's ruling earlier this year that her office violated state and federal law by destroying ballots from the 2016 primary election too early. She authorized the ballot destruction 12 months after the primary, instead of waiting 22 months as required. The ballot destruction took place while the ballots were the subject of a public records lawsuit from a losing candidate seeking to inspect the documents."

GA Secretary of State: "Most Important Race in Georgia May Not Be the Governor's Race" [Courthouse News]. Candidates are Republican Brad Raffensperger and Democrat John Barrow. "The candidate who takes over Kemp's post as secretary of state will immediately step into a position of enormous power over the state's electoral systems. The new secretary of state will control Georgia's voter registration database, oversee any voter purges that take place, and assume responsibility for replacing the state's outdated voting machines."
2018 Post Mortems
FL: "In year of Democratic hopes, GOP comes out on top in Florida" [Associated Press]. ""Although nobody wanted to be governor more than me, this was not just about an election cycle,' said [Andrew Gillum,] the 39-year-old Tallahassee mayor. This was about creating the type of change in this state that really allows for the voices of to show up again in our government, in our state, and in our communities. We know that this fight continues.'" • Hmm… "Every day people"… sounds like "everyday Americans." Floridians, am I being unfair when I think that the more I hear Gillum, the mushier he gets?

GA Governor: "Why Democrats Should Not Call the Georgia Governor's Race "Stolen"" [Slate]. "[F]or three reasons, Democrats should stop with the rhetoric that the race was 'stolen,' as Sen. Sherrod Brown, an Ohio Democrat, has said, and they should not follow the lead of Kemp's Democratic opponent Stacey Abrams, who repeatedly refused to acknowledge Kemp as the 'legitimate' winner of the election when questioned Sunday by CNN's Jake Tapper. First, rhetoric about stolen elections feeds a growing cycle of mistrust and delegitimization of the election process… Second, the rhetoric about a stolen election is unproven… Saying Kemp tried to suppress Democratic votes and saying the election was stolen are two different things… This ties in with the third and final problem I see with 'stolen election' rhetoric: It focuses attention on the wrong question: whether there was enough suppression to change election outcomes…. Rather than questioning the election's legitimacy or making uprovable claims of stolen elections, Democrats should focus their efforts into doing whatever is possible to prevent voter suppression and incompetence in the upcoming 2020 elections." • The problem here is that Democrats have a proven history of rolling over when there's a prima facie case for election theft (see Florida 2000). That feeds public mistrust too, and has for years. Next, I think the case that Kemp stole Georgia 2018 can be proved (see here). Finally, without a narrative of actual voter suppression, how do "efforts" to prevent voter suppression build up a head of steam?
Realignment and Legitimacy
"Alexandria Ocasio-Cortez Backs Effort to Unseat Fellow Democrats" [Daily Beast]. "'The problem of money in politics is bipartisan,' she continued, calling in from her Bronx apartment. 'It is systemic. It is not personal. It's not about an individual being a bad leader. It's about how we allow a corrupting system to really influence the most powerful positions of policymaking.'" • Stop making sense.

Another brilliancy prize for AOC:

so @Ocasio2018 is doing another instagram live video where she cooks dinner and just chats about stuff and this is my new favorite show.

now she's chopping onions and talking about Labor

— Michael Cavadias? (@michaelcavadias) November 19, 2018

Concrete material benefits:

The air quality from the #ClimateFire is a public health emergency and our small chapter is only addressing a small slice of SF residents who desperately need air purifiers and masks. This weekend our chapter distributed over 2.8k masks, which looks a bit like this pic.twitter.com/BYcVnKu0jb

— DSA San Francisco (@DSA_SF) November 19, 2018

"Calling Out Racist Voters Is Satisfying. But It Comes at a Political Cost' [Briahna Gray, The Intercept]. Well worth a read. I'll pull out the Sanders quote that got liberal knickers in a twist: "There are a lot of white folks out there who are not necessarily racist, who felt uncomfortable for the first time in their life about, you know, whether or not they wanted to vote for an African-American." IMNSHO, Sanders was talking about implicit bias, and was 100% correct to say that's not the same as racism. And Gray points out the political reality: "At 72 percent of the country, white Americans are still a necessary part of any political coalition." Maybe weaponizing racist smears isn't the best move for liberals? (See Adolph Reed for the class interests at play in "race reductionism."

"Electoral Competition under Best-Worst Voting Rules" (PDF) [Dodge Cahan and Arkadii Slinko (TF)]. "Describing the equilibrium properties of different voting systems is an important

task for several reasons." • That's all I can tell ya. TF summarizes: "Link to a technical paper but which has readable sections and conclusions showing how most-minus-least voting could help eliminate extremist candidates whilst not necessarily electing middle-ground nobodies. (NB although I have never worked on such voting, I co-authored many key papers in the more general area of 'best-worst scaling'; personally I and collaborators disagree with the article authors in giving 'lower weight' to a voter's 'least liked' choice…it is less intuitive to voters to do that and IMHO would worry them that populists were being favoured via "higher weights" on "most preferred" choices)."
Stats Watch
Housing Market Index, November 2018: "This is no misprint. The housing market index has suddenly buckled lower, falling… in November for the lowest score since August 2016. Rising mortgage rates are a major factor behind the unexpected plunge" [Econoday]. "This is no misprint. The housing market index has suddenly buckled lower, falling 8 points to 60 in November for the lowest score since August 2016. Rising mortgage rates are a major factor behind the unexpected plunge." And: "The National Association of Home Builders (NAHB) reported the housing market index (HMI) was at 60 in November, down from 68 in October. Any number above 50 indicates that more builders view sales conditions as good than poor" [Calculated Risk]. "This was well below the consensus forecast, but still a decent reading." • Mr. Market seems not to agree.
E-Commerce Retail Sales, Q3 2018: "Despite the slowing, e-commerce sales are far outpacing total retail sales" [Econoday]. "As a percentage of total retail sales, third-quarter e-commerce rose 2 tenths to 9.8 percent."
Debt: "Households remain far less in debt than they were during the recession" [MarketWatch]. "The New York Fed on Friday released its third-quarter household and credit report, and comparing the aggregate household debt balance to the Commerce Department's disposable personal income shows that the ratio rose slightly, to 86.54% from 86% at the end of the second quarter. Those numbers are well below the peak of 116.3%, reached just as the U.S. had entered a recession in the first quarter of 2008."
Public Utilities: "PG&E Shares Stumble Again on Report of Second Incident Prior to Camp Fire" [247 Wall Street]. "In a press release describing the company's efforts at restoring electrical power to customers, PG&E subsidiary Pacific Gas & Electric Company referred to 'an additional initial electric incident report' filed with the CPUC… Friday's share price recovery followed comments by CPUC president Michael Picker who said the commission 'doesn't want PG&E to go into bankruptcy.' Picker's comments were interpreted to mean the commission would figure out a way to allow PG&E to issue state-authorized bonds to meet potential claims from the Camp Fire."
Transportation: "Volkswagen AG will put nearly a third of the $150 billion it is investing over the next five years toward the development of electric cars, self-driving vehicles and digital services" [Wall Street Journal]. "Volkswagen's budget underscores the challenge posed by technology, as electric vehicles are set to go mainstream and self-driving cars get closer hitting the streets. That's triggering upheaval in automotive supply chains as tech companies move into the sector and the cost of new technologies pushes conventional auto makers to cooperate with competitors. Volkswagen plans to build 16 electric-vehicle factories world-wide, largely by converting existing plants, and acquire battery capacity to build millions of electric vehicles. That will push expansion of the charging infrastructure that could spur moves toward electric trucks."
The Bezzle: "How Elon Musk might make $920 million in Tesla debt go away" [Los Angeles Times]. In a midget sub? More: "The debt is in the form of convertible bonds, a kind of instrument that can be converted into shares of Tesla stock under certain conditions. If conditions are met, and all bondholders convert, Tesla would suddenly gain $920 million worth of much-needed financial flexibility. To spark a conversion, Tesla needs to boost its stock price to $359.87 or higher at some point in the three-month period between Dec. 1 and Feb. 28. The higher the price goes, the more likely holders will convert. A successful conversion would go a long way toward helping Tesla meet Chief Executive Elon Musk's bold financial goals."
The Bezzle: "Battery and design woes continue to torment e-scooter startup Lime" [Freight Waves]. "E-scooter startup Lime is having problems with vehicles catching fire – a problem it attributes to the batteries produced by Ninebot. It also is hearing complaints of bikes breaking down, which it figures is a design flaw of all Okai-manufactured vehicles, leading to a mass recalls on the said bikes." • Picking up Elon's mad manfacturing skillz?
The Bezzle: "Carlos Ghosn arrested and faces ousting at Nissan" [Financial Times]. "Carlos Ghosn has been arrested and is set to be ousted as chairman of Nissan…. Marking an abrupt downfall for one of the most powerful executives in the global motor industry, Nissan issued a statement on Monday saying an internal investigation had revealed that Mr Ghosn had understated his income over many years…. It also accused Mr Ghosn and another director, Greg Kelly, of misdirecting the company's investment and using company expenses for personal use." • Arrested? For what?!
Tech: "Apple CEO Tim Cook calls new regulations 'inevitable'" [Axios]. Cook: "Generally speaking, I am not a big fan of regulation. I'm a big believer in the free market. But we have to admit when the free market is not working. And it hasn't worked here. I think it's inevitable that there will be some level of regulation. I think the Congress and the administration at some point will pass something." • Silly me, I thought this was an article instead of a teaser for Axios' HBO interview with Cook. What's to be regulated? What "something" will be passed?
Rapture Index: Closes down 1 on earthquakes. "The lack of activity has downgraded this category" [Rapture Ready]. Record High, October 10, 2016: 189. Current: 180. Testing whether 180 is a floor.
Gaia
"Wealth cannot save you from climate change" [Ryan Cooper, The Week]. "The bedrock reality here is that wealth is a claim on the material resources that are still socially developed. Money gives you power over other people — the ability to buy goods and services that others work to create. If those other people are harmed badly enough, that wealth could easily evaporate into nothing."
"The Damaging Myth of Individual Culpability" [Data for Progress]. "The magnitude of change necessary to halt global warming in the next decade demands nothing short of a revolution in how countries consume resources, especially the United States. The US finds itself at or near the top of any list calculating contributions to global greenhouse gas emissions: cumulative, current, per capita, or consumption-based. The suggestion that the US tops these lists as a result of individual failures to make sustainable choices reveals a willful ignorance of the policies and power interests pushing carbon-intensive lifestyles. Focusing on the role of individual choices distracts from the true potential for change, which lies in policies that allow for, incentivize, or require lower-carbon behaviors. tPresently in the United States, a large proportion of CO2 emissions comes from electricity production and transportation. Lists of ways to fight climate change miss the critical fact that individuals cannot, on their own, build wind turbines, close coal power plants, protect carbon-absorbing forests, or expand subway systems. These actions require government policy and investment. • No duh!
"Italy's olive crisis intensifies as deadly tree disease spreads" [Nature]. "The original containment plan required infected trees to be uprooted and destroyed, as well as the destruction of apparently healthy trees surrounding them. It also mandated the spraying of insecticides to control spittlebugs, which transfer the bacteria between trees. But environmentalists and some farmers have objected to these practices, and some have claimed that the containment measures were based on false science, inflaming tensions with researchers trying to understand and track the disease. Politicians have wavered over whom to please, and the activities have often been stopped by protests and court cases. Some trees identified as infected through monitoring activities earlier this year have remained standing."
Health Care
"Medicare for All Turned Out to Be a Winning Issue in the Midterms" [Slate]. "So how did those Medicare for all–touting congressional hopefuls fare in the midterms? It depends a bit on how you crunch the numbers, but the short answer is: pretty darn good! As of Thursday, these progressives appear to have flipped nine congressional seats from red to blue and were still hanging on in another such race, Texas' 23rd, where Gina Ortiz Jones trails Rep. Will Hurd by a fraction of a percentage point in an election that remains too close to call. When all the votes are counted, then, they should account for either nine or 10 of the 36 to 42 seats Democrats will have picked up in the midterms."
"How Did Medicare for All Candidates Fare in the Midterms?" [Splinter News]. "This year, a majority of House Democratic candidates endorsed Medicare for All, according to the union National Nurses United. If you had told me in 2014, or even 2016, that this would happen, I would have frowned at you, walked away, and possibly tried to contact someone who cares about you out of concern for your mental health. This was pretty damn huge. There are plenty of caveats to that astounding figure. Saying you'll support Medicare for All is a different thing than actually doing so at a time when Democrats control Congress and could feasibly pursue that policy agenda…. This year, a majority of House Democratic candidates endorsed Medicare for All, according to the union National Nurses United. If you had told me in 2014, or even 2016, that this would happen, I would have frowned at you, walked away, and possibly tried to contact someone who cares about you out of concern for your mental health. This was pretty damn huge. There are plenty of caveats to that astounding figure. Saying you'll support Medicare for All is a different thing than actually doing so at a time when Democrats control Congress and could feasibly pursue that policy agenda."
Net Neutrality
"Editorial: Internet Bill of Rights deserves tech industry support" [San Jose Mercury-News]. "The tech industry should throw its full support behind Bay Area Congressman Ro Khanna's Internet Bill of Rights proposal, which would end the United States' distinction as the only major developed nation without fundamental online user protections…. 6) To access and use the internet without internet service providers blocking, throttling, engaging in paid prioritization, or otherwise unfairly favoring content, applications, services, or devices." • And nine other points. Worth a look.
Militia Watch
"39 suspected gang members charged in major drug, gun trafficking investigation in Pasco" [WFTA (Tampa Bay)]. "We're learning about the nearly 40 gang members cuffed and jailed in a big investigation unfolding in the Tampa Bay area… They say the suspects are part of the Unforgiven and United Aryan Brotherhood prison gangs working mostly out of Pasco County. But most stunning of all is the amount of guns authorities confiscated including a rocket launcher and pipe bombs." • Actually, I'm not sure that, despite the name. Aryan Brotherhood is a militia. But let's hope they don't get any ideas…
Black Injustice Tipping Point
"Closing the Racial Wealth Gap: A Conversation" [Belt Magazine]. "The real estate business as a whole has explicitly kept Black and brown families down. Even though we are repairing credit and finding employment and getting families prepared, we have way too many homes vacant in our community. The value of our homes is almost flat, while in other areas of the city the value of the home increases. The whole appraisal and valuation of the homes in our community are impediments and stacked against us. Additionally, some seniors have beautiful brick bungalows, two-flats and three-flats. We're having to take out a second mortgage or refinance, and it's not to invest in something else. Our money often is used to hire a lawyer to address our son's or grandson's issue with the criminal justice system. Or it can be something as simple as a parking ticket or a red light violation. (Note: A ProPublic Illinois investigation this year showed how motorist ticket debt is disproportionately driving Black Chicagoans into bankruptcy.)" • Class experienced through race.
Class Warfare
"Constitutional Law 101: A Primer for the Law and Political Economy blog" [Law & Political Economy]. "First, constitutional law is fundamentally a project of state-building, a battle over the core question of who governs. Call this 'the structural constitution'…. A second key theme is the battle for inclusion, the contestation over the scope and meaning of 'We the People', in whose name the Constitution functions. Call this 'the substantive constitution.'…. one abiding lesson is that structural holdings are shaped by and emerge from concrete historical and political conflicts with immediate stakes. For example, a preference for state over federal power could in some contexts be a proxy for reallocating power away from constituencies pushing for more egalitarian and inclusionary policies. But at the same time, structural holdings are reversible: those inferences are historically contingent." • Part one of a series; more to come.
"Can Paying for the Poor to Have Lawyers Actually Save a City Money?" [Governing]. "[T]he city could save $45.2 million each year with an annual investment of $3.5 million in services for low-income renters, according to a recent report commissioned by the Philadelphia Bar Association. Right now the city spends $800,000 to pay for legal services for people facing eviction as well as financial counseling for low-income tenants. That money also funds tenants' rights education and outreach, plus a legal center that helps resolve landlord-tenant disputes. It's a pilot program in its second year. Ramping up the program to $3.5 million would allow Philadelphia to assist more than 14,000 residents, compared to 4,400 now." • I don't know what's come over Philly. First Larry Krasner. Now this.
"Labor's Real Innovators Will Come from the Ranks, Not the Corporate World" [Labor Notes]. ""Put your faith in the rank and file" was the advice that famed longshore union organizer Harry Bridges used to give. But instead of turning to union members for the bold ideas we need, some labor leaders are taking cues from the corporate world. Take the Service Employees (SEIU), which recently posted a job for an ' Specialist.' What would such a specialist do? It's impossible to tell from the posting, a garble of buzzwords that reads like a Silicon Valley venture capitalist's TED talk. For instance: 'The Innovation Specialist will train and guide teams in the use of innovation methods, tools, and practices to enable staff in SEIU's locals and in its International Union to innovate systematically with method and rigor.' No labor-movement experience is required. Instead applicants must have a 'working knowledge of innovation methodologies,' including the tech world's version of lean production." • Yikes…
News of the Wired
"What the heck is going on with measures of programming language popularity?" [TechCrunch]. "According to GitHub's 2016 and 2017 reports, the world's most popular programming language, by a considerable distance, is Javascript. Python is second. Java is third, and Ruby a close fourth…. These statistics do actually matter, beyond being an entertaining curiosity and/or snapshot of the industry. Languages aren't all-important, but they're not irrelevant either. People determine what languages to study, and sometimes even what jobs to seek and accept, based on their popularity and their (related) projected future value. So it's a little upsetting that these three measures are so starkly, radically different. Sadly, though, we seem to still be stuck with tea leaves rather than hard numbers." • Where's SNOBOL?
"Post-REST" [Tim Bray]. "But I bet that for the fore­see­able fu­ture, a high pro­por­tion of all re­quests to ser­vices are go­ing to have (ap­prox­i­mate­ly) HTTP se­man­tic­s, and that for most con­trol planes and quite a few da­ta planes, REST still pro­vides a good clean way to de­com­pose com­pli­cat­ed prob­lem­s, and its ex­treme sim­plic­i­ty and re­silience will mean that if you want to de­sign net­worked app­s, you're still go­ing to have to learn that way of think­ing about things."
"Brainwaves Encode the Grammar of Human Language" [Nautilus]. "In this exciting age of the brain, where we know more about our brains than ever before, being able to link basic experiences like speaking and understanding language directly to brain function is especially important. Linking our brains to our behaviors holds the key to understanding not only what it means to be human, but also to understanding how the (arguably) most complex computing device in the universe, the human brain, gives rise to our daily experiences." • Yes, and just think what the Marketing Department can do when it gets its hands on this. Also, Human Resources.
* * *
Readers, feel free to contact me at lambert [UNDERSCORE] strether [DOT] corrente [AT] yahoo [DOT] com, with (a) links, and even better (b) sources I should curate regularly, (c) how to send me a check if you are allergic to PayPal, and (d) to find out how to send me images of plants. Vegetables are fine! Fungi are deemed to be honorary plants! If you want your handle to appear as a credit, please place it at the start of your mail in parentheses: (thus). Otherwise, I will anonymize by using your initials. See the previous Water Cooler (with plant) here. Today's plant (TH):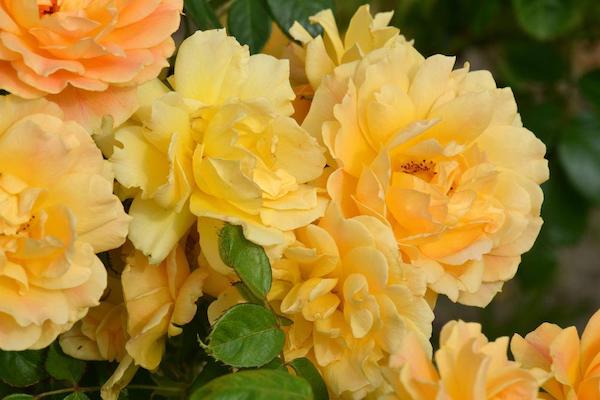 TH writes: "Sorry, can't think of anything to say about this picture that isn't obvious."
* * *
Readers: Water Cooler is a standalone entity not covered by the annual NC fundraiser, now completed. So do feel free to make a contribution today or any day. Here is why: Regular positive feedback both makes me feel good and lets me know I'm on the right track with coverage. When I get no donations for five or ten days I get worried. More tangibly, a constant trickle of small donations helps me with expenses, and I factor that trickle in when setting fundraising goals. So if you see something you especially appreciate, do feel free to click below! (The hat is temporarily defunct, so I slapped in some old code.)
Or Subscribe to make a monthly payment!