Jesus Announces Plans To Return Once The Dow Clears 27,000 The Onion
Man shot by pet dog insists 'he didn't mean to do it' Independent
Cockroaches deliver karate kicks to avoid being turned into "zombies" Ars Technica
Probiotics of the plant world: Why soil microbes are gaining worldwide interest Australian Broadcasting Corporation News
The New Canon Chronicle of Higher Education
SI gets a makeover Physics World. Kilogram redefined.
The most intellectual creature to ever walk Earth is destroying its only home' Guardian
A new, eye-wateringly high estimate of the cost of obesity in the US Ars Technica
Wars over fish increasingly likely as countries use military force to protect 'critical commodity' Australian Broadcasting Corporation News (The Rev Kev)
Business is big in Germany, but not easy, World Bank says Handelsblatt
Brexit
Revealed: Theresa May's secret Brexit deal The Times. The front page claim….

Brexit: the pivoting May EUReferendum.com. And a debunking.

Barclays and Lloyds among worst performers in EU stress tests FT
Waste Watch
Shipping industry cracks down on plastic waste TreeHugger

TWO YEARS SINCE PAKISTAN'S GADANI SHIP-BREAKING DISASTER, WHY ARE WORKERS STILL DYING? SCMP (J T McPhee).
Cancer-linked Chemicals Manufactured by 3M Are Turning Up in Drinking Water Bloomberg (JohnnyGL)
Big Brother IS Watching You Watch
Chinese-style 'digital authoritarianism' grows globally: study France 24

TSA gives green light to test new technology that can screen passengers from 25 feet away LA Times
Kill Me Now
Michelle Obama Should Go High—And Kick, Writes Kiese Laymon Vanity Fair
Realignment and Legitimacy
Obama rips hecklers: Why are the people who won the last election 'so mad all the time?' WaPo. That is the question. And the failure of Democrats to appreciate that legitimate anger is why we're where we are, with Trump in the White House.

Democrats Say Republicans Are Stealing the Midterms. Are They Right? Politico

Criminal Justice on the Tuesday Ballot Marshall Project

Forget About The Candidates. What Else Is On The Ballot This Week? FiveThirtyEight

Here's a look at the 11 propositions California voters will weigh on Nov. 6 LA Times. Note emphasis on affordable housing.

Protect public trust by auditing elections: It's easier than you might think The Hill. Don't like the Russia, Russia, Russia framing. And I have a far better idea: handmarked paper ballots, hand counted in public. What's so difficult about that?

Can the Republic Strike Back? New York magazine. Reading Andrew Sullivan's latest is usually a good way to calibrate the current state of pearl-clutching.
Class Warfare
Capitalism = Competition = Fair Play. @amazon waves middle finger in face of capitalism w/HQ2 ruse. It was always DC Metro. An abuse of the commonwealth. #con https://t.co/VC4hYoai81

(via Matt Stoller)
— Scott Galloway (@profgalloway) 3 November 2018
Syraqistan
Russia
Taibbi: Russia's Biggest Problem Will Soon Be Ours Rolling Stone. Matt Taibbi. Missed this earlier this week.
India
Where goats drink first: Women struggle as coastal India grows saltier Thomson Reuters Foundation

After US relief, India works to pay for Iran oil in rupees Times of India
Trump Transition
Trump Displays His Contempt for the Iranian People American Conservative

Trump and the Hart-less Presidency NYT MoDo
Wilfred Owen – A Poet Who Wrote the Great War's Epitaph Even as It Was Writing His The Wire . One hundred years ago today, Wilfred Owen fell to German machine gun fire. His mother received the news one week later, as bells pealed to celebrate the war's end.
Antidote du Jour: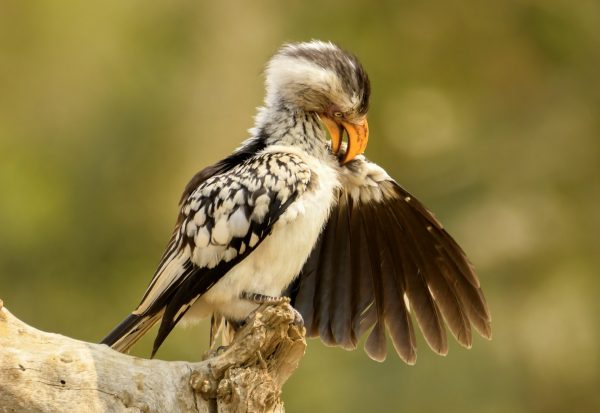 See yesterday's Links and Antidote du Jour here.