By Lambert Strether of Corrente.
Trade
"The Battle Over NAFTA 2.0 Has Just Begun" [Lori Wallach, The Nation]. "On the upside, NAFTA's outrageous investor privileges and ISDS tribunals are dramatically reined in under NAFTA 2.0… For Mexico, ISDS is replaced by a new approach: Whereas ISDS allows investors to skirt domestic courts, the new process requires investors to use such courts to resolve disputes with a government until the highest available domestic court rules, or until two and a half years pass with no resolution. In the latter case, an investor can seek compensation—but only for limited claims…. The five other investor protections in NAFTA that have resulted in almost all payouts so far are eliminated in the new agreement….. However, unless the final deal includes strong labor and environmental standards that are subject to swift and certain enforcement—which is not the case with the NAFTA 2.0 text—US firms will continue to outsource jobs, pay Mexican workers poverty wages, and dump toxins in Mexico. Absent a remedy to this fundamental failing, NAFTA 2.0 will face broad opposition."
"China's draft foreign investment law bans forced tech transfer, emphasizes reciprocity" [Reuters]. "China has proposed a ban on forced technology transfer and illegal government 'interference' in foreign business operations, practices that have come under the spotlight in a trade dispute with the United States. A draft foreign investment law, the full text of which was published by the top legislature on Wednesday, comes as China tries to resolve its protracted standoff with the United States, which accuses it of unfair trade practices including intellectual property (IP) theft and forced IP transfer."
"China says it has made plans with the US for a face-to-face trade meeting in January" [CNBC]. "China and the United States have made plans for face-to-face consultations over trade in January, the Chinese commerce ministry said on Thursday, as the world's two biggest economies advanced efforts to resolve a months-long trade war. Consultations through "intensive" telephone calls will continue in the meantime, Gao Feng, spokesman at the commerce ministry, told reporters, adding that talks have been steadily moving forward despite the Christmas break in the United States."
Politics
"But what is government itself, but the greatest of all reflections on human nature?" –James Madison, Federalist 51
2020
Sigh:

This NBC News story accusing Bernie of waging a "war" on Beto was written by a former staffer for Debbie Wasserman Schultz and a former staffer at @NeeraTanden's Center for American Progress. https://t.co/WaFV29DJCJ pic.twitter.com/LzD91AfUNq

— David Sirota (@davidsirota) December 27, 2018

"California moves up primary, wants bigger impact 2020 vote" [Associated Press]. "Early voting in California's primary will overlap with the traditional early nominating contests in Iowa, New Hampshire, Nevada and South Carolina. That could force the sprawling field of Democrats to navigate those states as well as California's notoriously complex landscape, where campaigning is done through paid political ads. Strategists estimate it could cost at least $5 million for a candidate to compete in California, an amount that could be prohibitive for all but the best-funded contenders. Nascent campaigns are asking themselves if they should gamble on California." • So liberal Democrats are optimzing the primaries for the donor class. Oh.
2018
"Stacey Abrams has joined the Center for American Progress' board of directors" [Albany Herald]. "Former Georgia House Minority Leader Stacey Abrams, who ran unsuccessfully in November against Brian Kemp in a bid for the governor's mansion, is joining the Center for American Progress' board of directors, the organization announced last week… 'The entire American Progress organization is thrilled to welcome Stacey Abrams to the Center for American Progress' board of directors,' Neera Tanden, president and CEO of CAP, said in a statement…. Abrams is also a lifetime member of the Council on Foreign Relations 'I am honored to be joining the board of Center for American Progress,' Abrams said in a statement. ', CAP has been at the forefront of progressive policy development and activism for years. Together we will find and support , voting rights, the economy, and other critical issues our nation faces.'" • [vomits]. It's gonna be great, watching Neera deploy "listen to Black women" to advance whatever pissant solution she has in mind to prevent #MedicareForAll (the liberal Democrat leadership's #1 policy goal). So much for Stacey Abrams, though in retrospect I suppose CFR membership would have been a tell.
Realignment and Legitimacy
"What do the suburbs want?" [Vox]. "'We are facing the prospect of realignment in your Rockefeller Republican districts,' Rep. Ryan Costello, who retired rather than run for reelection again as a Republican in suburban Pennsylvania, told me. "That's on the table.'…. 'They view this literally as a crisis. The Trump presidency is a crisis to democracy, our values, our morality,' Christine Matthews, a Republican pollster, said. 'It is making women physically sick. That is the word they use all the time — the word is 'nauseous.'" • This is a useful article, though it's making me a little queasy, since liberal Democrats regard these Republicans as their future. More: "[S]uburban voters have what we might call middle-class economic anxiety. They worry about health care. Many of them have aging parents, making them more familiar with medicine's rising costs. These are generally white-collar workers, but out-of-pocket costs for employer-sponsored insurance (which those workers typically have) have also gone up in recent years." • Hilariously, economic anxiety is derided as a motivation for voters in the flyover states.

"Barack Obama Goes All In Politically to Fight Gerrymandering" [The Atlantic]. "On Thursday night, Obama announced a major shift in the politics of his post-presidency, folding his Organizing for Action group into the National Democratic Redistricting Committee. The consolidation focuses and directs Obama's political activity and fund-raising for a cause that has become a major focus since he left the White House: gerrymandering reform. It ends the six-year existence of OFA, formed out of the pieces of Obama's reelection campaign, which at times struggled to find footing with a clear mission. The Chicago-based group will cease to exist….. [H]e recruited Eric Holder, his friend and former attorney general, to chair…. Holder, who will continue chairing the group as he considers whether to launch a 2020 campaign himself." • From Obama's mailer, the Executive Director will be Kelly Ward, Executive Director of the Democratic Congressional Campaign Committee. So, lots to parse here. First, Eric Holder. Wowsers. Second, the DCCC. Wowers. Third, Obama is not seeking to expand the Democrat base with voter registration (see above on suburban Republicans).

"Miguel Salazar Wants You to Think Marxism is Racist–But He Doesn't Want to Own It" [Benjamin Studebaker]. Yet again on the DSA: "[L]et me tell you in layman's terms what this debate is really about. Materialists–like Marx–think that conditions produce ideas. Idealists–like Hegel–think that ideas produce conditions. For materialists, racism came about because Europeans encountered people of colour and discovered that they could easily enslave and subjugate them. The Europeans wanted to explain why it was possible for them to do this and justify continuing to do it. Racism provides an apparent explanation and justification for European oppression. The Europeans can oppress people of colour because they are stronger, and they are stronger because of racial superiority. Notice how, for the materialist, the fact of oppression precedes the justifying ideology. The Europeans start oppressing people of colour before they come up with racism as the justifying explanation. So to get rid of racism, this oppression must first be eliminated, and to eliminate oppression it's necessary to eliminate the disparity in wealth and power which makes it possible in the first place. In practice, this leads materialists to heavily prioritise redistribution. By contrast, an idealist will argue that the idea of racism precedes racist oppression. Therefore we need to change what people believe before we can change their behaviour. So for idealists, we have to educate people, raise awareness, have a 'conversation', and so on."
Stats Watch
"Data and the #TrumpShutdown" [Calculated Risk]:
If the shutdown doesn't end quickly – the one in January 2018 lasted just two days – several agencies will not release regular government reports. For the current week, the November new home sales report will be delayed.

Update: The BLS is fully funded, and the December employment report will be released on time.

Private data – like the pending home sales report this week – will still be released. All Federal Reserve data will continue to be released (separate funding).

Also, the DOL will continue to process unemployment claims and release the weekly initial unemployment claims report.

If the shutdown lasts through this week, we should see a spike in claims in the report released the following week.
Jobless Claims, week of December 22, 2018: "There has been no breakdown in the labor market this month based on jobless claims which remain low and favorable" [Economic Anxiety]. "Clouding today's results, however, are an unusual number for state estimates including for California and Texas which raise the risk of sizable revisions in next week's report."
Consumer Confidence, December 2018: "n its least optimistic showing since July, the consumer confidence index fell" sharply [Econoday]. "The good news in the report is a further and sharp decline in those saying jobs are currently "hard to get", down 1 percentage point to a very low 11.6 percent reading that, like this morning's jobless claims data, should confirm expectations for strength in the December employment report…. The weakness in today's confidence report is not in current conditions but, for a second straight month, in expectations where job prospects and the outlook for business conditions have been eroding." And: "Consumer confidence has been on a multi-year upswing. The softening this month and last is predicted to be the beginning of a downtrend – and is showing a growing uncertainty by consumers" [Econintersect].
FHFA House Price Index, October 2018: "Moderation is the theme for home prices, both for yesterday's Case-Shiller report and also for today's FHFA house price index which managed a moderate but still solid monthly gain" [Econoday].
Coincident Index: "November 2018 Philly Fed Coincident Index Year-over-Year Rate of Growth Again Marginally Slows" [Econintersect]. "The year-over-year rate of growth relative to the previous month of the US Coincident Index declined… most of the economic indicators have moderate to significant backward revision – and this month they are generally showing slowing growth. Out of this group of coincident indicators discussed in this post, only ECRI and the Aruoba-Diebold-Scotti business conditions index have no backward revision – and both have a good track record of seeing the economy accurately in almost real time." And: "In November, 45 states had increasing activity (including minor increases)" [Calculated Risk].
The Bezzle: "Grab is messing up the world's largest mapping community's data in Southeast Asia" [TechCrunch]. "Accurate maps are, of course, essential to a smooth ride-hailing experience for Grab's 125 million registered users. Without accurate location details, ensuring that drivers and passengers can easily rendezvous becomes nearly impossible…. An India-based team from GlobalLogic, an outsourced software firm contracted by Grab, made dozens of edits in recent months that overwrote information created by OSM members, who voluntarily map streets by visiting them in person. Grab suspended work in Thailand by the GlobalLogic team after OSM members complained about numerous incorrect edits in OSM forum posts… Unlike the hobbyist mappers who collect data in person, the Grab contractors used satellite imagery to "correct" local map details in Thailand which, in fast-changing cities like Bangkok, meant that their work was incorrect because it relied on out-of-date sources.,,, Beyond making incorrect edits using a remote team, Grab — which is finalizing a $3 billion funding round from the likes [of] Toyota and SoftBank, and has raised $6.8 billion to date — appears to be using OSM data without proper attribution." • "Grab." Indeed.
Tech: "Exclusive: Foxconn to begin assembling top-end Apple iPhones in India in 2019 – source" [Street Insider]. "Apple Inc will begin assembling its top-end iPhones in India through the local unit of Foxconn as early as 2019, the first time the Taiwanese contract manufacturer will have made the product in the country, according to a source familiar with the matter. Importantly, Foxconn will be assembling the most expensive models, such as devices in the flagship iPhone X family, the source said, potentially taking Apple's business in India to a new level. The work will take place at Foxconn's plant in Sriperumbudur town in the southern state of Tamil Nadu, said the source, who is not authorized to speak to the media and so declined to be named." • Not in Wisconsin, apparently. Looks like Apple decided betting its business on China wasn't such a good idea.
Tech: "Emotionally-Sensitive AI-driven Android Interactions Improve Social Welfare Through Helping People Access Self-Transcendent States" (PDF) [32nd Conference on Neural Information Processing Systems (NIPS 2018), Montréal, Canada]. From the abstract: "[A] novel use of humanoid robots, especially robots drawing on emotionally sensitive AI, is to use the context of what feels like a human relationship to help people practice reaching advanced stages in human development. . Although beings can have difficulty reaching this state, several lines of research have shown that even briefly accessing states of self-transcendence can improve physical and psychological well-being. In this paper we briefly present results of the first experiments of which we are aware in which AI-driven, audiovisual, interactive android technology is successfully used to support the experience of self-transcendence. Individuals had AI-driven conversations with emotionally responsive AI embedded in a humanoid robot, its audio-visual avatar, or audioalone avatar. These conversations were based on exercises reported to induce self-transcendence in humans. The results suggest that . Most importantly, objective correlates of those emotions are detectable by a deep learning network." • That sounds like really valuable data. I wonder how much you could sell it for.
Tech: "What it's like to watch an IBM AI successfully debate humans" [The Verge]. "The goal was for the AI to engage in a series of reasoned arguments according to some pretty standard rules of debate: no awareness of the debate topic ahead of time, no pre-canned responses. Each side gave a four-minute introductory speech, a four-minute rebuttal to the other's arguments, and a two-minute closing statement. Project Debater held its own. Project Debater cited sources, pandered to the audience's affinity for children and veterans, and did a passable job of cracking a relevant joke or two in the process." • The next phase of online customer experience, I suppose. See here.
The Fed: "Don't Know Nothing [Eschaton]. "One can't always distinguish between the lies, the shifting incentives, and the ignorance. And Trump is right sometimes even when he's wrong! He's right about the Fed chair." • Trump lays waste to another cherished institution, which was operating to an almost superhuman peak of perfection until the day after Trump was inaugurated.
Mr. Market: "Dow falls more than 400 points as stock market relinquishes chunk of historic surge" [MarketWatch]. • Mr. Market is having a psychotic episode.
Rapture Index: Closes up 1 on financial unrest. "Many financial indexes are down more than 20% for the year" [Rapture Ready]. Record High, October 10, 2016: 189. Current: 183. Remember that bringing on the rapture is a good thing.
The 420
"Legal weed is everywhere — unless you're a scientist" [Politico]. "Americans can legally buy high quality marijuana in most states, but when scientists want to study pot in a lab, they're basically stuck with schwag. A little-known research facility at the University of Mississippi is the only place in the country that is authorized to grow and test marijuana for medical research purposes. But this effort is stymied by a slow process for certifying scientists, a lack of funding and according to pot experts, an inferior product compared to what the booming cannabis sector has rolled out in recent years." • So we've legalized marijuana, put its production and distributions in the hands of corporations, and rendered ourselves incapable of regulating the product for health and safety. Everything's going according to plan.
Gaia
"The Farm Bureau: Big Oil's Unnoticed Ally Fighting Climate Science and Policy" [Inside Climate News (DK)]. "For more than three decades, the Farm Bureau has aligned agriculture closely with the fossil fuel agenda. Though little noticed next to the influence of the fossil fuel industry, the farm lobby pulled in tandem with the energy lobby in a mutually reinforcing campaign to thwart the Kyoto Protocol on climate change, legislation like the Waxman-Markey economywide cap-and-trade plan, and regulations that would limit fossil fuel emissions…. Linda Prokopy and colleagues at Purdue and Iowa State universities found in surveys in 2011 and 2012 that while 66 percent of corn producers said they believed climate change was occurring, only 8 percent said human activities were the main cause. A quarter thought natural variations were at work, and a full 31 percent said there wasn't enough information to show that global warming was underway." • An excellent and revealing article, bearing directly on implementing a Green New Deal in rural areas.
"2 Michigan Regulators Take Plea Deals in Flint Water Case" [Courthouse Press]. "Two Michigan environmental regulators implicated in the Flint water scandal pleaded no contest to a misdemeanor Wednesday in exchange for more serious charges being dropped, bringing to six the number of officials who have agreed to such deals. Stephen Busch pleaded no contest to disturbing a public meeting, and Michael Prysby pleaded no contest to a count of violating Michigan's Safe Drinking Water Act. They had been charged with felonies, but , if needed." • Can any readers from Michigan say whether this is likely to happen?
"How easy is it to love Iceland" [Condé Nast Traveller]. "As somebody from a rather big country (India) who grew up in a considerably big city (New York), I saw something magical in Iceland's smallness and its position on the edge of the world. I was stunned that an actual country, replete with all the institutions of a high-functioning civil society—universities, research centres, businesses, TV networks, fractious political parties, newspapers, book publishers, sports teams, musicians and so on—could consist of so few people: Iceland's entire population would barely make up a neighbourhood of a modern Indian city." • So, life will go on after the Jackpot…
Health Care
"Democratic left playing a long game to get 'Medicare for All'" [Bloomberg Law]. "'We don't have the support that we need,' said Rep. Pramila Jayapal of Washington, who will co-chair the Progressive Caucus. She said that she'd favor modest expansions of Medicare or Medicaid eligibility as a step toward Medicare for All. 'I am a big bold thinker; I'm also a good practical strategist,' Jayapal said. 'It's why the Medicare for All Caucus was started, because we want to get information to our members so people feel comfortable talking about the attacks we know are going to come.'" • So many Democrat McClellans; so few Democrat Grants.
"Progressives set to push their agenda in Congress and on the campaign trail. The GOP can't wait." [NBC]. "While the party has moved left on health care, many Democrats seem more comfortable offering an option to buy into Medicare or a similar public plan rather than creating one single-payer plan that replaces private insurance and covers everyone. Progressives, led by Rep. Pramila Jayapal, D-Wash., and her Medicare For All PAC, plan to whip up support for the maximalist version and advance legislation in 2019." • The "maximalist version" is exactly what Jayapal herself, quoted by Bloomberg, says she will not seek. Not sure whether this is Democrat cynicism, sloppy Democrat messaging, or poor reporting. Or all three!
Water
"Water is getting scarcer. Is foreign investment making the problem worse?" [WaPo]. "Researchers have focused on how climate change accelerates the problems caused by water scarcity. My research points to an important additional factor: foreign investment…. Our statistical analyses show that more foreign investment into Indian states in a given year is associated with lower levels of potable water access in subsequent years, with the poorest areas hit the hardest. We find that investment in water-intensive manufacturing and highly polluting industries increases competition for a limited quantity of fresh water, while also affecting water quality. States with larger proportions of marginalized and poor populations see the greatest negative effects of foreign investment on water supplies."
Class Warfare
From the daily bot of extracts from the diaries of Samuel Pepys:

With Cocke, by coach to London, there home to my wife, and angry about her desiring a maid yet, before the plague is quite over. It seems Mercer is troubled that she hath not one under her, but I will not venture my family by increasing it before it be safe.

— Samuel Pepys (@samuelpepys) December 27, 2018
There's a lot going on there…
News of the Wired
"On entomologist Jean-Henri Fabre's birthday, a list of insect inspired disruptive technology" [Bulletin of the Atomic Scientists] (December 22). "Insects, of course, are the most diverse organisms on Earth. The 900,000 or so species of insects represent about 80 percent of the world's species, according to the Smithsonian Institution. They're also, as it turns out, the inspiration behind several disruptive engineering and military technologies." ¨• All the examples are military. What a failure of the imagination!
"Advice for Coping With Seasonal Depression, From 9 People Who Have It" [Medium]. • Some readers may find the tips useful (though I'm not keen on the product placement for "a light therapy machine that helps with cell regeneration." In my experience, light and activity — any activity are key; just get moving, especially outside in the sun. And remember, we are now past the solstice, so the days are getting longer, even if imperceptibly.
And on the same subject, really:
this section from a 1935 newspaper looks exactly like my twitter timeline pic.twitter.com/9eGX0Fwpg7

— ✦ 琳 @ ko-fi comms open! (@oikvw) September 6, 2018
Make some whoopee!
* * *
Readers, feel free to contact me at lambert [UNDERSCORE] strether [DOT] corrente [AT] yahoo [DOT] com, with (a) links, and even better (b) sources I should curate regularly, (c) how to send me a check if you are allergic to PayPal, and (d) to find out how to send me images of plants. Vegetables are fine! Fungi are deemed to be honorary plants! If you want your handle to appear as a credit, please place it at the start of your mail in parentheses: (thus). Otherwise, I will anonymize by using your initials. See the previous Water Cooler (with plant) here. Today's plant (via):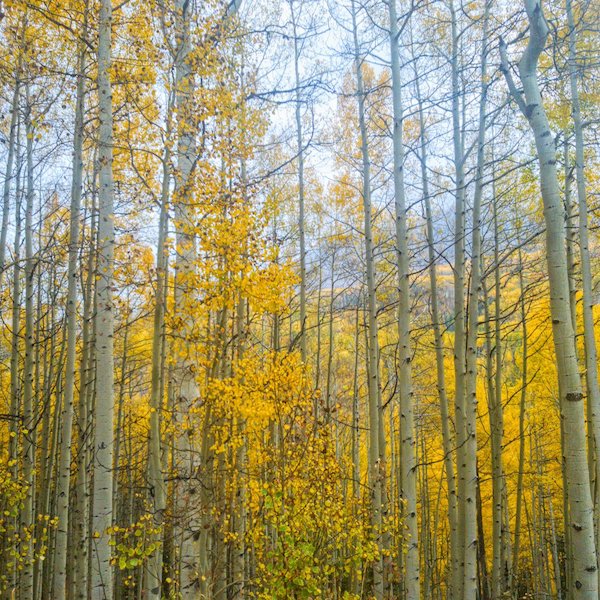 Lothlorien?
* * *
Readers: Water Cooler is a standalone entity not covered by the annual NC fundraiser, now completed. So do feel free to make a contribution today or any day. Here is why: Regular positive feedback both makes me feel good and lets me know I'm on the right track with coverage. When I get no donations for five or ten days I get worried. More tangibly, a constant trickle of small donations helps me with expenses, and I factor that trickle in when setting fundraising goals. So if you see something you especially appreciate, do feel free to click below! (The hat is temporarily defunct, so I slapped in some old code.)
Or Subscribe to make a monthly payment!