Delivery Man Spots Strange Black Pile In Middle Of Snowstorm The Dodo (David L)
Future of coffee in doubt as 60 per cent of plants now at risk of extinction Telegraph (David L)
Key West Moves To Ban Sunscreens That Could Damage Reefs Miami Herald
Watch: Massive, Moving Ice Disk Takes Center Stage, Mesmerizing Maine NPR (David L)
Swiss Scientists Have Trained Their Dog-Like Robot to Better Fend Off Its Human Oppressors Gizmodo. Kevin W: "With very disturbing gif videos."
Nothing Can Stop Google. DuckDuckGo Is Trying Anyway.Medium (Glenn F)
Bacteria In Worms Make A Mosquito Repellent That Might Beat DEET NPR (David L)
The diet to save lives, the planet and feed us all? BBC. See also EAT-Lancet diet (PlutoniumKun)
Man self-injected own semen to 'treat' back pain RTE (PlutoniumKun)
China?
Huawei Targeted in U.S. Criminal Probe for Alleged Theft of Trade Secrets Wall Street Journal. Non-payalled summary at CNBC.
Brexit
The Government has the confidence of the House of Commons.

The House has voted 325 to 306 to reject the #NoConfidenceMotion – a majority of 19. #ConfidenceVote pic.twitter.com/14BIO3D5Gf

— UK House of Commons (@HouseofCommons) January 16, 2019

ICYMI, at this point they are literally just fucking with us, for laughs https://t.co/mMbD4KFinB

— giantpandinha (@giantpandinha) January 17, 2019
New Cold War
Talk of Western intervention in the Black Sea is pure fantasy Asia Times (resilc)

Russia designs ice-breaking nuclear-powered submarine for Arctic shelf operations Barents Observer. Glenn F: "Very interesting development. Russia is very serious about developing the Artic."
Syraqistan
Big Brother is Watching You Watch
Marco Rubio Introduces Privacy Bill To Create Federal Regulations On Data Collection Fortune

Most Facebook Users Don't Know That it Records a List of Their Interests, New Study Finds The Verge
Trump Transition
Can the Swamp Drain Itself? Key Challenges for Anti-Corruption Reform Roosevelt Institute (UserFriendly)
Who's Afraid of Bernie Sanders? A Lot of Democrats, Apparently. New Republic (reslic)
Has the Government Legalized Secret Defense Spending? Rolling Stone (resilc)
Tulsi Gabbard and the Great Foreign Policy Realignment American Conservative (resilc)
A Chicago Cop Is Accused Of Framing 51 People For Murder. Now, The Fight For Justice. BuzzFeed (Chuck L)
Women Now Run the Military-Industrial Complex. That's Nothing To Celebrate. In These Times (resilc)
AMID INTERNAL INVESTIGATION OVER LEAKS TO MEDIA, THE CENTER FOR AMERICAN PROGRESS FIRES TWO STAFFERS Intercept
Four former Fed chairs call for US carbon tax Financial Times
Sears staves off liquidation, stores to remain open Boston Globe (chuck roast)
Vanguard founder Jack Bogle dies at 89 Financial Times (David L)
Sacklers Directed Efforts to Mislead Public About OxyContin, New Documents Indicate New York Times (resilc)
'A blizzard of prescriptions': Documents reveal new details about Purdue's marketing of OxyContin STAT (martha r). Important
* * *
I normally don't make fundraising appeals, but hope you will consider this one. And please forward it to people you know who might be receptive. From ChiGal:
FOR IMMEDIATE RELEASE:  5:30 P.M., TUESDAY, JANUARY 15, 2019
BRIEFS FILED IN OBAMA PRESIDENTIAL CENTER LAWSUIT

Briefs rebut claims made by Defendants in Motion to Dismiss Protect our Parks lawsuit

Chicago, IL (January 15, 2019) – Three "friends of the court" (amici curiae) briefs were filed today in Federal Court concerning a lawsuit by Protect Our Parks, Inc. (POP) that challenges the legality of using some 19.3 acres of Jackson Park for the site of the Obama Presidential Center (OPC) (Case No. 18-cv-3424: Protect Our Parks, Inc. v. Chicago Park District and City of Chicago)

The Preservation Chicago and Jackson Park Watch brief rebuts the claim of a "tradition" of building museums in Chicago's public parks;
Professor Richard Epstein, with the University of Chicago and New York University Law Schools, asserts the taking of parkland for the OPC violates the public trust doctrine and merits stricter scrutiny; and
The Cultural Landscape Foundation in Washington, D.C. says building the OPC would result in irrevocably harming the nationally significant park, designed by Frederick Law Olmsted and listed in the National Register of Historic Places.

* * * * * * * * * * * * * * * * * * * * * * * * * * * * * * *

In the meantime, our funding balance has been much depleted by our recent work, and the end is nowhere in sight.  We are in need of funds to help sustain our work.  If you have questions about making a contribution, let us know at jacksonparkwatch@gmail.com.  Checks made out to Jackson Park Watch can be sent to Jackson Park Watch, P.O. Box 15302, Chicago 60615.  We thank you.
Class Warfare
Time for America to embrace the class struggle Financial Times

Trump's economy is great for billionaires, not for working people Bernie Sanders, Guardian (Kevin C)

Senate Democrats not cosponsoring S.97; to allow for the importation of safe and affordable medications:

Bennet
Cardin
Carper
Cortez Masto
Coons
Duckworth
Durbin
Feinstein
Hirono
Jones
Kaine
Markey
Menendez
Murphy
Murray
Peters
Rosen
Schatz
Schumer
Sinema
Tester
Warner
Wyden

— Rob (@philosophrob) January 16, 2019

Gazing Downward, Looking Back The Baffler. Anthony L: "The condescending discourse of neoliberaism." Today's must read.
Antidote du jour. Martha r, from Bora Bora: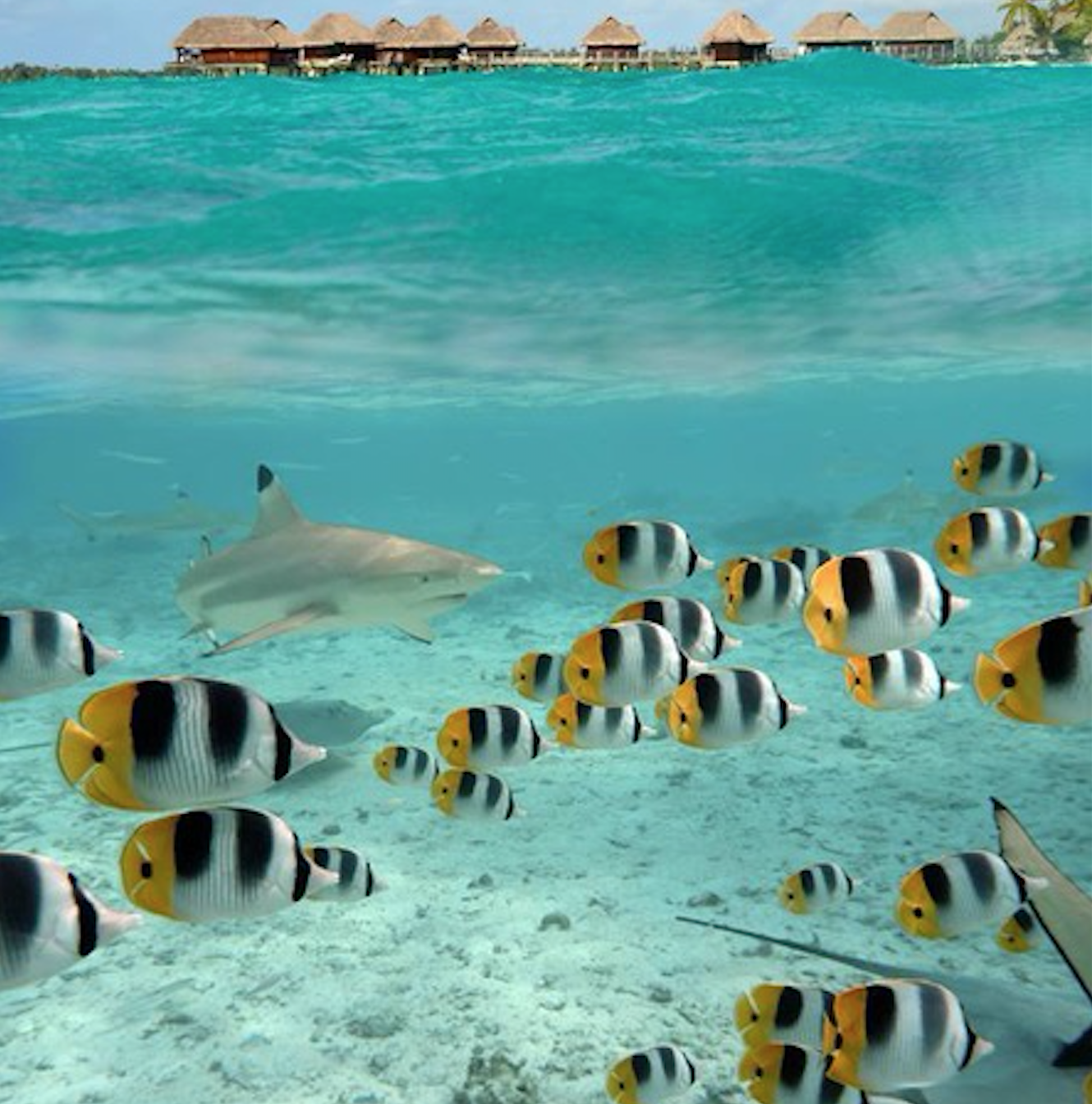 And a bonus video. This reminds me of Brexit:
See yesterday's Links and Antidote du Jour here.