Nation's coal consumption in 2018 expected to be lowest since 1979 Casper Star-Tribune
Keeping watch, pipeline protesters brave cold nights on Burnaby Mountain Burnaby Now (MR).
Uber and Lyft's valuations expose the gig economy to scrutiny FT. "Uber and Lyft customers are heavily subsidised by investors: both companies are still losing money. And while IPOs do not necessarily result in sober valuations based solely on the facts, the process will at least expose the sector to closer scrutiny."
Didi launches lending and insurance as new regulation threatens to lower driver numbers TechCrunch
Say goodbye to the cold, hard cash in your pocket Australian Financial Review
Bolsonaro: Brazil 'liberated from socialism' with him in power Reuters
Brexit
A Eurocrat's guide to Bucharest Politico. Romania takes over the EU's rotating Presidency.
Syraqistan
Russian Opposition Lacks an Agenda Beyond Getting Rid of Putin, 'Nezavisimaya gazeta' Says Paul Goble, Johnson's Russia List
'We are new Russians': How a hard-drinking nation curbed its alcohol use CBC
China?
I keep seeing images and videos of glass-bottomed bridges from China:

Breathtaking! #newyear concert on world's longest U-shaped glass bridge pic.twitter.com/YwDpVtoYEi

— China Xinhua News (@XHNews) January 2, 2019

Training videos for precarity?

Chinese manufacturing had an even worse December than expected, more data show CNBC

The future might not belong to China Martin Wolf, FT

China striving for peaceful 'reunification' with Taiwan – Xi Jinping RTE

In a post-James-Mattis South China Sea, can the next US defence chief do what needs to be done to prevent war? South China Morning Post (Furzy Mouse).

China disputes 'misleading' US$40 billion debt estimate for Pakistan's belt and road projects SCMP

China plans 6,800 km of new rail track in 2019 amid infrastructure push Reuters
Deep underground, new NYC train hub slowly takes shape AP. Key word: "Slowly." Next up, a new tunnel under the Hudson? To replace the one we know is going to fail?
Airport water fountains shut down after passengers become ill on Frontier Airlines flight CNN. Welcome to the Third World. And no jokes about Cleveland, please; this is systemic.
Trump Transition
An Agenda for 2019 Bernie Sanders, Reader Supported News (Furzy Mouse).
Democrats in Disarray
The Anti-Trump Party: How The Democratic Party Has Lost Its Defining Values In The Obsession With Trump Jonathon Turley

House Democrats to push for more diversity in top corporate ranks Politico. As opposed to, say, breaking up big banks or tech monopolies.
Health Care
Memorial Sloan Kettering's Season of Turmoil NYT. The front-page teaser is a little more direct: "Top Cancer Center in Turmoil Over Industry Ties."
Big Brother Is Watching You Watch
Big Tech May Look Troubled, but It's Just Getting Started NYT and Firm Led by Google Veterans Uses A.I. to 'Nudge' Workers Toward Happiness NYT. Oh good.
Class Warfare
In 2019, California workers gain on pay and working conditions. Employers say it will be costly LA Times

In Letter, Hundreds of Students Call for Changes to University Econ Depts Following Fryer Allegations The Crimson
New Horizons Spacecraft Makes New Year's Day Flyby of Ultima Thule, the Farthest Rendezvous Ever Space.com
The Grand Illusion Lapham's Quarterly
Antidote du jour (Furzy Mouse):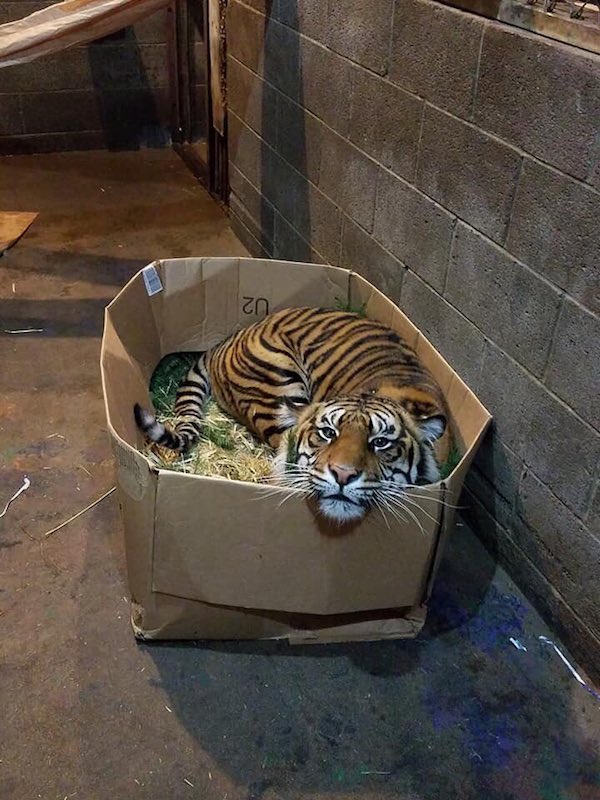 All cats love boxes. Further leveling up my cat game for 2019, a bonus antidote (via):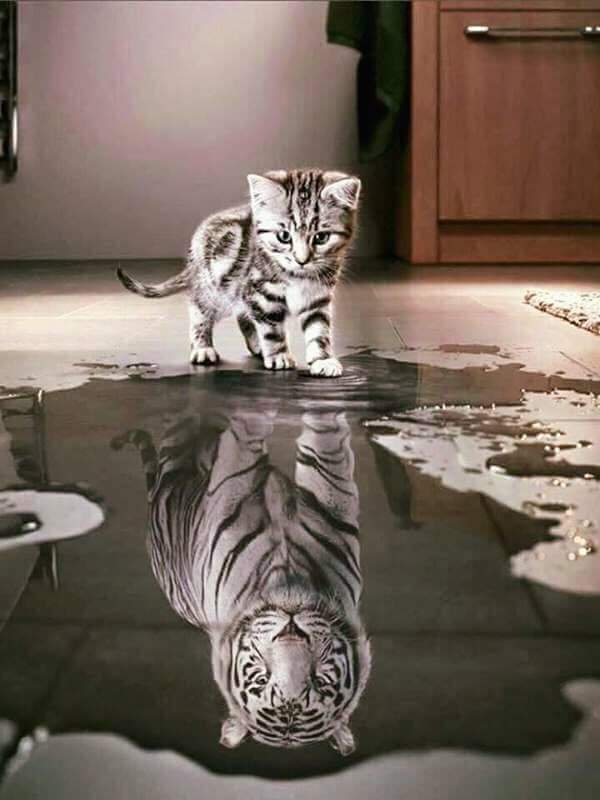 See yesterday's Links and Antidote du Jour here.