Bacteria and viruses are fighting back, but will big pharma save us? Guardian (The Rev Kev)
Scottish stone circle isn't so ancient after all, archaeologists say Ars Technica (Chuck L)
Brianna Decker Will Get Her Prize Money After All, Just Not From The NHL [Update] Deadspin (Chuck L)
Why women are outperforming men at the extremes of endurance FT
'Don't kiss or snuggle hedgehogs' because of salmonella risk, CDC warns WaPo. And when the subject is hedgehogs, I can't resist posting this: Rory Stewart on hedgehogs. Well worth your time on a January Sunday afternoon.
Endangered British birds to be hunted under new permit – here's how that could fuel an illegal pan-European trade The Conversation
Waste Watch
Supermarket cuts emissions 53%, offsets rest TreeHugger

Marie Kondo is No Cure For Our Hyper-Consumer Culture American Conservative

Communities across the country are taking radical steps against plastic AlterNet
Syraqistan
Brexit
UK firms plan mass exodus if May allows no-deal Brexit Guardian (The Rev Kev)

Brexit: the invisible battle EUReferendum.com
Health Care
Millions of Americans Flood Into Mexico for Health Care — the Human Caravan You Haven't Heard About Truthout

State of emergency declared in US measles outbreak France24

Mother's lifesaving surgery stopped at last minute because her bank blocked payment for operation Independent (The Rev Kev)
India
Priyanka Gandhi Vadra: a scion of India's first family steps up FT

Polio vaccine shortages pose a great risk to children, even if India is 'polio free' Scroll.in

Future of Work in India: What is the View of the Indian Industry? The Wire
China
Is China's plan to use a nuclear bomb detonator to release shale gas in earthquake-prone Sichuan crazy or brilliant? SCMP
Venezuela
Class Warfare
New Cold War
A N.Y. Times Story Just Accidentally Shredded the Russiagate Hysteria Truthdig. Lee Camp.

Progressives Helped Pave The Way For These 'Russian Asset' Bernie Smears Caitlin Johnstone
Tariff Tantrum
A simple chart shows the winners and losers from Trump's trade war with China Business Insider (The Rev Kev)
2020
Koch network reportedly plans to stay out of 2020 presidential race Axios (furzy)

Likely 2020 Dem contenders to face scrutiny over Wall Street ties The Hill
Big Brother IS Watching You Watch
IS BIG TECH MERGING WITH BIG BROTHER? KINDA LOOKS LIKE IT Wired (martha r)
Verizon caves, won't charge "spam" fee for texts from teachers to students Ars Technica (Chuck L)
Trump Transition
Trump and Ocasio-Cortez use the same tricks to win at politics NY Post

America Pushes Allies to Fight Huawei in New Arms Race With China NYT

IRS will need at least a year to recover from government shutdown, watchdog tells Congress WaPo
Antidote du jour: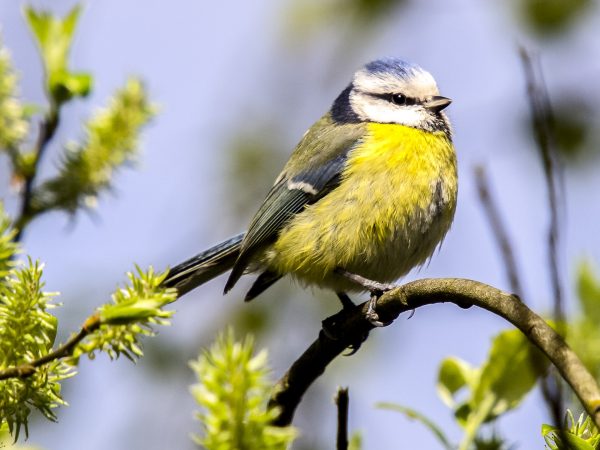 See yesterday's Links and Antidote du Jour here.