Local Man Arrested After Cosplaying Mr. Freeze And Yelling Cold Weather Puns At People Sioux Falls Headliner
Huge Cavity in Antarctic Glacier Signals Rapid Decay NASA
America colonisation 'cooled Earth's climate' BBC (original). 1492's version of the Jackpot, as it were.
We may be overestimating the carbon cleanup power of trees Anthropocene
'Radical rethink' needed to tackle obesity, hunger, climate: Report Channel News Asia (original study from The Lancet: "The Global Syndemic of Obesity, Undernutrition, and Climate Change").
"Global warming" and "climate change" are disasters at conveying our environmental predicament Quartz
Does Facebook Really Know How Many Fake Accounts It Has? NYT. Lol no. Seems a bit gentle; the conclusions from Plainsite (cited in the Times article, and linked to at NC on January 25 under "The Bezzle") seem more in line with what we know about Facebook, the enterprise: "Fcebook has been lying to the public about the scale of its problem with fake accounts, which likely exceed 50% of its network. Its official metrics—many of which it has stopped reporting quarterly—are self-contradictory and even farcical. The company has lost control of its own product."
Deutsche Bank's Slump Deepens as Trading Hit Hurts Revenue Bloomberg
TSB suffers first full-year loss as IT fiasco costs weigh on profit FT
New York Insurers Can Evaluate Your Social Media Use—If They Can Prove Why It's Needed WSJ
Venezuela
Syraqistan
The U.S. Army In The Iraq War, Volume 2, Surge And Withdrawal 2007-2011 (PDF) Strategic Studies Institute and U.S. Army War College Press. "The invasion of Iraq showed that even an operation designed as a limited regime decapitation can precipitate state collapse in centralized, authoritarian political systems, after which must follow either martial law imposed by a large military presence or civilian authority prepared to step in and immediately assume responsibility for governance― itself a massive undertaking. If this does not happen, the void will at least partly be filled by malignant actors."
Brexit
Theresa May to offer Labour MPs cash for their constituents in bid to win Brexit deal Business Insider

UK factories stockpile at fastest pace in 27 years, survey says FT and UK car plant investment slumps as production falls to 5-year low FT
'Deflection script' used to get Universal Credit claimants off the phone emerges Sky News
£300,000 Margaret Thatcher statue needs plinth 'to keep out vandals' ITV
Italy slides into recession after economy shrinks Reuters
China?
Erik Prince company to build training center in China's Xinjiang Nikkei Asian Review

How a Tainted Heart Drug Made in China Slipped Past the FDA Bloomberg

Chinese railroads:

A Chinese train conductor collects 16 train door keys during his 4-decade career. Check out the 40 years of change on China's railway pic.twitter.com/BtClkpVjHi

— China Xinhua News (@XHNews) January 31, 2019

Xinhua has been running a (heart-tugging) series on multi-generational railway families. Moving from steam to high-speed rail in forty years is pretty amazing, no two ways about it.

How the South Manchuria Railway Shaped Modern China Sixth Tone
India
Indian jobless rate at multi-decade high, report says, in blow to Modi Reuters

Unemployment After Demonetisation, GST Was Even More Than 6.1%: Report The Wire (J-LS).

Worse than plastic waste: the burning tyres choking India Guardian
Trump Transition
Democrats in Disarray
What The Left Gets Wrong About Bernie Sanders And Elizabeth Warren HuffPo (OregonCharles).
The Kind Of Policy We Must Never Make Again Current Affairs. Obama's "Race to the Top."
Big Brother Is Watching You Watch
Apple restores Facebook's ability to run internal iOS apps The Verge

Exclusive: Ex-NSA cyberspies reveal how they helped hack foes of UAE Reuters. That's nice. Neera Tanden's CAP took UAE money until last week (unless she simply converted them to anonymous donors).

Trump's slow-building war on intelligence WaPo
Health Care
The media is badly botching the Medicare-for-all debate WaPo. Unexpectedly good.
Our Famously Free Press
Loss of newspapers contributes to political polarization Associated Press
Black Injustice Tipping Point
Detroit Cop Posts Racist Video Of Black Woman In Freezing Cold After He Seized Her Car HuffPo. This is bad, and that cop should feel bad.
Imperial Collapse Watch
Weaponized Interdependence Interdependence (PDF) Henry Farrell and Abraham Newman, International Securuity (forthcoming). "We develop a different understanding of state power, which highlights the structural aspects of interdependence. Specifically, we show how the topography of the economic networks of interdependence intersect with domestic institutions and norms to shape coercive authority. Our account places networks such as financial communications, supply chains, and the Internet, which have gone largely neglected by international relations scholars, at the heart of a compelling new understanding of globalization and power." For example, SWIFT.
Class Warfare
Poor southerners are joining the globe's climate migrants Scalawag (MR). "Public housing residents, along with other poor, disabled, elderly, and vulnerable people, are becoming a first wave of climate migrants in the U.S.—people selectively displaced by increasingly frequent storms and floods, moved because they can't afford to stay. Their forced removal also marks the sputtering end of a long effort to close down the project of government-subsidized housing in this country, leaving affordable housing to the so-called free market." Never let a crisis go to waste.

How Houston Has Virtually Ended Homelessness Among Veterans Pacific Standard (TW). TW: "Making veterans the first part of the homeless population for the police to focus on is probably very effective in breaking down the resistance to empathy that conservative types (which the police mostly are) and educates them in later assisting other homeless people who do not immediately get sympathy from police as veterans probably do."
As the €500 note slowly dies, Harvard economist Kenneth Rogoff is getting his wish Quartz
Gallup poll: Animosity toward Trump, Putin 'must worry all of us' Deutsche Welle. "[F]or the first time we are registering a downtrend in the ratings for all major political leaders in the world." Moar cowbell.
Antidote du jour (via):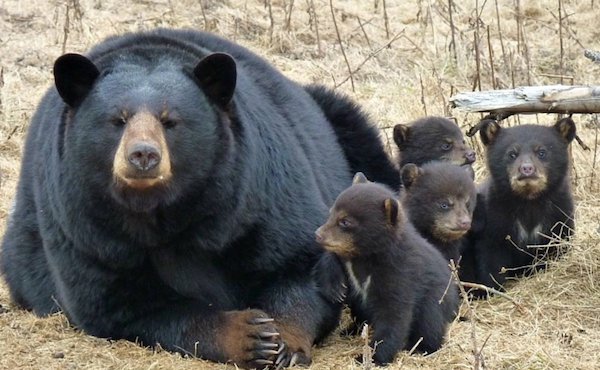 Bonus antidote:
Relaxed Capybara enjoys getting hair brushed pic.twitter.com/9PhJZYpce8

— Welcome To Nature (@welcomet0nature) January 29, 2019
See yesterday's Links and Antidote du Jour here.