By Lambert Strether of Corrente.
Once again patient readers, I had an email debacle where Yahoo decided to bounce the Water Cooler links I sent to myself, and so I had to spend too much time straightening that out. More shortly. –lambert UPDATE 2:30PM All done!
Trade
"US-China trade talks: Steven Mnuchin positive after 'productive meetings'" [South China Morning Post]. "The WeChat public account Taoran Notes said in a report on Friday that although there was limited information coming out of the closed-door talks, negotiations had been extended until late at night. Taoran is the account of a senior member of editorial staff at the state-run Economic Daily, and the article was republished by state broadcaster CCTV and the Communist Party's official mouthpiece People's Daily. 'There was laughter coming out of the venue,' the report said. 'Not only is there a good atmosphere, but the working groups from both sides reportedly worked late, exchanging views all night. There must be things to discuss to keep discussions going so late.'"
Politics
"But what is government itself, but the greatest of all reflections on human nature?" –James Madison, Federalist 51
2020
Harris: "Harris scores big CBC endorsement in Barbara Lee" [CNN]. "Kamala Harris just picked up her biggest endorsement to date in her fledgling 2020 campaign: Congresswoman Barbara Lee, former Congressional Black Caucus chair and all-around anti-war and social justice activist star. Lee, who has been called 'the House's lefty conscience' will be California co-chair of Harris' presidential campaign. 'Watching Kamala's career in the East Bay and San Francisco for 20 years, I've witnessed her deep passion for justice and opportunity and I know she will be a president truly of the people, by the people, and for the people,' Lee said in a statement obtained exclusively by CNN." • Still no policies tab on Harris's site, last I checked…

Buttigieg: "Pete Buttigieg is running for president. Also, he's gay." [Matt Bai, Yahoo News]. "Rebutting the political theorist Francis Fukuyama in Foreign Affairs (an odd place for this debate, but such is the state of our politics), Stacey Abrams, the almost-governor of Georgia, offered an eloquent and much-praised defense of identity politics, arguing that the Democratic Party ought to mainly be a place where marginalized groups can amplify their collective power…. As it happens, Buttigieg was an undergraduate at Harvard when I taught a seminar there about 17 years ago." • So there you have it. Oh, and a takedown of that Abrams piece is something I didn't have time to get around to this week. I see I now have to do it; it's propagating among the cognoscenti.

Brown: "Iowa farmers teach Sherrod Brown a lesson on running in the rurals" [Cleveland Plain Dealer]. "'Senator, excuse me for interrupting. You might win the caucuses talking about tariffs and ethanol, but you're not going to win rural voters,' Varley said. 'Rural voters are upset with China, as they should be. Long before this deal with phone technology, we had Chinese stealing seeds from Pioneer. This goes back a long ways. You've got to talk about economic concentration and the effect that's having on farmers in particular, but rural communities in general. That's what's really grinding farmers.'" • Weirdly, "seeds from Pioneer," means GMO seeds from DuPont. Not a concentration issue?

Debate criteria. Two nights (!). Thread:

New: the DNC has just released the criteria candidates will need to hit in order to make this year's first presidential debate stages…

— Gabriel Debenedetti (@gdebenedetti) February 14, 2019

"2020 Democrats split on spending deal" [Politico]. "Sens. Cory Booker of New Jersey, Kirsten Gillibrand of New York, Kamala Harris of California, and Elizabeth Warren of Massachusetts — who largely form the progressive wing of the party's 2020 hopefuls — voted against the bill, which included $1.375 billion for barriers on the southern border. 'This is ridiculous," Harris said. 'I have opposed every effort to build the wall because the American people should not have to pay for the president's vanity project. We don't need it.' But Sen. Bernie Sanders of Vermont broke from the liberal pack, voting in favor of the legislation. In a statement, Sanders, an independent who caucuses with Democrats, said he '.'" • And there you have it. eh? The difference between liberal and left. (And should help Sanders in the DMV area, too.)

"How Does the "Blue Wall" Look for 2020?" [Cook Political Report]. "There's something of a consensus forming that the 'easiest' or least risky electoral path for the Democratic nominee in 2020 is to reconstruct the so-called "Blue Wall" in the industrial midwest. If the Democratic nominee wins every state Hillary Clinton carried in 2016, plus Wisconsin, Pennsylvania and Michigan, that Democrat would win 278 electoral votes — eight more than the 270 needed to win. Just as important, it means that Democrats wouldn't need to sweat Ohio or Florida. They can lose those big, electoral-vote-rich states, and still have enough to win the White House."
New Cold War
2019
Good:

Let's go:

'We're starting a 15-city tour + a 50-State campaign, starting in early primary states, to build political and public support for a Green New Deal.' – @sunrisemvmt#ThisIsWhatDemocracyLooksLike ⬇️ https://t.co/bFs1nozd6e

— Alexandria Ocasio-Cortez (@AOC) February 14, 2019

UPDATE "The Most Important New Woman in Congress Is Not Who You Think" [Politico]. "If there's a Venn diagram of how Democrats wrested control of the House from Republicans —women, veterans, flipped districts in more affluent, more educated suburban terrain—smack at the center is Rebecca Michelle Sherrill: former Navy helicopter pilot, former federal prosecutor, mother of four (13, 11, 9 and 6)." • Her district, NJ-11, is one of the wealthiest districts in the United States.
Realignment and Legitimacy
"Philly Ignores Cybersecurity and Disability Access in Voting System Selection" [WhoWhatWhy]. "The three-member commission appears poised to select as Philadelphia's primary voting system the ExpressVote XL ballot-marking device, which the state of Pennsylvania has panned — on the issue of disability acces Procuring such a system would fly in the face of the consensus opinion among independent cybersecurity election experts, who recommend hand-marked paper ballots (counted on scanners or by hand) for most voters, not ballot-marking devices." • Awful details.

"DSA Condemns Pelosi and Trump Budget Bargain" [DSA]. "After airport workers threatened a strike and brought Trump to his knees last month, and as they threatened to do so again this coming Saturday, Pelosi has capitulated to his anti-immigrant hysteria and agreed to increases for immigration enforcement… The flight attendants' union called for a general strike this Saturday and has shown the power of organized workers, since the bargain struck includes less funding than was passed by Congress at the end of 2019." • If this implies that the airport workers are going to stage a general strike over immigration, I don't think things are at that point.
Stats Watch
Industrial Production, January 2019: "A downside manufacturing reversal from an oversized December gain pulled down industrial production volumes [sharply,] outside Econoday's low estimate" [Econoday]. "This report isn't as bad as it looks and averaging December and January together points to modest but still positive activity for the industrial sector. Nevertheless recent economic indications — outside of the labor market which remains very strong — have been moderating and pointing to easing momentum early in 2019." And but: "There was upward revision to the last 6 monthys of data. The best way to view this is the 3 month rolling averages which declined marginally. Industrial production remains in a short term down trend" [Econintersect]. "Note that manufacturing significantly declined. Manufacturing employment rate of growth is accelerating year-over-year."
Empire State Mfg Survey, February 2019: "February's Empire State report is very positive pointing to solid and sustainable growth. New orders more than doubled" [Econoday]. "The last couple of years have seen very strong readings through most of the regional and private manufacturing reports though slowing did appear and clearly so going into year-end last year. Stability for these reports, such as the high single digits for Empire State's headline, would be a welcome pace for this year's manufacturing sector." • Data and surveys at odds again. And: "With both the main index and key indices improviing, this was a better report than last month" [Econintersect].
Consumer Sentiment, February 2019 (Preliminary): "The government shutdown pulled consumer sentiment lower and the reopening has helped reverse some of January's weakness" [Econoday]. "These inflation readings are unusually weak and together with a similar decline in inflation expectations on the business side released Wednesday are certain to make Federal Reserve policy makers comfortable with their shift to wait-and-see monetary policy."
Import and Export Prices, January 2019: "This week's inflation data have been soft and none softer than January's import & export price report where both headlines came in well below forecasts" [Econoday]. "The price weakness for finished goods has been a repeated indication in this report and a general indication that price pressures on the global level remain soft." And: "Month-over-month price index for fuel imports decreased (and non-fuel imports was unchanged) – and the price index for agricultural exports increased" [Econintersect].
Retail: "Reverse Sticker Shock? No Inflation for New Vehicles for 22 Years, Says Consumer Price Index, as Taurus Prices Soared 55%" [Wolf Street (EM)]. • "Hedonic quality adjustments…."
Tech: "Google Is the Biggest Factor Behind Apple's Services Revenue Growth" [Motley Fool]. "It's no secret Alphabet subsidiary Google pays a lot of money to remain the default search engine across Apple devices. Last year, the company paid around $9.4 billion to Apple, according to Goldman Sachs analyst Rod Hall. That number will climb above $12 billion this year." • I dunno. Applie — assuming that there's nothing new in the works after the iPhone, robot cars having proved to be a dry hole — seems to have made two very big bets: China (market and supply chain), and Google. Does Apple control its own destiny?
The Biosphere
"Wall Street wants an infrastructure plan, but the Green New Deal isn't it" [CNN]. "'We have trillions of dollars of sunk costs in the current economy,' [the president of the Bipartisan Policy Center] says. 'You don't accelerate the future by messing up the present.'"
"The Nuclear Option" [City Lab]. "[G]rid resiliency is vital for national security. The argument goes like this: the boom in subsidized wind and solar, along with the fall in natural-gas prices, is driving many coal and nuclear plants out of business. That threatens to leave the power grid largely dependent on natural gas during lulls in wind or solar power output. But gas-fired power plants rely on a steady flow of natural gas through a relatively small number of interstate pipelines. These pipelines are vulnerable to hacking and breakdowns. If hackers or technical glitches managed to knock out several pipelines at once, entire regions of the country could fall into crisis. In contrast, coal and nuclear plants are able to store fuel on-site, making them excellent backup power sources in an emergency. • A continued topic of discussion.
"1st contact made with melted nuclear fuel at Fukushima plant" [Asahi Shimbun]. "The rod-like probe, fitted with 3-centimeter-long claws, lifted pieces of the nuclear fuel debris during the eight-hour operation at the bottom of the No. 2 reactor at the plant, the utility said. Data obtained through the investigation, such as the hardness, temperature and radioactivity of the debris, will be used to develop equipment and containers for the eventual removal of the melted fuel. The probe, which was recovered after the investigation, also took pictures of the inside of the containment vessel. No debris was taken outside the reactor, according to TEPCO. The retrieval process will start in earnest at one of the reactors in 2021."
"Bavarian conservatives forced to go green as wildlife campaign breaks records" [Global Handelsblatt]. "A record 1.7 million people in the southern state signed the petition, called 'Save the Bees,' in just two weeks. The organizers, the Ecological Democratic Party, or ÖDP, comfortably beat their 1-million signature target, or 10 percent of voters. Because the threshold was passed ahead of a mid-week deadline, the state's conservative government is forced to act. Under Bavarian state law, the ruling coalition, led by the right-wing Christian Social Union, must put forward a cross-party bill and organize a referendum in the next six months…. The four-page document calls for detailed amendments to Bavaria's nature protection laws and for fundamental changes to farming practices in the state. One such amendment demands an increase in the share of organic farmland to 30 percent by 2030, from just 10 percent today. Non-organic farmers will be forced to reduce their use of pesticides. The petition also requires all farmers to create more diverse habitats within their agricultural holdings, to better support wildlife."
"China blocks new solar in 3 NW regions amid overcapacity fears" [Reuters]. "China's energy regulator will block new solar power projects in far western Gansu, Xinjiang and Tibet this year after the regions reached their capacity limits, it said in a notice late on Thursday. China's National Energy Administration (NEA) declared a "red alert" in the three regions, making use of a warning system designed to improve the "rhythm" of construction and prevent new plants from standing idle because they were unable to gain access to the power grid."
"French Town Becomes a Focal Point in War over Water" [Der Spiegel]. "Vittel is a town in eastern France with hot springs and 5,000 inhabitants. The town has become a microcosm for a global conflict over the ownership of water. The water table from which Vittel's inhabitants obtain their own drinking water is sinking dramatically. In 2017, 830,000 cubic meters (219 million gallons) disappeared. Nestlé was responsible for extracting 740,000 cubic meters of that water, which is sold in Europe, including Germany. Nestlé is the world's largest food and beverage corporation, and water is a big business, one that spurs protests around the globe. Critics claim that Nestlé profits from the fact that some people are no longer able to access clean drinking water from their taps. Some argue the company may even be causing that shortage, only to turn around and sell its own brand of water to people in a plastic bottle." • Just like Poland Spring.
Black Injustice Tipping Point
"Sports store is forced to close after owner's Nike-Colin Kaepernick protest backfires" [USA Today]. "Nike's 2018 'Just Do It' campaign, which featured Colin Kaepernick, drew competing reactions from both sides of the political spectrum when it debuted last fall. For Colorado Springs' Prime Time Sports owner Stephen Martin, it meant dropping all Nike gear. Now, his store is closing. 'Being a sports store without Nike is kind of like being a milk store without milk or a gas station without gas. How do you do it? They have a monopoly on jerseys,' Martin told koaa.com. 'As much as I hate to admit this, perhaps there are more Brandon Marshall and Colin Kaepernick supporters out there than I realized,' he said."
Health Care
"Medical Bankruptcy: Still Common Despite the Affordable Care Act" [American Journal of Public Health]. From the associated press release: "Medical problems contributed to 66.5% of all bankruptcies, a figure that is virtually unchanged since before the passage of the Affordable Care Act (ACA), according to a study published yesterday as an editorial in the American Journal of Public Health. The findings indicate that 530,000 families suffer bankruptcies each year that are linked to illness or medical bills…, The responses also did not differ depending on whether the respondent resided in a state that had accepted ACA's Medicaid expansion." n = 910. More: "The researchers noted that bankruptcy is most common among middle-class Americans, who have faced increasing copayments and deductibles in recent years despite the ACA. The poor, who were most helped by the ACA, less frequently seek formal bankruptcy relief because they have few assets (such as a home) to protect and face particular difficulty in securing the legal help needed to navigate formal bankruptcy proceedings." • These are the voters who supposedly love their private health insurance…
"The Only Guide to 'Medicare for All' That You Will Ever Need" [Splinter News]. "A strong series of budgetary tools lets Jayapal's single-payer program keep providers on a tight leash. One tool is global budgeting, or the advance determination of the national healthcare budget, which is used to set baseline budget agreements for the year and pay hospitals in guaranteed blanket sums based on expected activity. By saying, "last year you spent $2 million dollars, and we can pretty reasonably predict that this year you'll need $2.1 million dollars for all your services," the single payer can pay hospitals fairly while minimizing the hospital's ability to rack up line items and gouge the government. Further tools include prohibitions on providers using single-payer payments for profit, union-busting, marketing, or federal campaign contributions. A single payer cannot remove profit from healthcare on its own (nor could an American NHS), but at least we can give it the muscle to spar with its worst monsters on equal footing." • This is a good wrap-up.
Police State Watch
"Academics Confirm Major Predictive Policing Algorithm is Fundamentally Flawed" [Vice]. "Basically, PredPol takes an average of where arrests have already happened, and tells police to go back there. The academic foundation for PredPol's software takes a statistical modeling method used to predict earthquakes and apply it to crime. Much like how earthquakes are likely to appear in similar places, the papers argue, crimes are also likely to occur in similar places…. In other words, we can assume that we'll gather data about any earthquake that happens, anywhere on Earth. But in the case of crime, a number of factors affect our criminological data. For instance, some communities are more likely to call the cops than others, and some crimes are more likely to go unreported than others. Also, cops have a lot of individual leeway in deciding whether or not to arrest someone. … When a tool like PredPol tells police where to go, crime data starts to be affected by PredPol itself, creating a self-reinforcing feedback loop."
"Amazon Ring Teaming Up With Police in War on 'Dirtbag Criminals'" [The Intercept]. "But Ring stands alone as a tech company for which hyperconnected vigilance isn't just a byproduct, but the product itself — an avowed attempt to merge 24/7 video, ubiquitous computer sensors, and facial recognition, and deliver it to local police on a platter. It's no surprise then that police departments from Bradenton, Florida, to Los Angeles have leapt to "partner" with Ring. Research showing that Ring's claims of criminal deterrence are at the very least overblown don't seem to have hampered sales or police enthusiasm for such partnerships….. A Ring video that appears to have been produced for police reveals that the company has gone out of its way to build a bespoke portal for law enforcement officers who want access to the enormous volume of residential surveillance footage generated by customers' cameras." • Ugh. And this, OMG: "Ring cameras are designed and sold to be placed not only outside you front door or garage, but inside your home too. " • Peak Amazon can't come too soon for me! (I debunked "package theft," which Amazon has some sort of organic business case for, but this is super-nasty. One wonders if there's an, er, synergy between RIng cameras and Alexa.
"Is the Answer to Crime More Cops?" [The Marshall Project]. "Data shows that the raw numbers of police have declined over the past five years, and the rate of police officers per 1,000 residents has been dropping for two decades. At the same time, the violent crime rate has also dropped." • A case study for police recruiting in Memphis, TN. Apparenlty, there's a cottage industry of "police staffing consultants."
"Prison Tech Company Is Questioned for Retaining 'Voice Prints' of People Presumed Innocent" [The Appeal]. "In most places, when you are arrested and brought to jail, you give up your wallet, your phone, your street clothes, and your fingerprints, too. But in Fort Bend County, Texas, a few miles outside Houston, there's something else you must relinquish if you want to use the jail phone: your 'voice print.'…. But civil liberties advocates say this quiet acquisition of biometric information is particularly problematic in jails because pretrial detainees are presumed innocent. And even if charges are dropped or they are found not guilty, their prints can be retained." • Why don't we just go forward on the assumption that Big Data assumes that everybody is guilty until proven innocent. Franz Kafka would be proud.
"Farmington Hills fake university set up by ICE to nab foreign students" [Detroit Free Press]. • Madness. A follow-up article shows 146 arrests for 600 enrollments, and given the givens, how many of those were simply entrapments? Not to mention polluting the well for all U.S. universities.
Class Warfare
"The Denver teachers strike is over. They won." [Vox]. "[B]ut the deal includes an average 11.7 percent pay raise and annual cost of living increases, according to the school district and the Denver Classroom Teachers Association, a labor union representing more than 5,000 educators in Denver public schools. It will also include raises for school support staff. Bus drivers and cafeteria workers may also get a raise, but that's not part of the official agreement with the teachers union…. Where will they find the $23 million to pay for this? ." • Great. Now do this for universities!
"Abolish Billionaires" [Farhad Manjoo, New York Times], "A billion dollars is wildly more than anyone needs, even accounting for life's most excessive lavishes. It's far more than anyone might reasonably claim to deserve, however much he believes he has contributed to society. At some level of extreme wealth, money inevitably corrupts. On the left and the right, it buys political power, it silences dissent, it serves primarily to perpetuate ever-greater wealth, often unrelated to any reciprocal social good. For [Tom Scocca — a longtime writer at Gawker], that level is self-evidently somewhere around one billion dollars; beyond that, you're irredeemable….. if we tolerate the supposedly "good" billionaires in politics, we inevitably leave open the door for the bad ones. And the bad ones will overrun us. When American capitalism sends us its billionaires, it's not sending its best. It's sending us people who have lots of problems, and they're bringing those problems with them." • I've said this before, but let me say it again (and I'm not the only one):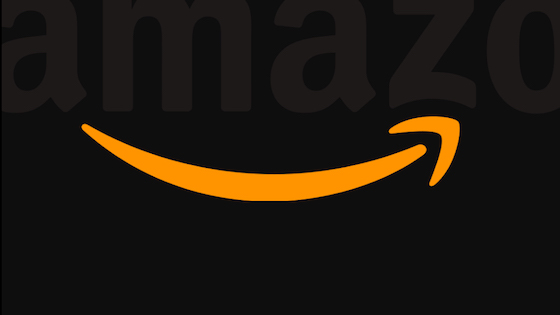 This is a dick pic. "People with lots of problems," as Manjoo says.
News of the Wired
"The four things that make practically everyone feel loved, according to a new survey" [Quartz]. "Notably, none of those behaviors are associated exclusively with romantic partners—a finding in keeping with the authors' conclusion that 'people feel loved in a range of settings much wider than just romantic relationships, which included momentary everyday interactions and experiences with friends, pets, and family.'" • Thank heavens!
"Ursula K. Le Guin's Daily Routine: The Discipline That Fueled Her Imagination" [Open Culture]. Great quote: "'Be regular and orderly in your life, so that you may be violent and original in your work,' said Gustave Flaubert." • LeGuin's schedule begins at 5:30am: "wake up and lie there and think."
"How NASA's Opportunity Mars Rover Lived So Long" [Space.com] and "Photos From the Opportunity Rover's Mission on Mars" [New York Times] For example: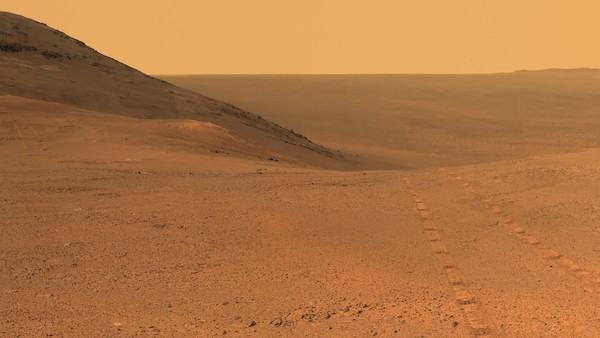 * * *
Readers, feel free to contact me at lambert [UNDERSCORE] strether [DOT] corrente [AT] yahoo [DOT] com, with (a) links, and even better (b) sources I should curate regularly, (c) how to send me a check if you are allergic to PayPal, and (d) to find out how to send me images of plants. Vegetables are fine! Fungi are deemed to be honorary plants! If you want your handle to appear as a credit, please place it at the start of your mail in parentheses: (thus). Otherwise, I will anonymize by using your initials. See the previous Water Cooler (with plant) here. Today's plant (MG):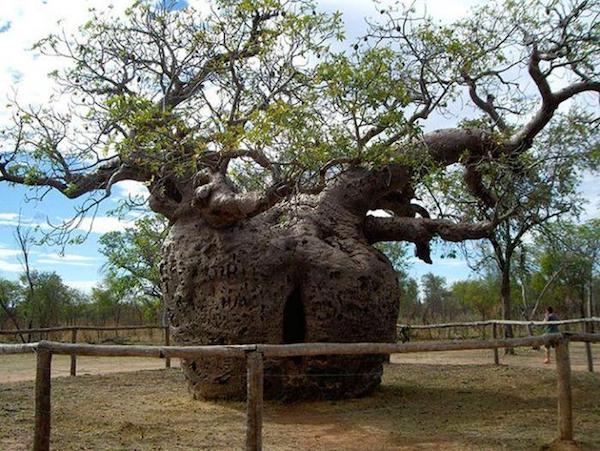 A Baobab, I believe.
* * *
Readers: Water Cooler is a standalone entity not covered by the annual NC fundraiser. So do feel free to make a contribution today or any day. Here is why: Regular positive feedback both makes me feel good and lets me know I'm on the right track with coverage. When I get no donations for five or ten days I get worried. More tangibly, a constant trickle of small donations helps me with expenses, and I factor that trickle in when setting fundraising goals. So if you see something you especially appreciate, do feel free to click below! (The hat is temporarily defunct, so I slapped in some old code.)
Or Subscribe to make a monthly payment!