Chimpanzees escape from Belfast Zoo enclosure using tree branch ladder Independent
3 philosophers set up a booth on a street corner – here's what people asked The Conversation
How to save a dragon in Indonesia Asia Times
Unravelling a Havana mystery AFP. Missed this last month and it piqued my interest today, perhaps because I'm reading a Leonardo Padura mystery – Havana Fever.
Prince Philip, 97, has voluntarily given up driving licence after crash
Widespread Wells Fargo issues blamed on data center outage, cause disputed Data Center Dynamics
Waste Watch
Researchers Developed a Technique to Turn Nearly a Quarter of Our Plastic Waste into Fuel  Motherboard Not sure addressing the plastics crisis by exacerbating climate change is all that hot an idea.
'Wiped out before our eyes': Hawaii offers bold plan to stop shark killings Guardian
Climate change: 'Future proofing' forests to protect orangutans BBC
Australian court rejects coal mine on climate groundsChannel News Asia
Health Care
An Open Letter to Rep. Pramila Jayapal Regarding Medicare for All PNHP (Otis B Driftwood)
Class Warfare
"Don't Let Door Hit You on the Way Out": People Power Credited as Amazon Reportedly Reconsiders New York HQ2 Common Dreams.  Ratface Andy must not be happy.

Wealth concentration returning to 'levels last seen during the Roaring Twenties,' according to new research WaPo

Alexndria Ocasio-Cortez's campaign to make the super rich pay higher taxes should inspire us all, even if it's doomed to fail SCMP. Read this, despite the headline; AOC attracting notice in HK.
Democrats in Disarray
For Democrats Aiming Taxes at the Superrich, 'the Moment Belongs to the Bold' NYT

Trump divides Democrats with warning of creeping socialism The Hill
Green New Deal
'It's crazy. It's loony': Republicans giddy as Democrats champion Green New Deal Politico

Green New Deal Targets Link Between Trade Policy and Climate Change Capital & Main. David Sirota.

A Green New Deal for Housing Jacobin
2020
Warren refocuses populist message in official kickoff Greenwich Time

Is America Ready for a Single President? Politico

One Cheer for Tulsi National Review. Much to ponder here – although I don't agree with all of this. Readers?
Imperial Collapse Watch
YEARS OF WARNINGS, THEN DEATH AND DISASTER ProPublica. Part two of a series; I linked to part one on Thursday.
Big Brother IS Watching You Watch
Facebook's data harvesting curbed by German regulator Handelsblatt

Bezos's Wild Days: Lurid Selfies, Blackmail, Amazon Drama in NYC Bloomberg

Germany Opens Massive Intelligence Complex (Maybe the World's Largest) in Berlin NYT (KC)
Guillotine Watch
The $238 Million Penthouse Provokes a Fierce Response: Tax It NYT
Brexit
Taoiseach and May discuss Brexit 'overall state of play' in Dublin Irish Times

Brexit: this insanely unnecessary shambles EUReferendum.com

Sack Grayling over the Brexit ferry fiasco, demand MPs Guardian
'The Alps just got taller': Italy's populist leaders push Franco-Italian relations to the brink France 24
Gilets Jaunes
More violence in Paris as gilet jaunes protests enter 13th weekend Guardian

PARIS PROTESTS: Protester has hand BLOWN OFF after grenade EXPLODES at Yellow Vest rally Sunday Express
Syraqistan
US asks Europe, others, to repatriate ISIL fighters held in Syria Al Jazeera

IRAN TO THE IRAQIS: DO NOT ATTACK US FORCES UNLESS THEY REFUSE TO WITHDRAW FOLLOWING A PARLIAMENTARY DECISION Elijah Magnier (chuck l)

IS resists 'final push' by US-backed force in eastern Syria BBC
India
India's auto industry needs a sustainable scrappage policy Economic Times
Get over it: Asia rules Asia Times. Pepe Escobar.
China?
China's treatment of Uighurs an 'embarrassment for humanity': Turkey AFP
Bolsonaro's Brazil London Review of Books
Venezuela
We've seen the west's approach to Venezuela before – in Syria, Egypt, Afghanistan, need I go on? Independent. Robert Fisk.

Exclusive: Venezuela shifts oil ventures' accounts to Russian bank – document, sources Reuters

Trump Administration in Direct Contact With Venezuelan Military, Urging Defections The Wire
Trump Transition
'My whole town practically lived there': From Costa Rica to New Jersey, a pipeline of illegal workers for Trump goes back years WaPo (chuck l)
Antidote du Jour (via):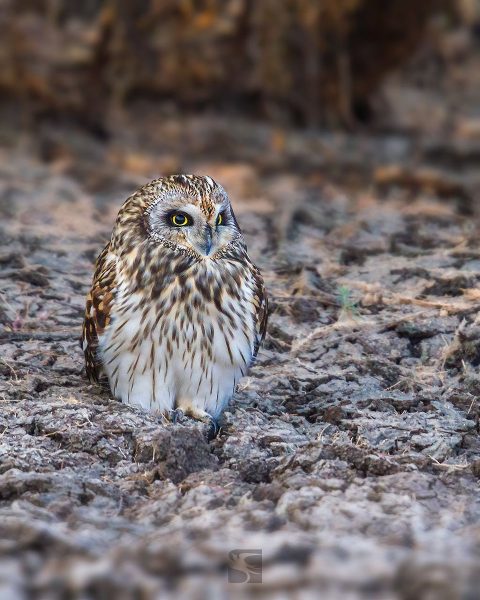 See yesterdays Links and Antidote du Jour here.