Big tech disrupters may pose risk to financial stability, warns global regulator FT
The U.S. government and Facebook are negotiating a record, multibillion-dollar fine for the company's privacy lapses WaPo. Martha Stewart when to jail on a nothingburger insider trading charge. Why are we even "negotiating" with Zuckerberg?
"My Only Goal Has Been to Protect Jeff and Lauren": Michael Sanchez, Suspected Bezos Leaker, Supplies His Own Theory About the Affair, the Enquirer, Some Below-the-Belt Selfies, and "a Legendary Romance" Vanity Fair
Australian senator smears blood on Pauline Hanson's door after parliament brawl Channel News Asia
For a commission of inquiry into SNC-Lavalin and the Prime Minister's Office MaCleans. Political chaos reigns across the Anglosphere. Australia, Canada, the U.S. and, of course, the U.K.–
Brexit
A feud between France and Italy sums up the deep rift over Europe Quartz
Rights of 'gilets jaunes' protesters in France, 'disproportionately curtailed', say UN independent experts UN News
What the Yellow Vests Have in Common with Occupy In These Times
The new political battlefield is the road FT
Syraqistan
Rebuking Trump, House passes measure to end U.S. involvement in Yemen NBC. With loophole on Saudi intelligence sharing, but better than a poke in the eye with a sharp stick, certainly.

As Giuliani Calls for Regime Change in Iran, Netanyahu Raises the Specter of "War" The Intercept

Iran tries to run out the clock as Trump bears down Politico
Dozens of Zimbabwean miners feared dead after shafts flood CBC. "Artisanal miners."
How South Africa's Blackouts Are Crippling Businesses Bloomberg
Venezuela
North Korea
USFK chief says American troop presence not related to end-of-war declaration or peace treaty Korea Herald

[News analysis] N. Korea demands partial relaxation of sanctions in exchange for Yongbyon inspections The Hankyoreh

Pelosi's Korea junket:

Wow, thanks Democrats. To the visiting S Korean Nat'l Assembly members (incl. the speaker,) Nancy Pelosi openly criticized the peace process | 펠로시, 문희상 면전서 "김정은, 남한 무장해제 원한다" https://t.co/EypcrJKulZ

— T.K. of AAK! (@AskAKorean) February 14, 2019
China?
China Explained: The Rise, Fall, and Uncertainty of Didi's Ride-Hailing Dynasty Radii

In China, government policies tell us more about the economy than GDP numbers South China Morning Post

Why U.S. Debt Must Continue to Rise Michael Pettis, China Financial Markets. From last week, still germane.
Electronic waste is recycled in appalling conditions in India Asian Correspondent
New Cold War
* * *
Trump Transition
Immigration spending pact has more than a border wall Associated Press. "The agreement provides $1.375 billion for 55 miles (88 kilometers) of Trump's wall." After all the yammering and virtue signaling. Well played, all.

An emergency declaration by Trump will lead to lawsuits. Lots of them. WaPo

Senate confirms Barr amid questions about Mueller report Roll Call
The Green New Deal: What's Really Green and What's Really New Center for the Advancement of the Steady State Economy (MR).
In Germany, the Green New Deal Actually Works Bloomberg. For some defintion of GND, to be sure. However:
The mammoth task of making all buildings more energy efficient — yes, all, just like the Green New Deal says — hasn't cowed the authorities in Europe. The German Energy Agency calculates that to make the country's building stock almost carbon-neutral by 2050 about 1.4 percent of buildings a year will need to be refurbished; the current rate is about 1 percent, so the goal looks ambitious, but not unattainable.
Saudi Aramco Makes Existential Bet On Oil Oilprice.com
Guillotine Watch
Is Burning Man casting out the super-rich? The Tatler
Imperial Collapse Watch
Navy Admiral on ship collisions: Those were tragedies, but what about the other 280 ships that didn't collide? Task and Purpose
Class Warfare
A billion-dollar empire made of mobile homes WaPo

What to do with homeless college students? Let them sleep in the parking lot, new bill says Sacramento Bee. Liberal incrementalism is the only way forward.
Conditional dishonesty Thomas Lauer, Anna Untertrifaller Researchgate (PDF). n = 212. "In a laboratory experiment we find that indeed and irrespective of whether others' lies affect one's own payoff one third of all subjects are dishonest if others are too. Having only one dishonest group member makes the vast majority of these conditional liars switch from being honest to being dishonest. The size of a lie increases with the number of dis- honest group members that one faces. Overall, we find that conditional liars tell smaller lies than always liars do."
COMPare: a prospective cohort study correcting and monitoring 58 misreported trials in real time Trials (part two).
Antidote du jour: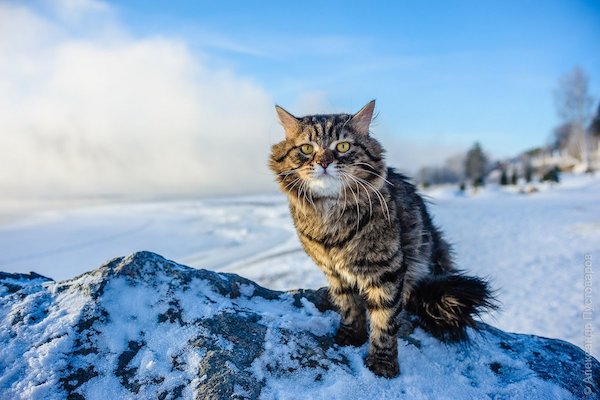 See yesterdays Links and Antidote du Jour here.