Chickens 'gang up' to kill intruder fox on French farm BBC (Dr. Kevin)
These states want you to eat more roadkill Popular Science (resilc)
A 'Bomb Cyclone' Is Thwacking The Central U.S. NPR (David L)
Scientists 'reverse time' with quantum computer in breakthrough study Independent (David L)
Sensors go undercover to outsmart the brain Harvard Gazette. John C: "erhaps under the heading 'Our Coming Cyborg Selves'?"
Ketamine: Now By Prescription Slate Star Codex. UserFriendly:
Anecdotally, I have found racemic Ketamine does wonders for my depression but once S-Ketamine was found to be a more potent dissociative and started replacing the racemic it didn't work as well. Making people jump through hoops like this to get a shittier more expensive version of one of the safest, most essential drugs is just asking for trouble. Especially since as the street version got popular it inspired knock offs and it's hard to be sure what you're really getting.
Eating More Mushrooms Could Improve Your Mental Health—Here's Why Martha Stewart (David L). Great, but you have to eat a LOT of them!!! Daily! I like mushrooms but sheesh…
China?
China to Overtake US in AI Research Medium (David L)

China's nuclear reactor building spree Asia Times
North Korea
"CIA implicated in attack on North Korean embassy in Madrid" El Pais (Chuck L)
Millions of Myanmar farmers face arrest under 'disastrous' land law dpa International (furzy)
Nord Stream 2 eyes way to curb EU oversight Financial Times
Brexit
Will Northern Ireland dissidents be able to exploit Brexit chaos? Financial Times

From Politico's morning European newsletter:

EU's response: The length of the delay will depend on what Britain asks for, but the EU will also be attaching some conditions to either possible solution. Mainly, leaders want to know what exactly May intends to use the extra time for. The EU's Brexit negotiator Michel Barnier put it bluntly, asking: "Prolong this negotiation, to do what?" Commission spokesman Margaritis Schinas echoed that sentiment when asked what the EU would expect May to say. "A reasoned request is a request based on a reason," Schinas noted.

Possible justifications, according to EU diplomats: An extension could be granted if May needs a few more weeks to ratify a deal (keep your giggles to yourselves please), to prepare for no deal, or for "political reasons" such as a second referendum or a fresh election.
Venezuela
US Regime Change Blueprint Proposed Venezuelan Electricity Blackouts as 'Watershed Event' Consortiumnews (furzy)
Big Brother is Watching You Watch
Facebook's Data Deals Are Under Criminal Investigation New York Times

Facebook has been down for hours, Instagram and WhatsApp also affected CNBC
Trump Transition
Offshore illegal GOP campaign megadonors receive record FEC fines after The Intercept reveals their crimes Boing Boing (furzy)
Green New Deal
AFL-CIO criticizes Green New Deal, calling it 'not achievable or realistic' – The Washington Post. UserFriendly: "Not only do we barely have a labor movement, the one we have is worse than useless.
2020
'Testicular Bill of Rights' would restrict men's access to Viagra and porn Alternet (furzy)
Admissions Bribery
David Mamet Pens Open Letter on Felicity Huffman and "Corrupt Joke" College Admissions Hollywood Reporter (J-LS)

Willkie Farr Finally Speaks About Their Partner's Role In The College Admissions Cheating Scandal Above the Law (J-LS)
737 Max
Trump announces US to ground Boeing 737 Max planes The Hill

Black Boxes of Ethiopian Boeing 737 MAX to Be Analysed in France Sputnik (Kevin W)

SpiceJet to seek compensation from Boeing after grounding 737 Max aircraft Business Standard (J-LS)
MMT
Another fictional characterisation of MMT finishes in total confusion Bill Mitchell (furzy)

Mainstream nonsense about budget deficits Lars P. Syll (UserFriendly)

Is modern monetary theory nutty or essential? Economist. Furzy: "Pretty trashy headline!"
Market Concentration Is Threatening the US Economy Joseph Stiglitz, Project Syndicate (David L)
Wall St tries to clean up $8tn market for credit derivatives Financial Times. Way smaller than pre-crisis.
I read 1,182 emergency room bills this year. Here's what I learned. Vox (Adrien F)
Uber in talks to sell stake in self-driving unit to SoftBank Financial Times (David L)
Class Warfare
Antidote du jour. William B: "White Rock Lake, Dallas, TX…'You're probably wondering why I called y'all here today…'"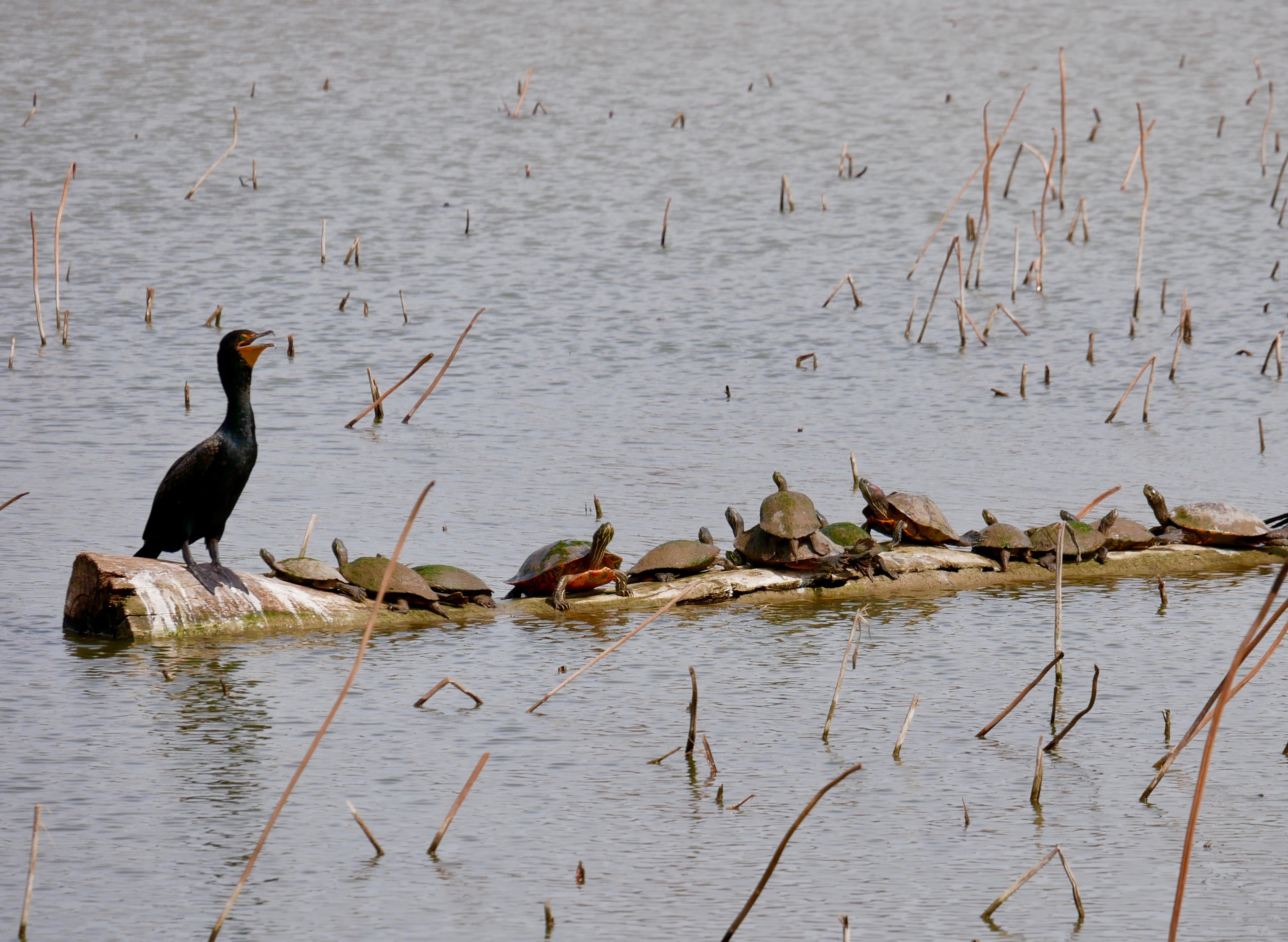 And a bonus (martha r):
Family love ??? pic.twitter.com/40VlXvjr3F

— Welcome To Nature (@welcomet0nature) January 19, 2019
See yesterdays Links and Antidote du Jour here.