JPMorgan's Kolanovic Says Bad Liquidity Is Behind Stock Chaos Bloomberg
Flood Damage to Midwestern Levees, Roads, Farms May Run Well into the Billions Weather Underground
Federal judge demands Trump administration reveal how its drilling plans will fuel climate change WaPo (opinion). From the opinion: "Given the national, cumulative nature of climate change, considering each individual drilling project in a vacuum deprives the agency and the public of the context necessary to evaluate oil and gas drilling on federal land before irretrievably committing to that drilling."
Researchers embrace a radical idea: engineering coral to cope with climate change Science
Researchers Develop Process to Remove Oil in Produced Water Interesting Engineering. They're working on a patent…
After Earlier Assurances Over Air Quality, Benzene From Petrochemical Fire Triggers 'Shelter in Place' Order for Texas City Common Dreams
Doomed Boeing Jets Lacked 2 Safety Features That Company Sold Only as Extras NYT. "You want seat belts and turn signals? It'll cost ya."
Brexit
EU's Antitrust Enforcer Starts Campaign for One of Bloc's Top Jobs Bloomberg
Charts that show why Italy wants China's Belt and Road Initiative FT
Venezuela
Exclusive: U.S. threatens to derail meeting of Latam lender if China bars Venezuela Reuters. More precisely, if China bars the board representative of US-sponsored puppet "interim President" Juan Guaido, Harvard economist Ricardo Hausmann. Plot twist: The meeting is being held in China, so Hausmann needs a visa.

US Imposes New Sanctions as Venezuelan Government Denounces Takeover of Diplomatic Offices Venezuelanalysis

Venezuela – Journalists Doubt Guaidó's Legitimacy – Regime Change Plans Continue Moon of Alabama

America's Venezuela Strategy: Coup By Sheer Narrative Control Caitlin Johnstone, Medium

Ex-UN Human Rights Expert Blasts 'Manipulation' on Venezuela: 'We Are Swimming in an Ocean of Lies' The Gray Zone

Progress as Venezuela restores power but 27% remain offline Netblocks. This is from March 13. Remarkably, this seems to be the latest coverage. So as soon as — presumably — power is restored, coverage disappears. There's not even a story explaining how it was done. Odd.

What a Military Intervention in Venezuela Would Look Like Foreign Affairs
Syraqistan
'We all found out by tweet': Trump's Golan Heights surprise McClatchy

Reps. Nadler and Maloney signal support for Golan recognition Jewish Insider

Saudi Crown Prince Boasted That Jared Kushner Was "In His Pocket" The Intercept
China?
India
Animal Spirits Waver in India as Election Uncertainty Takes Hold Bloomberg

Bad news for summer vacation plans: Air fares soar as India's airlines cut down operations The Scroll (J-LS).
Trump Transition
FBI, DoD IG conducting preliminary investigation into JEDI, procurements Federal News Network. From March 4, still germane. And see also Giant Military Contract Has a Hitch: A Little-Known Entrepreneur NYT

Trump 2020 budget targets feds' health and retirement benefits Federal Times. Hollowing out the civil service, starting with Thatcher, sure worked out great for the UK, didn't it? The whole Brexit process was slick as a whistle!

New ABA report: Immigration courts 'irredeemably dysfunctional' and on 'brink of collapse' NC Policy Watch
2020
Bernie Sanders says it's better to give birth in Finland than the U.S. He's right. WaPo. Mirabile dictu, a positive post about Sanders in WaPo!

The Atlantic Accused David Sirota of Secretly Working For Bernie Sanders. But Where's the Evidence? Paste. Club non-member savaged by club members for doing what club members do. Even if you accept what Sirota's detractors say!

The true bipartisans:

So far, the only candidates to propose anything with bipartisan support are @ewarren, whose plan to break up and regulate big tech was endorsed by Ted Cruz, and @SenSanders, whose war powers resolution to stop the conflict in Yemen drew votes from both sides. Ideas matter.

— Matt Stoller (@matthewstoller) March 21, 2019

Another (and Stoller-esque) way to say this is that Sanders and Warren want to govern, and the rest do not.
Have the UBI People Turned to the Dark Side? Benjamin Studebaker
Health Care
Don't Make Health Care a Purity Test Paul Krugman, NYT. Another demonstration of what I've been saying for some time: Preventing #MedicareForAll is the #1 policy goal of liberal Democrats. Here Krugman runs a bait-and-switch operation for Neera Tanden's "Medicare for Some America," exactly as the same crowd did in 2009-2010. Time passes. Tens of thousands of excess deaths and billions of dollars later…

Pharma & Insurance Gave $43M to the 129 House Democrats Not Backing Medicare for All Grit Post. With handy list of those Democrats, which includes the entire House leadership. It's all about the Benjamins ?
Black Injustice Tipping Point
Who Should Own Photos of Slaves? The Descendants, not Harvard, a Lawsuit Says NYT

Afro-Pessimism and the (Un)Logic of Anti-Blackness Historical Materialism
Mock Executions? Real Screams and Blood? Just Another School Shooter Drill Rolling Stone. The true curriculum…
'Change Is Closer Than We Think.' Inside Alexandria Ocasio-Cortez's Unlikely Rise Time. I just hope AOC's head can still fit through the door.
Scientists rise up against statistical significance Nature
Antidote du jour (via):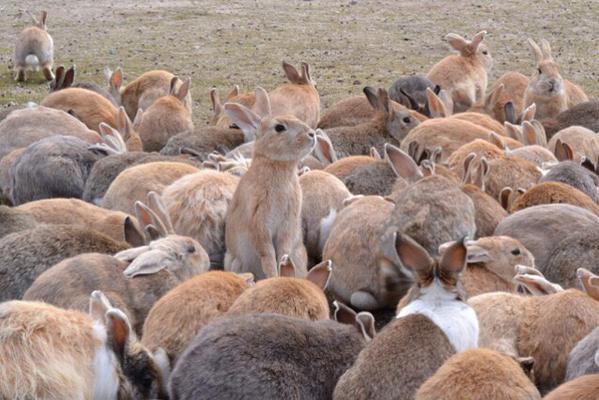 Bonus antidote: I think it's time to look in again on Larry the Cat (via):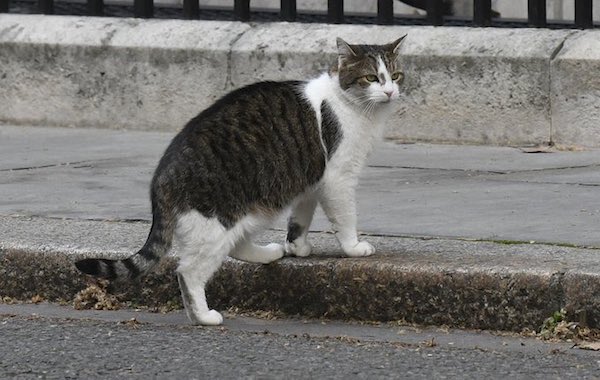 Larry seems not to have completely made up his mind…
See yesterdays Links and Antidote du Jour here.