By Lambert Strether of Corrente.
Politics
"But what is government itself, but the greatest of all reflections on human nature?" –James Madison, Federalist 51
"They had one weapon left and both knew it: treachery." –Frank Herbert, Dune
2020
"2020 Democratic Presidential Nomination" [RealClearPolitics] (RCP average of five polls). Biden up 20, everybody else down.

"*" = New candidate.

* * *

Festival of Biden:

Biden (D)(1): "Biden Thinks Trump Is the Problem, Not All Republicans. Other Democrats Disagree" [New York Times]. "Mr. Biden's singular focus on the president as the source of the nation's ills, while extending an olive branch to Republicans, has exposed a significant fault line in the Democratic primary.

Biden (D)(2): If you're a "moderate," raising money from "your friends across the aisle" is jake with the angels:

Here's invite to Biden event in Vegas hosted by MGM's Jim Murren, a Republican, and his better half; ex-GOP st. Sen./ex-US Atty Greg Brower and his wife; online betting giant William Hill CEO Joe Asher and his wife, other W. Hill execs; longtime atty Randall Jones and his wife. pic.twitter.com/Yib1Gvst8d

— Jon Ralston (@RalstonReports) May 4, 2019

Biden (D)(3): Democrats, like Senators Bernie Sanders and Elizabeth Warren, see the president as a symptom of something deeper, both in a Republican Party overtaken by Trumpism and a nation cleaved by partisanship. Simply ousting Mr. Trump, they tell voters, is not enough. It's a debate that goes beyond the policy differences separating a moderate like Mr. Biden from an insurgent like Mr. Sanders, elevating questions about whether the old rules of inside-the-Beltway governance still apply. And it has thrown into stark relief one of the fundamental questions facing the Democratic electorate: Do Democrats want a bipartisan deal-maker promising a return to normalcy, or a partisan warrior offering more transformative change?" • Whatever "normalcy" might mean. Flat wages for 4o years? The industrialized world's worst health care system? Declining life expectancy? Declining birth rates? That's the "new normal." And for most of the population at this point, that's also the old normal.

Biden (D)(4): "The Case for Thinking Joe Biden Can't Be Stopped" [New York Magazine]. Interesting: "[I]t just might be later than it looks. Donald Trump's presidency has inspired a level of sustained public interest in politics and political media without precedent in the modern era. Around this time in 2015, 22 percent of voters told CNN they were "extremely enthusiastic" about voting in the next year's presidential election; that figure is now 45 percent. In April 2015, the major cable networks weren't scoring huge ratings wins by airing presidential town halls." • So [checks counter] 547 days might not be as long as we think.

Biden (D)(5): "Biden Surge Fueled by Democratic Angst Over Who Can Beat Trump" [Bloomberg]. "Biden, who has taken an early lead in the polls, was asked Saturday in a television interview in South Carolina why his third presidential campaign would be different from his failed bids in 1988 and 2008. He answered with two words: 'President Trump.'" • Biden is correct; Beto would't have done nearly as well in his Senate run if he hadn't been running against the widely loathed Ted Cruz.

Biden (D)(6): Holy moley, this is serious!

[Reads Game of Thrones] hmm the lesson seems to be to back the early frontrunnerhttps://t.co/AhSzJteFl1

— Ken Klippenstein (@kenklippenstein) May 6, 2019

Martin needs to get back to work and finish his novel.

O'Rourke (D)(1): "Beto O'Rourke Blew It" [Daily Beast]. "Beto O'Rourke has flamed out. It's not just me saying it. Polls have shown him slipping for weeks and on Wednesday Quinnipiac confirmed the worst. The one-time wonder Beto O'Rourke is at 5 percent, behind every other first-tier candidate. You can thank, or blame, women who make up almost 58 percent of the primary electorate for Beto's decline. Disproportionately, they don't like him. According to my unscientific poll asking every woman I see, Beto reminds them of the worst boyfriend they ever had: self-involved, convinced of his own charm, chronically late if he shows up at all, worth a meal or two but definitely not marriage material. When he should be home with the kids or taking out the trash, he's jamming with his garage band or skateboarding at Whataburger." • Ouch.

Sanders (D)(1): "Bernie Sanders never had this before: A campaign machine that's crushing it" [Los Angeles Times]. "The Sanders campaign has evolved from an unruly movement four years ago into a highly disciplined, highly structured, proactive machine that is the envy of the Washington establishment. An operation spawned from antipathy toward corporate America now functions with the precision, focus and outsized bank account of, well, corporate America. 'They are much better able to harness all the organic energy this time," said Ro Khanna, the Silicon Valley congressman who co-chairs the campaign. "There is an infrastructure that wasn't there before. There are department heads watching every dollar, coordinating messaging, targeting effectively.' It is an operation, he said, that functions very much like the one political strategist and former Uber executive David Plouffe set up when he managed Barack Obama's 2008 campaign. The February day Sanders launched his 2020 bid, the campaign was prepared when some 4,000 volunteers immediately emerged. Aides put them to work. They sent 1.3 million texts to other potential donors and volunteers. The campaign that limped into California the last time now may be better equipped there than anyone. There was no Iowa team in place at this point in the 2016 race; Sanders now has among the largest of all the Democratic presidential contenders." • Sanders supporters should, in fact, be worried by articles like this. The press loves to pull the wings off flies, and a puff piece like this is a set-up for later narratives of failure. Also, "Not me, us" is the slogan. "Not me, campaign operatives with a budget at last!" is not the slogan.

Sanders (D)(2): "Sanders calls for breaking up big agriculture monopolies" [Seattle Times]. "'I think a farmer that produces the food we eat may be almost as important as some crook on Wall Street who destroys the economy,' Sanders said during a campaign event in Osage, a town of fewer than 4,000 people. 'Those of us who come from rural America have nothing to be ashamed about, and the time is long overdue for us to stand up and fight for our way of life.' …. During his Sunday speech, Sanders outlined the dire circumstances confronting rural America — population decline, school and hospital closures and rising addiction and suicide rates in many rural counties nationwide — as the impetus for his policy. His plan includes a number of antitrust proposals, including breaking up existing agriculture monopolies and placing a moratorium on future mergers by big agriculture companies. He would also ban 'vertically integrated' agribusinesses — companies that control multiple levels of production and processing of a product. One of his competitors in the Democratic race, Massachusetts Sen. Elizabeth Warren, included several of those antitrust planks in the agriculture policy she released in March. But Sanders' policy is more expansive than just targeting major agriculture corporations — he's also proposing greater government involvement in setting price controls and managing supply and demand of agriculture commodities." • I wonder what the new anti-trust people think…

Warren (D)(1): "Elizabeth Warren's Campaign, 'Based on Ideas,' Bets on Iowa" [New York Times]. "Ms. Smith is one of about 50 paid staff members Ms. Warren's campaign already has on the ground in Iowa, far more than any other Democratic candidate is known to have hired in the state. The growing Warren juggernaut reflects a bet that rapidly hiring a large staff of organizers will give the senator an advantage over her rivals who are ramping up their efforts at a slower pace… The strategy does not come cheap. Ms. Warren's campaign spent more than $5 million over the first three months of the year, the most in the field, according to Federal Election Commission records. Her payroll included about 160 people during that period, far more than any other Democrat's. Her team says its staff has grown even larger since then, to more than 200 people, over half of whom are based in early-voting states​." • Big risk.

Warren (D)(2): So divisive:

Joe Biden v Elizabeth Warren over the 2005 bankruptcy bill Biden supported that shafted students https://t.co/gte8FdmTak pic.twitter.com/oX9kLMeskr

— Ibrahim (@IbrahimAS97) May 4, 2019

"Democrats challenging Trump scramble to hire foreign policy aides" [Politico]. "Several foreign policy thinkers told POLITICO they had already been approached by three or more campaigns, or people affiliated with campaigns, to gauge their interest. With relatively few of the Democratic candidates having significant foreign policy experience, these advisers are especially desirable hires. 'The process at this stage is kind of like a mix between a pickup basketball game and Afghan tribal politics,' said Brian Katulis, a foreign affairs analyst with the Center for American Progress, who has yet to commit to a candidate." • CAP may not have committed to a candidate, but there is at least one candidate they will never commit to.
Realignment and Legitimacy
"Bill and Hillary Clinton preach to a pure blue choir in Seattle" [Seattle Times (tegnost)]. "On the way out of the theater, Diana Alhatlani, of Renton, turned to her friend Heidi Sky, of Seattle, and asked: 'Don't you feel better? I do. It's like going to the spa.' 'I think it's good to have the pep talk,' Sky said. 'It keeps you on the path. You have to stay positive.'" • Oy.

"Ticket prices are slashed for Bill and Hillary Clinton's speaking tour with seats in LA being sold for just $2" [Daily Mail]. "Prices for Bill and Hillary Clinton's 13-city tour have taken a plunge as the pair near the end of a string of dates for their speaking engagements. The event billed as 'An Evening with President Bill Clinton and former Secretary of State Hillary Rodham Clinton' continued at the LA Forum in Inglewood, California Saturday night and tickets were listed for as little as $2. Seats in the Lower Bowl 131 section were available on Vivid Seats while the same website was offering admission for the best section – center in front of the stage – for $92." • $2 won't get you very far in a spa. So I guess this is a bargain.

"The Clintons are getting into podcasting" [CNN]. "Clinton, along with his daughter Chelsea Clinton and through The Clinton Foundation, launched a podcast on Thursday titled, 'Why Am I Telling You This,' a nod to a phrase that the former president often uses to connect stories he tells in speeches." • Tone-deaf, as usual. I mean, we know why. See above.

And in great contrast:

Tomorrow evening, we are hosting the 2nd Annual Bowling for Bail fundraising event at Ward Parkway Lanes. If you want to bowl, please sponsor a lane. If you can't sponsor a lane, but still want to participate, please reach out and we will try to accommodate individual bowlers.

— Kansas City DSA ?? (@kansascitydsa) May 4, 2019

Go out there and serve the working class!
Stats Watch
There are no official statistics of note today.
Commodities: "Your Cell Phone Is Spreading Ebola" [Foreign Policy]. "North Kivu, the main area of infection, has been a war zone since 1994…. Though that war officially ended in 2003, fighting never stopped in North Kivu and today involves an estimated 120 groups that range from sophisticated, well-armed armies to ragtag bands of self-proclaimed 'liberators' that operate as criminal gangs (for which the international health care responders' foreign funds are a lucrative target)…. Conflict seems to have deepened in North Kivu alongside the spectacular global growth in the mobile phones market, which has made the locally plentiful black stones of columbite-tantalite, or coltan, potentially more valuable than Congo's gold, diamonds, uranium, and other minerals and gems. (The mineral trade brings as much as $1.4 billion per year.)… Coltan is labeled a 'conflict mineral,' which, like 'blood diamonds,' is meant to be shunned….. scrutiny of corporate practices in purchasing coltan and other conflict minerals reveals low levels of genuine compliance. Given that about 80 percent of the global supply of coltan lies in North Kivu soils, it is hard to understand how the electronics industry could continue its worldwide expansion without buying conflict minerals, though located outside of Congo." • Hmm.
The Bezzle: "A 30-mph e-bike to compete with cars in cities? Investors just bet $20 million on it" [TechCrunch]. " Bond Mobility, a three-year-old Palo Alto, Calif. and Zurich, Switzerland-based startup… says its 'high-performance' dockless electric bikes will leave e-scooters in the dust… Though Bond's bikes are only available for now in Zurich and Bern, Switzerland, they are coming to the U.S. soon, says the company, and a loophole in California law may help. To wit, any motor bike that can't go more than 30 miles per hour can be rented with just a car license in the Golden State. Some states are even more lax when it comes to motorized vehicles." So, a startup premised on regulatory arbitrage. How innovative. More: " According to a recent McKinsey study, more than a quarter of the world's population lives in cities with more than one million inhabitants, and vehicle speeds in many of these places now average 9 miles per hour, making alternatives highly appealing. In fact, it says, by 2030, the micromobility market in expected to reach $200 billion to $300 billion in the United States, $100 billion to $150 billion in Europe and $30 billion to $50 billion in China." • Not sure I'm getting this. "Micromobility is big in Asia, in the form of motorcycles that go wherever they like, including between and around lines of traffic, and on sidewalks. It's exciting and dynamic, but maybe the absence of that sort of thing in the United States and Europe is exactly why McKinsey thinks the market is so large?
Tech: "A Disaster Is Unfolding in Consumer Tech" [OneZero]. "In a sense, the Galaxy Fold won't be much worse for consumers than any other smartphone — provided it actually works — but it certainly distills all of these problems in one convenient package. An expensive, faulty screen that only Samsung will be able to reliably fix for the first couple of years and an unclear path forward for third-party shops. If you buy this, you'll want to get comfortable in Samsung's world, because you're taking a long-term lease there." • Sounds like Samsung has learned a lot from Apple!
Tech: "Huawei Overtakes Apple to Become Second Biggest Smartphone Maker" [Bloomberg]. "The networking giant, shrugging off a barrage of accusations that it aids Chinese espionage (which it's repeatedly denied), grew shipments 50 percent from a year earlier, research firm IDC estimates. It was the only name in the top 4 that managed to expand volumes as the overall market slid for the sixth consecutive quarter." • Wow! Ya know, I look at those new Huawei phones with the Leica lenses, and I feel a twinge of desire I've never felt for an iPhone, not for a moment…
Tech (I suppose): "Beyond Meat's Value Soars to $3.8 Billion in Year's Top U.S. IPO" [Bloomberg]. "Beyond Meat Inc. piled on the market value, serving up the year's best first day for a U.S. initial public offering. The maker of vegan beef and sausage substitutes soared, rising as much as 192 percent from its IPO price of $25 share…. [Chief Executive Officer Ethan Brown] said he wants to eventually lower the price of the company's products, which currently can cost twice as much as standard ground beef. Beyond Meat wants to sell its products for less than animal protein in the next five years, he said." • 
The Biosphere
"New database: Water sources in 43 states contain potentially unsafe chemical levels" [McClatchy]. "More than 610 drinking water sources in 43 states contain potentially unsafe levels of chemical compounds that have been linked to birth defects, cancers, infertility, and reduced immune responses in children, according to a new database compiled by the Environmental Working Group and Northeastern University. Using Pentagon data released last year and recently obtained public water utility reports, the researchers now estimate that more than 19 million people are exposed to water contaminated with per-and polyfluoroalkyl substances, known as PFAS." • We published a Michigan story on on this study late last month, but now it's gone national
"The Green New Deal Costs Less Than Doing Nothing" [The New Republic]. "[T]he Democrats aren't doing enough [lol] to hammer home how expensive the Republican alternative to the Green New Deal really is. Here's how much it will cost America to do nothing about the climate crisis." Lots of studies, then: "The Republican plan to do nothing, then, means America would be double-charged for its inaction: The country would lose trillions in missed opportunities for growth, and many trillions more due to a growing catastrophe. Passing a Green New Deal, or something like it, may sound expensive up front, but Republicans should see it for what it is: a sound investment that will generate the greatest returns imaginable—a livable planet."
"Just 20 minutes of contact with nature will lower stress hormone levels, reveals new study" [Science Daily] (original). "'We know that spending time in nature reduces stress, but until now it was unclear how much is enough, how often to do it, or even what kind of nature experience will benefit us,' says Dr. MaryCarol Hunter, an Associate Professor at the University of Michigan and lead author of this research. 'Our study shows that for the greatest payoff, in terms of efficiently lowering levels of the stress hormone cortisol, you should spend 20 to 30 minutes sitting or walking in a place that provides you with a sense of nature.'" • Sadly, n = 36. But my anecdotal evidence supports this! And I don't have a lawn–
"Lawns are the No. 1 irrigated 'crop' in America. They need to die" [Grist]. "But, on balance, lawns are awful for the planet. Our addiction to lawns means that grass is the single largest irrigated agricultural "crop" in America, more than corn, wheat, and fruit orchards combined. A NASA-led study in 2005 found that there were 63,000 square miles of turf grass in the United States, covering an area larger than Georgia. Keeping all that grass alive can consume about 50-75 percent of a residence's water.
Lawnmowers suck up gas and pollute the air: Every year, U.S. homeowners spill some 17 million gallons of gas while filling up mowers. We use tens of millions of pounds of chemical fertilizer and pesticides on our lawns. All this effort, of course, isn't cheap. Americans spend more than $36 billion every year on lawn care, four-and-a-half times more than the annual budget of the Environmental Protection Agency. American lawns have so, so much potential — and right now, it's going to waste. It's time to culturally stigmatize the classic over-watered, over-fertilized, over-mowed American lawn — a symbol of excess that's persisted for far too long.
" • I'm doing my best!
Black Injustice Tipping Point
"A New Civil War Museum Speaks Truths in the Former Capital of the Confederacy" [Smithsonian]. • My hackles rise whenever I hear about "innovative" museum displays, but these sound exciting and revealing. Have any of our Richmond-adjacent readers gone to this museum?
Game of Thrones
"The only way 'Game of Thrones' can end" [Alyssa Rosenberg, WaPo]. Spoiler: "A happy ending for Martin's characters, and for the occupants of the world torn by warring kings where we've spent so long, might be to walk away from the Iron Throne entirely and allow a new kind of government to push forth hopeful shoots in its place."
Easter eggs:
SPOILERS AHEAD: Here are all the hidden details you might have missed in episode 4 season 8 of #GameOfThrones pic.twitter.com/9vXFnIqB1k

— INSIDER (@thisisinsider) May 6, 2019
Including this one (which I found in the above video and captured myself, because I couldn't believe it):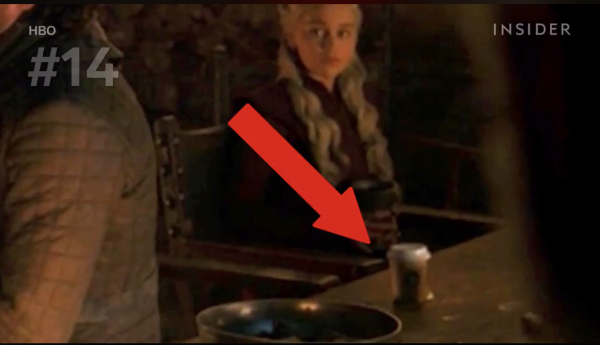 Hence the memage (Reddit):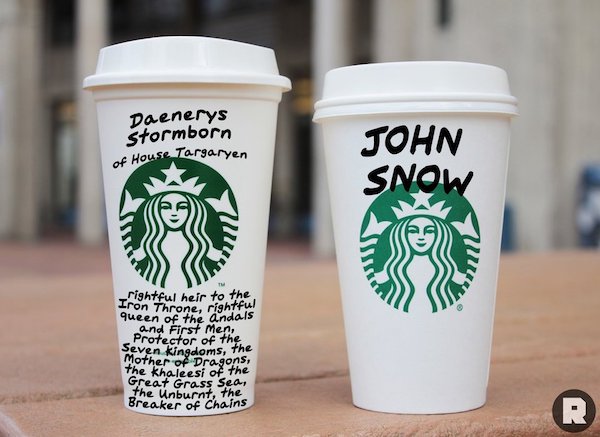 Who the heck did the showrunners hire to check for bloopers? The MCAS quality control team?
Guillotine Watch
Paging @deray:
— Ward Harkavy (@WHarkavy) May 4, 2019
Class Warfare
"AFL-CIO Largest Union in US just posted this in support of the Uber strike" [Uber People]. This tweet:
? MAY 8TH

?DO?NOT❌USE?RIDESHARE⚠️APPS
❌NO @Uber❌
❌NO @lyft ❌
❌NO @juno❌#1u pic.twitter.com/O30mIktKMl

— AFL-CIO (@AFLCIO) May 4, 2019
The most neoliberal game show EVAH:
the rules of our new game show Flinch are simple: If you flinch, you get electrocuted. pic.twitter.com/2xdk338yQ5

— Netflix US (@netflix) May 3, 2019
"San Francisco residents use parking spots as makeshift offices: report" [FOX]. "San Francisco real estate has gotten so expensive some people are now paying $2.25 an hour to occupy a parking spot in order to set up makeshift offices to work remotely. Victor Pontis began what he calls the 'WePark' movement as a way to re-imagine how to use parking spaces. He traded in his usual workspaces of apartments, libraries and cafes for city streets. His temporary office cost him the $2.25 an hour required by the city's parking meters…. On April 25, nearly 30 people joined Pontis to work near City Hall." • Snow Crash territory.
"Stop & Shop Workers Vote to Ratify Contract—Although Benefits Will Shrink for New Part-Timers" [In These Times]. "When the strike ended, there was plenty for the UFCW to celebrate. Stop & Shop gave up its push to force employees' spouses to take any health insurance offered by their own employer. The union also said Stop & Shop "kept healthcare affordable" with "low deductibles and out-of-pocket maximums." The new contracts also hold the line on all sick time, personal days and paid holidays for current and future employees—Stop & Shop had wanted to reduce paid holidays and sick days for future employees. But the company got some of what it wanted as well. New part-time workers won't see time-and-a-half pay on Sundays and holidays, as current employees do. Instead, they'll get a premium (e.g., an extra $1.50 per hour the first year) that will grow to a time-and-a-half rate after three years of employment. And then there's this: The new contracts significantly reduce pension benefits for new part-time hires." • So, two-tier. Goddammit. (This post gives a redirect error in some browsers.)
"Don't let industry write the rules for AI" [Nature]. "Inside an algorithmic black box, societal biases are rendered invisible and unaccountable. When designed for profit-making alone, algorithms necessarily diverge from the public interest — information asymmetries, bargaining power and externalities pervade these markets." • That's not a bug. It's a feature.
News of the Wired
"A black hole bigger than the sun is pulling on the fabric of space and time" [Business Insider]. "Black holes are generally known for pulling in any item that crosses their path using their gravitational force. But, it's usually only material objects even if that is from nearby stars and planets. The V404 Cygni black hole, on the other hand, seems to be dragging in space itself according to a team of researchers from the International Center for Radio Astronomy Research (ICRAR) using the National Science Foundation's Very Long Baseline Array (VLBA)." • Hopefully there's a limit…
We posted the original study on who bullshits the most, but here's a handy chart:
Who are the biggest bullshitters? https://t.co/iMVxBoikDP

— The Economist (@TheEconomist) May 5, 2019
"Web annotation tool Hypothesis hits a milestone" [Nature]. "The team behind Hypothesis, an open-source software tool that allows people to annotate web pages, announced in March that its users had collectively posted more than 5 million comments across the scholarly web since the tool was launched in 2011. That's up from about 220,000 total comments in 2015 (see 'Comment counts'). The company has grown from 26,000 registered users to 215,000 over the same period." • I'm a big fan of annotation tools, so I'm happy to read this (though 215,000 is a lot of scholars, I guess, but not a very large user base by global standards).
* * *
Readers, feel free to contact me at lambert [UNDERSCORE] strether [DOT] corrente [AT] yahoo [DOT] com, with (a) links, and even better (b) sources I should curate regularly, (c) how to send me a check if you are allergic to PayPal, and (d) to find out how to send me images of plants. Vegetables are fine! Fungi are deemed to be honorary plants! If you want your handle to appear as a credit, please place it at the start of your mail in parentheses: (thus). Otherwise, I will anonymize by using your initials. See the previous Water Cooler (with plant) here. Today's plant (Church Roast):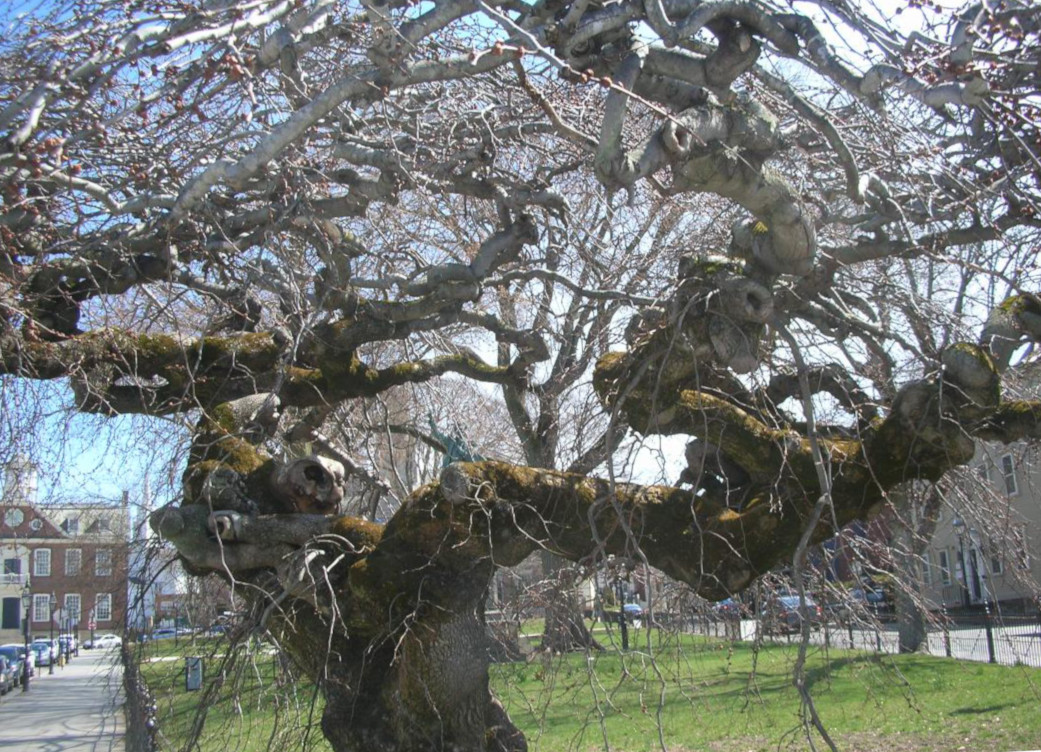 Chuck Roast writes: "Here are a couple of Camperdown Elms."
* * *
Readers: Water Cooler is a standalone entity not covered by the annual NC fundraiser. So do feel free to make a contribution today or any day. Here is why: Regular positive feedback both makes me feel good and lets me know I'm on the right track with coverage. When I get no donations for five or ten days I get worried. More tangibly, a constant trickle of small donations helps me with expenses, and I factor in that trickle when setting fundraising goals. So if you see something you especially appreciate, do feel free to click this donate button:
Here is the screen that will appear, which I have helpfully annotated.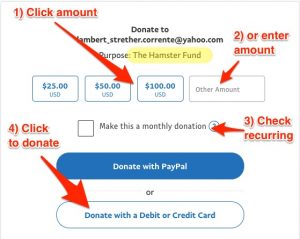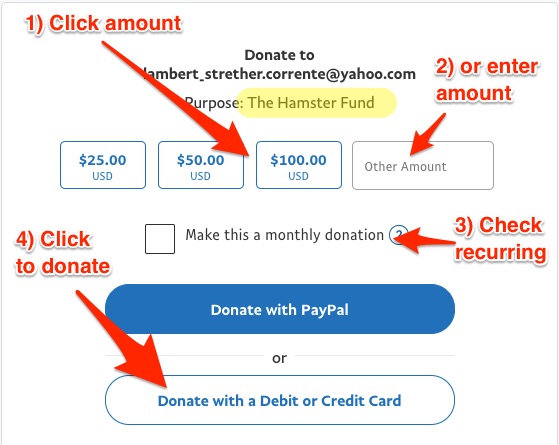 If you hate PayPal, you can email me at lambert [UNDERSCORE] strether [DOT] corrente [AT] yahoo [DOT] com, and I will give you directions on how to send a check. Thank you!