Sixth North Atlantic Right Whale Found Dead Prompts Concern From Researchers EcoWatch :-(. Bottlenose doplphins are also dying at an unusually rapid pace in the Gulf. They've had as many die this year so far as for all of last year.
Plants don't think, they grow: The case against plant consciousness PhysOrg (Robert M)
Scientists found a seaweed patch stretching from the Gulf of Mexico to Africa Vox (David L)
Anchorage Has Never Reached 90 Degrees. That Could Change This Week. New York Times (Kevin W)
Germany Scorned Air Conditioning—Then Came the Heat Wave Wall Street Journal
Strongest Earthquake in 20 Years Rattles Southern California Bloomberg
Adding 1 billion hectares of forest could help check global warming Science Magazine (David L)
Roger Penrose On Why Consciousness Does Not Compute Nautilus (David L)
China?
China Muslims: Xinjiang schools used to separate children from families BBC

Chinese studios impose informal ban on American actors Financial Times
North Korea
US 'hell-bent' on hostility despite talks, North Korea says BBC
EU
'This is not democracy': European parliament unites to condemn selection of new EU Commission president behind closed doors Independent (Kevin W)

Are Europe's new leaders up to the job? Brussels appointment process raises serious legitimacy questions The Conversation (Kevin W)

Quote from linked article below: "… the EU's leaders have effectively decided that they don't need a central banker to run their central bank."

Why no "rocket scientist" for the ECB? Apparently "tightly knit central banking fraternity" are aghast at the Lagarde nomination. "As one insider put it: "It's as if we're going from 'whatever it takes' to 'whatever.'""
The "fraternity" bares its teeth!https://t.co/rIa3uzBa3x pic.twitter.com/qcZqptUtz1

— Adam Tooze (@adam_tooze) July 4, 2019

EU Compromise Exposes Merkel's Waning Influence Wall Street Journal
The plot to keep Corbyn out of power Jonathan Cook (Chuck L)
New Cold War
Russian Troops Will Be Getting Tactical Bomb Drones Defense One (resilc)
Syraqistan
Big Brother is Watching You Watch
Soon, satellites will be able to watch you everywhere all the time MIT Technology Review (resilc)

81% of 'Suspects' Flagged By Met's Police Facial Recognition Technology Innocent, Independent Report Says Sky.com

Chinese police use app to spy on citizens' smartphones Financial Times (David L)
Imperial Collapse Watch
Air Force Accidentally Dropped Dummy Bombs On Florida After Hitting a Bird The Epoch Times
Trump Transition
Border Patrol Out of Control
As Trump Announces Mass Immigration Raid, Documents Show How ICE Uses Arrest Quotas Intercept

What a Pediatrician Saw Inside a Border Patrol Warehouse Atlantic (Chuck L)
"Moderates" Do Not Have A Story Worth Telling Current Affairs (UserFriendly). "It is only by ignoring David Brooks that justice can be achieved…."
Justin Amash: Our politics is in a partisan death spiral. That's why I'm leaving the GOP. Washington Post (Chuck L)
Defending the Right of Radical Dissent Is the Highest Expression of Patriotism Nation. Resilc: "Not in USA USA."
Tiffany Cabán supporters fear 'stolen election' in Queens DA race as Melinda Katz takes victory lap New York Daily News
2020
Apple May Ditch the Butterfly Keyboard 9to5mac
Class Warfare
U.S. Militarism and the One-Sided Class War Black Agenda Report (resilc)

'A haven': New York sees rise in women traveling across state line for abortions Guardian
Antidote du jour (Chet G, from snapping turtle week of spring in central Pennsylvania):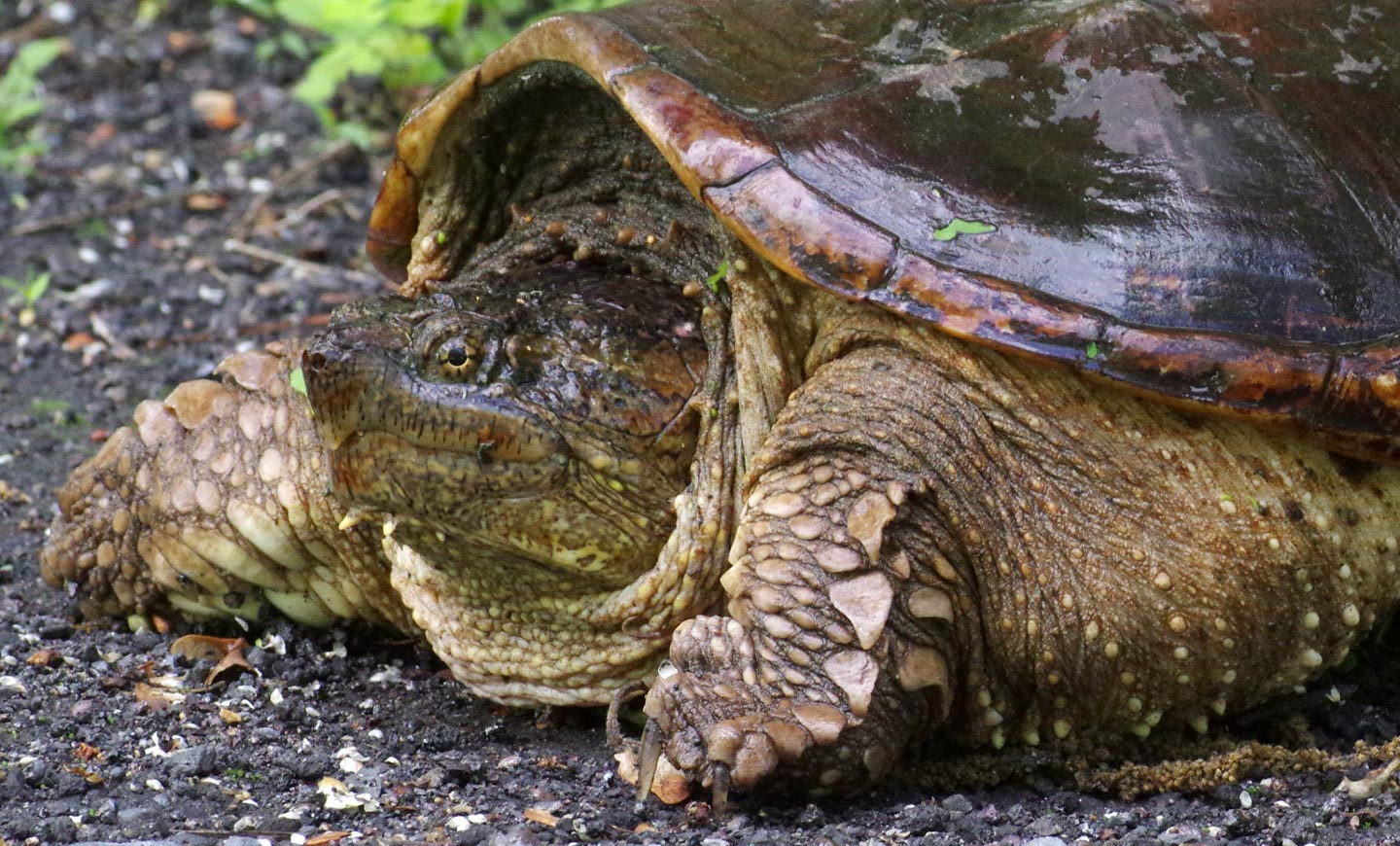 And a bonus (martha r):
Boingboingboingboingboingboingboingboingboingboingboingboingboingboingboingboingboingboingboingboingboingboingboingboingboingboingboing pic.twitter.com/0wj91CdPdI

— Eric Alper ? (@ThatEricAlper) April 3, 2019
See yesterday's Links and Antidote du Jour here.