Darwinian bee-keeping: lessons from the wild Nature
Borrowing against art is growing at a stunning rate The Economist. Froth. But what isn't.
Groundwater Pumping Diminishes Streams Across The Country, Study Finds KUNC
Conservative Indiana Chooses Renewables Over Gas As It Retires Coal Early Forbes
Nuclear Power, Once Seen as Impervious to Climate Change, Threatened by Heat Waves US News
Southern California on high earthquake alert, bringing anxiety and preparation LA Times
What a waste: the G20 and the plastic problem The Interpreter
Brexit
Greek election: Tsipras out, Mitsotakis in EU Observer
China?
Fresh clashes in Hong Kong after huge march Asia Times. At Mong Kok, site of controversial train station from the Mainland.

Public increasingly backing radical Hong Kong protesters despite unease over violence, say academics, as Carrie Lam's government faces even greater resistance against extradition bill South China Morning Post

Put off by US, Chinese students eye other universities Asian Correspondent
Cosplay conquers the world Japan Times
Leave your shoes at the door: Science says they're covered in poop and could make you sick USA Today
India
After the 2015 Floods, Chennai Only Exploited the People Who Were Cleaning it The Wire

India's Water Crisis Is Man-Made Bloomberg
Venezuela
The Debt We Owe Central America Jacobin
Trump Transition
The Stuff of Nightmares: Inside the migrant detention center in Clint, Texas El Paso Times

Justice Dept. to Replace Lawyers in Census Citizenship Question Case NYT

How President Trump Became Counties' Best Friend and Biggest Ally Governing
'Truly Terrifying': Fireworks Set Off Inside Union Station Cause Mass Panic, Chaos NBC Washington
With Jeffrey Epstein locked up, these are nervous times for his friends, enablers Miami Herald
Democrats in Disarray
Nancy Pelosi Has Chosen Her War, and it's With Her Own Party's Future The Intercept. Hippie punching is a time-honored practice among liberal Democrats.

Can Democrats grow a spine before American democracy collapses in a limp, lifeless heap? Will Bunch, Philadelphia. I've seen this "Democrats have no spine" trope for at least a decade, maybe even two decades. And for good reason, but perhaps it's time to retire the trope and look elsewhere for causes?
Blindsided by a 'Devastating' Veto, Alaska's University System Pleads for a Lifeline NYT
Big Brother Is Watching You Watch
Americans Shocked to Find their Rights Literally Vanish at U.S. Airports The American Conservative

FBI, ICE find state driver's license photos are a gold mine for facial-recognition searches WaPo

Spotlight: The Dangers of Gang Databases and Gang Policing The Appeal
Facebook Libra
Banks steer clear of Facebook's Libra project FT

Facebook's Libra Must Be Regulated by Central Banks: PBOC Official Caixin Live
Boeing 737 MAX
Boeing setback after Saudi airline scraps $5.9bn order for 737 MAX planes Sky News
Class Warfare
US capitalism is fairer than you think FT

'Climate apartheid': Rich people to buy their way out of environmental crisis while poor suffer, warns UN The Independent. You say that like it's a bad thing.
'Gross Violation of Logic and Sense': Open Letter From Nearly 140 Scholars Implores SF School Board Not to Destroy Historic Mural Common Dreams. Follow-up on NC here.
Australian Aboriginal site gains World Heritage recognition Agence France Presse
Antidote du jour (via):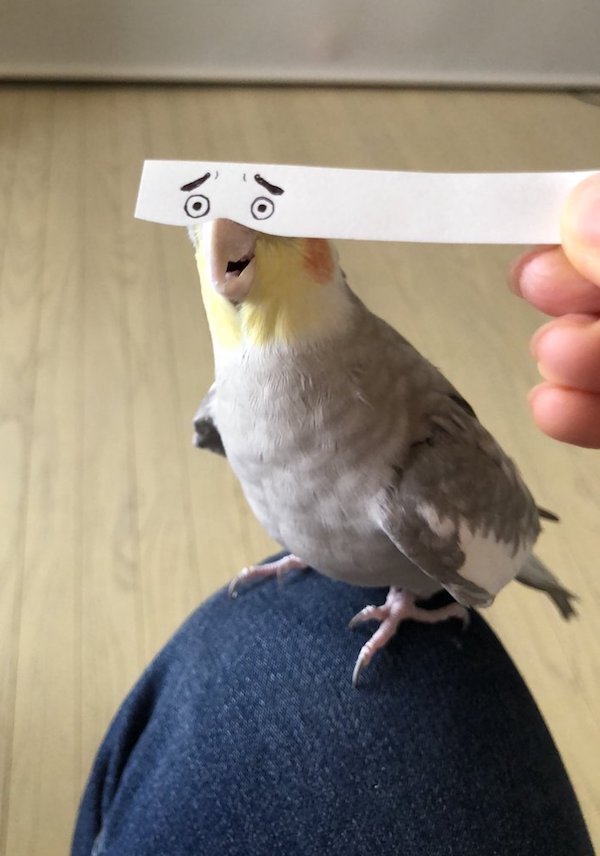 Happy Monday!
See yesterday's Links and Antidote du Jour here.