Drunk Birds Displaying Strange Behaviour In Reykjavik The Reykjavik Grapevine
Bad dog? Think twice before yelling, experts say Science
Fed can no longer ignore the economic 'shocks' of climate change, Brainard says MarketWatch (Re Silc).
The Rise of Nationalism After the Fall of the Berlin Wall George Soros, Project Syndicate
Brexit
Brexit: The long hard road to a future relationship RTE

Brexit: horns of a dilemma EU Referendum

John Bercow: 'I do not believe Jeremy Corbyn is anti-Semitic' GQ-UK
Spain votes in repeat general election amid Catalonia tensions Agence France Presse
Mexican government says it is concerned about situation in Bolivia Reuters. See also here, here, and here.
No Evidence That Bolivian Election Results Were Affected by Irregularities or Fraud, Statistical Analysis Shows CEPR
Latin Americans Are Furious NYT. "Latin America has never gotten over its attraction to authoritarianism."
Syraqistan
Saudi Aramco to offer retail investors 0.5% of shares in IPO FT

Pentagon Claims US Authority to Shoot Any Syrian Govt Official Who Tries to Take Control of Syrian Oil Common Dreams
China
Hong Kong's financial edge stems from "one country, two systems": financial chief Xinhua

Mainland Chinese Sneak Into Hong Kong's Protests—to Support the Cause WSJ

* * *

The real China according to a Canadian Frank Li, Econintersect. Case for the defense.
India
Ayodhya verdict: Indian top court gives holy site to Hindus BBC
Impeachment
Why Is Christopher Steele Still a Thing? Matt Taibbi, Rolling Stone. More to the point, what's holding up Steele's book deal?
Trump Transition
Interior proposes coveted deal to ex-client of agency head AP. Ugly.
One Big Thing the Dems Get Wrong About Warren John Harris, Politico, of which Harris is a co-founder. This isn't really about Warren. Read to the end: "[A] fair appraisal of the past generation has to acknowledge that bipartisan assumptions in the Washington governing class and establishment media are at least partially complicit in some of the largest policy debacles of the past generation (bogus assumptions before the Iraq War, the 2008 financial meltdown)." So, yeah, a legitimacy crisis, and well-deserved, too.
2020
Powerful Coalition Pushes Back on Anti-Tech Fervor NYT
Big Brother Is Watching You Watch
'Will you come and help?' Father of Julian Assange on campaign to free his son Irish Examiner

The Lingering Trauma of Stasi Surveillance The Atlantic (Re Silc). "Hey Alexa, what is the Stasi?" (The Lives of Others is a really good film on this topic.)
Boeing 737 MAX
Why the Boeing 737 will never take the place of the 757 The Points Guy

After Lion Air crash, Boeing doubled down on faulty 737 MAX assumptions Seattle Times., New evidence.
Health Care
Blow to Amazon as Seattle socialist looks to have triumphed in key vote Guardian
Class Warfare
The Blogger Behind "AI Weirdness" Thinks Today's AI Is Dumb and Dangerous IEEE Spectrum (DL).
The 'Three-Body Problem' Has Perplexed Astronomers Since Newton Formulated It. A.I. Just Cracked It in Under a Second. LiveScience
An Oral History Of Blade Runner's 2019 Los Angeles, Because The Future Has Arrived LAist
Antidote du jour (via):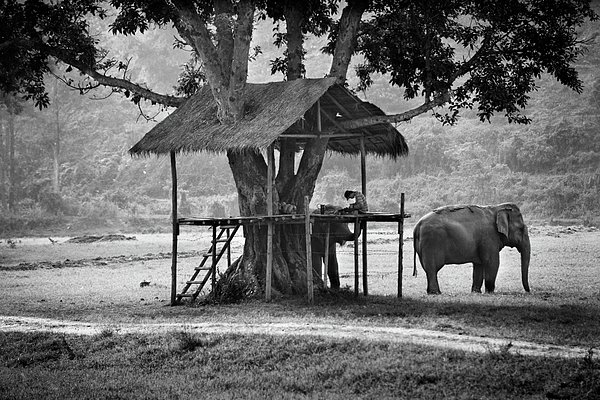 Bonus antidote:
We interrupt your broadcast of negative news with an update to our woofporter who has found the slippery slope pic.twitter.com/JYVH5qifqW

— Oregon I.T. Not IT⚾ (@OregonProgress) November 8, 2019
See yesterday's Links and Antidote du Jour here.