Shelter cat put in solitary confinement for 'repeatedly' letting other cats out The Mirror. Good kitty!
His 22-pound cat was too fat to fly. So he called in an understudy. Seattle Times
Federal inquiry opened into Google health data deal The Hill
Next in Google's Quest for Consumer Dominance: Banking WSJ. Clive comments:
As usual, you have to read half way through to find out what's really being proposed by Google, in terms of a product or service offer. The answer to which is "nothing".

"Our approach is going to be to partner deeply with banks and the financial system," Caesar Sengupta, Google's general manager of payments [said]"

Apart from a splitting an infinitive, what does "partner deeply" mean from a product or service proposition? So Google offers, potentially, a native-level (kernel level software stack) integration into Android. Assuming the competition authorities — especially in the EU — don't show it a red card and insist on it being un-bundled. But even if it is deemed permissible, every bank offers an app to access its own interface to their back-end systems. The marginal increase in convenience that a customer of an existing bank gets through not having to, oh, the arduousness of it, download an app from Google Play is offset by handing over whatever data Google sees fit to pilfer from you. Maybe people were trusting enough not to smell something bad about this 10 years ago. Not now.
Why the US economy isn't as competitive or free as you think Martin Wolf, FT and Why is American internet access so much more expensive than the rest of the world? The Verge
Gougers 'R' Us: How Private Equity Is Gobbling Up Medical Care The American Conservative. "This article was supported by the Ewing Marion Kauffman Foundation."
Breaking: Private Equity company acquires .Org registry Domain Name Wire
Do You Know Who Owns Your Debt? GQ (UserFriendly).
Unrest at French universities after student sets himself alight over debts Guardian (Re Silc).
David Hughes' Shale Reality Check 2019 Post Carbon Institute (TH).
Switching Power Grid to DC Could Boost its Capacity Machine Design (TW). Readers?
Mist Showers: Sustainable Decadence? Low Tech Magazine. Neat!
Brexit
UK Brexit Party rejects electoral pact with Conservatives Associated Press

'I would burn in hell before returning' – why British teachers are fleeing overseas Guardian
Syraqistan
How Israeli spy tech reaches deep into our lives Middle East Eye

From Iraq to Chile, the people are rising up against neoliberalism Middle East Eye
China?
Hong Kong Protest Photos: Tear Gas and Fires on a Day of Campus Clashes NYT. Including The Chinese University of Hong Kong (CUHK). The Times misses the story, badly:

#HongKong Internet eXchange is in #CUHK .#HKIX connect ISPs in Hong Kong… 99% internet interaction in Hong Kong goes through the centre, and HKIX acts as Hong Kong's network backbone. According to CloudFlare…https://t.co/5ezj1a9AvV https://t.co/vAIhcGXRxy

— Langley? (@Langley32514573) November 12, 2019

The Hong Kong Protesters Aren't Driven by Hope The Atlantic. "China may have wanted to make an example out of [Xinjiang], but the lesson Hong Kongers took was in the other direction—resist with all your might, because if you lose once, there will be a catastrophe for your people, and the world will ignore it."

Evolution of a protestor: resistance as an 'occupation' – "We must turn our grief into action." We Are HKers. Interesting on the protesters' support structure.

China's messaging against the Hong Kong protests has found a new outlet: PornHub Quartz

* * *

Beijing's plan to tighten its grip on Hong Kong could spell the end of China's economic dream South China Morning Post

China's digital currency not seeking 'full control' of individuals' details: central bank official Reuters [nods vigorously].
India
Narrowing options in Jammu and Kashmir The Hindu
India and Japan to cement relations with new security deal Nikkei Asian Review
New Cold War
In Ukraine, Volodymyr Zelenskiy must tread carefully or may end up facing another Maidan uprising The Conversation. Fiona, we're gonna need you to get right on this, first thing Friday morning.

Almost 70% of Russians are concerned about growth of social injustice — poll TASS
General strike and huge marches bring Chile to new standstill Sidney Morning Herald
Chile Plans $4 Billion of Currency Swaps to Boost Plunging Peso Bloomberg
Bolivia: Jeanine Añez claims presidency after ousting of Evo Morales Guardian
What happened in Bolivia? Was there a coup? Systemic Alternatives v. Bolivia: The Extreme Right Takes Advantage of a Popular Uprising Toward Freedom
NACLA Statement on the Coup in Bolivia: In Solidarity with Bolivians Resisting Military Intervention and Right-Wing Violence NACLA
Race is Central to Both Revolution and Reaction in Latin America Black Agenda Report
Impeachment
More than 100 National Security and Foreign Policy Experts Call on Congress to Tackle Anonymous Shell Companies (letter) (PDF) The Fact Coalition
Trump Transition
U.S. to Revisit Greenland Approach in D.C. Meeting With Danes Bloomberg
Boeing abandons its failed fuselage robots on the 777X, handing the job back to machinists Seattle Times. Maybe Boeing won't be able to crapify the 777 after all.
Migration
The migrant debt cycle WaPo. Microloans….
Imperial Collapse Watch
Stealthy Lockheed F-35 Breaks Down Too Often, Pentagon Says Bloomberg
Sports Desk
Dolphins, Lions planning to attend Kaepernick's NFL audition Reuters. Disgusting that the NFL owner goons wouldn't let him play.
Guillotine Watch
New Analysis Shows Billionaires' Dream of Space Tourism Would Be Disaster for Emissions, Climate Crisis Common Dreams. Everything's going according to plan!

Google's former CEO just committed another $1 billion to charity. But he's spending it on buzzwords. Recode. The deck: "Schmidt could save an estimated 240,000 lives instead."
Class Warfare
Minnesota school threw out hot meals of students with over $15 lunch debt, then apologized NBC
United States should make a massive investment in AI, top Senate Democrat says Science. Schumer proposes new subsidies for the California oligarch branch of the Democrat donor class. Clue stick, Chuck: Silicon Valley can handle bezzles all on its own, with no help from big gummint.
Can a Machine Learn to Write for The New Yorker? The New Yorker
Antidote du jour (via):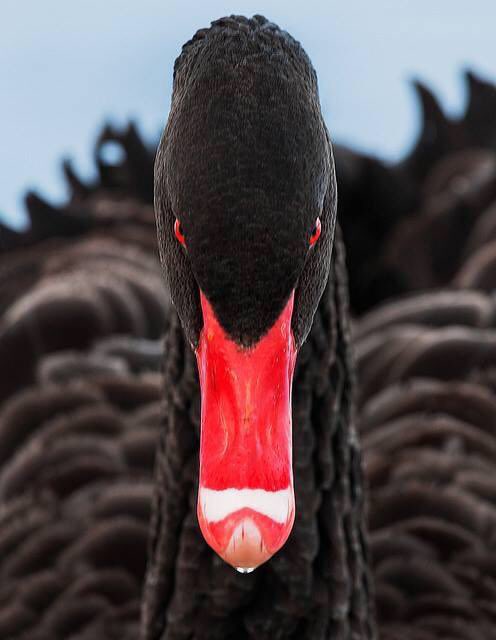 See yesterday's Links and Antidote du Jour here.