Answering the question that won me the Ig Nobel prize: Are cats liquid? The Conversation. From 2017, still germane.
Coal Power Seen Falling by Record, Helping Emissions Growth Slow Bloomberg
IEEFA update: Moody's adjusts ExxonMobil credit outlook to negative IEEFA
Brexit
The Manifesto of Sardines. "Dear populists, the party is over. You have awakened us" (Google translate) HuffPo (DJG). DJG comments:
This a new civic movement that has arisen very quickly. It has produced much ferment in the North and in Sicily, which is one of the reasons that I am following it. The Sicilians for centuries were passive-aggressive politically, voting in clowns like Berlusconi and wondering at the bad results. Lately, Matteo Salvini and insults from the Lega have concentrated their minds. I have never seen such demonstrations.

And all of sudden, the 5 Stars are making noises about being okay with an alliance with the left—which means that Roberto Fico may be the man to watch (he's the chair of the lower house, which is comparable to Speaker of the House).

So the fears of Italy going the way of Orban and the Hungarians aren't quite accurate.

What will follow current events likely isn't going to be dire.
Bolivia approves new elections excluding Evo Morales Deutsche Welle. Reading between the lines, however, MAS supporters in the country cut off the food supply for the cities.
Syraqistan
New sexed-up dossier furore: Explosive leaked email claims that UN watchdog's report into alleged poison gas attack by Assad was doctored – so was it to justify British and American missile strikes on Syria? Daily Mail

Netanyahu's Long and Illustrious Career Is Coming to a Sad and Shameful End Haaretz

Using Iraq and Lebanon uprisings to attack Iran will lead to disaster Middle East Eye
China?
Hong Kong elections: tsunami of disaffection washes over city as pro-Beijing camp left reeling by record turnout and overwhelming defeat South China Morning Post. The results:

Hong Kong, 452/452 seats counted.

District Council political camps:

Pro-Beijing: 59 (-239)

Pro-democracy: 388 (+262)

Unaligned: 5 (-2)#HongKongElections pic.twitter.com/qT58xwLFnC

— Asia Elects (@AsiaElects) November 25, 2019

Yes, hand-marked paper ballots, hand-counted in publiic:

Counting starts. A heated debate outside for residents so eager to come in and monitor the process pic.twitter.com/QvHJSLqnCD

— Galileo Cheng (@galileocheng) November 24, 2019

Just imagine if digital had been involved (as in Bolivia).

A cautionary note: HK uses "first past the post":

Every reason to celebrate, but after counting nearly 2 million votes, the ratio between pro-democracy and pro-establishment camp is still around 6:4. Public opinion is not as much of a landslide as the clean sweep of seats seems to show. #DistrictCouncilElections #DemocracyForHK

— Alex Lam 林偉聰 (@lwcalex) November 24, 2019

They have demands:

Flash mob in central HK chanting '5 Demands, not one less', after opposition's stunning victory in local elections. pic.twitter.com/yEd9t7swjL

— Jonathan Head (@pakhead) November 25, 2019

Universal suffrage as contemplated in the Basic Law is a demand; independence is not.

Less than a rumor, not quite a story:

so according to state media contacts, Beijing genuinely thought they were going to win big in the elections today, to the point of having pre-written the stories

— James Palmer (@BeijingPalmer) November 25, 2019

Sounds like our own political class in 2016. Not reassuring.

* * *

Trump's trade war is hurting China's economy, but it's giving Beijing an opportunity it never dreamed of Business Insider

China's Rare-Earth Boost Threatens U.S., Australia Growth Plans Bloomberg

Canada's use of Huawei 5G would hamper its access to U.S. intelligence: U.S. official Reuters (Re Silc).

Climate change: How China moved from leader to laggard FT

China's High-Speed Railway To Reach 35,000 Km By Year-End Xinhua
The Influence of Railways on Military Operations in the Russo-German War 1941–1945 History of Military Logistics. For train fans and military history buffs alike. From the conclusion:
Railways were the heart of the Russo-German War because they provided the vital link between the economic and manpower capacity of the home country and the forces in the field, and in a country as large as the Soviet Union, they provided the operational level movement needed by the military forces. Geography and terrain defined the layout of the railway network, and the size of forces and the large distances involved meant that railways were the only practical option to support military operations. So inevitably offensive directions followed the railway tracks as much as the terrain.

The STAVKA and GKO realized this, militarized the railways, and put them at the heart of their operations, matching their operations to the available railway capacity. Credit must also be given to the NKPS, who in the period 1930–1938 created a world-class railway by re-writing the rule book and utilizing a low-capital approach to deliver high-traffic capacity.
Impeachment
The transnationalist US foreign-policy elite in exile? A comparative network analysis of the Trump administration (PDF) E. Bastiaan van Apeldoorn, Bastiaan van Apeldoorn, and Naná De Graaff Global Networks. From page 16:
The policy planning network (established by think tanks, research institutes, foundations and the likes) is a key part of the foreign-policy elite…

Indeed, a key finding on the networks of the three previous administrations was that the overwhelming majority of foreign-policy/strategy makers had affiliations with the policy planning network prior to their appointments – 26 and 25 respectively in the case of Clinton and Obama, and 22 in the case of the Bush administration. They held 209, 211 and 162 ties respectively to a total of slightly more than 300 policy planning bodies…. Moreover, we found that, around two-thirds of them (as of 2013, when these data were collected, naturally fewer for Obama), returned to the policy planning network after their stint in government (van Apeldoorn and de Graaff 2016: 78–9). At the top of the American foreign-policy elite there is thus a significant overlap between the policy planning elite and the policy making elite (which is hardly accounted for in the literature discussed in the introduction to this special issue). At least, that used to be the case until the Trump presidency.

As Table 3 shows, the network of Trump's foreign-policy makers clearly diverges from this pattern. This is not only in terms of the number of foreign-policy makers with previous ties to a policy planning body, which is significantly lower than for his predecessors, though still more than 50 per cent, but particularly in terms of the number of those ties, which with 39 in total is only a fraction of those for Obama (133) and Bush (131).
Biggest Revelations From The Anonymous Trump Official's New Book The Onion
Trump Transition
There are now 3 versions of Spencer firing:
TRUMP: Navy treated Gallagher badly + cost overruns
ESPER: Spencer sidestepped DOD, made secret proposal to WH to allow Gallagher to retire w/ Trident pin
SPENCER: Resigned because he couldn't obey Trump order on Gallagher https://t.co/p72PJ3GZoo

— Jeremy Diamond (@JDiamond1) November 24, 2019
Doctors demand "urgent" medical intervention to save Julian Assange's life WSWS (CT).
2020
Bloomberg places at least $37 million in television advertising over next two weeks Bloomberg. Ka-ching.
Democrats in Disarray
The Lucrative Liberal Business of Killing Health Care Reform The New Republic. "If Bernie Sanders or Elizabeth Warren wants to pass Medicare for All; if Biden or Pete Buttigieg wants to implement his public option, they will have to go around not just health-industry lobbyists and their money but a whole city of careerist worms whose children's college funds and extravagant lifestyles depend on money scraped from the [Partnership for America's Health Care Future's] vaults." And that's being generous to Warren, whose artificial dependencies in her "pay-for" and "transition" plans (immigration reform and two bills, one public option, the second #MedicareForAll) seem designed to give these "careerist worms" as many bites at the apple as they need.

Clinton Foundation cash flow continues to drop years after 2016 election loss Open Secrets. Odd.
The US wants to bury SC's plutonium stockpile forever. Its new home isn't sure it wants it. Post and Courier
Nearly half of New Orleans' all-charter district schools got D or F grades; What happens next? Times-Picayune
Public defenders ordered to violate ethics to keep defendants moving through court Kansas City Star
Puerto Rico
Health Care
Paging Dr. Robot: Artificial intelligence moves into care Medical Xpress
Black Injustice Tipping Point
Michigan 8-year-old gets photo shoot after being denied school picture for her hair extensions CNN
Imperial Collapse Watch
In Future Wars, the U.S. Military Will Have Nowhere to Hide Foreign Policy
Class Warfare
It's Not the Greed—It's the Inequality Adam Serwer, The Atlantic

Just like in Mexico, the U.S. wealth gap is massive and dangerous if we don't turn the tide USA Today

Branko Milanović – Revolution Number 9. Why the World is in Uproar Right Now Brave New Europe
Web inventor has an ambitious plan to take back the net CTV News
Antidote du jour (via):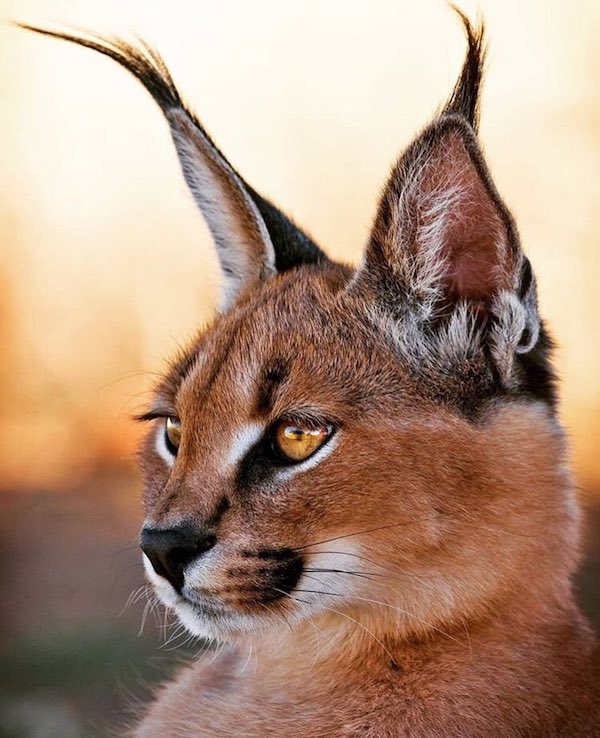 See yesterday's Links and Antidote du Jour here.