E. coli bacteria engineered to eat carbon dioxide Nature. Proof-of-concept. Nevertheless!
Could this desert beetle help humans harvest water from thin air? Science
EU Parliament declares 'climate emergency' Deutsche Welle
Is It Imperialist to "Green" the Military? The New Republic (re Silc).
US distressed debt flashes warning sign for investors FT
Broken Promises and Debt Pile Up as Loan Forgiveness Goes Astray NYT. A second HAMP.
Help Stop the Sale of Public Interest Registry to a Private Equity Firm EFF. The *.org domain.
Brexit
The lessons of Grenfell Unherd. See the latest on Grenfell at NC here.
U.K. Can't Be Trusted With Gold, Top Slovak Party Leader Says Bloomberg. Correctly.
12 EU states reject move to expose companies' tax avoidance Guardian
Syraqistan
Thucydides Goes to Washington: an interview with Michael Doran about US Grand Strategy in the Middle East Fathom. Conservative realpolitik. The headline is deceptive; Doran does not use Kagans so-called 'Thucydides Trap' as an analytical tool."
Brazilian president accused of inciting genocide of Indigenous people CBC
India
The Koreas
South Korea's Dust Dilemma Forces Coal Plants Into Hibernation Bloomberg
Former Prime Minister Yasuhiro Nakasone dies at 101 Japan Times
Mekong nations plan five-year strategy to fight drought The Star. Those dams upstream aren't helping.
China?
In Pictures: Thousands attend Thanksgiving rally as US passes Hong Kong Human Rights and Democracy Act Hong Kong Free Press

What were voters in Hong Kong district council elections saying? They are mostly fed up – and the opposition is fuelled by anger South China Morning Post.

Interesting milieu:

Dozens of people are lining the pavement of Pedder Street for yet another lunchtime protest in the business heart of #Central. #hongkongprotests pic.twitter.com/6LUzxETORl

— Joanne Wong (@JOceanW) November 29, 2019

Does Hong Kong's government hold power over the legislative and judicial branches? Justice department's court appeal on anti-mask law suggests so South China Morning Post

WeChat users in the US say the app is censoring their messages about Hong Kong Business Insider

No happy ending for Hong Kong struggle, says Ezra Vogel Nikkei Asian Review

* * *

Also interesting:

There are multiple signs of strain in China's financial system right now.

– Runs on rural banks
– An unprecedented SOE debt restructuring
– Rising consumer leverage
https://t.co/OTqSM90GV4

— Tracy Alloway (@tracyalloway) November 29, 2019




Lambert here: Yves has been saying the real systemic risk is in China and Eurobanks but since everything is still too tightly coupled, big enough trouble would blow back to the US.

Taiwan's breakaway from China was during Neolithic Age: tech minister Taiwan News. Cheeky!

China's Growing High-End Military Drone Force The Diplomat. Interesting, but does remind me of the breathless milpr0n-like coverage of the USSR's weapons systems. Big black-and-white photos in Life magazine, back when there was a Life magazine. And black-and-white film. And a USSR. Plus ça change…
The New Geography of Global Diplomacy Foreign Affairs
New Cold War
China and Russia not Nato's enemies, Emmanuel Macron says, as he defends 'brain death' remarks South China Morning Post

Russia demonstrates Avangard hypersonic missile system to US TASS
Trump Transition
As Secret Pentagon Spending Rises, Defense Firms Cash in Defense One

How the FCC Helped Pave the Way for Predatory Prison Telecoms Vice
Impeachment
Witness testimony and records raise questions about account of Trump's 'no quid pro quo' call WaPo. "No other witness testimony or documents have emerged that corroborate Sondland's description of a call that day." Dear Lord, after all the breathless coverage. Can't anyone here play this game?!

We Wrote a Starr Report! An Account of the Record in L'Affaire Ukrainienne LawFare

SCOTT RITTER: The 'Whistleblower' and the Politicization of Intelligence Consortium News

The Real Bombshell of the Impeachment Hearings Ron Paul, Op-Ed News. "According to his testimony, Vindman's was concerned over 'influencers promoting a false narrative of Ukraine inconsistent with the consensus views of the interagency.'" You'd almost think that whoever's running "the interagency" is running the country's foreign policy, such as it is.
2016 Post Mortem
Assessing the Russian Internet Research Agency's impact on the political attitudes and behaviors of American Twitter users in late 2017 PNAS. Important:

There is widespread concern that Russia and other countries have launched social-media campaigns designed to increase political divisions in the United States. Though a growing number of studies analyze the strategy of such campaigns, it is not yet known how these efforts shaped the political attitudes and behaviors of Americans. We study this question using longitudinal data that describe the attitudes and online behaviors of 1,239 Republican and Democratic Twitter users from late 2017 merged with nonpublic data about the Russian Internet Research Agency (IRA) from Twitter. Using Bayesian regression tree models, we find no evidence that interaction with IRA accounts substantially impacted 6 distinctive measures of political attitudes and behaviors over a 1-mo period. We also find that interaction with IRA accounts were most common among respondents with strong ideological homophily within their Twitter network, high interest in politics, and high frequency of Twitter usage. Together, these findings suggest that Russian trolls might have failed to sow discord because they mostly interacted with those who were already highly polarized.

Maybe, liberal Democrats are unable to show that Russian trolls actually shifted votes in 2016 because — hear me out on this — they didn't.
That Uplifting Tweet You Just Shared? A Russian Troll Sent It Rolling Stone. See above. So what?
'It Was Unmistakably A Directed Attack': 4 Ebola Workers Killed In Congo NPR (Furzy Mouse).
Boeing 737 MAX
Looking beyond MAX Leeham News and Analysis. The comments are interesting.
Guillotine Watch
Rich People's Problems: For the love of cash FT. So the cashless society is only for little people?
Class Warfare
The New Deal Wasn't Intrinsically Racist Adolph Reed, The New Republic. Brings receipts.

Planes, Trains, and Automobiles Kim Kelly, The Baffler. Important.
Antidote du jour (via):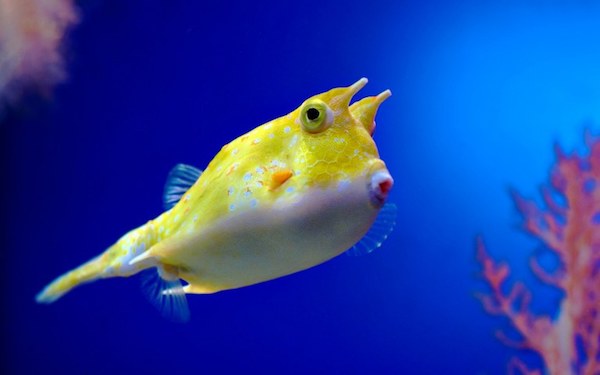 See yesterday's Links and Antidote du Jour here.